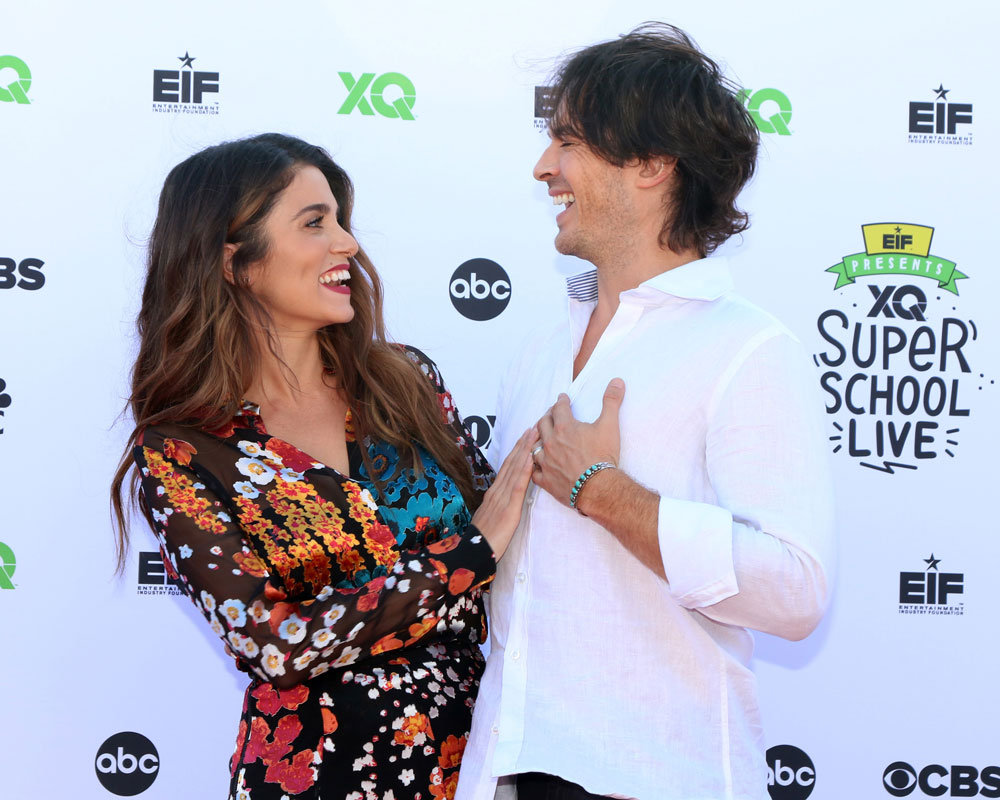 Nikki Reed and Ian Somerhalder were guests on a podcast called Dr. Berlin's Informed Pregnancy. I fast forwarded through some of it and Dr. Berlin delivered Nikki and Ian's first baby, daughter Bodhi Soleil, who was born in August. They described Bodhi's birth in detail, but I'll spare you. The two of them get extremely personal, with Ian admitting that just an hour after he started hanging out with Nikki for the first time he broke up with a girl he was seeing for a few weeks. He told her then that "If I feel like this sitting with you, I don't want to sit with anybody I don't feel this way about." Nikki said that she wondered if he was a serial killer since he came on so strong but she obviously got over that. Nikki got super drunk the first time they hung out and stayed over his house and then he stayed over her hotel the next night. (She was in Georgia on set.) Nikki said she wanted to act like they were just friends and Ian admitted she made him wait a while for sex. He was obviously infatuated with her.
I didn't hear the entire podcast but other tidbits I learned were that Ian has a massage room in his house and a "healer" who visits him three times a week. Nikki told a story about she was hungover and how Ian made her go to the massage room, where he then gave her a surprise massage. It sounds either romantic or creepy and controlling when you consider it, which is definitely the vibe I get from Ian. He skirts that line.
An anecdote from this interview which is getting a lot of headlines is the fact that Ian threw out Nikki's birth control pills. They didn't exactly agree ahead of time to start a family and it was similar to Nikki's massage, it was Ian's idea but Nikki got on board with it. This exchange starts at 5:45 into the second part of the podcast. It's way worse than US Weekly and People are making it out to be. The celebrity outlets are underselling this:
When did you really decide to have a kid?
Ian: May
Nikki: Oh yeah when you threw out all my birth control pills. That's it.
Ian: Our two best friends, we all met up in Barcelona. We decided that we wanted to all – we wanted to have children together. It was just time. Nikki didn't realize that I was going to go in her purse and take out her birth control and pop… all of those suckers out. It is a lot of work.

Nikki how did you feel about that?
Ian: There's a six minute video where she's freaking out.
Nikki: There's a video? Why are you always taking videos of me and I don't know it?
Ian: Lindsay took the video on my phone. What's so cool is that there's this video of me with this handful of little pills. [Lindsay] sort of interviewing Nikki 'how are you feeling'
Nikki: I didn't say anything.
Ian: She's sort of panting.
Nikki: He just popped them out in his hand.
Ian: What's crazy is our best friends conceived that night.
Nikki: It was inspiring.
Ian: Now that I'm thinking about it I guess I kind of decided it. That's really how it happened.
I'm glad I listened to some of this, because I just got so much insight into the dynamics of their relationship. Ian does what he wants, he violates Nikki's boundaries and does it demonstrably, daring her to challenge him. Even when it's disturbing to Nikki she later laughs it off and considers it romantic and sweet. Imagine what things are going to be like for Nikki when or if she ever decides to separate from Ian or even stand up to him. I would not want to be in that position. I mean I have been somewhat and it's awful, but those kind of guys sure are "romantic" in the beginning.
Here are Nikki and Ian at their first post baby appearance on September 8. She looks beautiful and I just love that dress.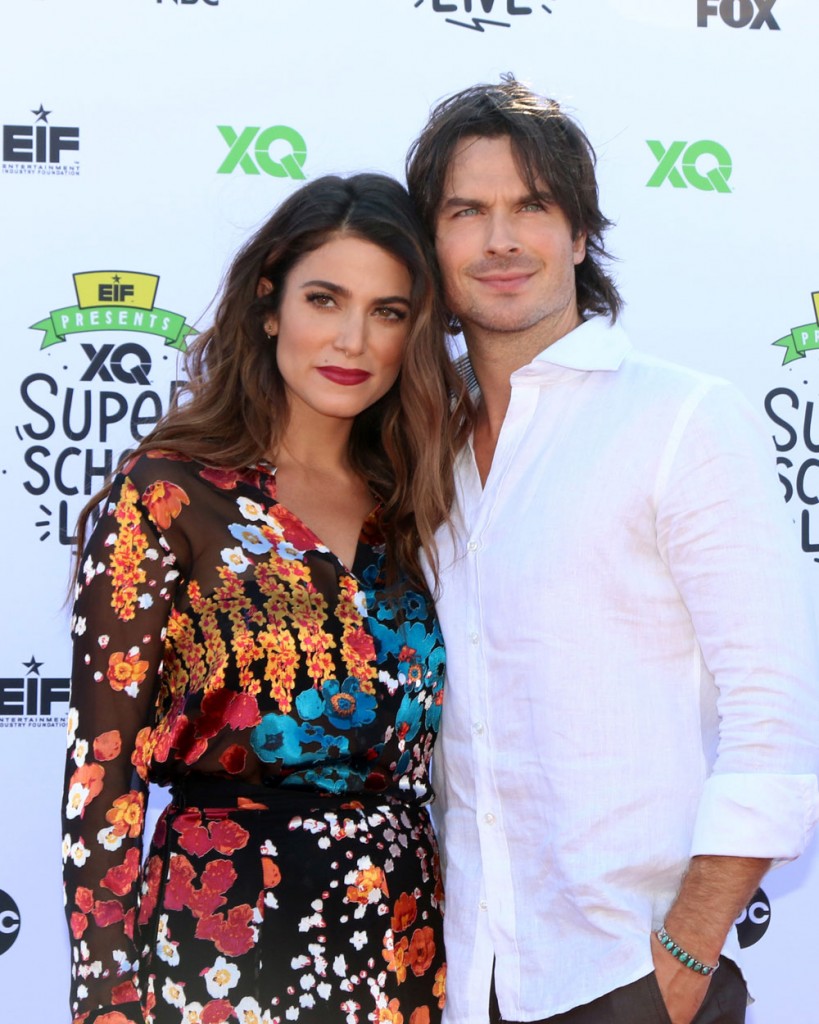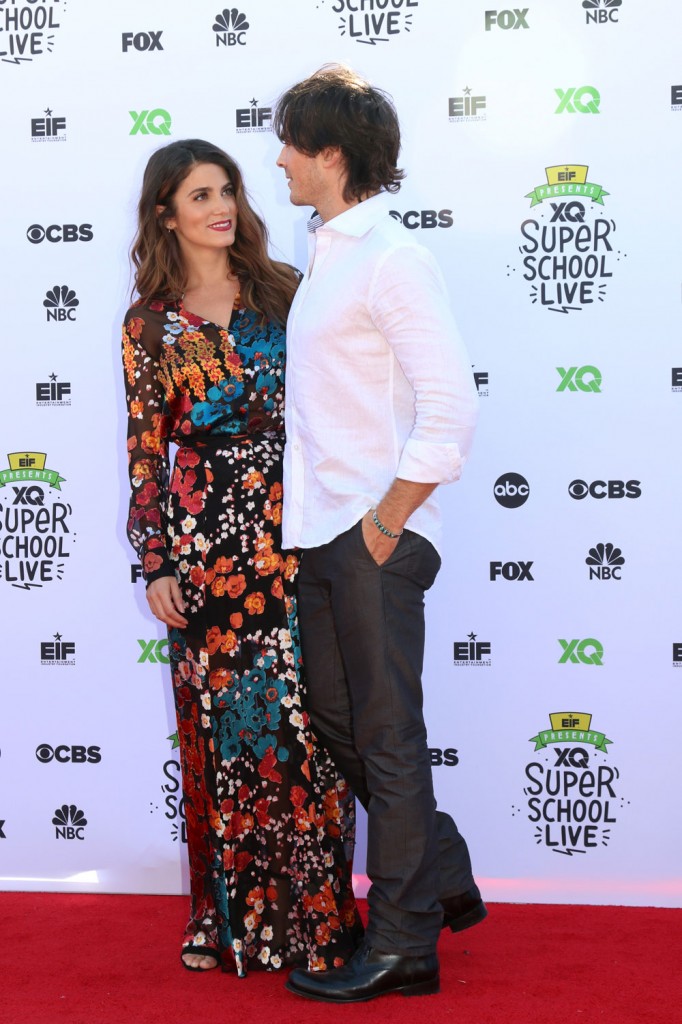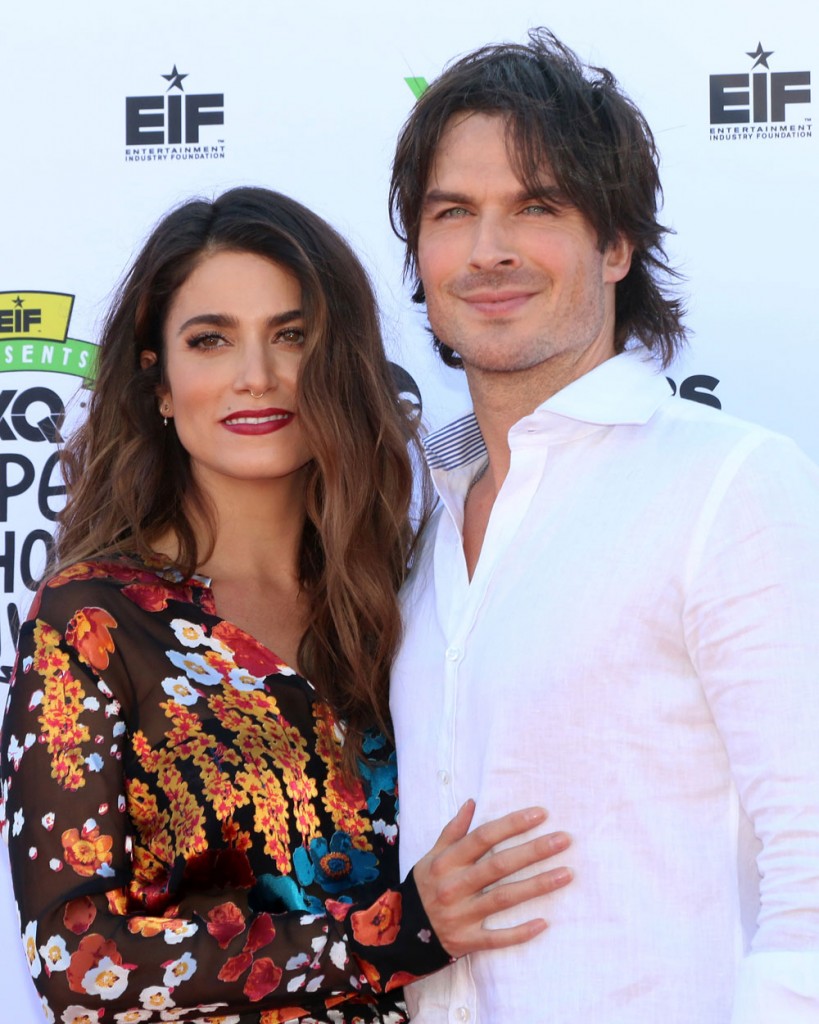 Photos credit: WENN.com