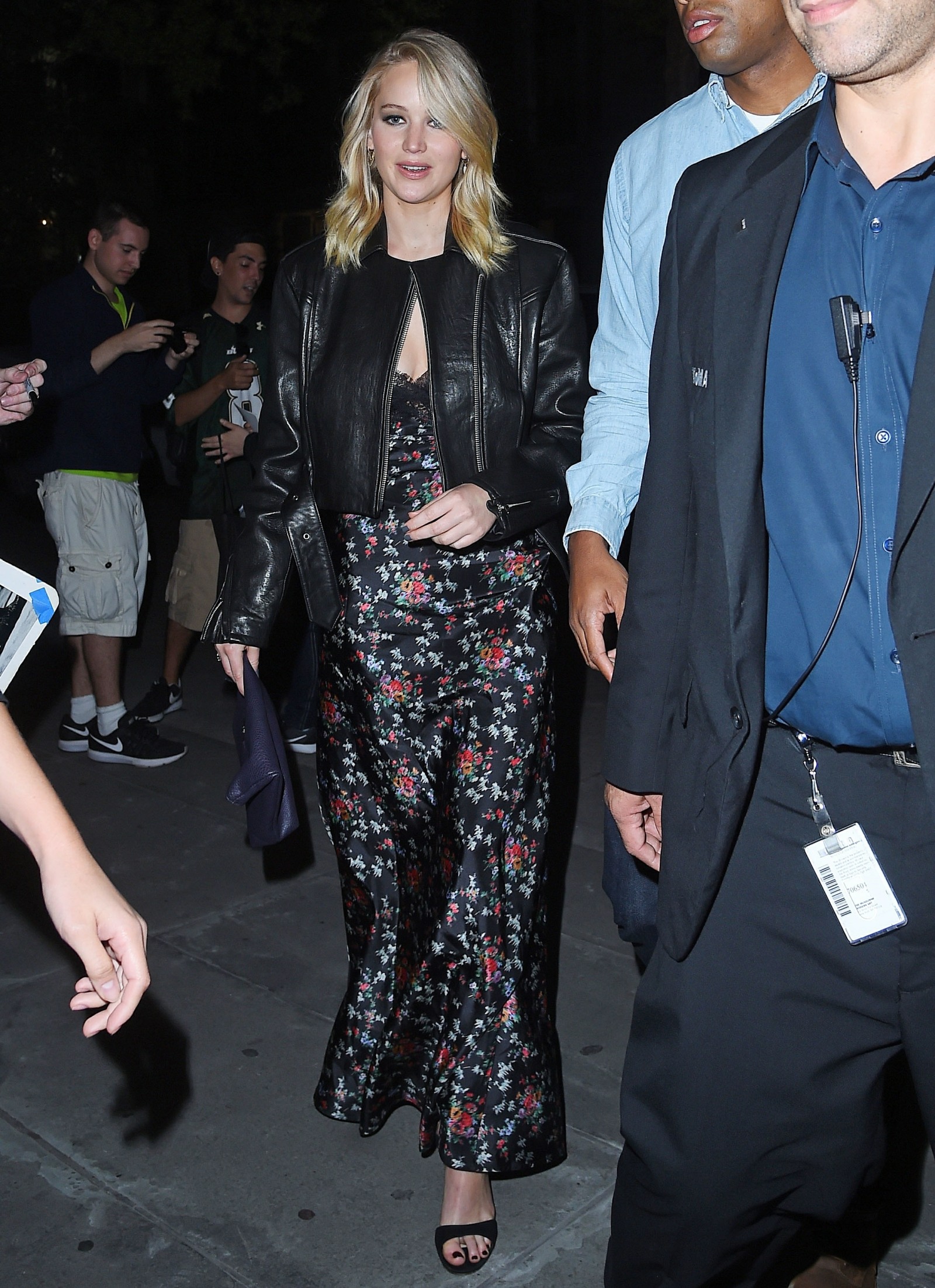 Last night, Jennifer Lawrence and Darren Aronofsky attended a MoMA screening of their film, 'mother!'. I'm including a blurry photo of them inside the event, because the event included a giant Oscar statue, which means that this screening was, like, for Oscar voters. As in, even though most people think the film was terrible and it bombed at the box office, Aronofsky is still pushing for an Oscar campaign. Considering how much the Academy loves J-Law, maybe that's not the worst plan, although I would say that right now, as the race stands, J-Law is not getting an Oscar nomination. Maybe a Golden Globe nom. But not an Oscar nom.
Anyway, the screening also involved a Q&A session with Aronofsky and J-Law. Considering Aronofsky had just unloaded to The Frame about how HE IS A PUNK ARTISTE and no one understands his HIGH ART because he is so deep and intellectual, I'm actually surprised he didn't go off in the same direction at the session. Instead, J-Law was asked about "F" CinemaScore, the bad reviews and the general critical eyeroll this film received. Her response? She flipped the bird.
Do you ever flip the bird? I did when I was younger. I can't remember the last time I did it. At some point, it became such a childish gesture. For celebrities in particular, it became a gesture that seemed like something a poseur would do to seem "edgy." I imagine J-Law thought she was being subversive and defending her genius, punk boyfriend. These two, my God. I'm flat-out astounded by how much of a cliche they are.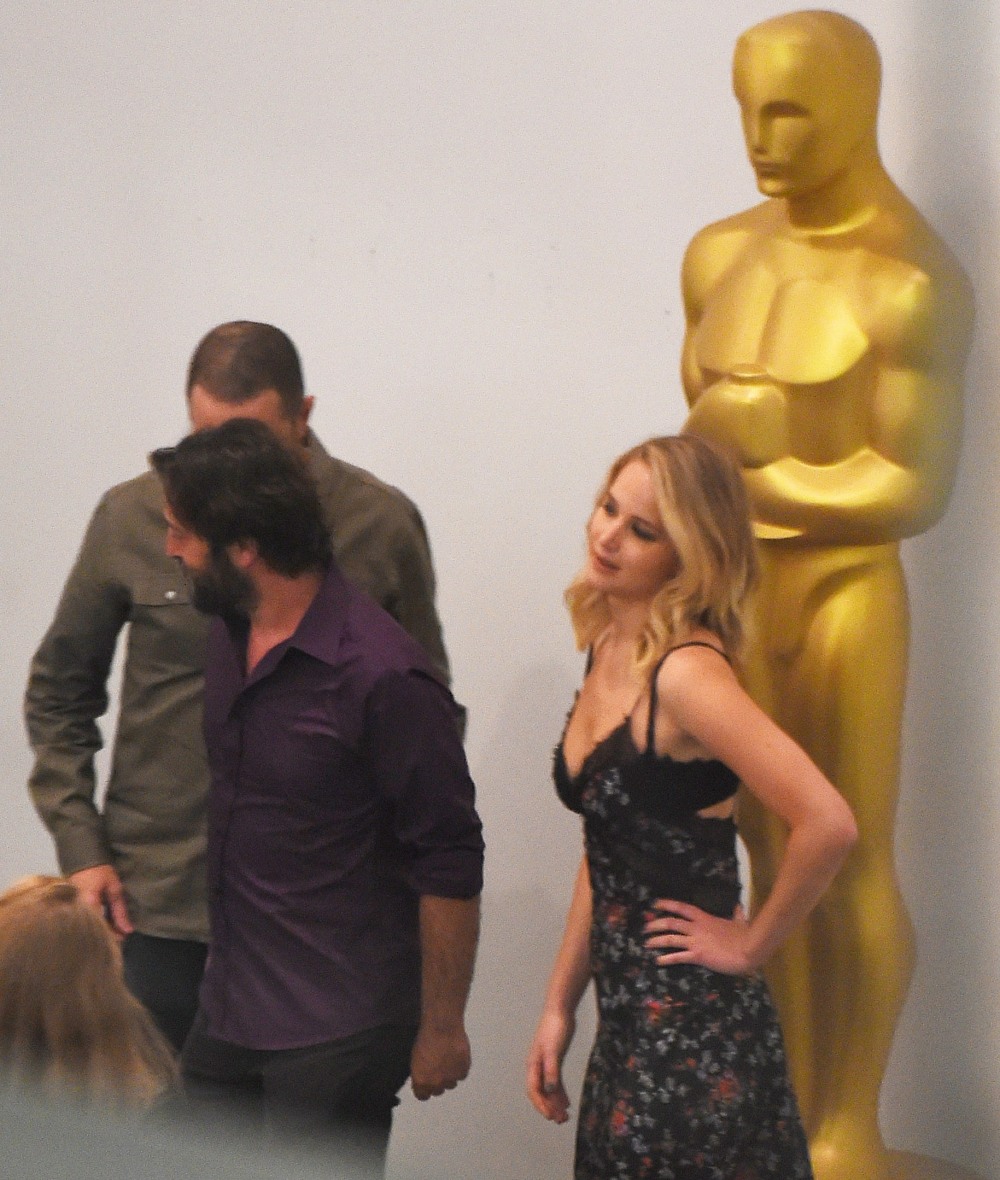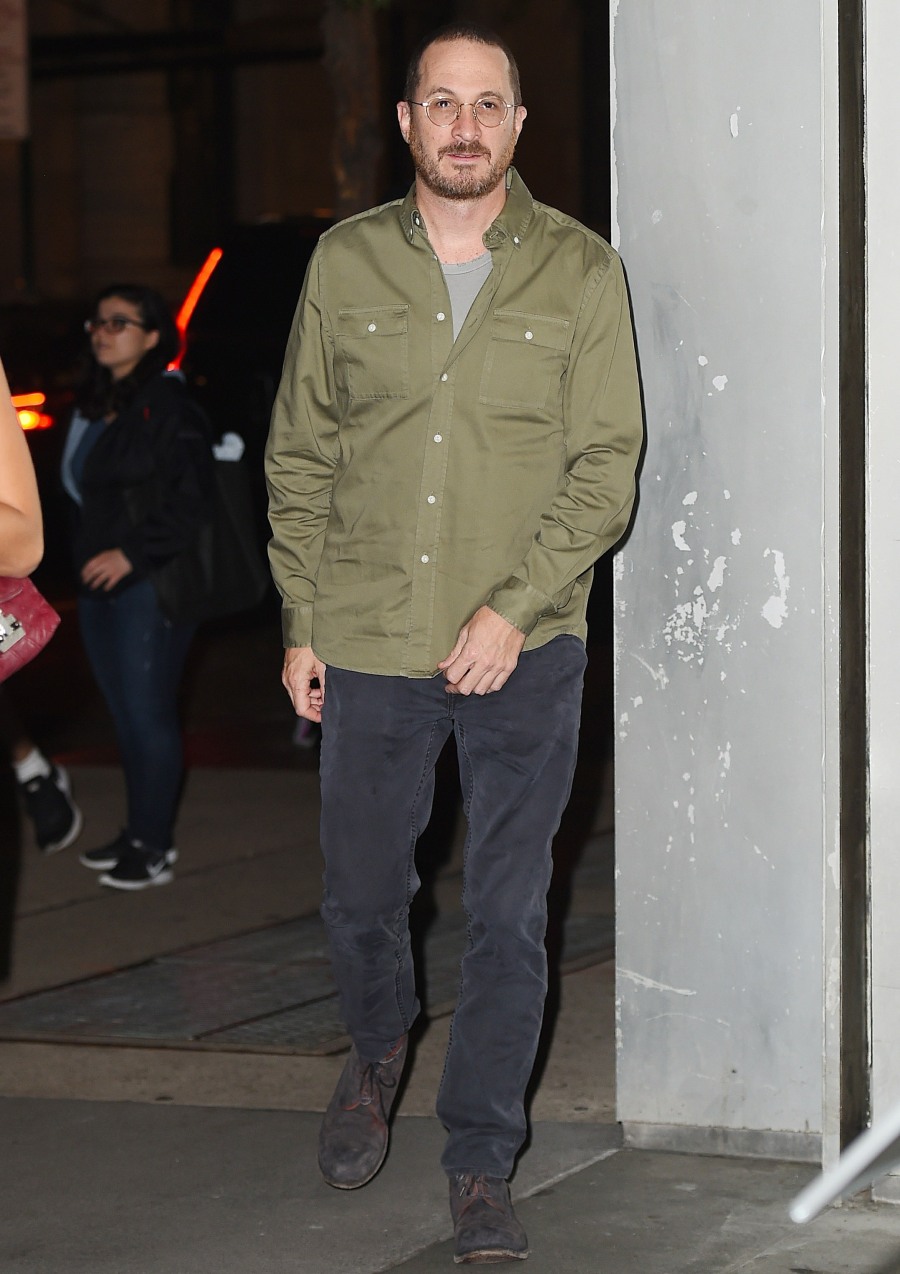 Photos courtesy of Backgrid, Getty.