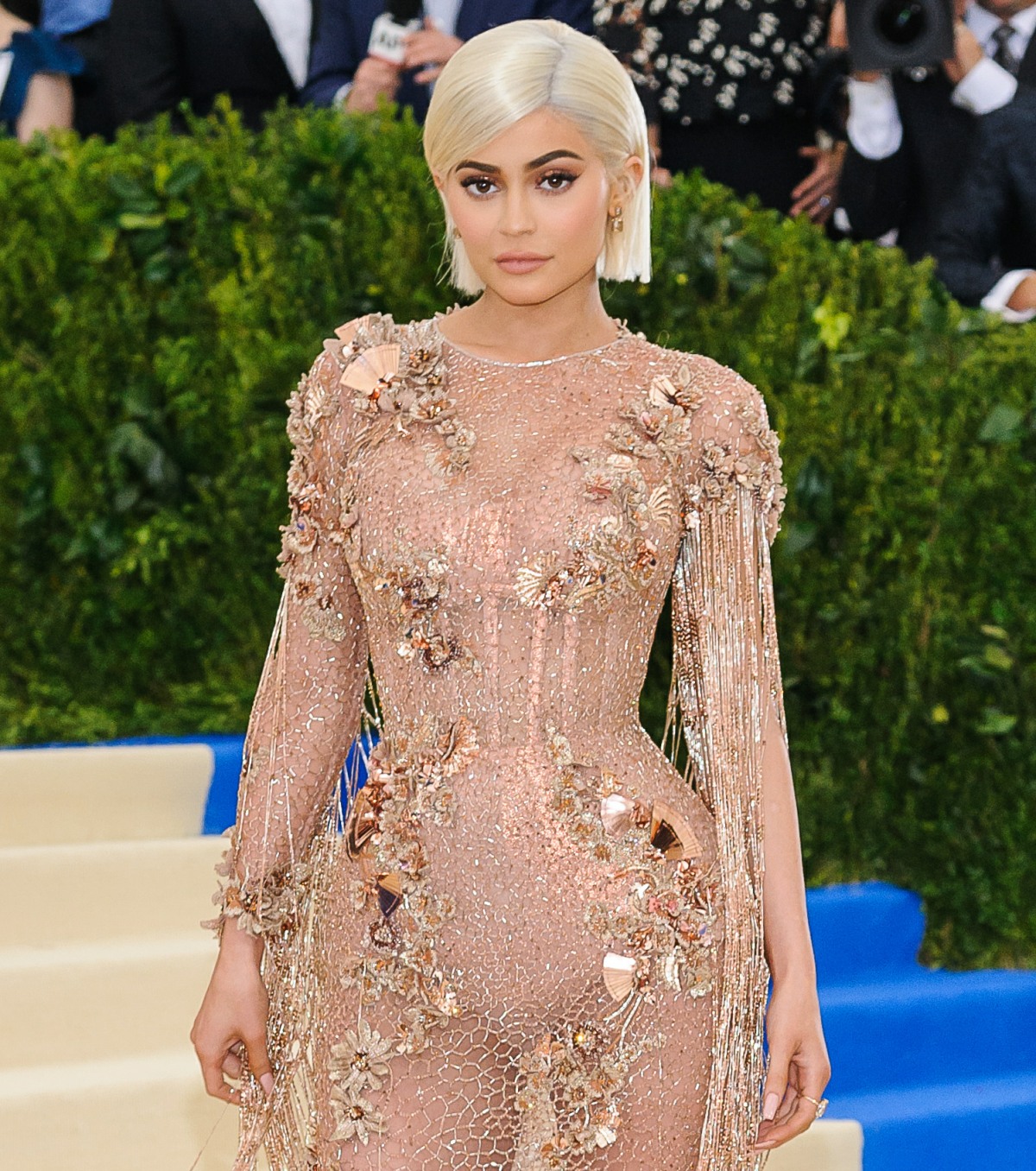 Kylie Jenner stepped out this weekend, apparently looking sort of pregnant – you can see the photos here. To me, she just looks like a curvy girl in bulky clothes, but who knows? I find it a bit disconcerting that there are already so many conspiracy theories around Kylie's pregnancy. You guys, she's actually preg. TMZ says she's knocked up, and People Mag says it too. It's happening. Those two outlets wouldn't go with the story without a confirmation from someone deep in Kylie's team, if not Kylie herself. I believed that Kris Jenner was The One, since Kris is always The One, but Kris was mysteriously out of town when Kylie's news dropped. Kris was in Milan for fashion week (Kendall walked some runways), and Kris didn't seem to know what to say when The Cut tried to get her to confirm:
The Cut: Did you know the news was going to break about Kylie?
Kris: I just woke up this morning. She's not confirmed anything. I think it's kind of wild that everyone is just assuming that that's just happening.

The Cut: So you didn't know that rumor was going to happen?
Kris: Something happens every single day. You never know what is going to break at any moment.
You could say that Kris is a world-class actress on behalf of her family, but is it just me or does Kris actually sound ANNOYED? Annoyed that she wasn't the one to come up with this PR scheme? I think Kylie might have orchestrated the leaking of this information without her mother. Maybe. From what I know of Kylie, she's dumb as a box of hair, so I actually don't see her sitting down and orchestrating "now I'm going to leak this to TMZ, then People."
Speaking of Kylie being dumb, few people in Kylie's immediate family are happy about the pregnancy:
Kylie Jenner may be "so happy" to be pregnant with her first child, but some members of the KarJenner clan have expressed concern about the makeup mogul, who only just turned 20 in August, becoming a mother.

"Kylie is very naive," the insider says, recounting the family's worries. "Spending time with other people's kids is obviously completely different than being a mom 24/7. Kylie of course has no idea about all the hard work and sleepless nights."

The source explains the doubts felt by Jenner's family were first raised when she was dating on-again, off-again boyfriend Tyga, from whom she split in April.

"With Tyga, whenever things were good, Kylie said she wanted a baby," says the source. "Between spending lots of time with her nieces and nephews, and being around Tyga's son [4-year-old King Cairo], she claimed she was ready. Her family would beg her to protect herself. They were very concerned."

"They still think Kylie is too young to have a baby," the insider says. Another source told PEOPLE that Kris Jenner was "shocked" by her youngest daughter's baby news but that she ultimately wants what is best for her.

"It definitely took some getting used to," the source said. "But Kylie has always been very headstrong, she's always wanted to do her own thing despite what Kris says. Of course Kris just wants the best for her daughter and loves and supports her no matter what."
I'm actually looking forward to seeing how all of this unfolded as the Keeping Up with the Kardashians cameras rolled. I bet Kris was freaking the f–k out behind the scenes. For that matter, I bet Kim and Khloe were freaking out too. Ugh. This is already a mess and it's going to get so much worse.
Also: Kylie is apparently pregnant with a girl, and she's due in February. She got knocked up with Travis Scott just a few months into the relationship, apparently.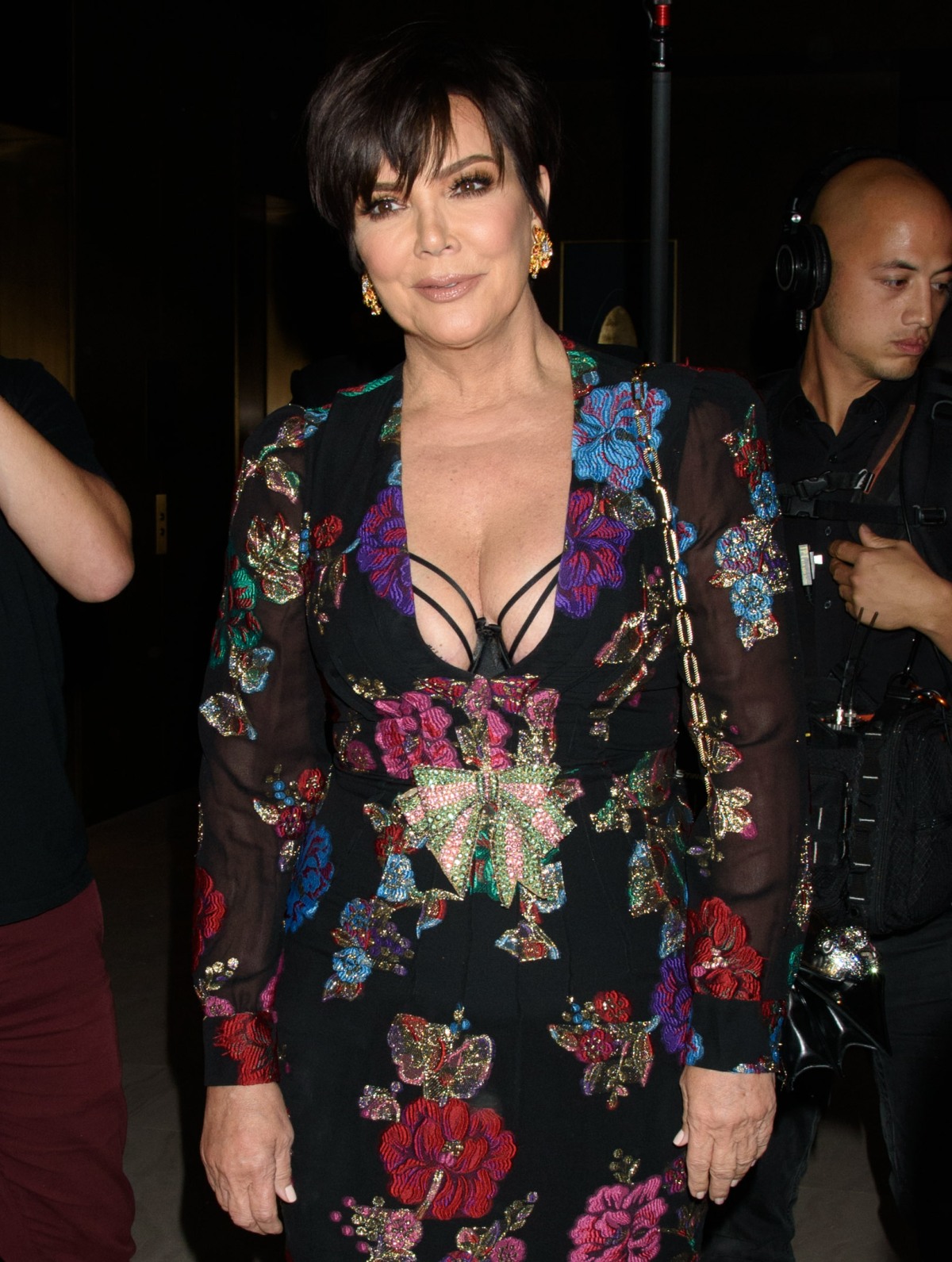 Photos courtesy of WENN.