Embed from Getty Images
This is Us is (finally) back for its second season, and with that, the show's stars have been hitting the promotional trail pretty heavily, especially the show's Emmy winner and all-around nice guy, Stirling K.Brown. On Monday night, Brown, 41, made an appearance on The Late Show with Stephen Colbert to talk about the show and his new movie, Marshall, which opens on October 13. When asked if he was glad his fame arrived when he got an little older, Sterling replied "If you get it young, you don't necessarily have the appreciation for the moment that's happening right now."
That moment for Sterling was receiving his second Emmy for This is Us a few weeks ago, and since Stephen hosted the ceremony you know it was going to be the subject of at least some conversation. As far as beating such esteemed actors as Anthony Hopkins and Kevin Spacey, Sterling admitted, "It's absolutely insane. I never envisioned that this moment was going to transpire in my life, and now that it's happened, it just feels so sweet. It really does."
Stephen brought up the fact that Sterling's wonderful Emmy speech was cut off and apologized, saying he watched backstage as the music swelled in an attempt to cut the actor short and recalled thinking "I'm the host, I can stop this!" He apologized to Stirling for not getting out on stage faster to allow him to finish. Sterling cooly replied, "Not everyone can be pretty Australian white women who have won Oscars in the past…" to which the audience gave a collective response that can be best described as an "Oh, no he didn't" reaction. Of course, Sterling was kidding, following up with "It's not her fault. You gotta go to commercial break." He added that having the opportunity to finish his thank you in the press room was "perfect."
In his post-Emmy speech, Sterling acknowledged his wife, actress Ryan Michelle Bathe, who happens to be his college sweetheart. Actually, as Sterling told Stephen, the two dated and broke up through college and grad school, but have been together since 2004 and have two sons. Sterling shared that his six-year-old son does something that "takes the piss" out of his Dad, a little something he calls the "booty dance" (which I suspect looks similar to this) and, thankfully, gave the Late Show audience a brief demonstration of said dance. He went on to say that his son gives "not a flying fig newton" about his father's success. Watch the interview, the booty dance alone is definitely worth your time.
Sterling also joined his This is Us co-stars Mandy Moore and Milo Ventimiglia on Monday's episode of The Ellen DeGeneres Show. There, he performed a little impromptu dance routine during a bit where Ellen allowed him to finish his Emmy speech, only to keep interrupting him with "get off the stage" music. The last time, an R&B jam played and Sterling shook his groove thing.
Ellen continued to demonstrate that she can get celebrities to do just about anything by getting Sterling out of his shirt and onto a kid's toy tractor. Since this was Sterling's first appearance on the show, the host wanted to make him feel "just like family." So, she combined Mandy's last appearance, where she rode on a toy tractor and Milo's appearance where he went shirtless in a dunk tank in the name of breast cancer, and asked Sterling to strip off his shirt and ride the tractor. Fortunately for all of us, Sterling was game, peeled off his shirt and squeezed his frame onto the tractor for a ride around the stage. I don't know about you, but I think a Daytime Emmy is on the way.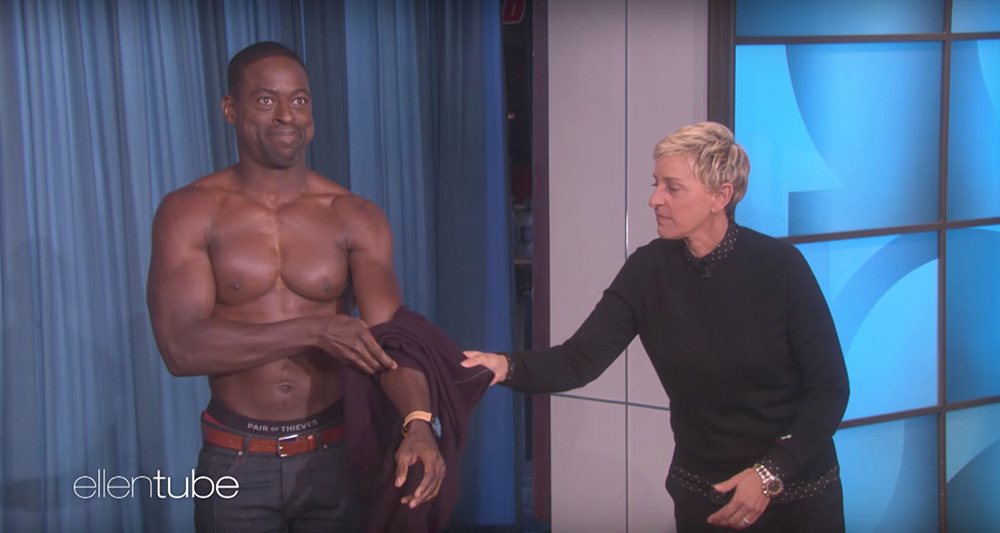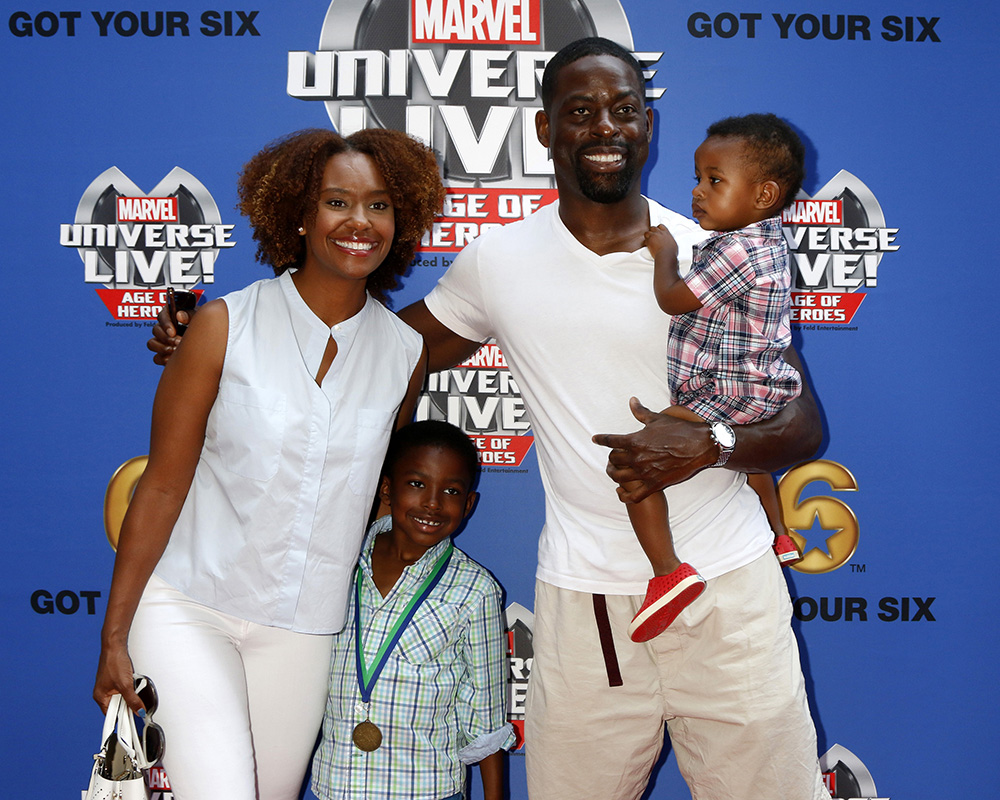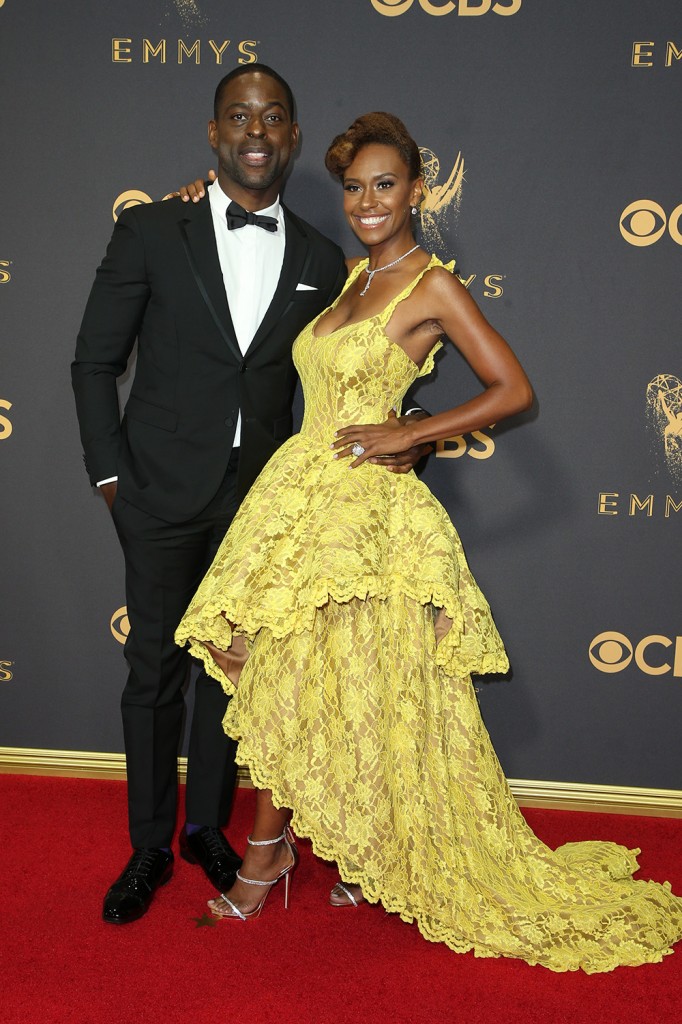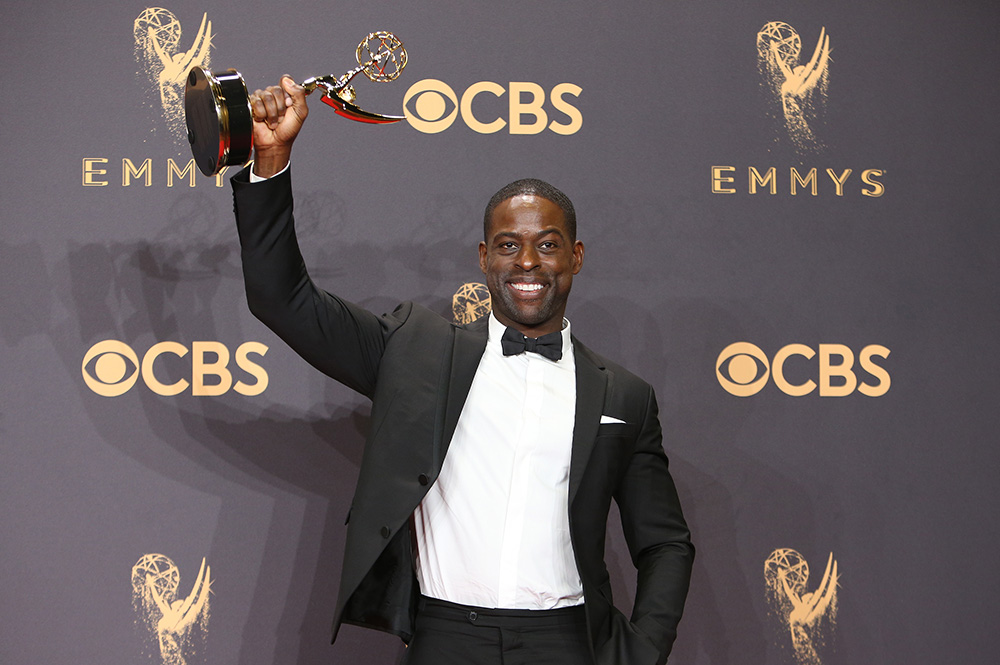 Photos: Getty Images, You Tube/Ellen DeGeneres, WENN.com