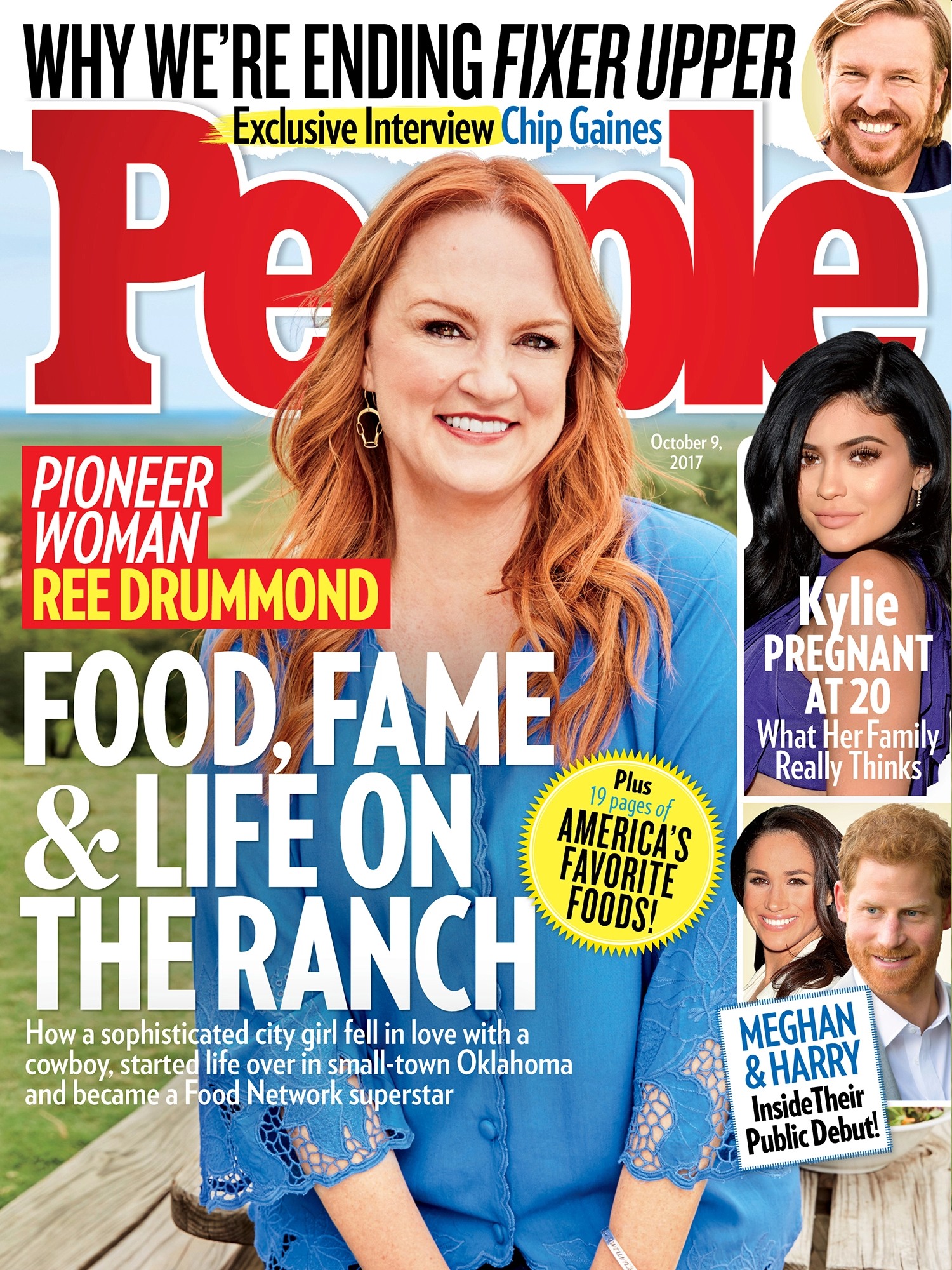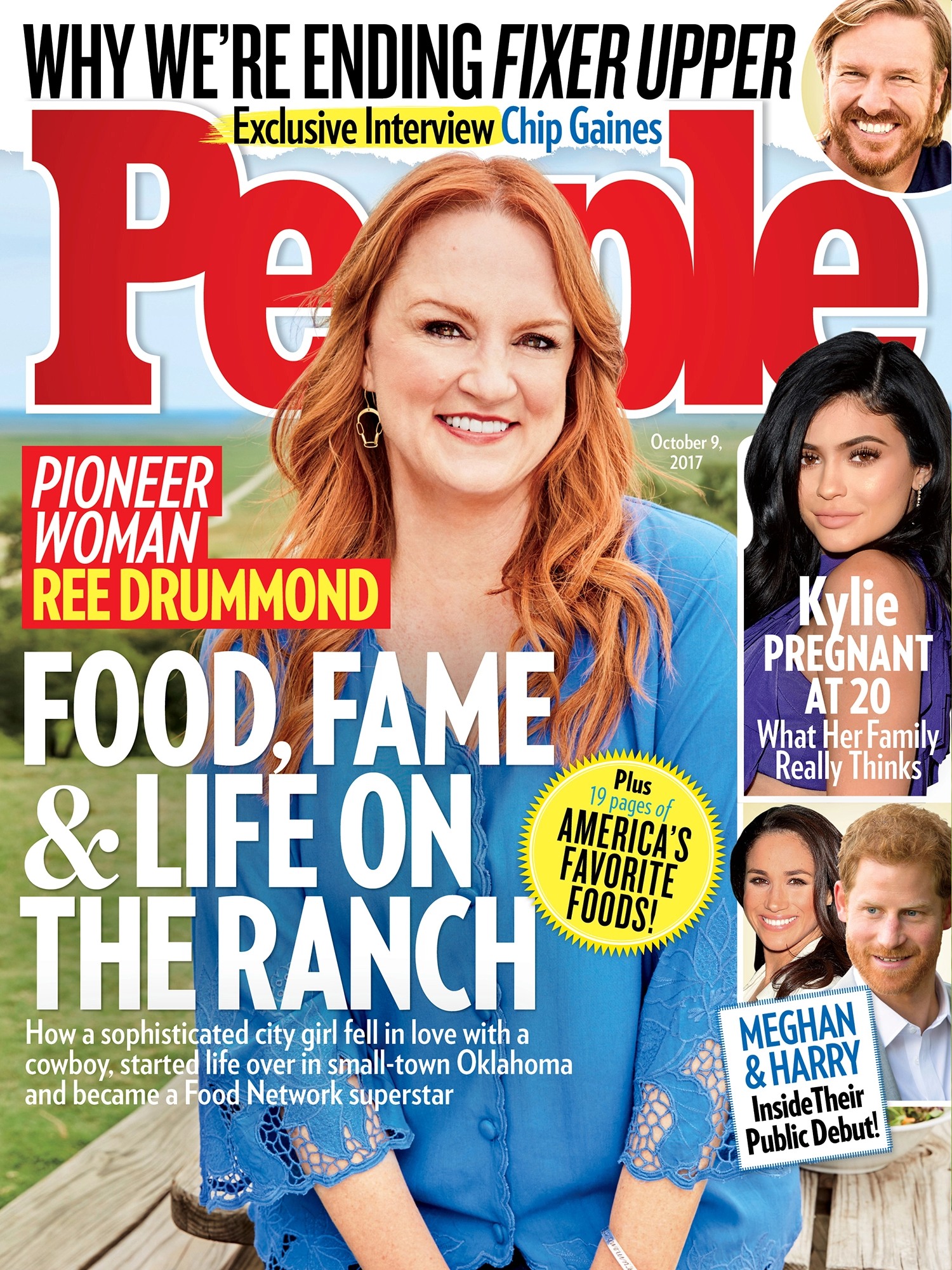 If you couldn't tell, one of my self-soothing methods in Trump's America is watching HGTV, The Cooking Channel and the Food Network. To be fair, I've always been able to calm myself and de-stress by watching cooking shows, no matter who is president. I just like it – there's something therapeutic about watching a meal come together at the hands of a professional or amateur chef. As such, I do tend to defend my favorite TV chefs and I have very involved opinions about them. So what do I think of Ree Drummond, aka "The Pioneer Woman"? Not much. Her cooking show is okay but I never binge-watch the marathons, mostly because I don't relate to her food (she mostly cooks for her enormous family) and I think she's kind of annoying and sugary.
Ree lives in Oklahoma with her real cowboy husband and their pack of kids (all of whom are home-schooled). And in case you couldn't tell, people are really trying to make Ree into the next big thing for that certain demographic, and that's why she's on the cover of People Mag. There are a lot of people who want The Pioneer Woman to become the next Duck Dynasty/Paula Deen/Fixer Upper/Duggar Family reality breakout, and I mean that in a "she's super-conservative but not-in-your-face about it" way. Anyway, here are some highlights from Ree's People Magazine cover exclusive:
Growing up in Oklahoma: "I always thought, 'There's a big, huge world out there beyond this.' When I was young, I wanted to be an actress. I had no idea what that meant, but I just thought it sounded fun."

She moved to LA for college: She went to USC in Los Angeles—a city that she says she "inhaled," with nights out on Sunset Strip, tasting exotic cuisine and running through a string of boyfriends. "I would describe myself during that time as extremely fun-loving and not focused at all," she says with a laugh. "I just wanted non-stop action when I was young. I just wanted to go, go, go."

She met her husband, Ladd, in a Oklahoma bar: So when Drummond fell in love with a cowboy named Ladd, who she met in a smoky bar during a post-California pit stop back in her hometown, she surprised more than just herself. "I didn't even know any cowboys growing up. When my friends heard that I was marrying a cattle rancher and moving to the country, they literally could not believe it," she says. "They started calling me the Pioneer Woman as a joke."

Rural Americans are not small-minded: "I think a common misconception about a small town in rural America is that everyone believes the same way, and nothing could be further from the truth. I remember living in Los Angeles and coming home and eating lunch with my grandmother and her friends and just thinking, 'Oh! Their worlds are so small.' After I moved back and actually started having regular lunches with them, I realized they were this amazing, dynamic group of women who got together and would debate issues."
The gist of this is that she's got a new cookbook coming out in a month and she's just promoting it. But it certainly feels like people are really pushing her to be the Next Big Thing. Especially in the wake of Chip and Joanna Gaines leaving Fixer Upper/HGTV. I guess there's a quiet hunger for reality programming that is seen as "family friendly" and "conservative." Personally, I wish HGTV would invest more in Farmhouse Rules, which is quickly becoming my favorite after The Barefoot Contessa (Ina Garten).
I'm also shocked that People Mag didn't put Prince Harry & Meghan on the cover this week! They only got a sidebar. Hm.
Cover courtesy of People, photo courtesy of Instagram.