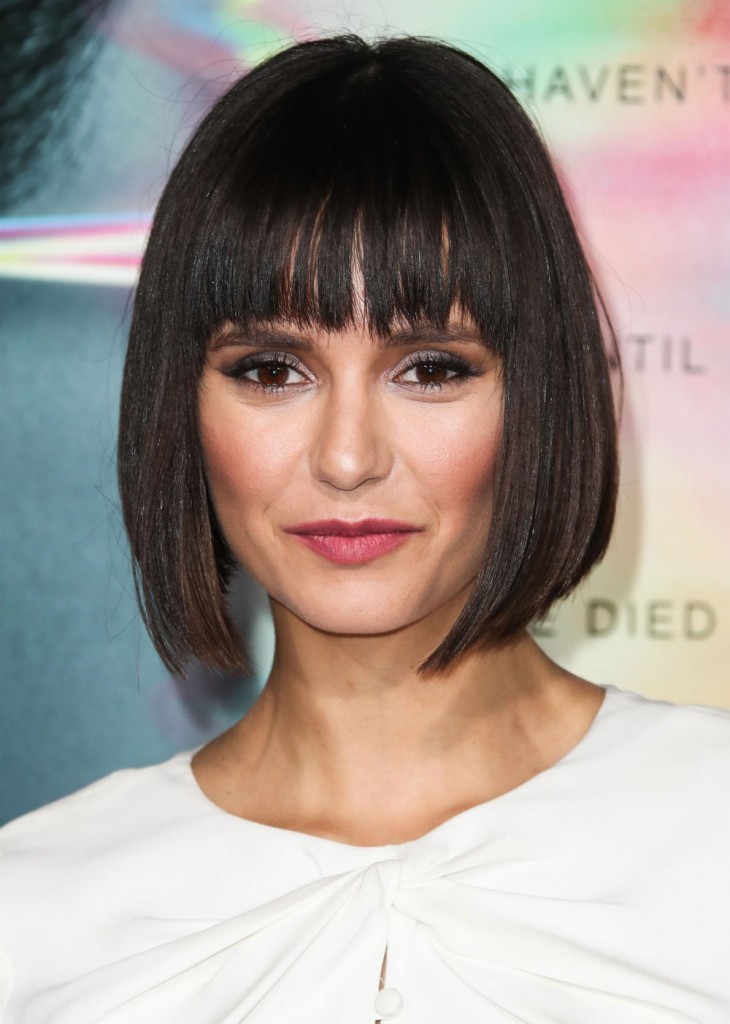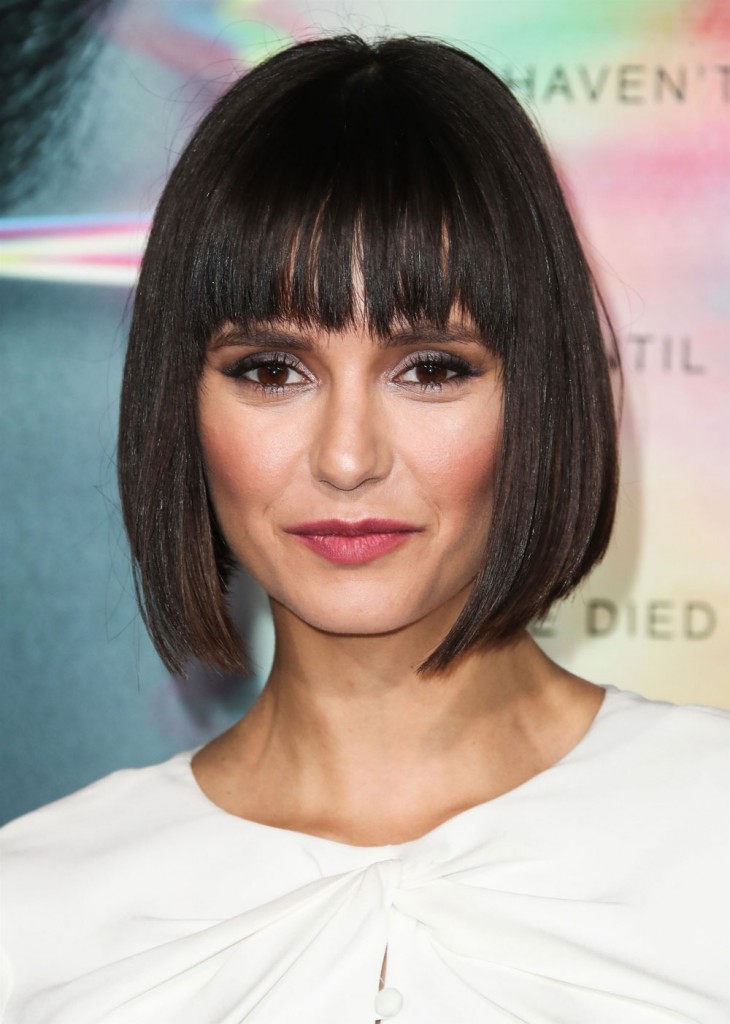 Just last night I watched the first 45 minutes or so of Pulp Fiction, ending at about the scene where Uma Thurman and John Travolta's characters are having dinner at that awesome retro restaurant, Jack Rabbit Slim's (I checked, it never existed unfortunately). I found myself mesmerized by Thurman's hair as I had that same slightly angled blunt cut with bangs in the mid 90s. So I was so happy to see Nina Dobrev rocking the hell out of that same style in these photos of her from the Flatliners reboot premiere.
This isn't a huge change for Nina. She's had dark hair in a slightly longer blunt cut for quite some time, so she just shortened it a couple of inches and got bangs, which may very well be extensions/add ins. It suits her and is so badass. I love this look. The main problem with this haircut, and I remember from when I used to have it, is that it's not versatile and you have to style it perfectly every day. Update: Nina got this cut for her role in a film called Lucky Day where she plays a French artist.
The Flatliners remake also stars Ellen Page, Diego Luna and James Norton (Grantchester) and you can see the trailer here. It's out this weekend and yet they haven't released it ahead of time to critics, which is a new tactic studios are using and usually means the movie is crap. I'm hoping that's not the case. I barely remember the first film, which was out in 1990 and is about a group of med students experimenting with near death experiences.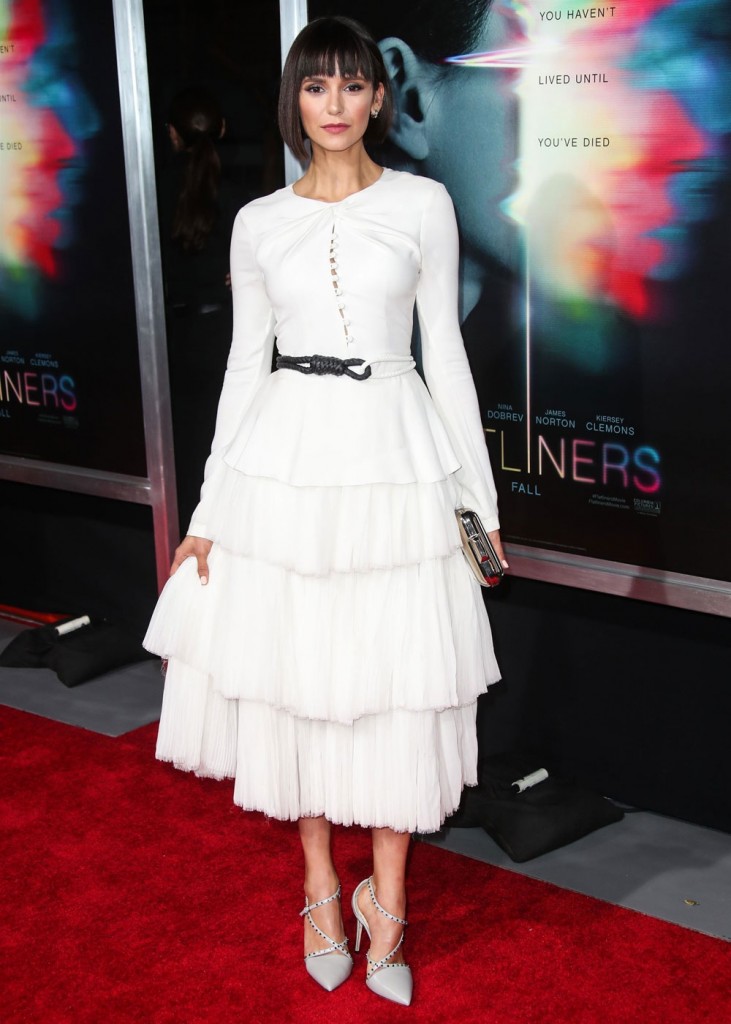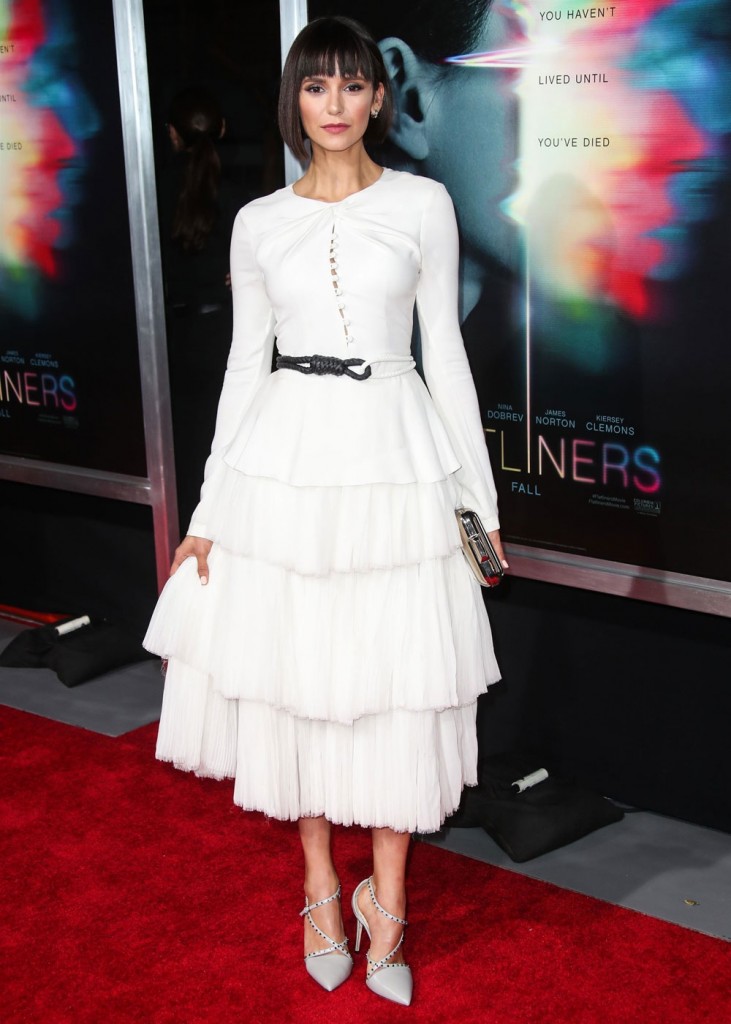 As for Nina's fashion she's in white Prabal Gurung with a button front top, a tiered skirt with an unfinished hem and a black and white rope belt. The belt really makes that dress.
Also I want a pair of those grey Valentino Rockstud heels. (I'm assuming they're Valentino, I was also coincidentally ogling them this week although I look at luxury sh-t too often.) This look is striking and I see what she's going for, but the 90s girl in me wanted her to do something that's more of a nod to the era. She's got the hair down, she just needed some velvet, maybe some combat boots or a choker. This is a power dress and it's slightly edgy but it needs shoulder pads or something.
Ellen Page was there with her new girlfriend, dancer Emma Porter.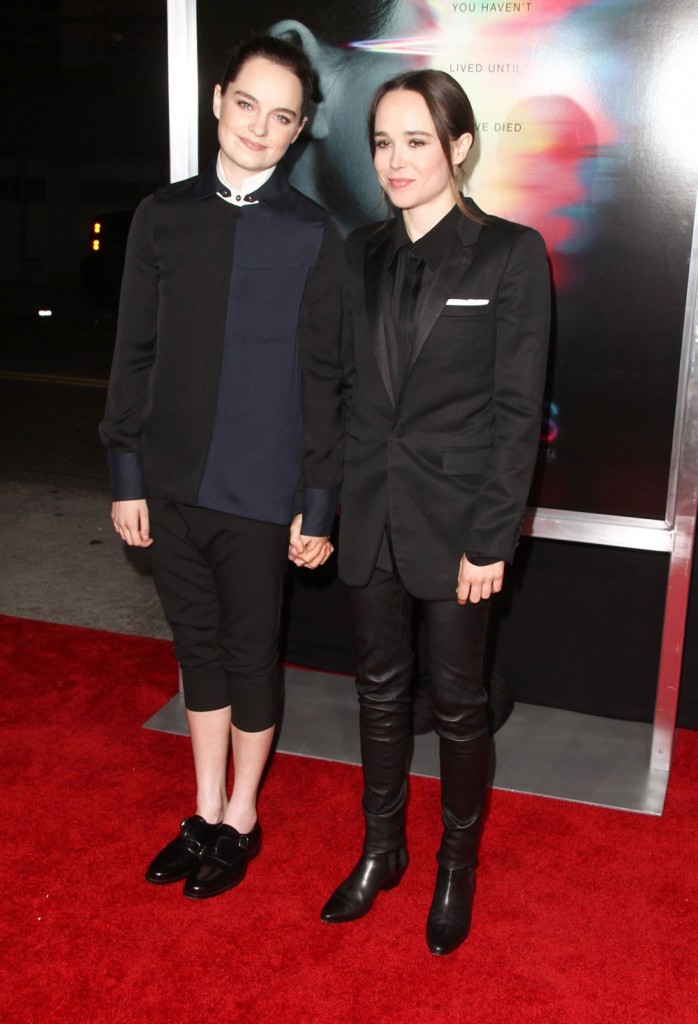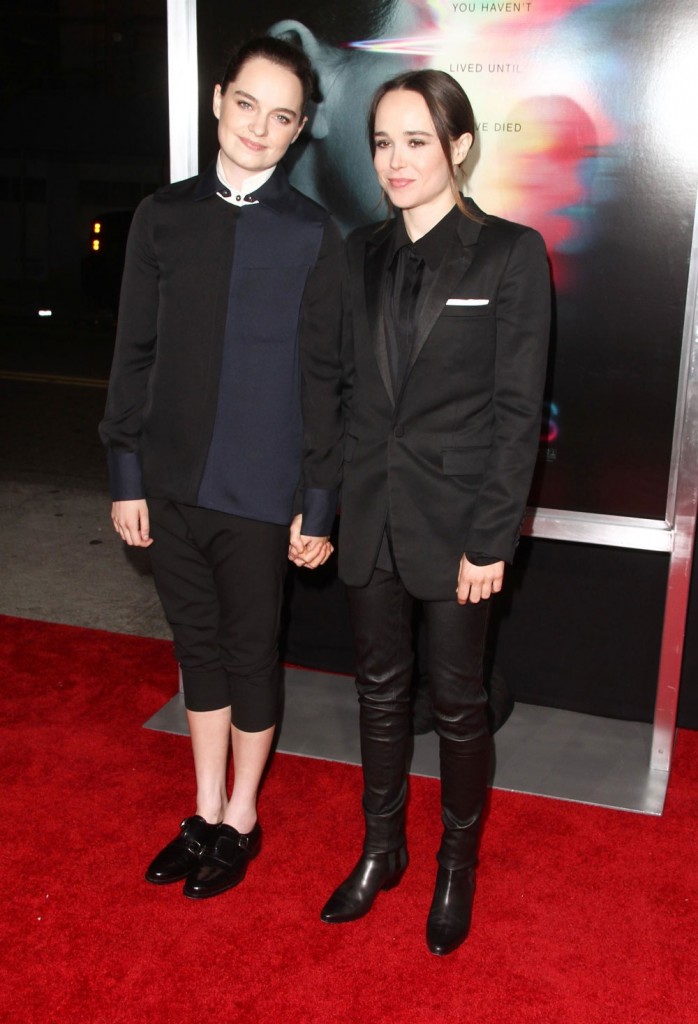 Here's Hecate's boyfriend, Diego Luna. He always has the cutest look on his face.
Embed from Getty Images
Hecate is going to be coming for Nina.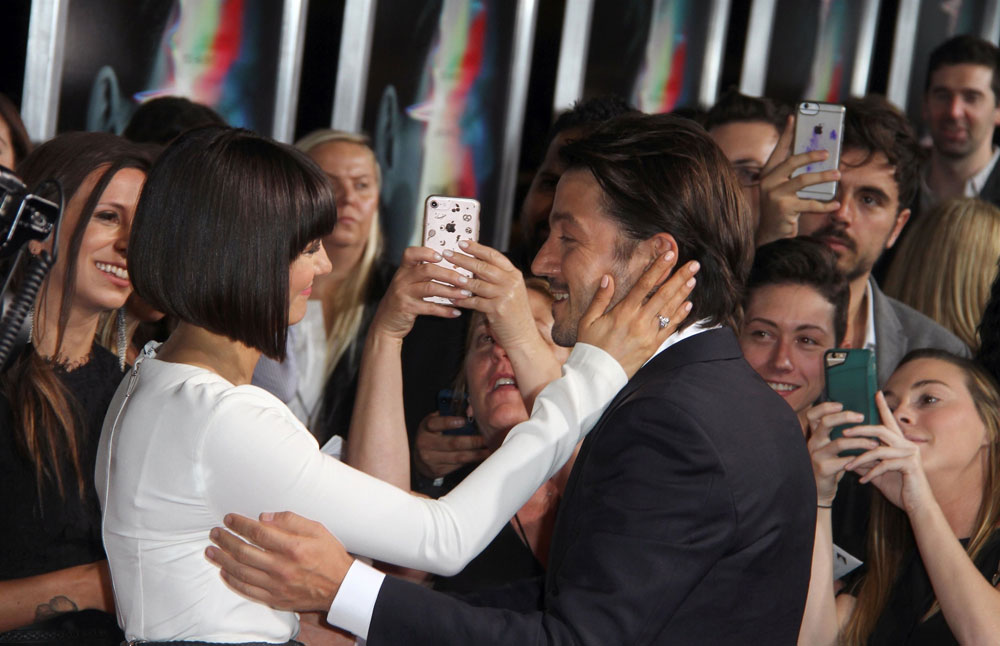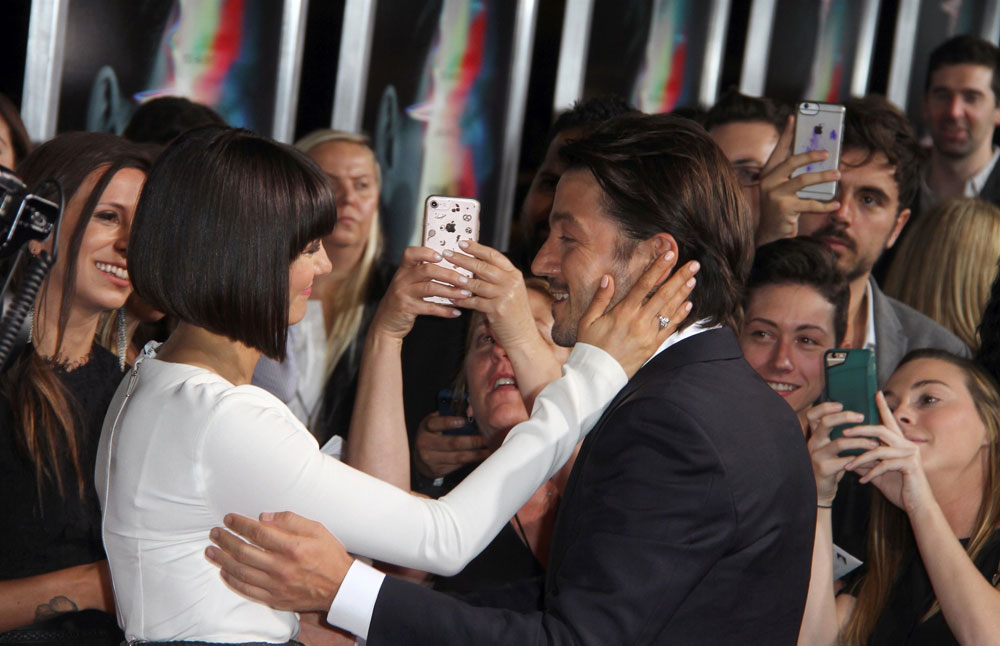 The cast including Diego, Kiersey Clemons (Dope), Ellen, Nina and James.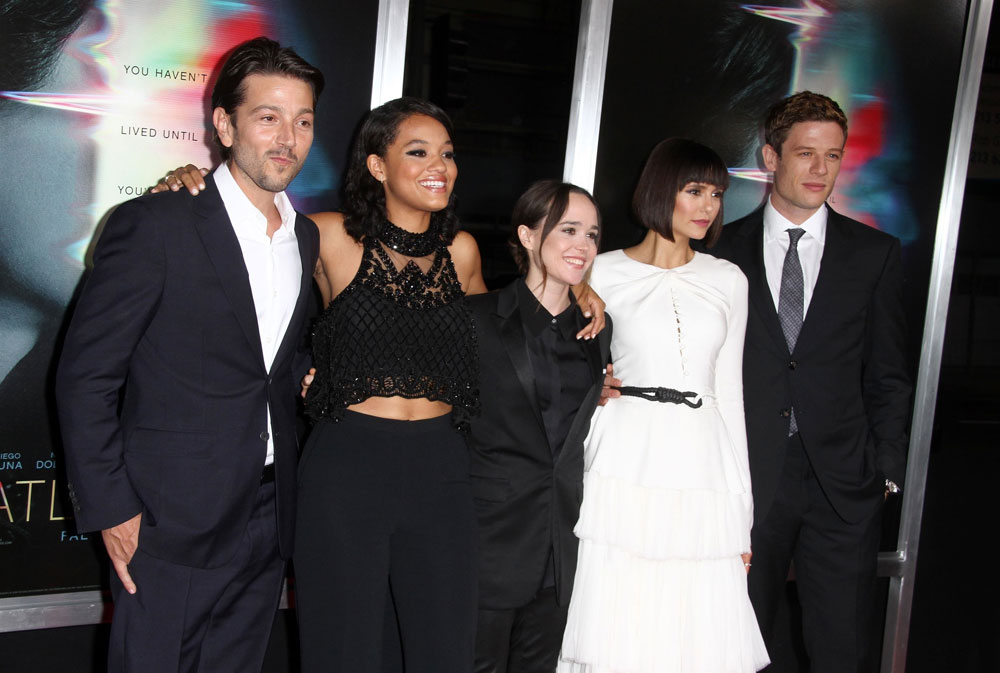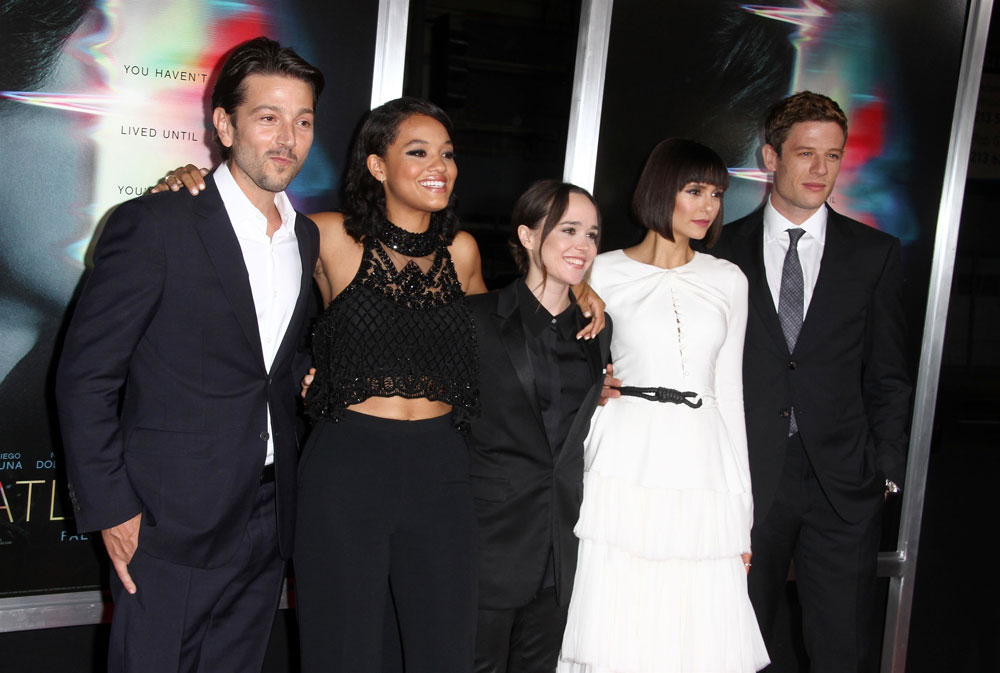 photos credit: Backgrid and Getty