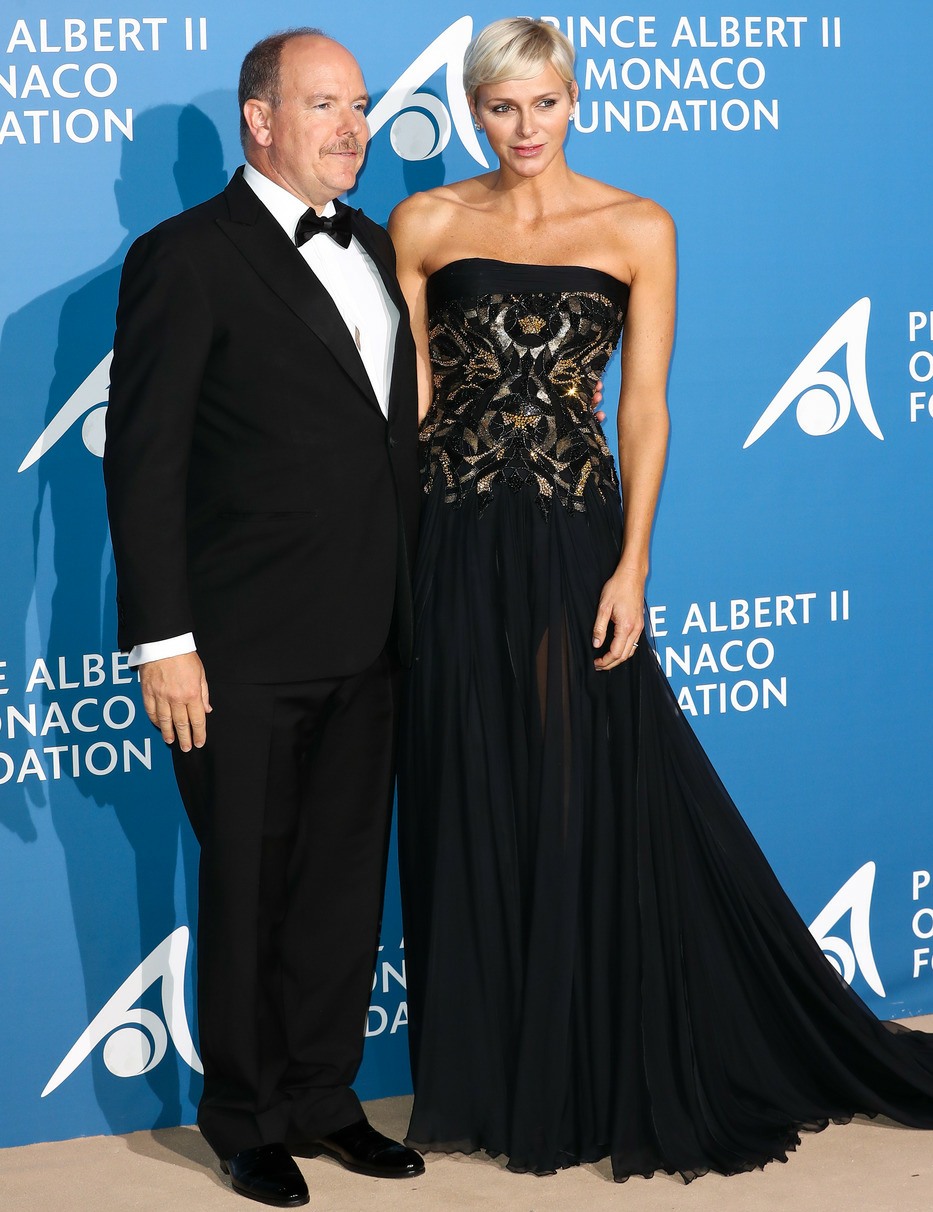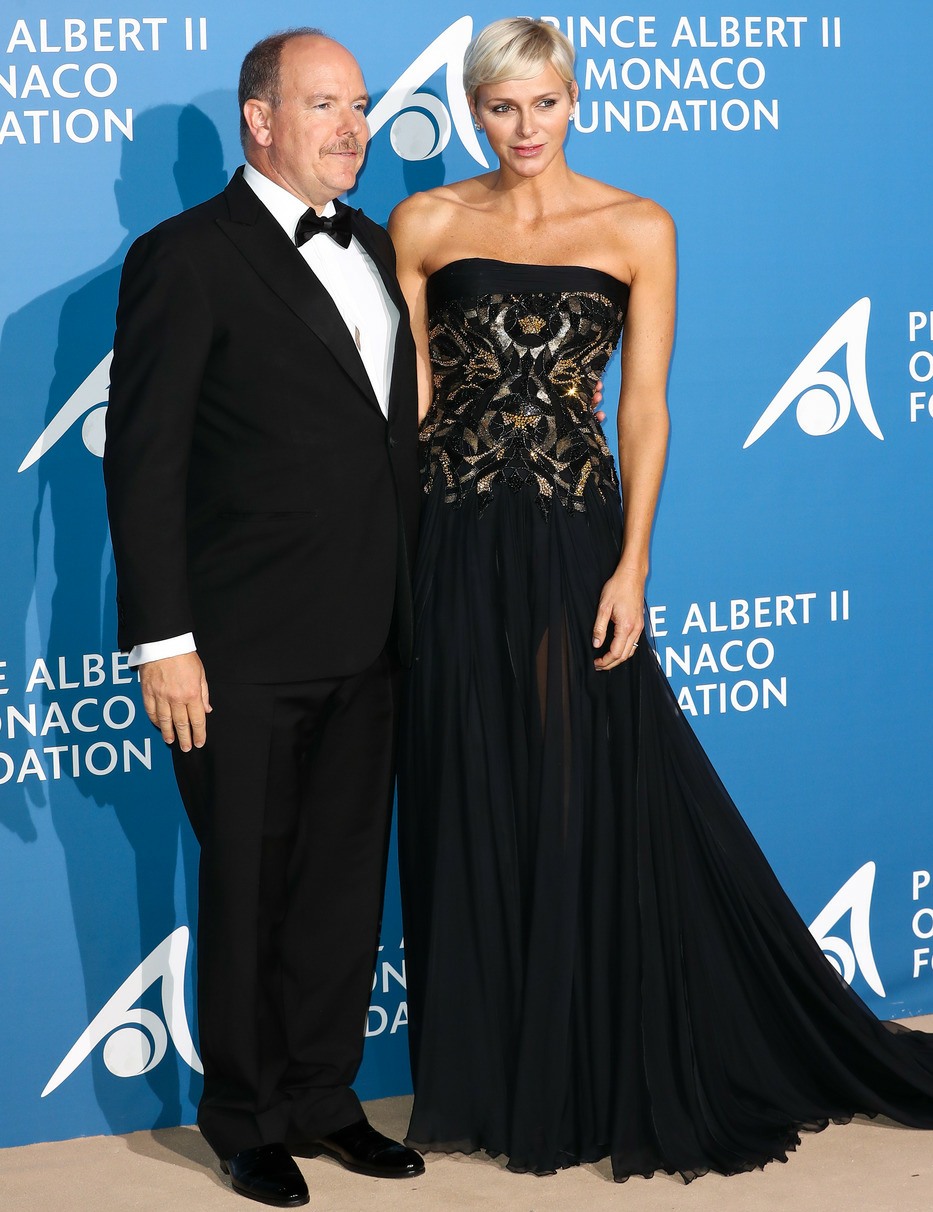 Here are some photos from last night's Monte-Carlo Gala For The Global Ocean, one of the big charity events in Monte Carlo, Monaco. His Serene Highness Prince Albert is a big environmental activist, in addition to his many other causes. So Albert attended the event with his wife, HSH Princess Charlene. Charlene and Albert are both trying out new looks, and they're both kind of awful. Albert is attempting a mustache, which… um, makes him look like a Dateline Predator. Or an extra in a Coen Bros. movie, someone named Wally Schumachergast. Charlene doesn't look drastically different, but she's subtly changed her hair – it's less poufy than usual, and more twee-bangsy-Audrey Hepburn. It doesn't work on such a tall woman, nor does it really work with Charlene's face. I think she's also gone for a lighter shade of blonde. I don't have an ID on the dress, but maybe it's Versace? Charlene recently attended the Versace show in Milan, that's why I'm saying that.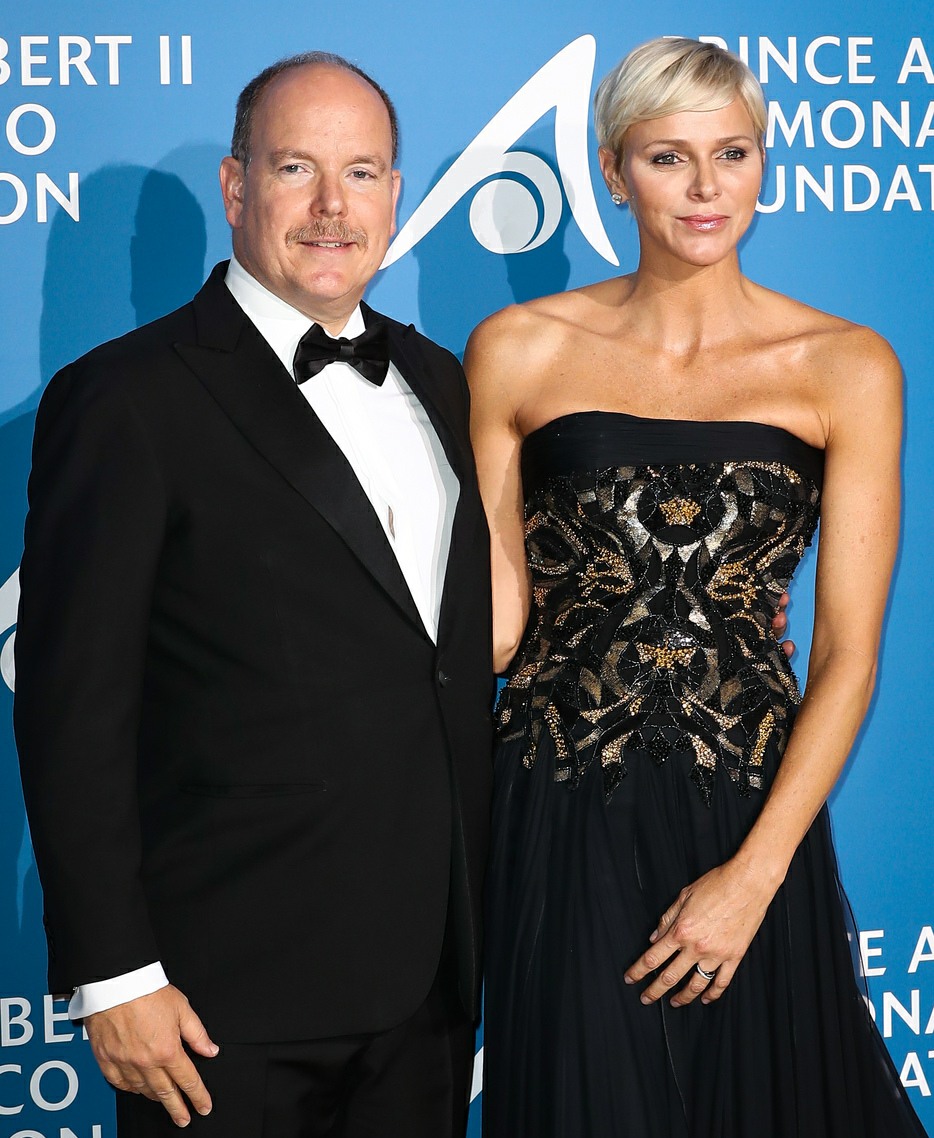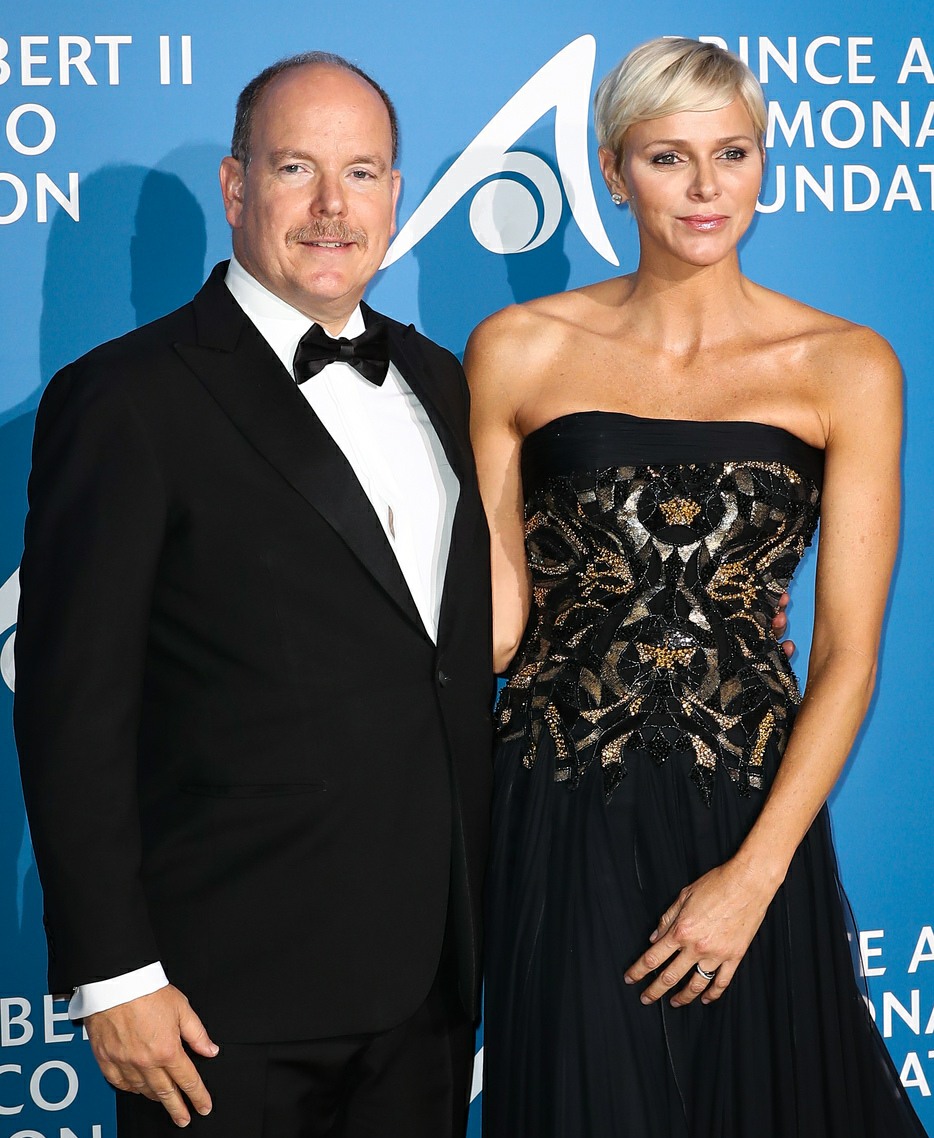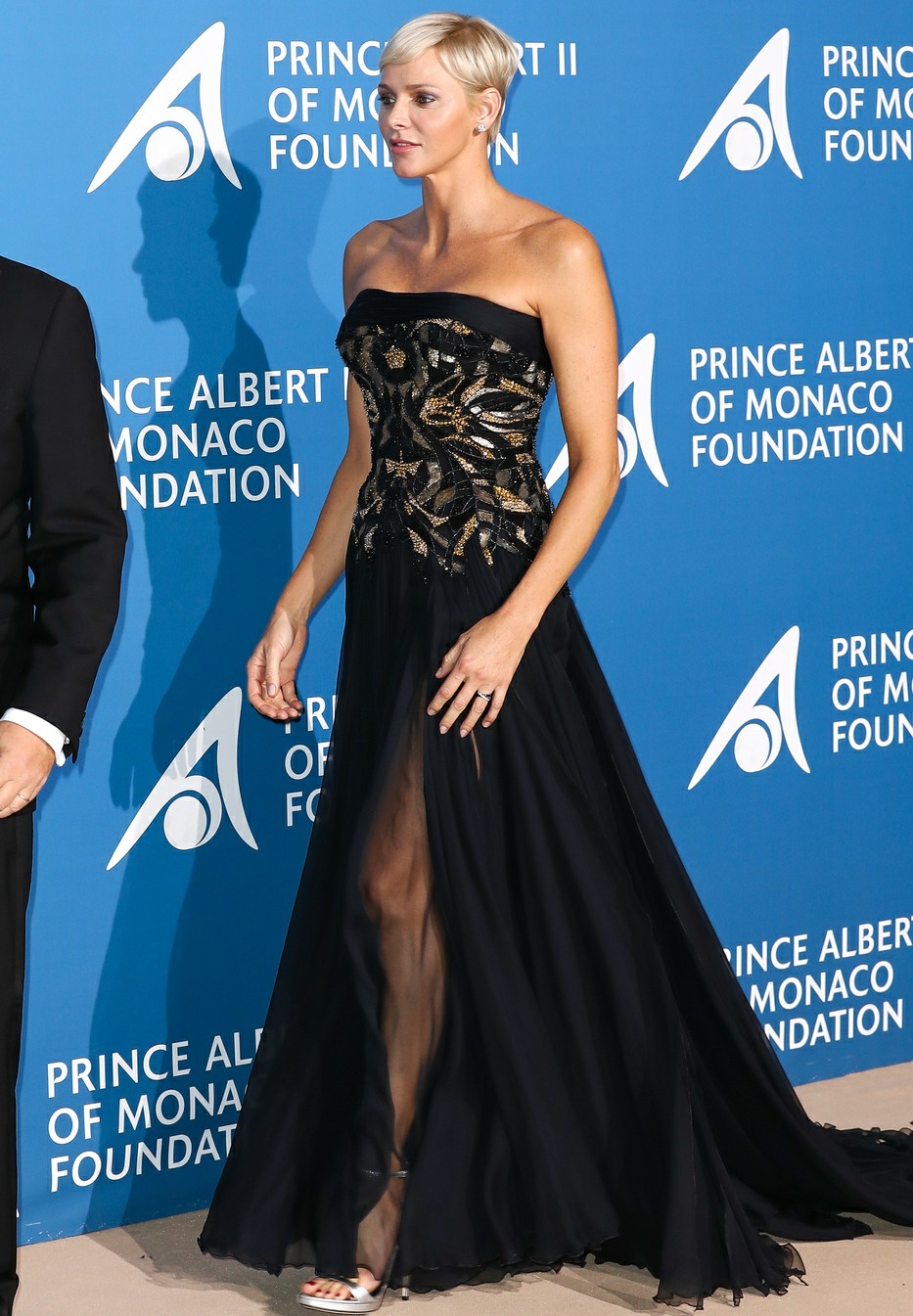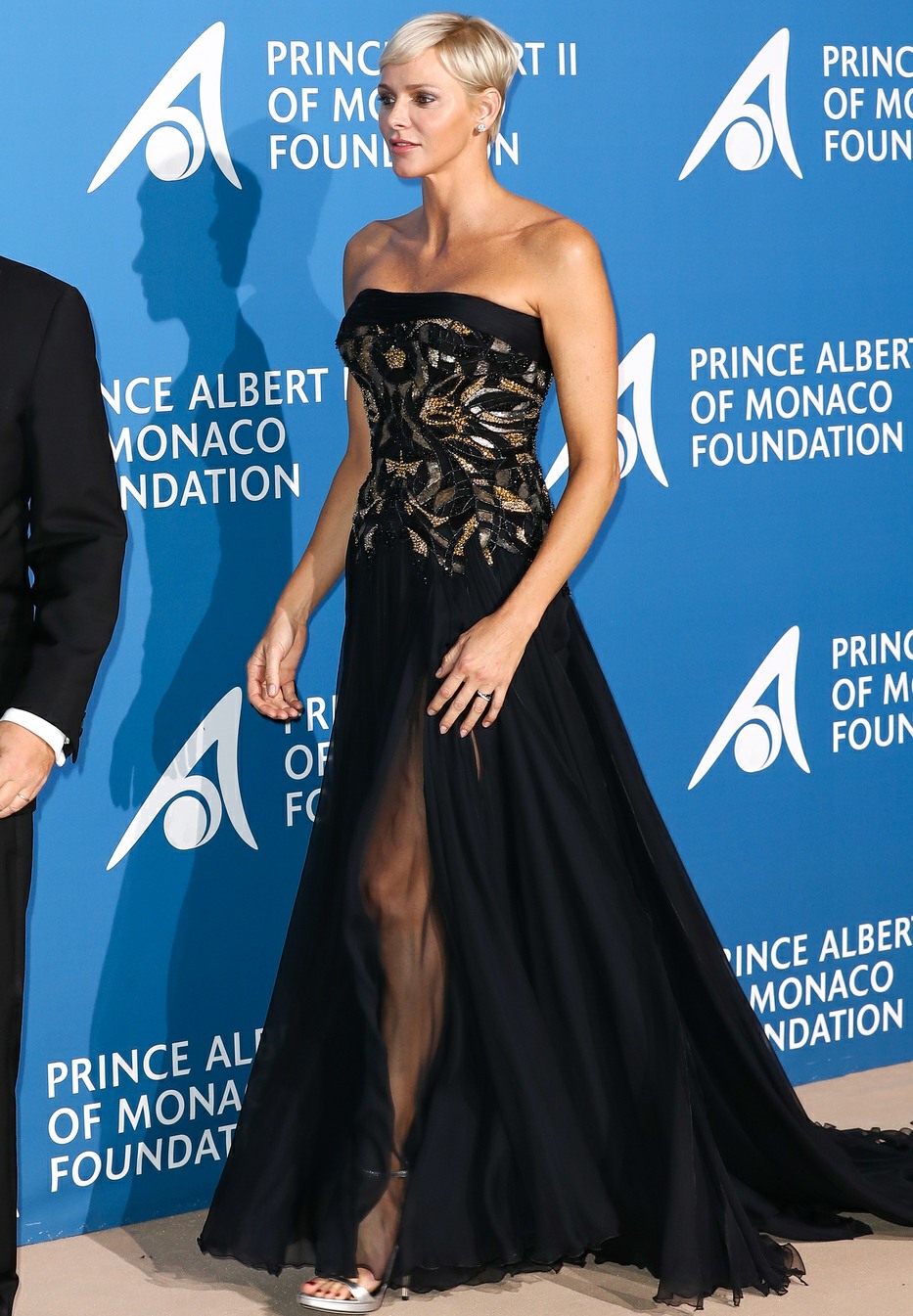 This moment of red carpet intimacy was brought to you by "ew, your pornstache is itchy."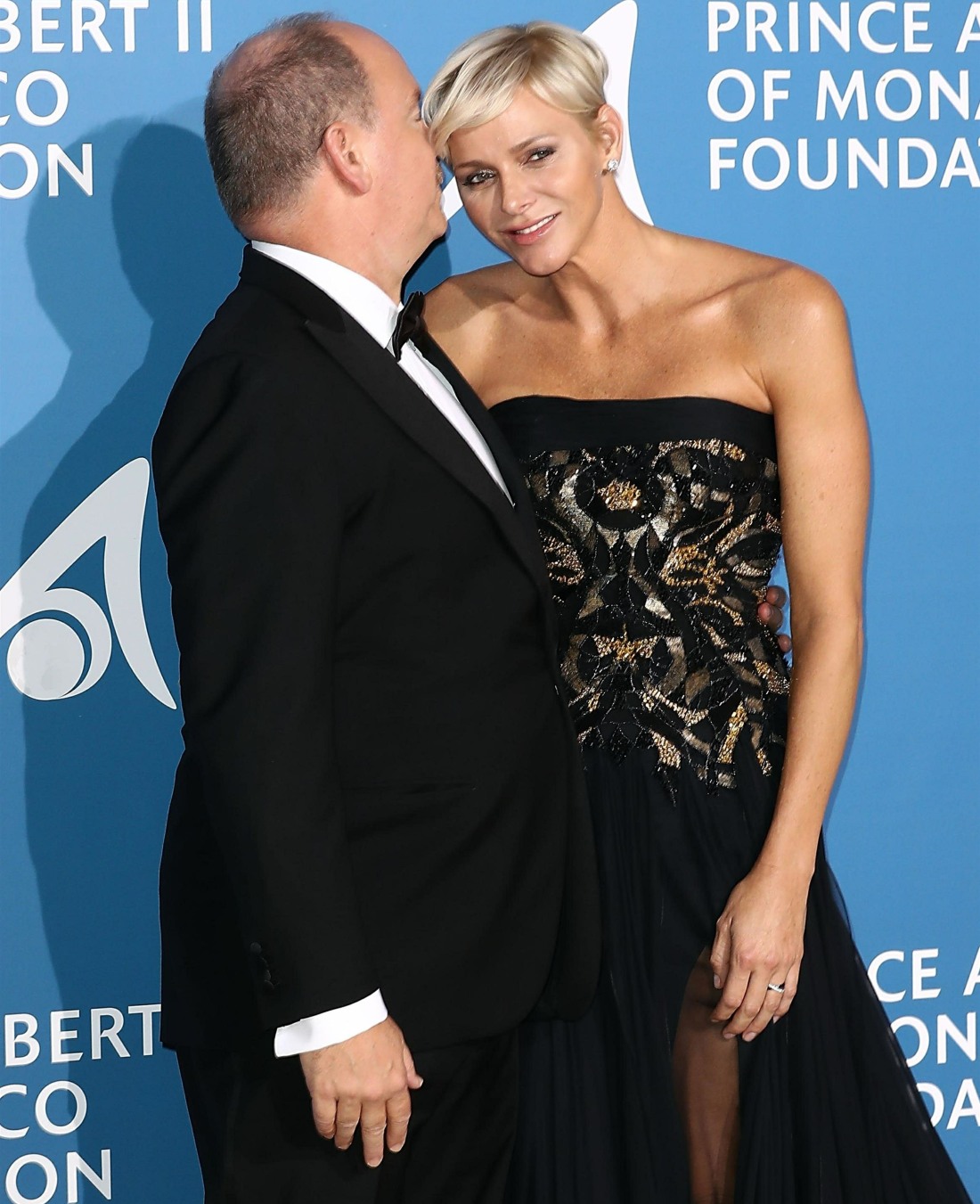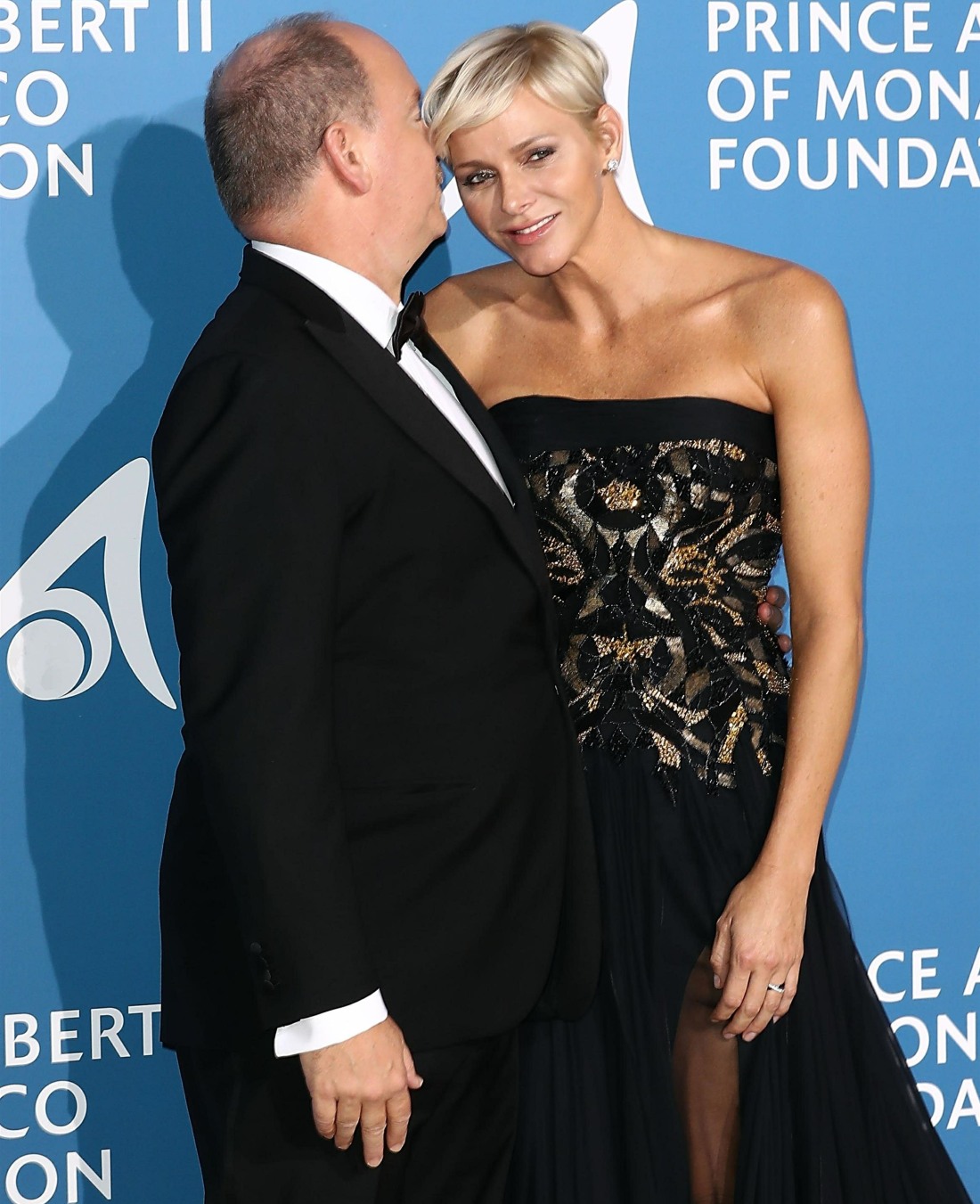 Other attendees at this event… Robin Thicke and his young, pregnant girlfriend April Love Geary. Ugh.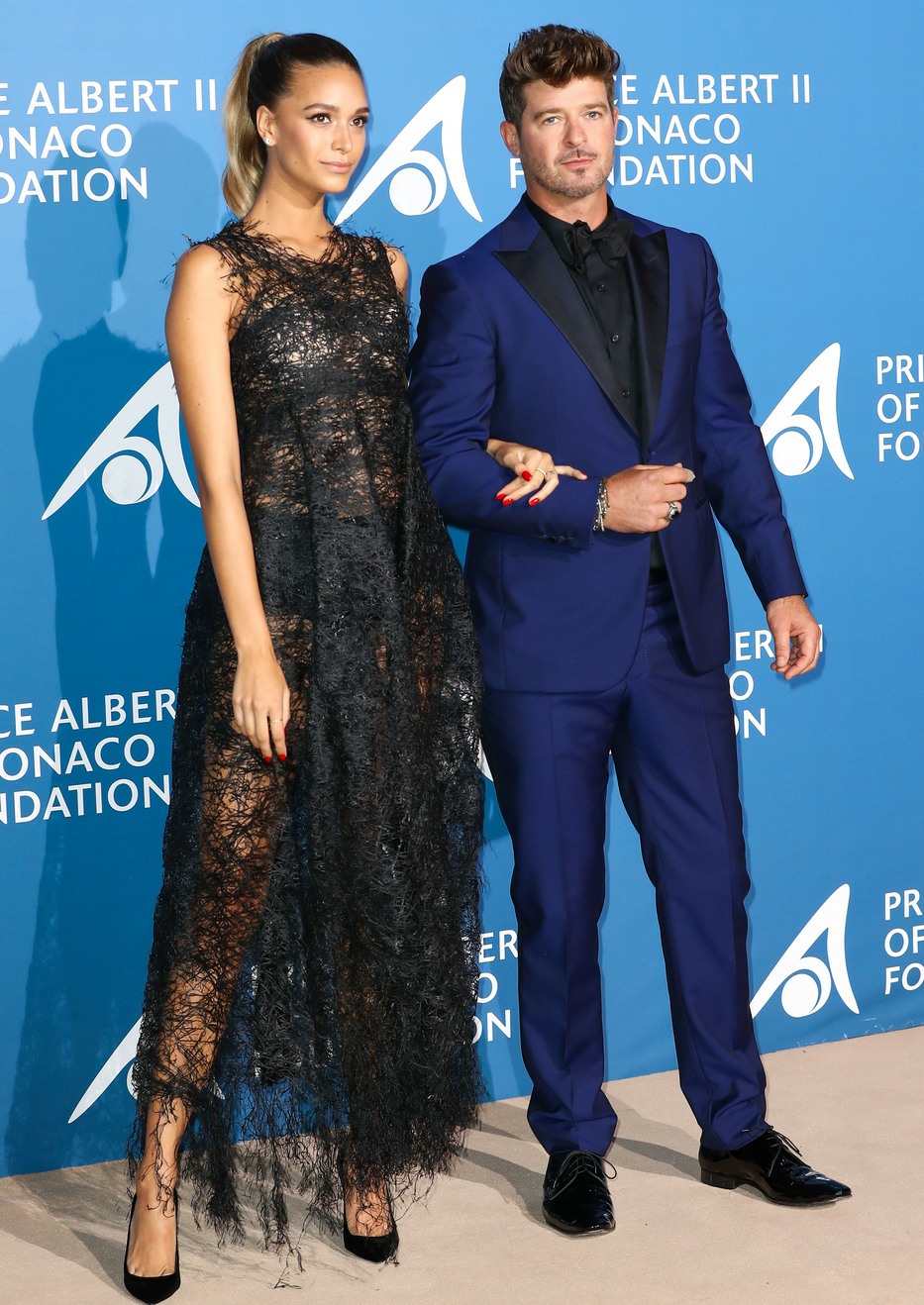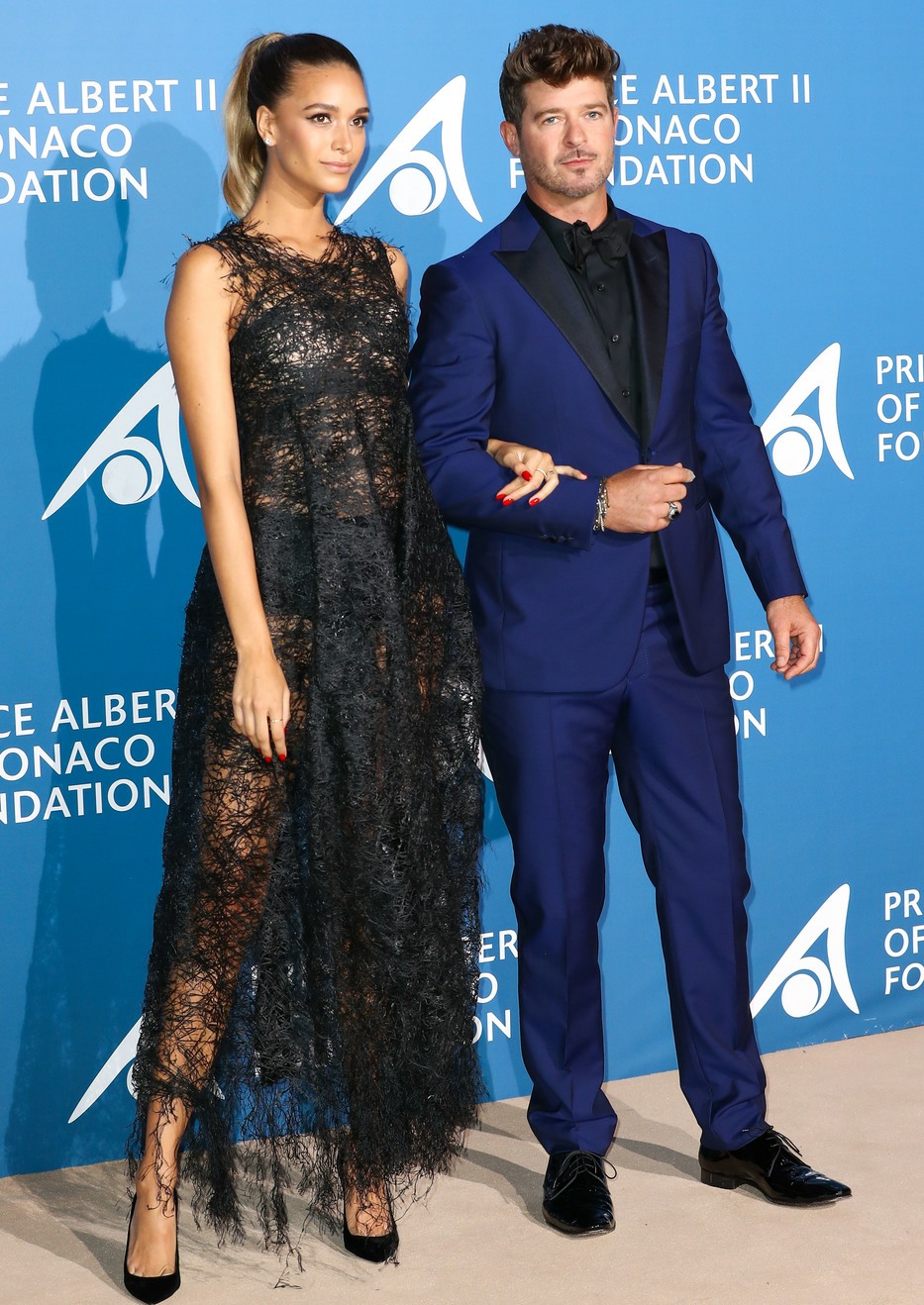 And here's Chloe Green and "Hot Felon" Jeremy Meeks making their red carpet debut. I haven't followed this "love story" at all, but I'm pretty sure he left his wife and kids to be with her. Gross.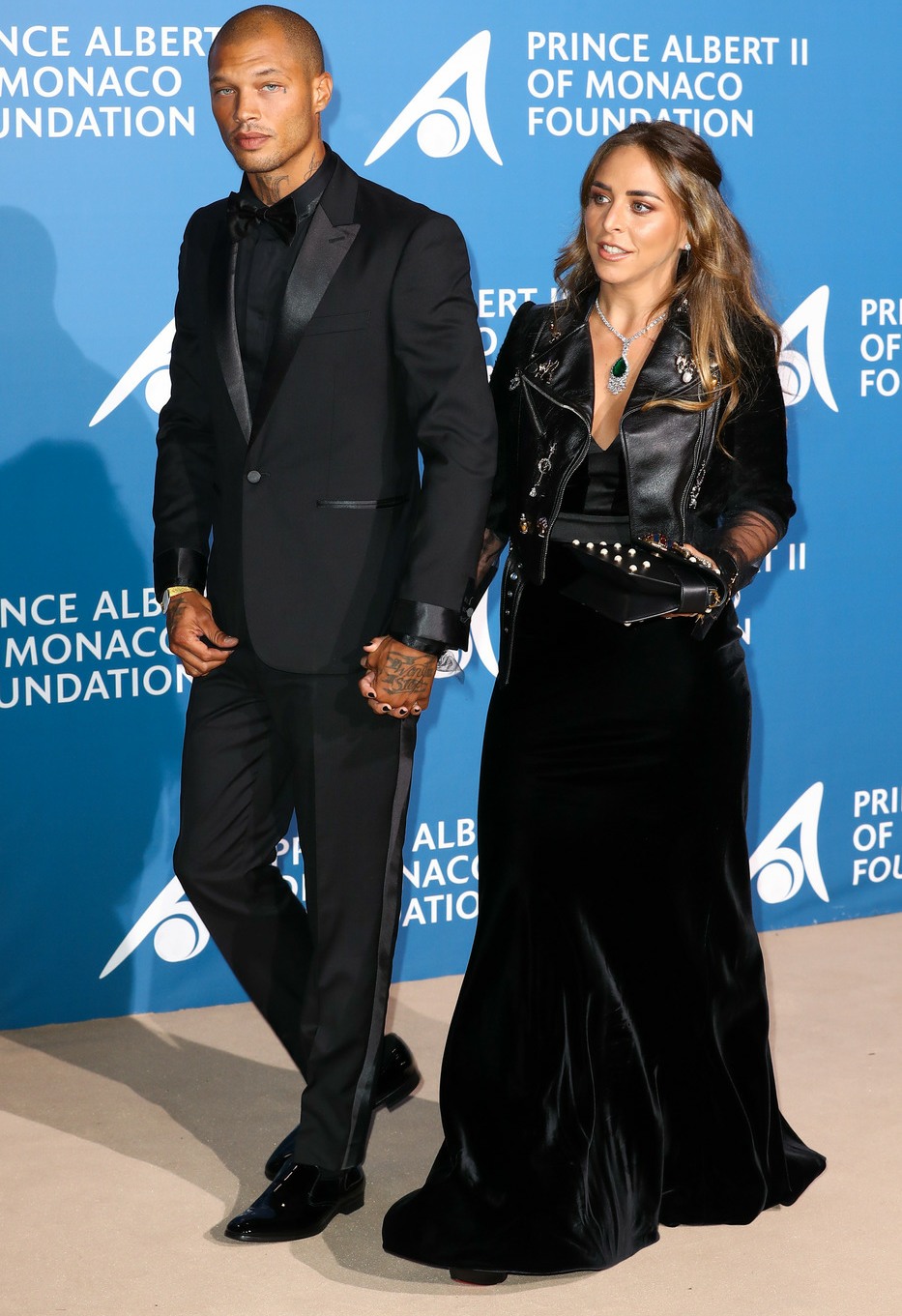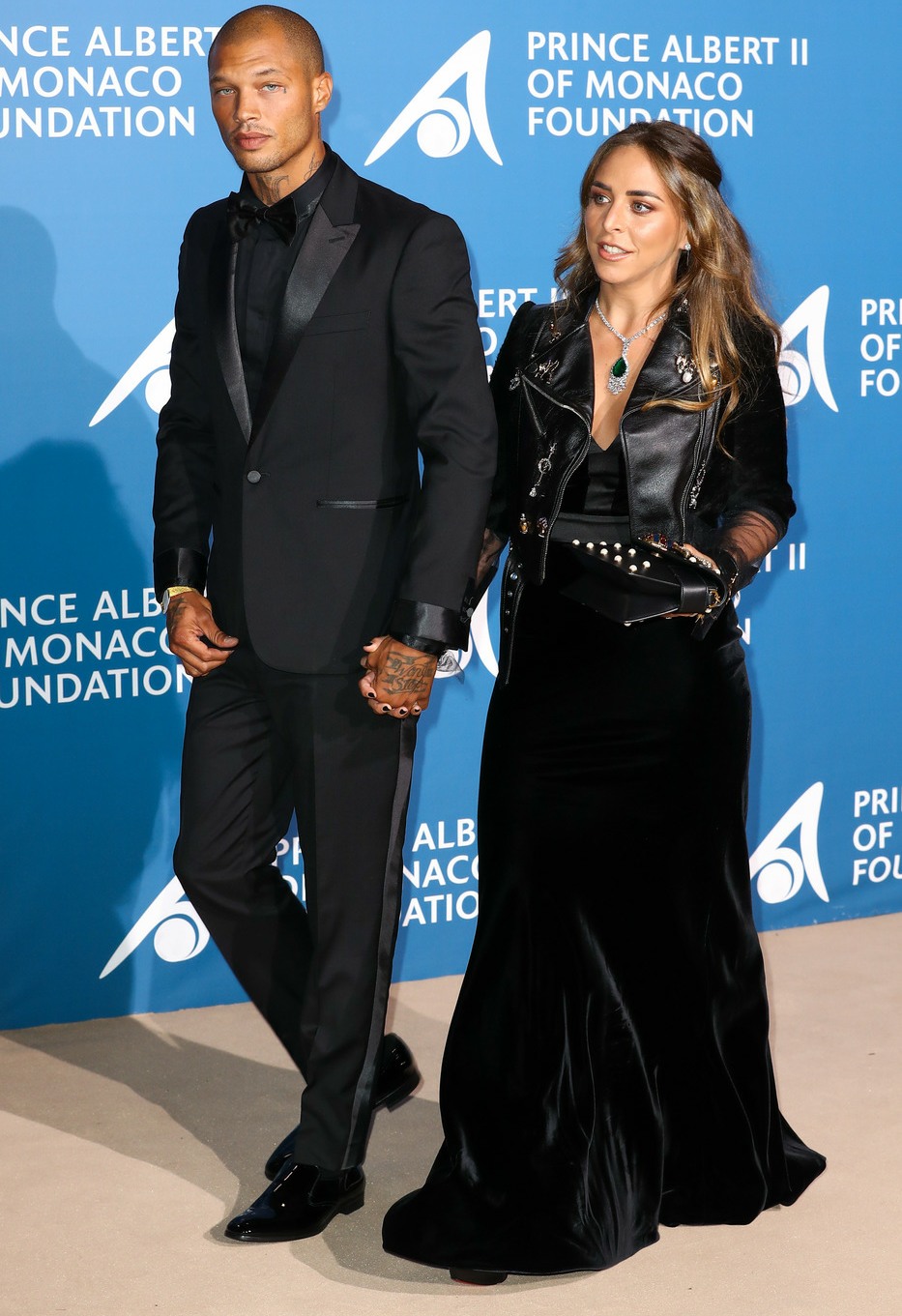 Photos courtesy of Backgrid, Pacific Coast News.