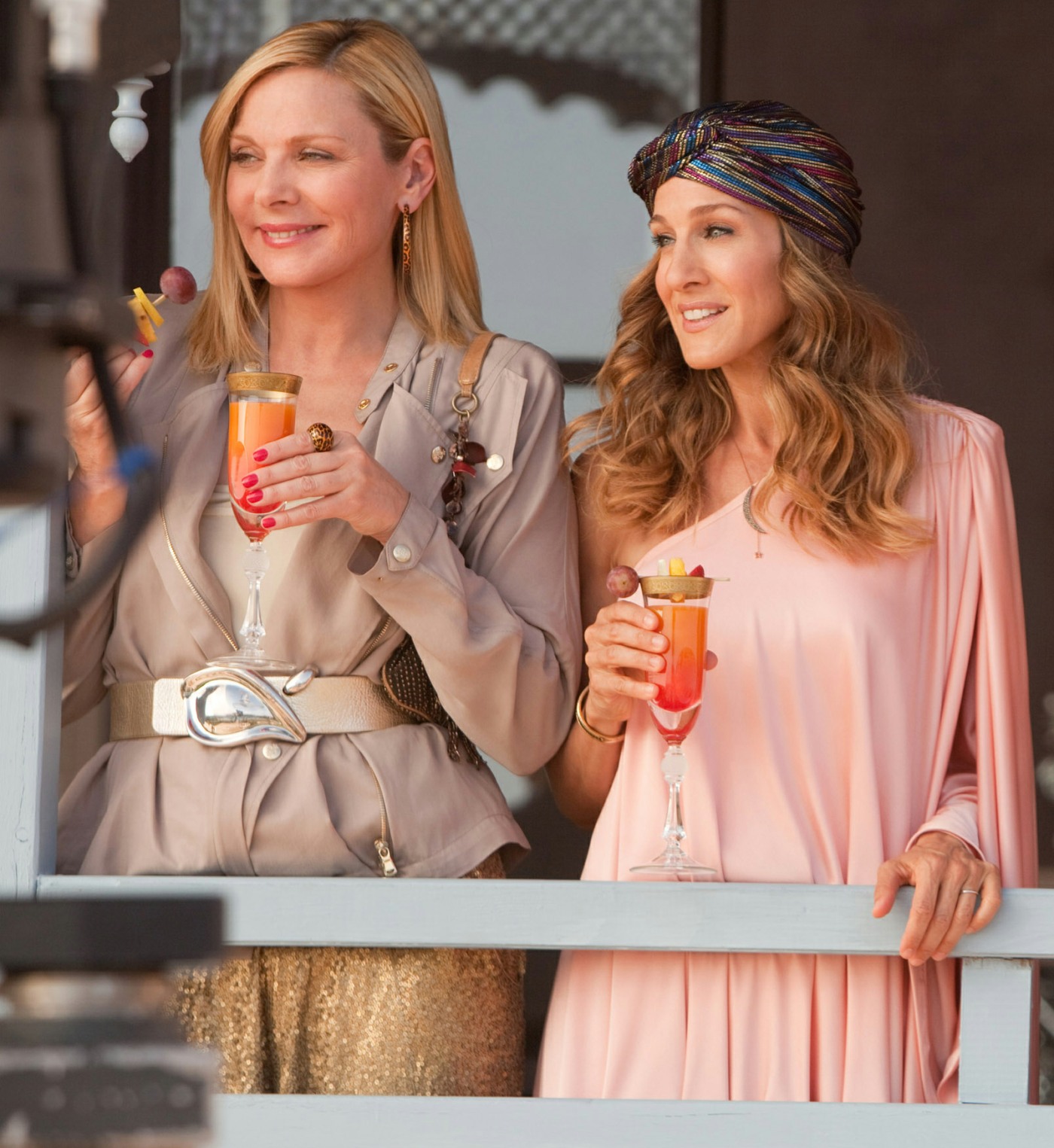 Last week, Sarah Jessica Parker announced that the Sex and the City 3 movie wasn't happening. I thought the film was still in the "development hell/don't have a script" phase, but apparently they did have a script and everyone was on board except for Kim Cattrall. SJP actually didn't mention Cattrall by name when she spoke to Extra – SJP only said that "we're not doing it… I'm disappointed." Of course, the Daily Mail got an exclusive in which unnamed sources did the heavy lifting for Sarah Jessica Parker. Those sources claimed Cattrall made outrageous demands in exchange for her agreement to do SATC3, and that Cattrall wanted a lot of money, etc, etc, diva this, "playing the victim" that. That DM article was incredibly harsh to Cattrall. And so now Cattrall is addressing the claims that SATC3 isn't happening because she's a diva and an a–hole.
Elaborating on her side of the story during an interview taped for Piers Morgan's ITV show, Life Stories, Kim Cattrall denounced claims against her conduct and turned the tables on her co-star.

"And now, now at this very moment it's quite extraordinary to get any kind of negative press about something that I've been saying for almost a year of 'no' that I'm demanding or a diva," Cattrall told Morgan, according to The Daily Mail. "And this is really where I take to task the people from Sex and the City and specifically Sarah Jessica Parker in that I think she could have been nicer. I really think she could have been nicer," she reiterated. "I don't know what her issue is, I never have." However, Cattrall also said, "There is genuine affection and there has been over the years."

As she elaborated to Morgan, according to The Daily Mail, "This is extenuating circumstances and in the past I've felt, wow, especially with the fans I don't want to in any shape or form ruin an ideal of it, because it does stand for empowerment and it does stand for women sticking up for each other, but not always."

Overall, it seems Cattrall has lost touch with her castmates. "They all have children and I am ten years older and since specifically the series ended I have been spending most of my time outside of New York so I don't see them," she said during the interview. "The common ground that we had was the series and the series is over."

While questions remain over what caused the third film's demise, Cattrall insisted she always rejected the project. "The answer was always no and a respectful, firm, no," Cattrall told Morgan, according to The Daily Mail. "I never asked for any money, I never asked for any projects, to be thought of as some kind of diva is absolutely ridiculous."

According to The Daily Mail, Cattrall explained during the interview that she had received sporadic calls since December about the project with offers to meet with producers, all of which she said she declined. "This isn't about more money, this is not about more scenes, it's not about any of those things," she told Morgan. "This is about a clear decision, an empowered decision in my life to end one chapter and start another. I'm 61. It's now."

While she reportedly declared to Morgan we will never see her on screen as Samantha Jones again, she's not opposed to recasting the character or introducing a new one entirely.

"I want them to make the movie, if that's what they want to do. It's a great part. I played it past the finish line and then some and I loved it and another actress should play it," she suggested during the interview. "Or bring in another character. It can be another character. This is what I really believe that this franchise needs another point of view and this could be it."
*shrug* I believe her. I believe that she had been saying no from the beginning. Kim and Sarah Jessica never got along, but they made it work together professionally through the course of the TV show. Kim probably did get nice paychecks for the two movies, and she was done. She's 61 years old, she doesn't want to still be playing the sex-starved Samantha at this point. And I admire her for sticking up for what she believed was right for the characters and the story. The second film was an appalling mess and there is no good reason why a third film should be made.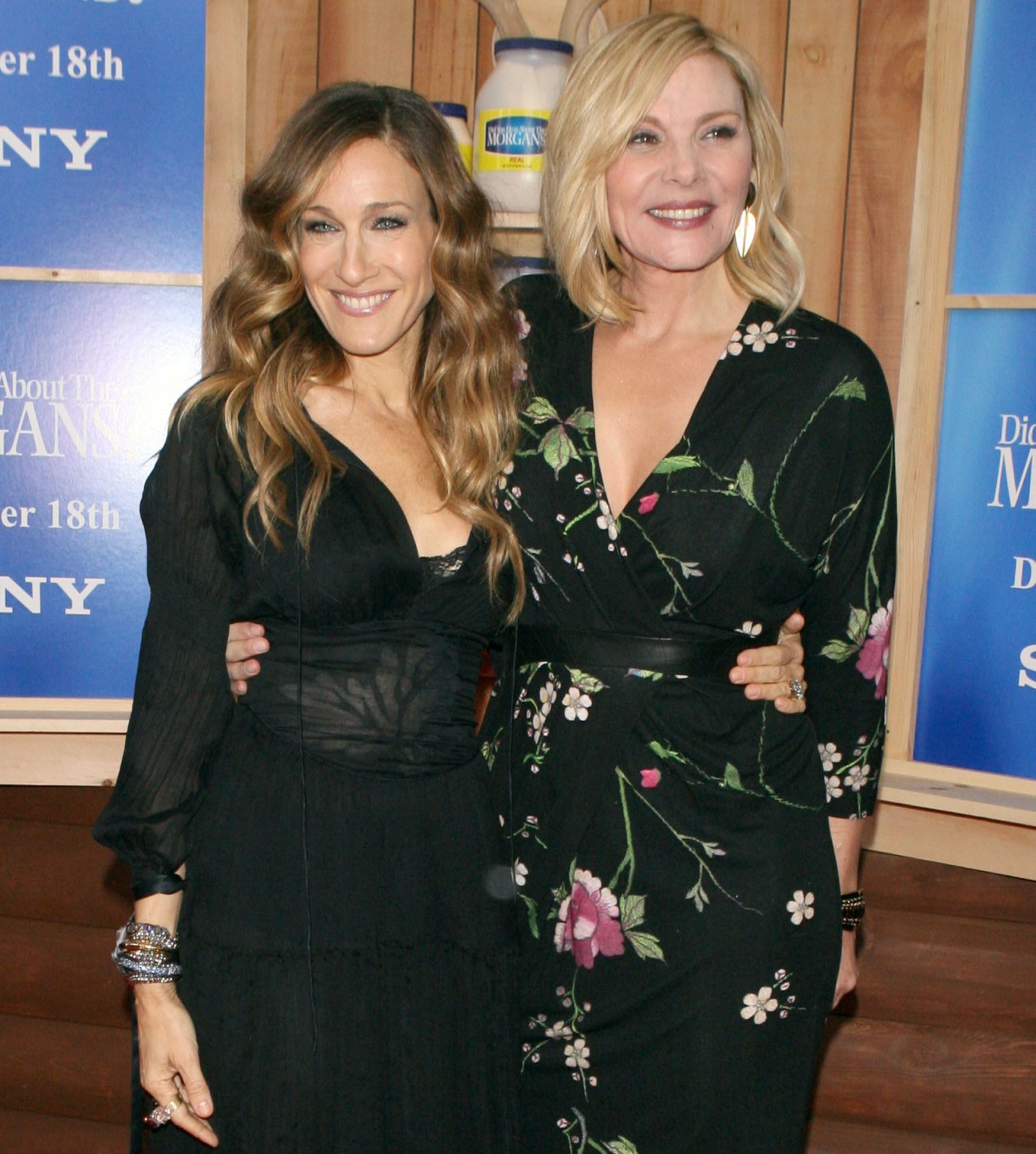 Photos courtesy of WENN and HBO.