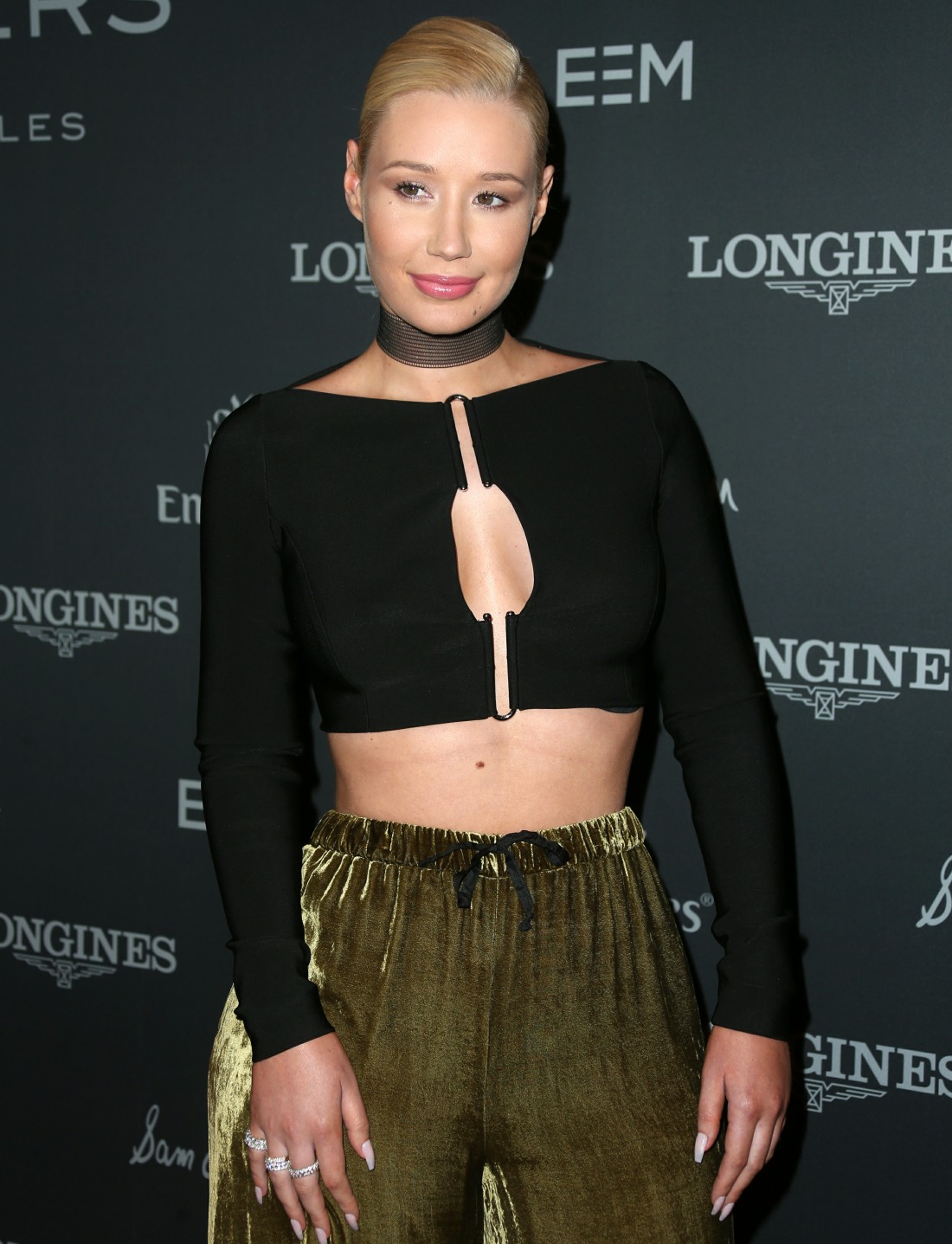 I am but a humble blogger, so I'm always wary of credit cards trying to entice me with higher and higher spending limits. I probably charge maybe two or three things a month on just one card, and I keep a small balance on that card just out of habit. Like, I hate owing anything or anyone more than $500. I paid off a car loan crazy-fast because I could feel it hanging over my head and it made me feel itchy. I don't even know what my limit is on the one card I use consistently – I suspect it's about $10,000, maybe $15,000. I would never charge that much unless it was an emergency. But I'm not Iggy Azalea. Iggy has been charging sh-t to her AmEx for two years and not paying it off.
Iggy Azalea is being sued for nearly $300,000 for a delinquent credit card bill. American Express filed suit in Los Angeles County Superior Court on Monday morning, alleging that Azalea (real name Amethyst Kelly) owes them $299,147.81 for goods and services that she has purchased over the last two years.

According to court documents obtained by PEOPLE, the Australian recording artist's delinquent balance is $250,000 more than her credit card limit. The lawsuit is seeking the full amount owed, plus legal fees.

Azalea released her debut album, The New Classic, in 2014. It went platinum and spawned several singles, including the #1 hit "Fancy." Her follow up album, Digital Distortion, was originally scheduled to be released in June, but has gone through multiple delays. There is no current release date scheduled. Azalea has not publicly commented about the lawsuit, and the court documents do not list an attorney in this case. A rep for Azalea did not immediately return PEOPLE's calls for comment.
Regardless of what we think of Iggy's music at this point, she actually has sold a lot and made a significant amount of money. It's not a Tori Spelling situation where Iggy is broke-ass-broke and still shopping her nards off. Iggy has the $300K, or at least she should. So why didn't she make any payments on this card? And why did AmEx let her go so far over her spending limit, which was obviously $50K? (I've never had an AmEx, how do they do it?) Not to defend Iggy or anything, but surely she has an accountant or manager who pays her bills? Hm.
PS… Does anyone else think that Iggy's plastic surgery has made her look like she's morphing into Ice-T's wife Coco?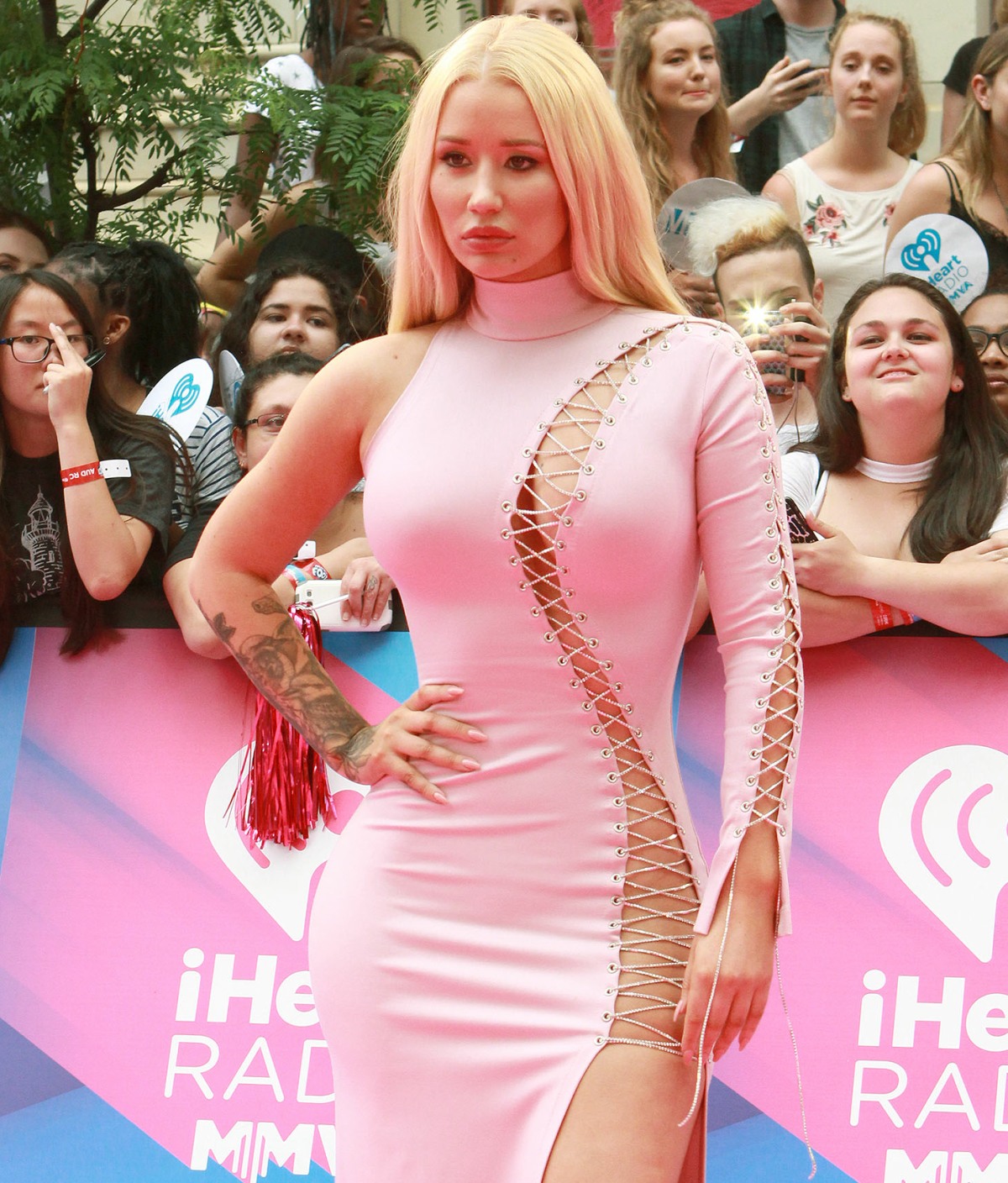 Photos courtesy of WENN.