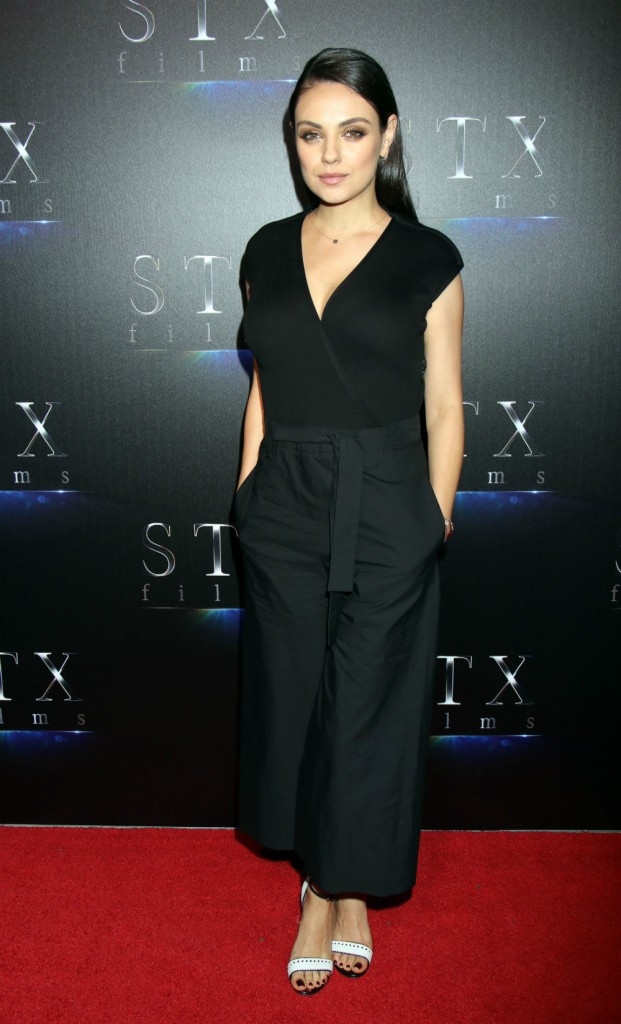 The promotion for the Bad Moms sequel, A Bad Moms Christmas, is upon us. I saw the first movie and enjoyed myself because I like everyone in the cast. The movie itself was incredibly formulaic and predictable but it had enough catharsis that I'll likely go to see the next one. If you do rent the first one, watch to the end. The interviews of the cast with their real-life mothers are better than the movie. It's a blast, seriously, and I pray they do it again. The movie centers around Mila Kunis' character. Mila is, of course, married to Ashton Kutcher in real life and has two children with him, three year-old Wyatt and 10-month old Dmitri. Given the premise of the movie, parenting and motherhood questions fill the bulk of her interviews. Fortunately, Mila has child-rearing all figured out with a very simple plan: she refuses to raise a—holes.
On bringing her family on location: I can write you a book on kid-friendly activities anywhere in the world. Because that's what we do. We used to be like, 'What's the coolest club?' and [now] I'm like, 'Let me tell you about the zoo in Atlanta and the bouncy house.' There's not one kid activity that I haven't done yet with my child! We have a public library card everywhere we go. When it is really hot outside, we go to the library and read books."

On raising her children properly: Yeah, we're not gonna raise a**holes. There's enough a**holes in this world! We don't need to contribute. But, you know, there's some nice people."
          
On working to get back her figure: Lots of gym-ing. I hate someone who's like, 'This is all natural.' Bullsh**. It's not natural."

On her approach to Christmas: I come from communist Russia, where you're not allowed to be happy, so my holiday traditions are 'be quiet. Coming to America is when you realize Christmas has a magical quality to it. In Russia, back in the day, it was a very religious holiday, so you don't celebrate Christmas if you're not Christian and if you're not at Mass. So, I being Jewish, was like, 'Christmas is not for you.' We come to America and we're like, 'Christmas is so inclusive. We literally bought a Christmas tree. So as far as tradition goes, my family's big on any excuse to get the family together and get drunk. Whether it's Easter, which we've now all accepted into our Jewish household, or Christmas, it doesn't matter.

On not giving Christmas gifts for her kids: So far, our tradition is no presents for the kids. We're instituting it this year because when the kids are [younger than] one, it doesn't really matter. Last year when we celebrated Christmas, Wyatt was two and it was too much. We didn't give her anything — it was the grandparents. The kid no longer appreciates the one gift. They don't even know what they're expecting; they're just expecting stuff. We've told our parents, 'We're begging you — if you have to give her something, pick one gift. Otherwise, we'd like to take a charitable donation, to the Children's Hospital or a pet [or] whatever you want.' That's our new tradition."
I really like Mila. I like her so much that occasionally I'll forget how much of a douche I find her husband. I'd love to hang out with her. When we hang out, I'd tell her to stop talking about how she isn't going to raise a—holes. Mila has mentioned this before when she was pregnant with her daughter so we know she's committed to the idea. But nobody sets out to raise an a—hole. We all think we've got this parenting thing nailed and then our kid grows up and proves us right or wrong. But if you do miss your mark, you probably don't want to have a backlog of quotes about how you weren't going to do it. Not to mention, I spend a lot of time calling her husband an a—hole so maybe everybody's definition isn't the same.
I don't have a problem with the no Christmas gift thing, especially given that Christmas is generally new to her. I inherited the shopping gene from my mother so I doubt I will go gift-free but The Mister has talked me into scaling it way back. I see that he's right now. We also implemented a donation at Christmas and it was the kids' idea, because they felt bad Santa only got cookies when he was so generous. Even though the dog is the only one who still believes in Santa here, the kids still donate in his name to St. Jude's each year. It's a small amount because it's their own money. And that's not a humble brag, that's me outright boasting about my children. The fact is, they'll probably turn out to be a—holes so I just want everyone to know I tried.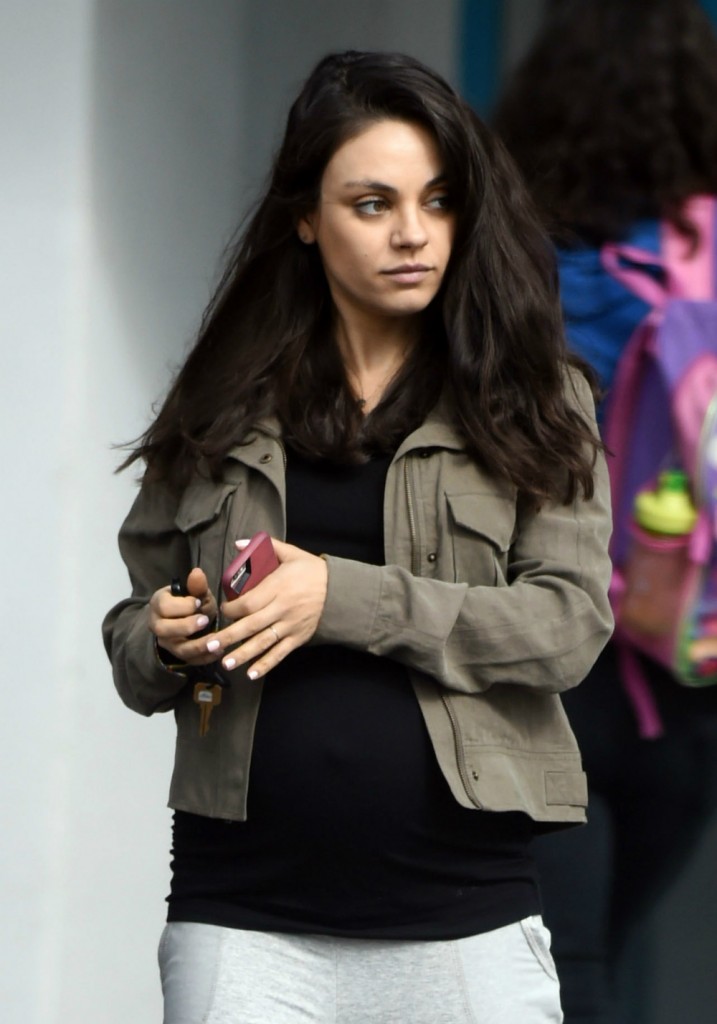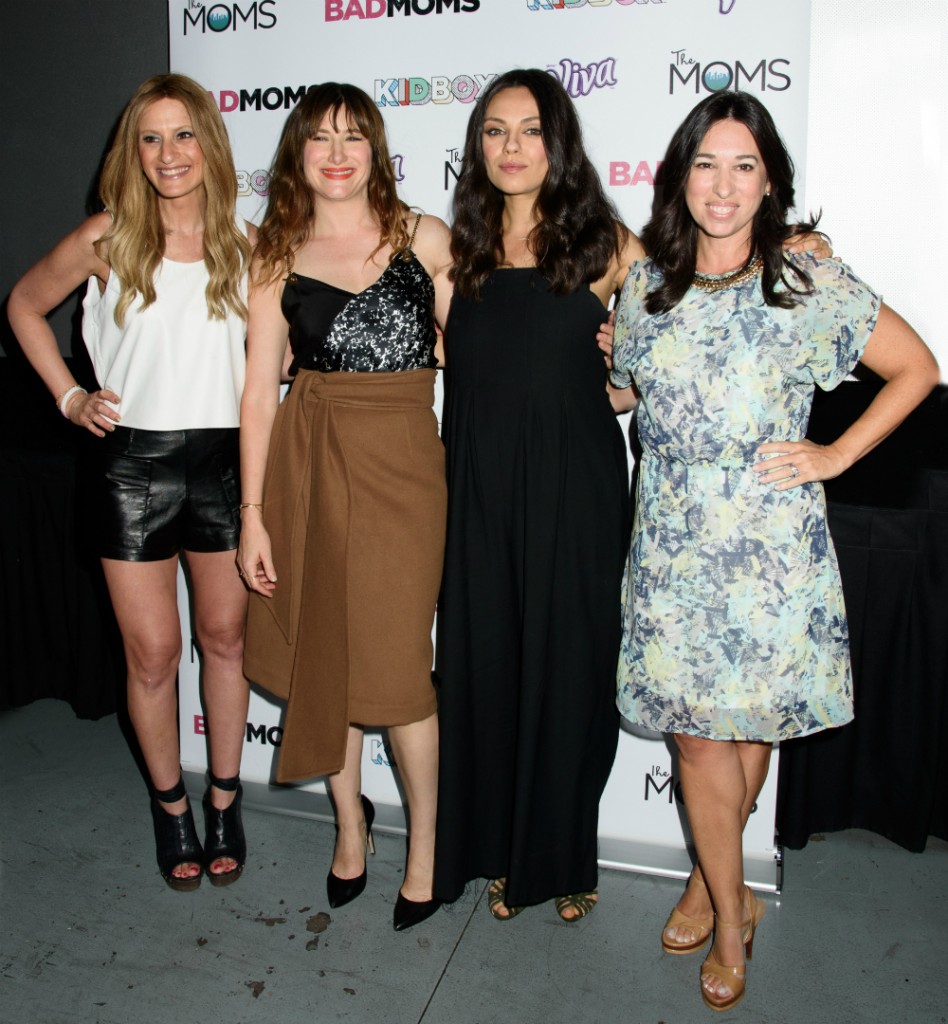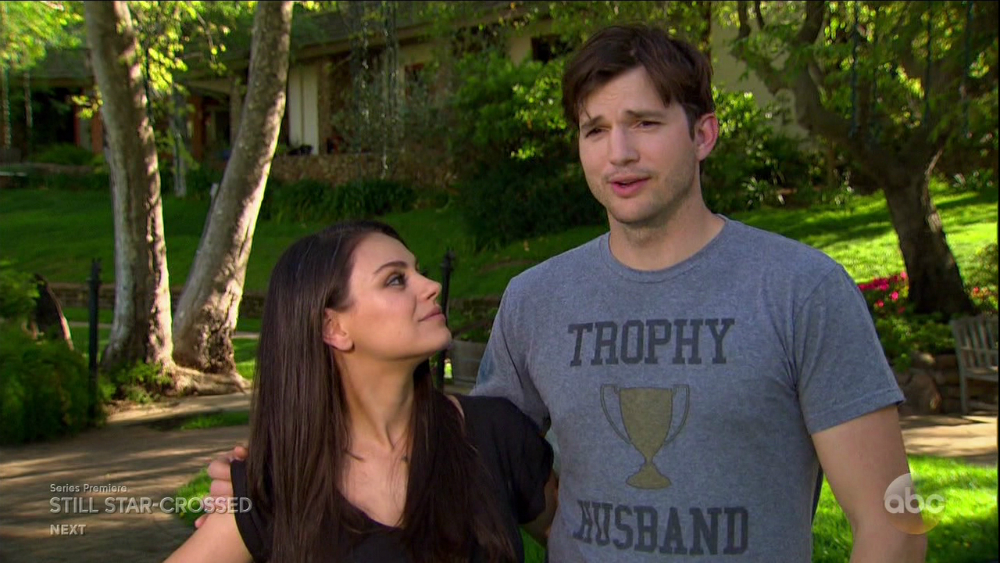 Photo credit: WENN Photos