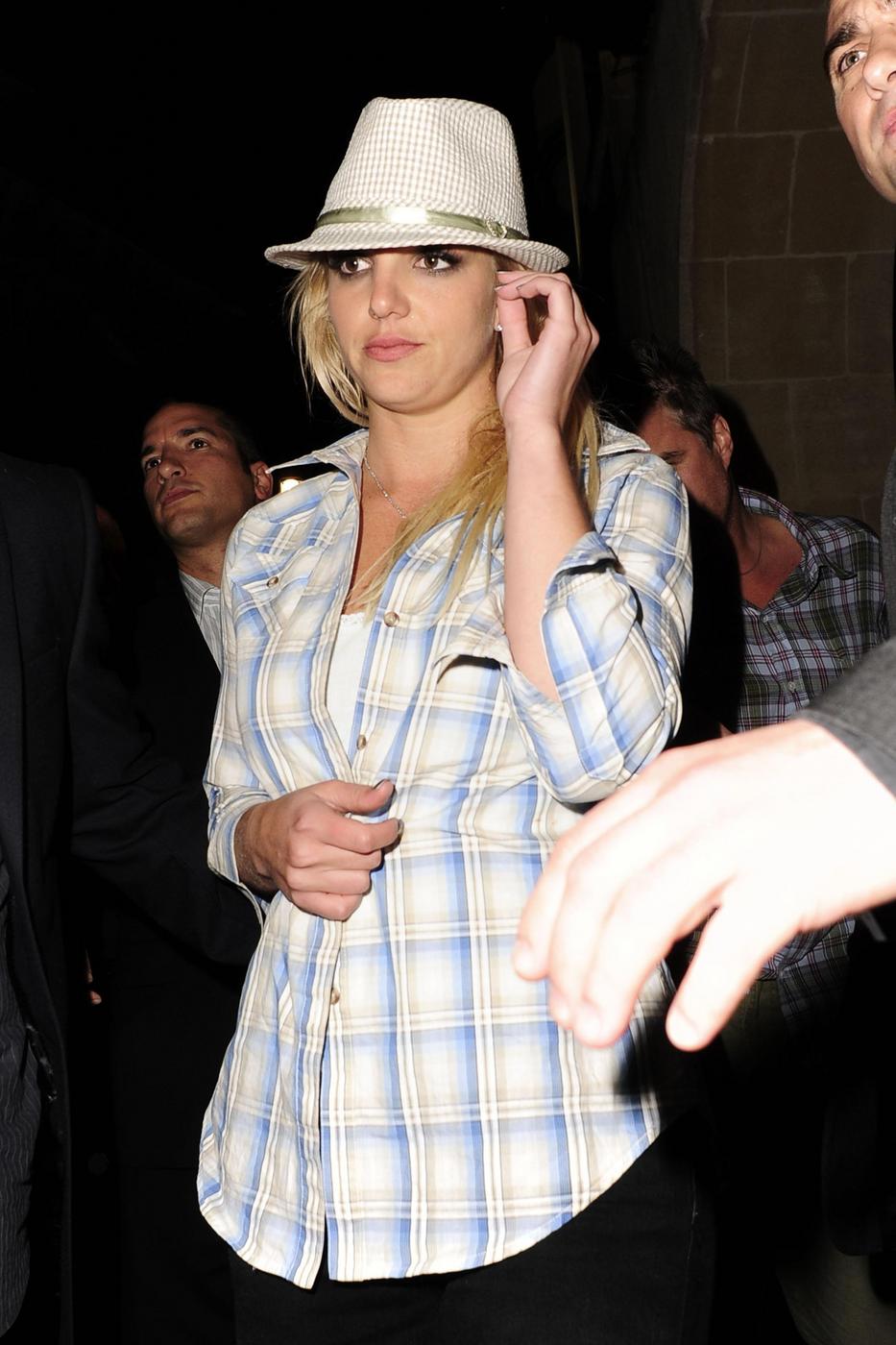 Britney and K-Fed's lawyers have gone back to the books and worked out a new custody agreement between the couple. The agreement is only temporary, but for June, July, and August, Britney will get to take care of their children more than 50% of the time. Part of the agreement also outlined exactly what days each parent will take the kids. Once her tour is over, the agreement will go back to being 50/50.
We've learned Britney Spears and K-Fed have reached a new agreement on custody — and now Brit has the kids more than 50% of the time — at least during her concert tour.

Lawyers for Brit and Kevin Federline have filed docs with the family law Commissioner Scott Gordon, stating they have reached a new temporary custody arrangement. During June, July and August, Britney will have physical custody of Jayden James and Sean Preston more than 50% of the time. The lawyers submitted a calendar outlining who gets the kids on which day.

Contrary to some reports, we know that before the change Britney had the kids 50% of the time.

The 50/50 split will go back into effect once Britney's tour is over.
[from TMZ]
There's no word on why exactly they decided to change the agreement for such a short time – or why they changed the agreement at all. I have two theories. It may be that since her tour has been expanded, and she'll definitely be around her handlers for the next few months, they're testing out a new agreement that they may enact more permanently in the future. This way she'll be around and protected by her father and crew so that nothing can go wrong. K-Fed always struck me as a tool, but not an unkind or unreasonable guy, and an agreement like this makes sense as a trial period.
My other theory is that Jamie has put down the law with K-Fed – Britney is doing better, so why can't she have the kids more often? K-Fed can't say no because, after all, it's Jamie Spears we're talking about. The man is kind of scary.
This is all speculation, of course. We'll see what the official statement is later.
Britney, her boys and her boyfriend, Jason Trawick, are shown on 3/1/09. Credit: Fame Pictures. Britney is also shown below out in London on 6/6/09. Credit: Ringo, PacificCoastNews.com