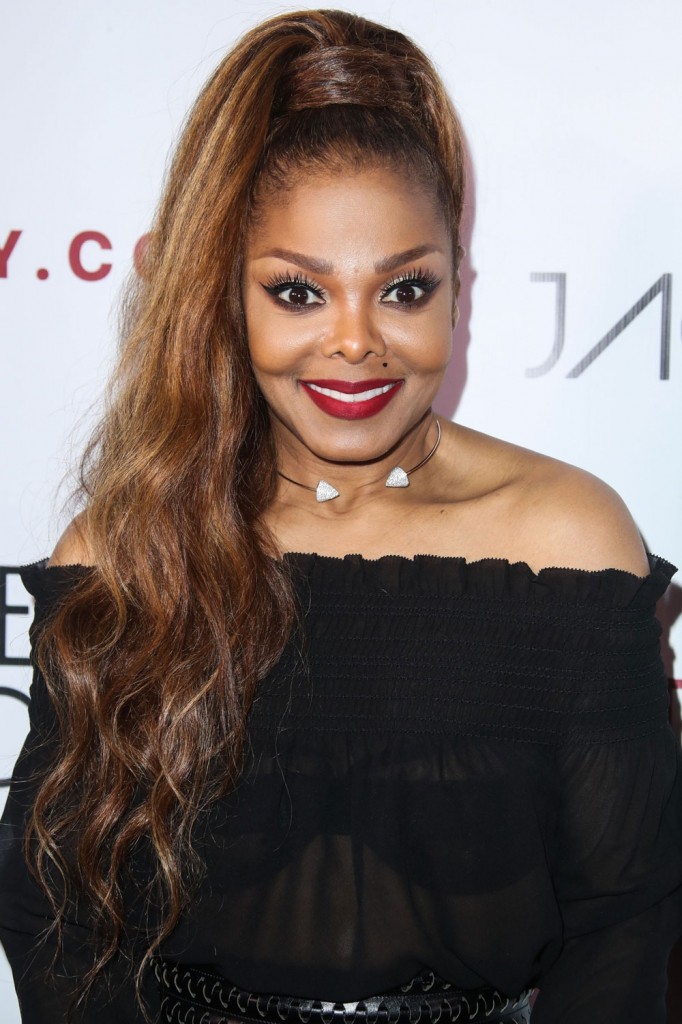 These are photos of Janet Jackson at the after party for her State of the World Tour stop in LA yesterday. (She started in October and the tour goes through mid December.) I'm so happy to see these because we don't often get photos of Janet. She looks amazing, if a bit plastic, and lost all her baby weight and probably then some to prepare for her tour. We've heard about Janet's diet and exercise schedule in the past, when she was eating five meals a day at about 250 calories per meal, and I would expect that she follows a similar diet now. That's all to say that weight loss is either 80/20 diet to exercise or 90/10 depending on who is giving the advice, so exercise is a smaller component than a lot of people think. It's still interesting to me to hear Janet's trainer saying that she doesn't do any cardio with her at all in their sessions. Here's some of what her trainer told People:
To get back into touring shape after giving birth to her first child, Janet Jackson's workouts were "focused on intensity," says her trainer Paulette Sybliss.

Sybliss says the 51-year-old singer wanted to get stage-ready after delivering son Eissa on Jan. 3.

"That was my goal. I needed to get her not just looking fit, but to be able to move, to talk and to sing," Sybliss tells PEOPLE. "She sings and dances. She does them together — she doesn't do one or the other."

Jackson started working out again eight weeks after delivering Eissa, and would train with Sybliss at least four days a week for 45 minutes to an hour.

Sybliss says she focused their workouts on weight training — not cardio.

"People are quite surprised, but we did no conventional cardio the entire time we worked out together," she says. "It was weight training."

"When you work your muscles in that way, your body is going to continue to burn calories. You may burn some calories when you step on a treadmill, but the minute you stop your body stops; you're not burning any more. So my goal was, every time she's not with me, I need her body to be working."

An added bonus of strength training: It prepared Jackson for the intensity of performing live.

"I remember her saying to me at one point, 'This feels like my dance routine, because it's intense, with quick rest, back to it, quick rest.' And that's how I structured my sessions, that's what I wanted," Sybliss says.
There's more in there about how intense the training is and how Janet dislikes doing legs. Janet must get cardio while dancing on stage as her trainer mentioned and I would guess that she's also practicing the choreography with her people. I do hard cardio for about 45 minutes to an hour every day, maybe a little less now that I'm trying to run on days when it's not freezing out, so I have a hard time relating to this. I know I neglect strength training, but I do get it in classes like Zumba Strong and kickboxing-type workouts. Anyway I enjoy hearing from celebrity personal trainers because I like getting their tips. More than anything I learn that you should do what works for you and keeps you consistently exercising. Janet is not one of those celebrities who regularly talk to magazines to give diet, fitness and beauty tips. She's barely on social media either. Now that Janet is separated and is touring it does feel like she's opening up a little more, but it's guarded and through sources instead of directly. Speaking of that, her makeup artist just told Ebony about the products he uses on Janet.
Also this is Janet's trainer! I think I'm going to lift some weights tonight.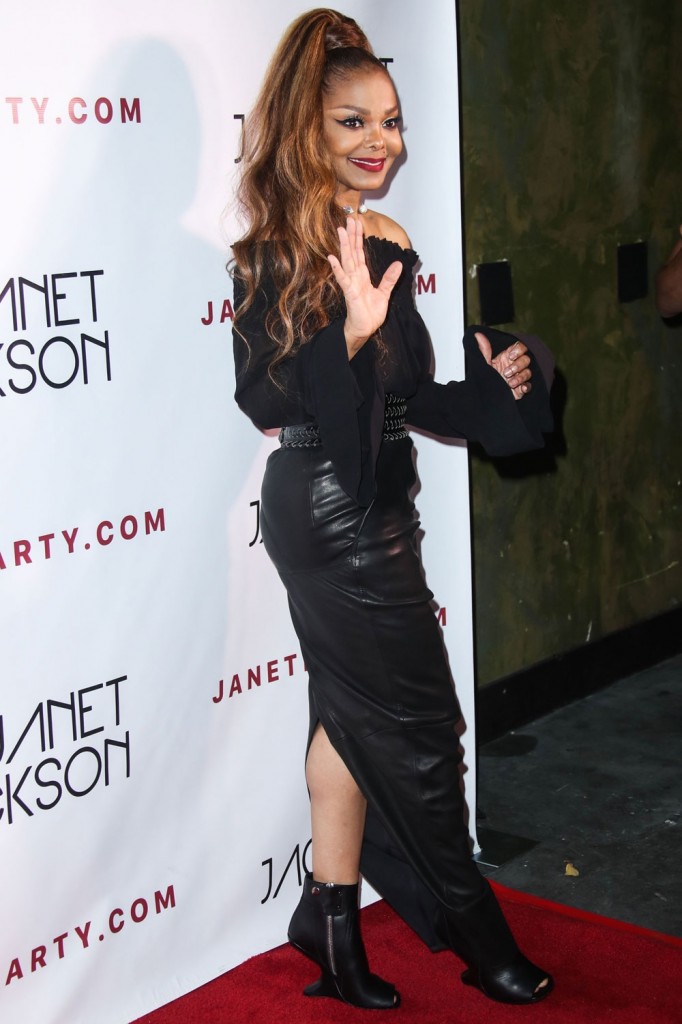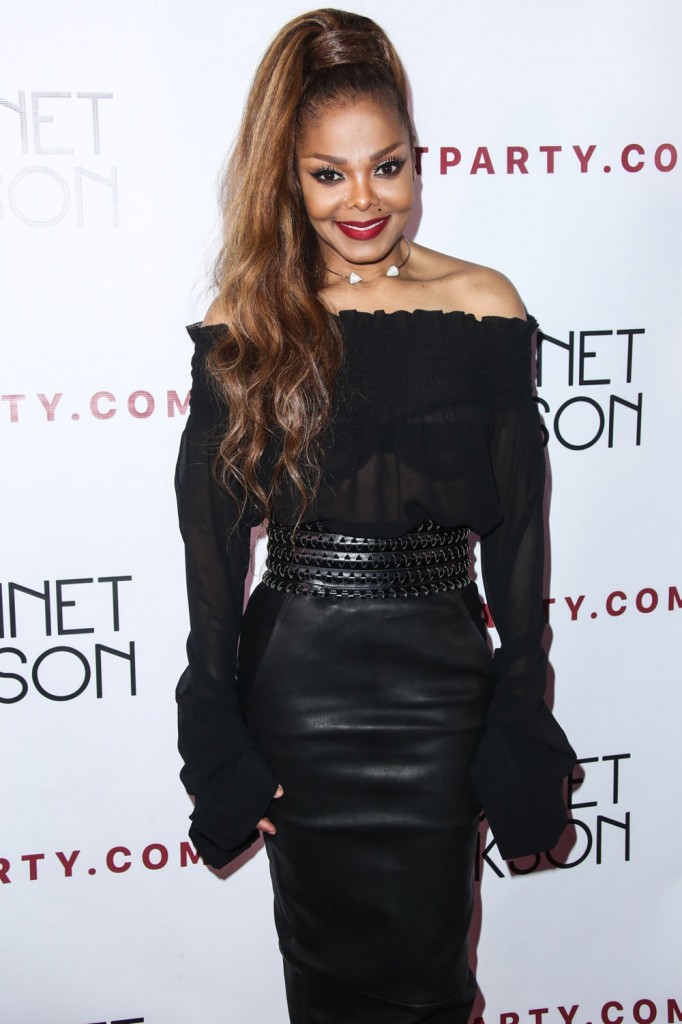 photos credit: Backgrid and Instagram