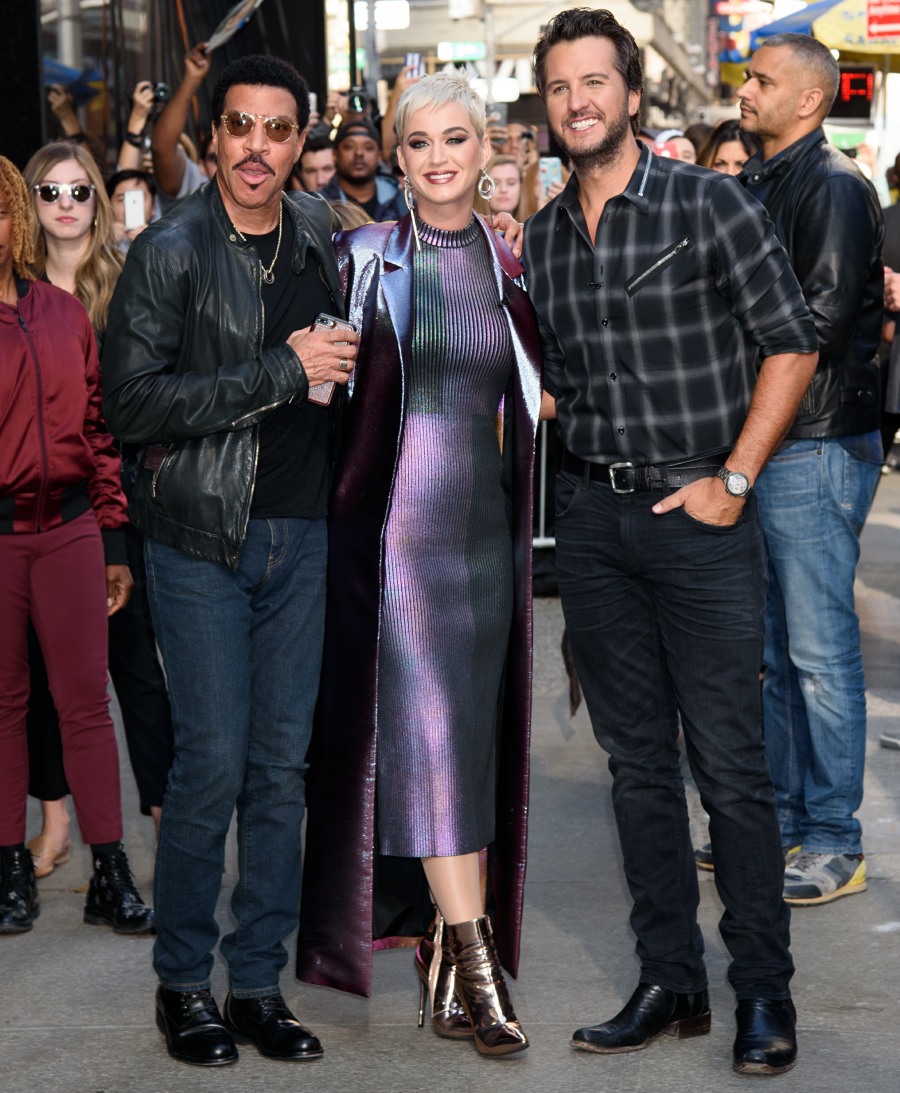 As everyone knows – but few care, I suspect – American Idol is being rebooted on a new network. The reboot will air in 2018, but the hype for the reboot has already started, big-time. The one-time hit show used to air on Fox, and now it's moved to ABC. Conceptually, the show will be the same, with the same producers and same general formula. They've brought back Ryan Seacrest too, but of course they hired all new judges. Katy Perry was the first major name to sign on – that happened earlier this year, in May.
Katy is a big deal, and she negotiated her contract with ABC like she was and is a big deal too. At the end of the day, ABC agreed to Katy's terms and they signed her up with a $25 million contract. Ever since then, there's been endless bitching from "sources" about how Katy Perry Took All The Money and Katy Perry Didn't Leave Any Money For Anybody Else and Katy Perry Is A Ballbusting Diva Because She Demands So Much Money. It's all pretty sexist, and I would imagine that those articles and headlines would not exist if a man had negotiated his worth to a major network. Eventually, ABC did hire the other judges: Luke Bryan ("the poor man's Blake Shelton") and Lionel Richie. "Sources" are still bitching about the money Katy's getting though.
Katy Perry's big $25 million payday at "American Idol" has created huge drama at ABC and at the relaunched singing competition. The "Firework" singer's deal left "pennies" for fellow judges Lionel Richie and Luke Bryan. We're told that Ryan Seacrest's hefty salary of about $15 million also cut deeply into the budget.

"ABC was originally going to spend no more than $50 million on talent. They had to expand their budget for Lionel," one TV insider told us. An ABC network source told us the decision to cough up such an obscene amount for Perry was the doing of CEO/President Ben Sherwood, who personally signed off on the talent deals.

"Ben Sherwood blew the budget on Katy without thinking how that would impact other areas of the show budget. He gambled on her because of her appeal to a younger audience and huge social-media following. But Katy is effectively taking money from the other judges, who then had to be paid way less," the source said.

Then the fireworks ignited with Bryan and Richie. "The negotiations with Luke and Lionel have been fraught and difficult because of [Katy's paycheck]. They expected similar deals to Katy, but are, in fact, getting a hell of a lot less. In the end, ABC had to cough up a second round of money to sign the other judges."

"Idol" initially offered Richie and Bryan a measly $2.5 million each to take the gig, but the offended singers demanded more, and refused to sign their deals, which postponed ABC's big talent announcement. "As of last week, their contracts were not done. Sherwood authorized ABC to cough up more money. They're both making about $7 million each now. This has become a very expensive show. If 'Idol' doesn't work, it will blow up big time in Sherwood's face. If it does work, he's a genius," the network source said.

Despite numerous sources describing the drama over the show deals, an ABC rep claimed to Page Six that it's "not true. Ben never had to get involved, and the deals were done within the original ABC talent budget for the show."
For the love of God, "sources." NONE OF THIS IS KATY'S FAULT. Katy negotiated her contract and held out for what she believed she was worth: that should be applauded, and I'm applauding her for it, because it's a rarity for women to do that. If ABC blew their load, THAT'S ON ABC. Not Katy. That's ABC's bad management, not Katy being a diva or whatever. I absolutely loathe the sexism around Katy's contract this year – it's almost as if the male-dominated media is going out of their way to "punish" a woman who makes sure she gets paid more than men. Who would have thunk.
Also: if they were looking for cost-cutting measures on the "talent," I have a very easy fix: don't give Ryan Seacrest a $15 million contract. Trained monkeys could do his job. Rando C-list actors could do his job. Seacrest is not worth $15 million.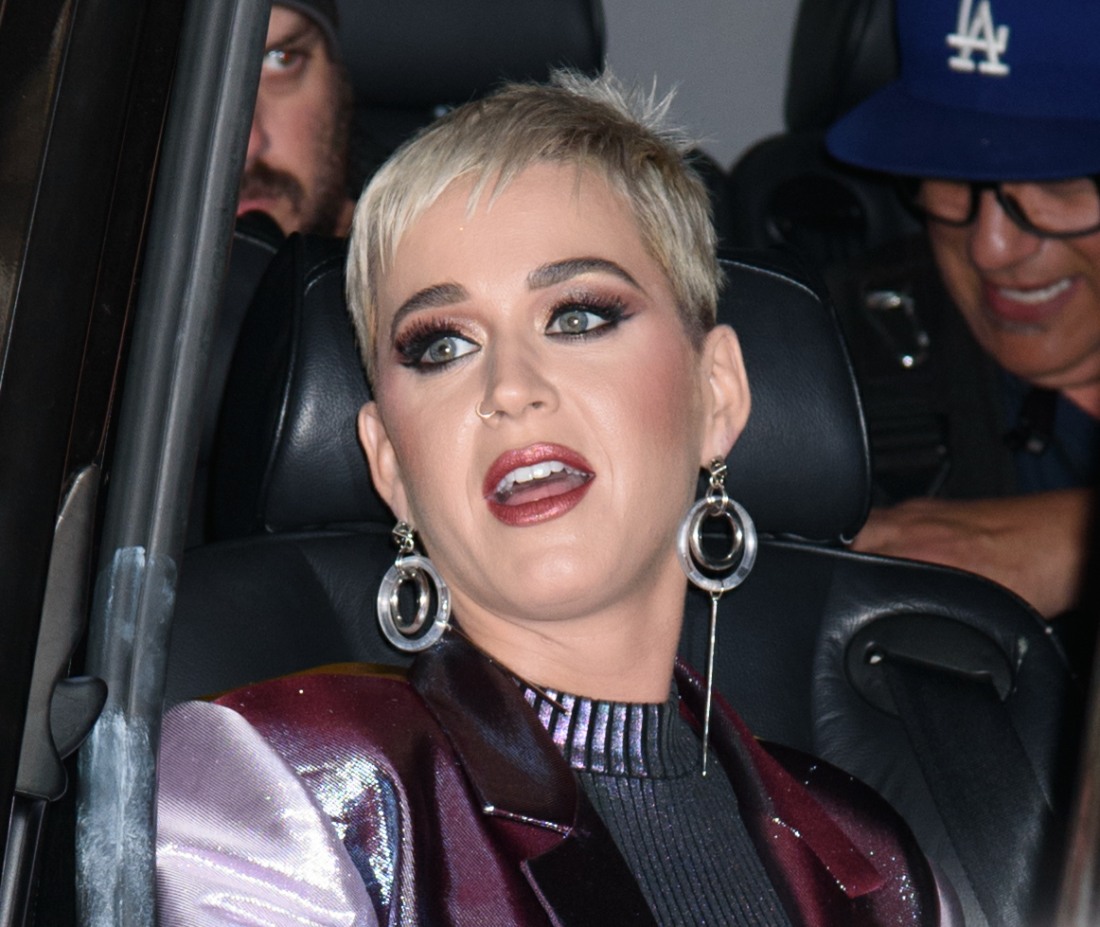 Photos courtesy of WENN.