Remember Avril Lavigne? Back in the aughts, she was all the rage, what with her pop/punk aesthetic and songs about "Complicated" relationships and "Sk8er Boi" beaux? Well, it appears the singer is gearing up for a big comeback. The 33-year-old singer, who recently received the dubious distinction of topping McAfee's annual list of celebrities who, when Googled, are most likely to affect users' computers with malware, is receding new music and showing off a new squeeze.
On Sunday, Avril was spotted leaving LA eatery The Nice Guy with music producer Jonathan Reuven Rotem. The South African-born Jonathan, who goes by J.R., has produced music for Rihanna, Maroon 5, Gwen Stefani and Usher and way back in 2006 was romantically linked with Britney Spears. JR has also been in the studio, working with Avril on her next album, her sixth. Avril posted a shot back in late August when she was making music with JR. I like the more mature, non-punky Avril, she looks nice and happy.
Avril recently celebrated birthday #33 with a BFF-packed dinner at LA's TAO restaurant. Avril rocked a black lace mini dress, which was okay, and black, knee-high boots, which are never a bad thing. Among the friends who attended the shindig was longtime buddy Ryan Cabrera, who also sent birthday wishes to his gal pal via Instagram. In a post, which Avril later retweeted, Ryan said,"Haaaappy birfday week to this badass batch @avrillavigne you r truly one of a kind & as beautiful inside as you are out!! Can't wait for u to shock the world with yur new music!! #AL6 #bestfriends."
The pair, who have been friends for over a decade, were also spotted catching some rays together on a Malibu beach. The friends were spotted hugging and taking photos. Nothing really to see here – especially because I'm all for guy/girl platonic friendships. My guy friends are among my best friends. To be honest, I really only have one female BFF.
Avril keeps her friends close, but she also maintains a healthy relationship with ex-husband Chad Kroger, with whom she was married from 2013 to 2015. Last month, she joined Chad's band, the universally despised (but someone is buying their albums, just saying) Nickelback, on stage at a gig at LA's Greek Theater, lending her vocals to their song "Rockstar." The band posted a pic to Twitter and Avril shared a clip of her performance on Instagram with the caption, "Impromptu performance of 'Rockstar' with @nickelback last night in Los Angeles. Good to be back on stage. Feeling excited, happy and grateful. #feedthemachinetour #family."
You never know who will join us for 'Rockstar' karaoke. And tonight we got super lucky with these two rockstars. It just might be you next! pic.twitter.com/OFPAM6W3Vb

— Nickelback (@Nickelback) September 9, 2017
If you can't wait for Avril's album, she contributed to a track that might tide you over for a while. On September 29, a track dropped featuring Avril and Circa Survive's lead singer Anthony Green collaborating with LA production duo Grey for a new single, called "Wings Clipped." It's actually not bad.
It really seems like Avril is excited about her new music. On August 31, she tweeted a message to fans, acknowledging their patience, and asserting "It's been a long recovery and I want to make sure that this is perfect for you guys!! You only deserve my best effort and that's what I'm going to deliver!"
— Avril Lavigne (@AvrilLavigne) September 1, 2017
I was never a big fan of Avril, but if "Wings Clipped" is indicative of her new material, I might give it a listen. And, she and JR make a cute couple, so congrats on that.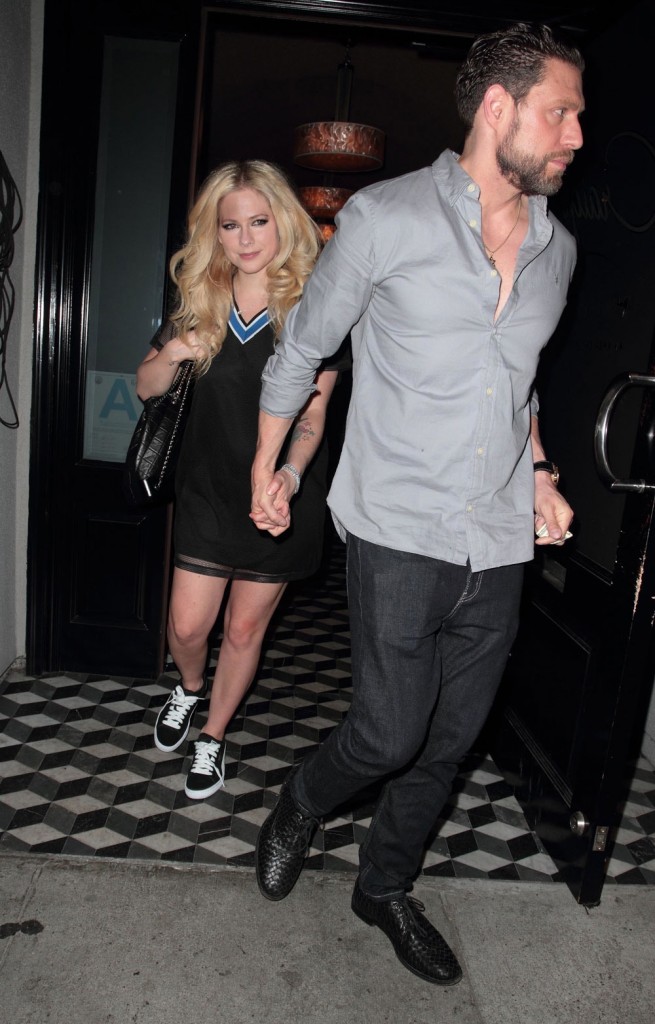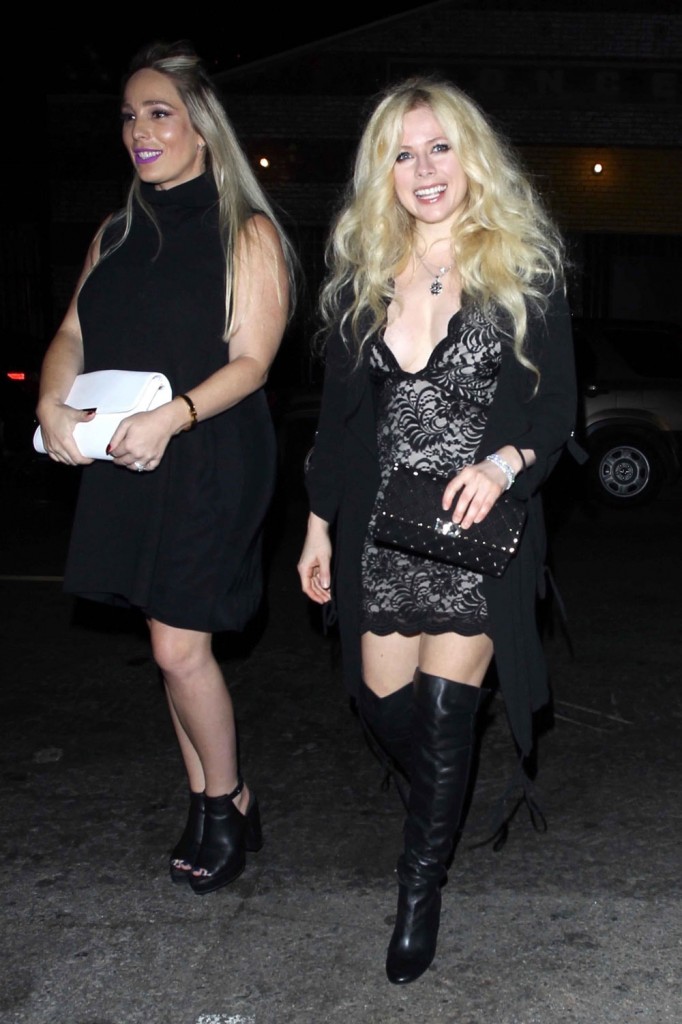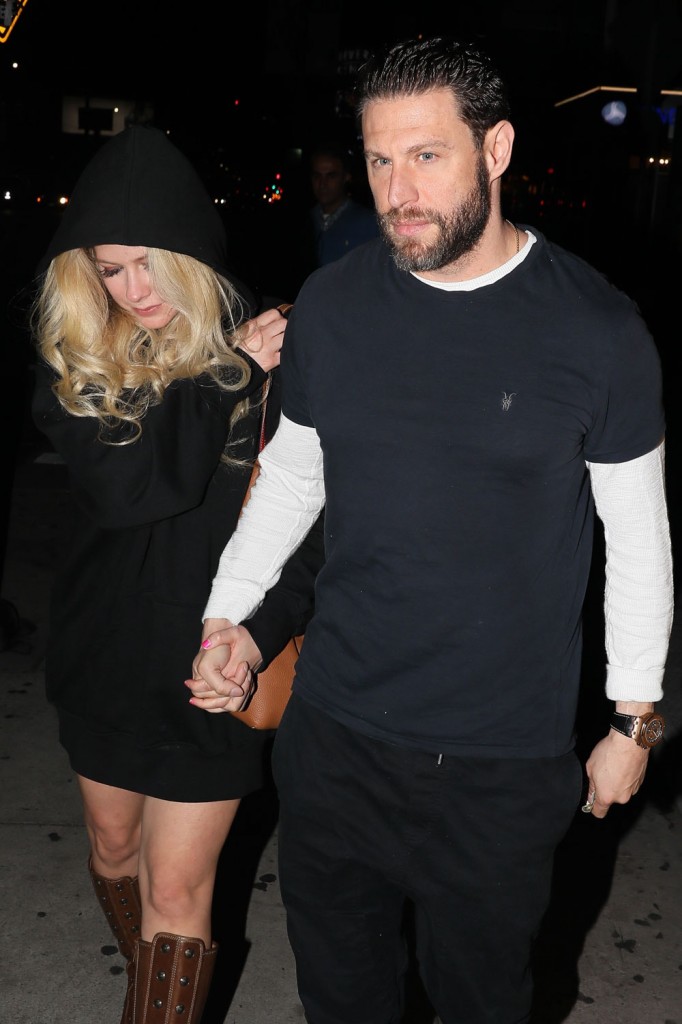 Photos: Getty IMages, Backgrid