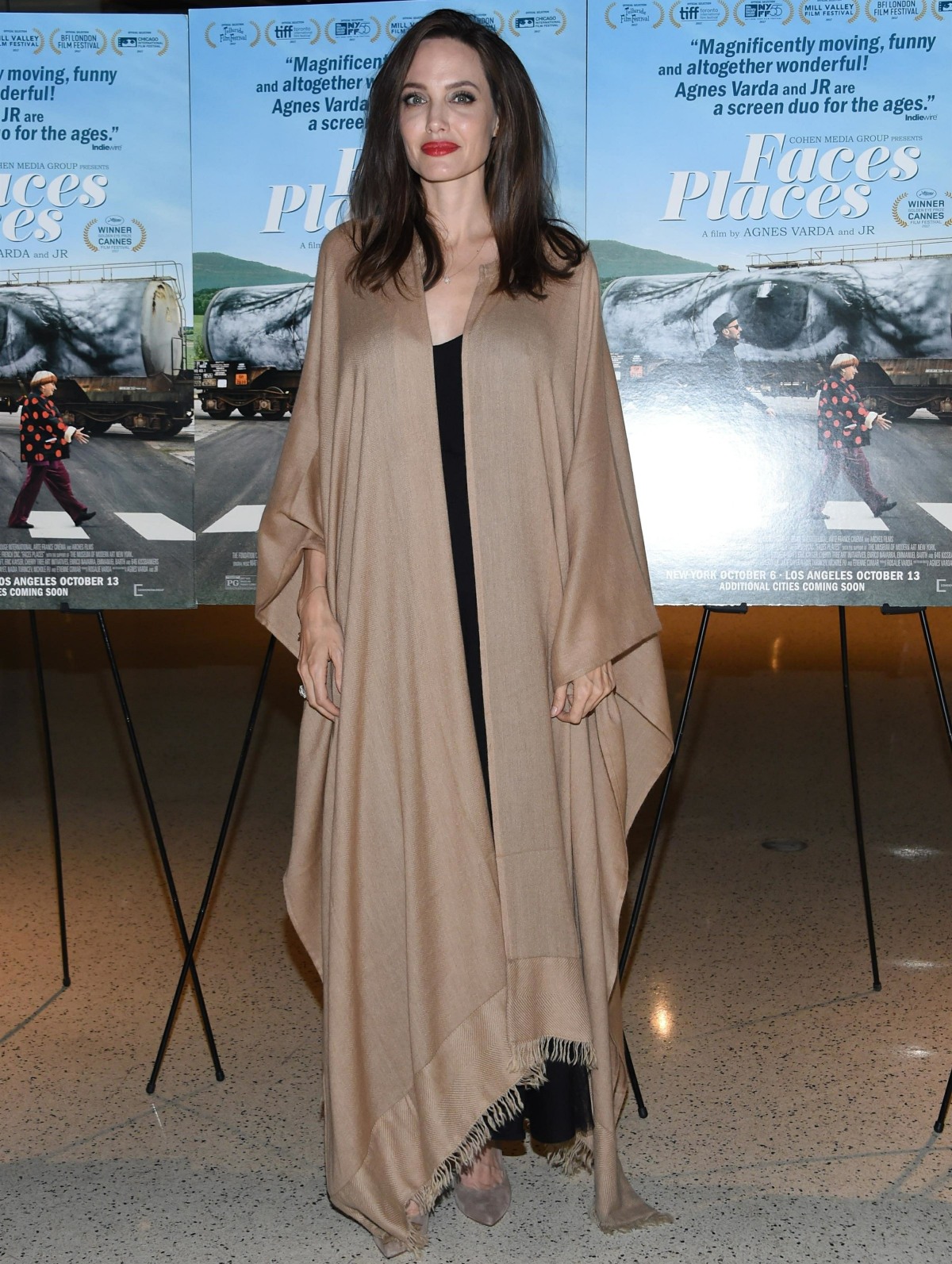 There's sack dressing, and then there's whatever the hell this is. These are photos of Angelina Jolie and Jennifer Lawrence at the premiere of Faces Places in LA. Angelina and Jennifer didn't have anything to do with the film getting made (at least, not as far as I can tell), but they must enjoy feel-good documentaries, so they came out for the premiere. Angelina's fashion choice reflects that, I guess – she's dressed like someone prepared to watch a DVD at home. She even brought her special couch-throw-blanket. My God, I know this is not the most important thing, but I'd love it if New, Single Angelina hired a new stylist. I want her to shake things up sartorially so badly. There's no reason for this!!
As for the film, it's a documentary and it won the top documentary prize at the Cannes Film Festival this year. Here's Vulture's summary:
When was the last time you saw a movie that made you want to hug a stranger, or strike up a conversation on the subway? For her latest, and perhaps last, documentary, Faces Places (a.k.a. Visages Villages), legendary 89-year-old French New Wave director Agnès Varda teamed up with 34-year-old street artist JR to drive around to villages in France with JR's signature Photobooth truck. People step inside, it prints out giant black-and-white portraits from its side, and then JR and his team paste the portraits on the sides of buildings. (JR has also done numerous projects in New York City; his Instagrams of his friendship with Varda are the cutest.)

On their adventure, they meet the sole woman living in a row of abandoned mining houses and paste her face to the front of her home. She's so overwhelmed she bursts into tears. They also take photos of the wives of dock workers and paste them, side by side, on a massive stack of shipping crates, then ask the wives to sit inside the hearts of their blown-up images, flapping their wings like birds….
It sounds very sweet. I would like to see this! I wouldn't even mind the subtitles.
Oh, and Jennifer Lawrence wore a dress from L. Wells Bridal. Is this literally a wedding dress??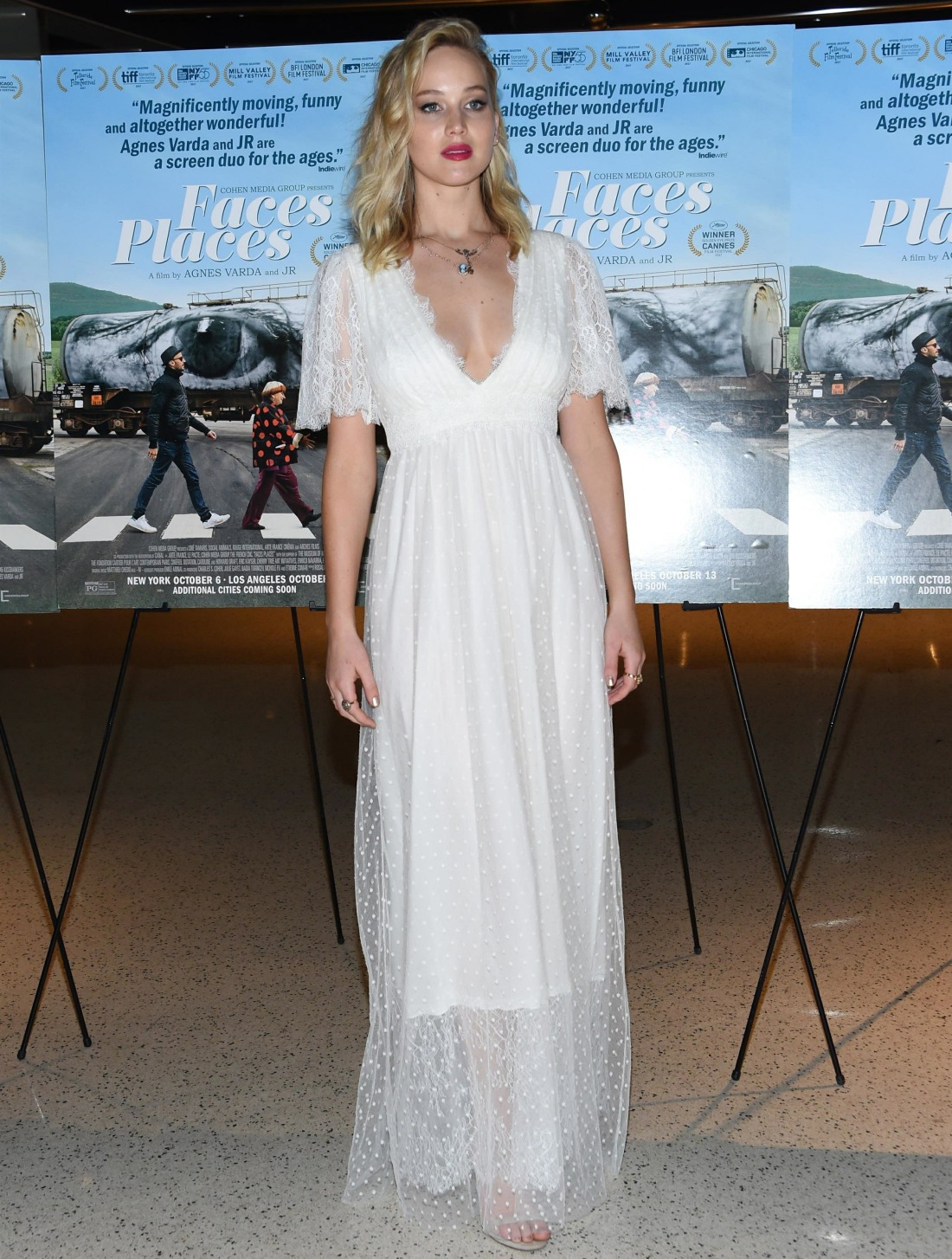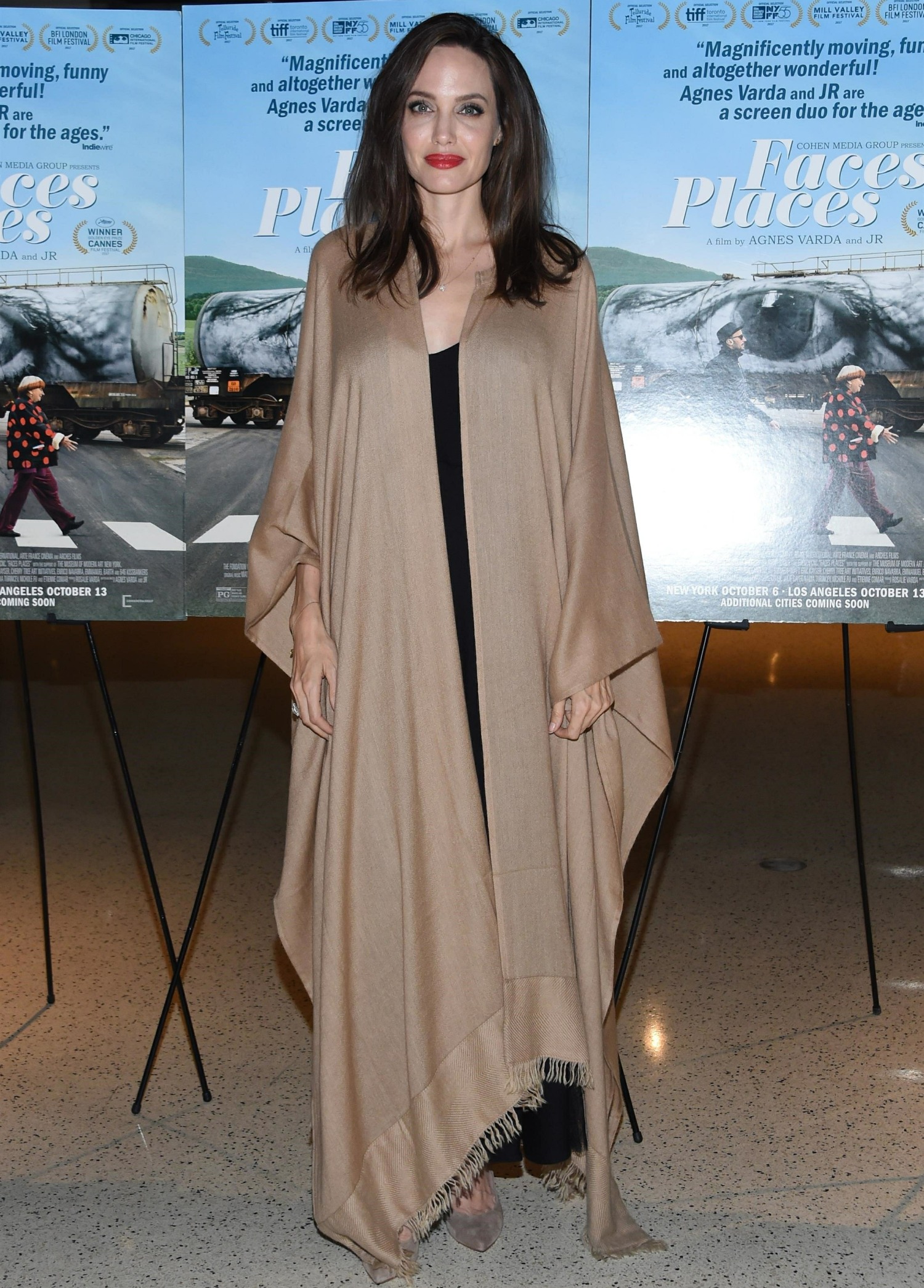 Photos courtesy of Backgrid.