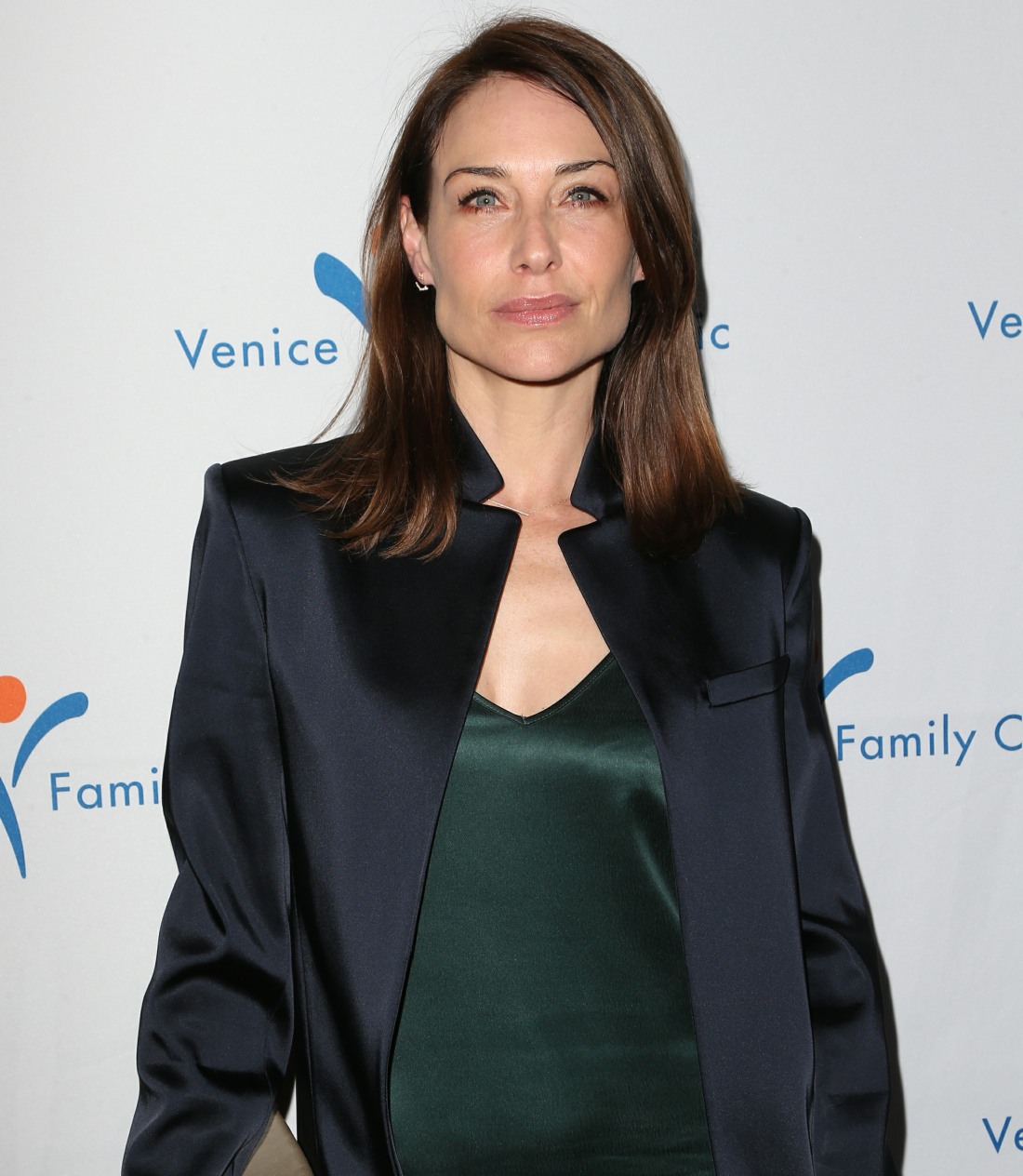 In the 1990s, Claire Forlani was a big deal. She was supposed to be the next big thing, a major actress, and so many women and girls wish they looked like her (including me, I always thought she was the most beautiful of the '90s It Girls). And then she just sort of faded away. A combination of choosing bad films and not being able to deliver on expectations? Or was it something else? That's what I keep wondering as all of these '90s actresses are coming out with their Harvey Weinstein stories. I'm having a series of realizations of, "Oh, Harvey Weinstein probably had a hand in derailing her career." It all makes sense now, doesn't it? Claire Forlani spoke to The Hollywood Reporter about her vague experiences with Weinstein and how she feels guilty for not agreeing to be interviewed by Ronan Farrow:
She was approached by Ronan Farrow: "[Farrow] didn't mention that it was about Harvey but when I received the email I instinctively knew it was going to be. I told some close men around me and they all advised me not to speak. I had already told Ronan I would speak with him but from the advice around me, interestingly the male advice around me, I didn't make the call. Today I sit here feeling some shame, like I'm not a woman supporting other women. I just read Mira Sorvino's article in Time and she writes of how scared she was to speak out and participate. I take little solace in that.

She escaped Weinstein five times: "You see, nothing happened to me with Harvey — by that I mean, I escaped 5 times. I had two Peninsula Hotel meetings in the evening with Harvey and all I remember was I ducked, dived and ultimately got out of there without getting slobbered over, well just a bit. Yes, massage was suggested. The three dinners with Harvey I don't really remember the time period, I was 25. I remember him telling me all the actresses who had slept with him and what he had done for them. I wasn't drinking the cool aid [sic], I knew Harvey was a master manipulator. He also announced to me at the last dinner I had with him at Dominic's that his pilot knew to be on standby because he could never get me to sleep with him, to which I did what I always did, make light of the situation, a joke here or there and moved on."

She grew up with so many of those experiences: "You see, I always thought I was a pro at handling these guys, I'd had a fair amount of experience. Sometimes I got angry, really angry. I wondered why I had Prey stamped on my forehead but this I kept to myself. This sort of thing was something my generation dealt with, all the time. For me it started at age 14, my parents had two male friends who I trusted and adored and they were deeply inappropriate. It happened all the time when I modeled and it happened all through my twenties in the film business. For us it was something you weren't supposed to make a big deal out of; it was sadly our normal."

She thinks the women who came forward are so brave: "I remember when Thandie Newton spoke out about a director that I had also had a disgusting experience with and I felt scared even reading what she said publicly about him, thinking, 'Damn, she's gonna get crucified for that.' Yet I was in awe for her bravery and balls, she was a female crusader, modern suffragette and I loved her for it. But I also knew I didn't have those balls, too scared of the repercussions. This was because when you did react or tell a man to shove it, there were always repercussions. I was punished when I was brave. So I learned to let it go and carry on.

She's hopeful for the future: "I am feeling very moved that these brave women who came forward are creating alchemy of all bad, brutal ugliness. That maybe now a safe and respectful work environment for the generation coming up will happen. I feel excited, I really do, that this could be a thing of the past, that these men will now not feel they have carte blanche to intimidate, sexualize, bully and ultimately hurt women or girls. I'm not naïve enough to believe it can be eradicated but it can be a different time and that after all this pain, suffering and fear, it can be a new time in this business. I am proud of my community. I love what I do. There are so many beautiful people in this business. So may the bad seeds please leave the stage?"
I feel so sorry for her, even as she's taking pains to gloss over what really happened to her. "I escaped five times… I had two Peninsula Hotel meetings in the evening with Harvey and all I remember was I ducked, dived and ultimately got out of there without getting slobbered over, well just a bit. Yes, massage was suggested." The "well just a bit" made me shudder. She's a small woman too, and the thought of her trying to physically dodge this fat, mountainous predator makes me sick to my stomach. She can't even bring herself to call it what it was – harassment, abuse, assault. She thinks she's lucky that nothing worse happened.
She says she was 25 years old – this incidents would have been circa 1997. Those seemed like his prime predator years, when he was really going after some high profile actresses (Gwyneth, Angelina, Mira Sorvino).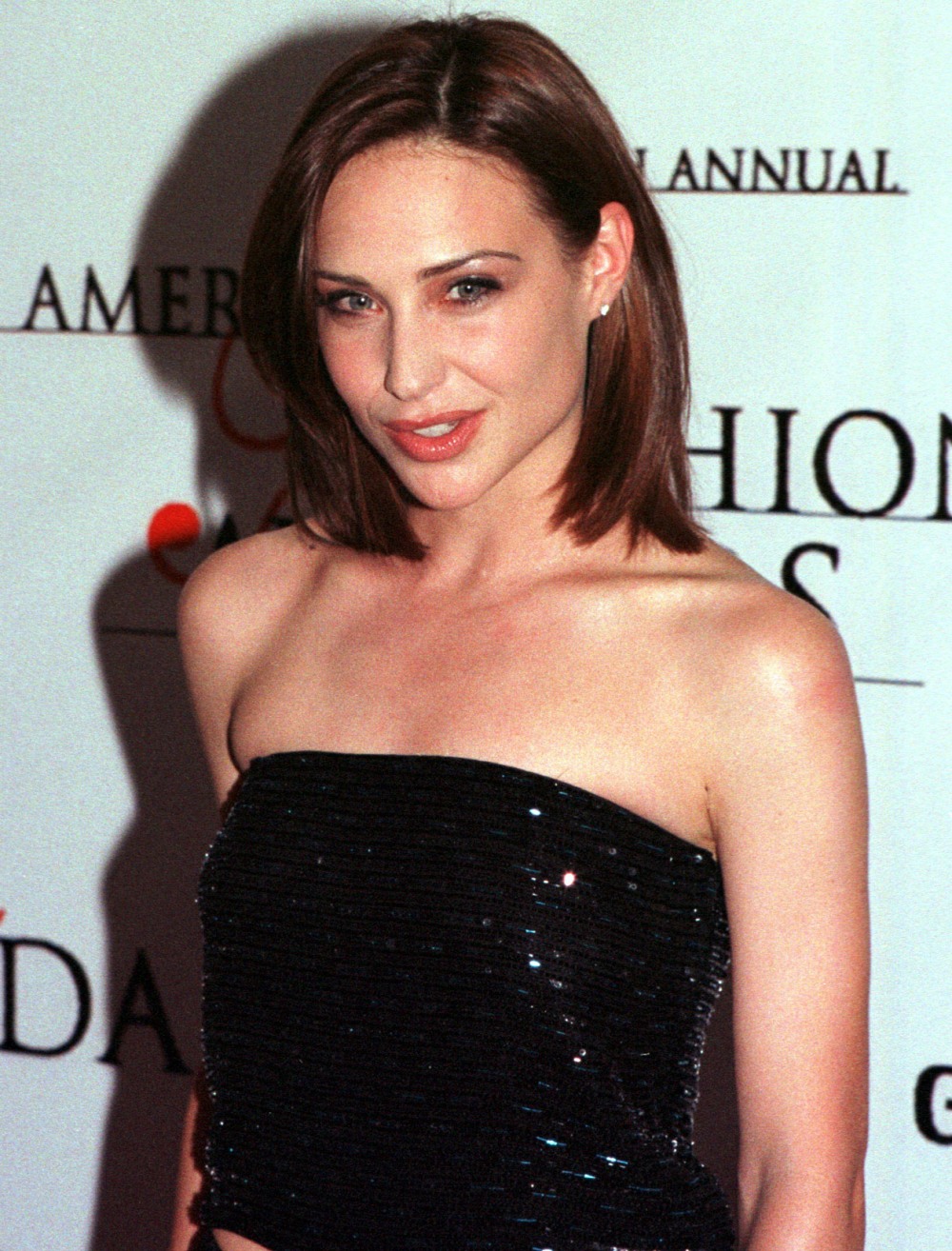 Photos courtesy of WENN.