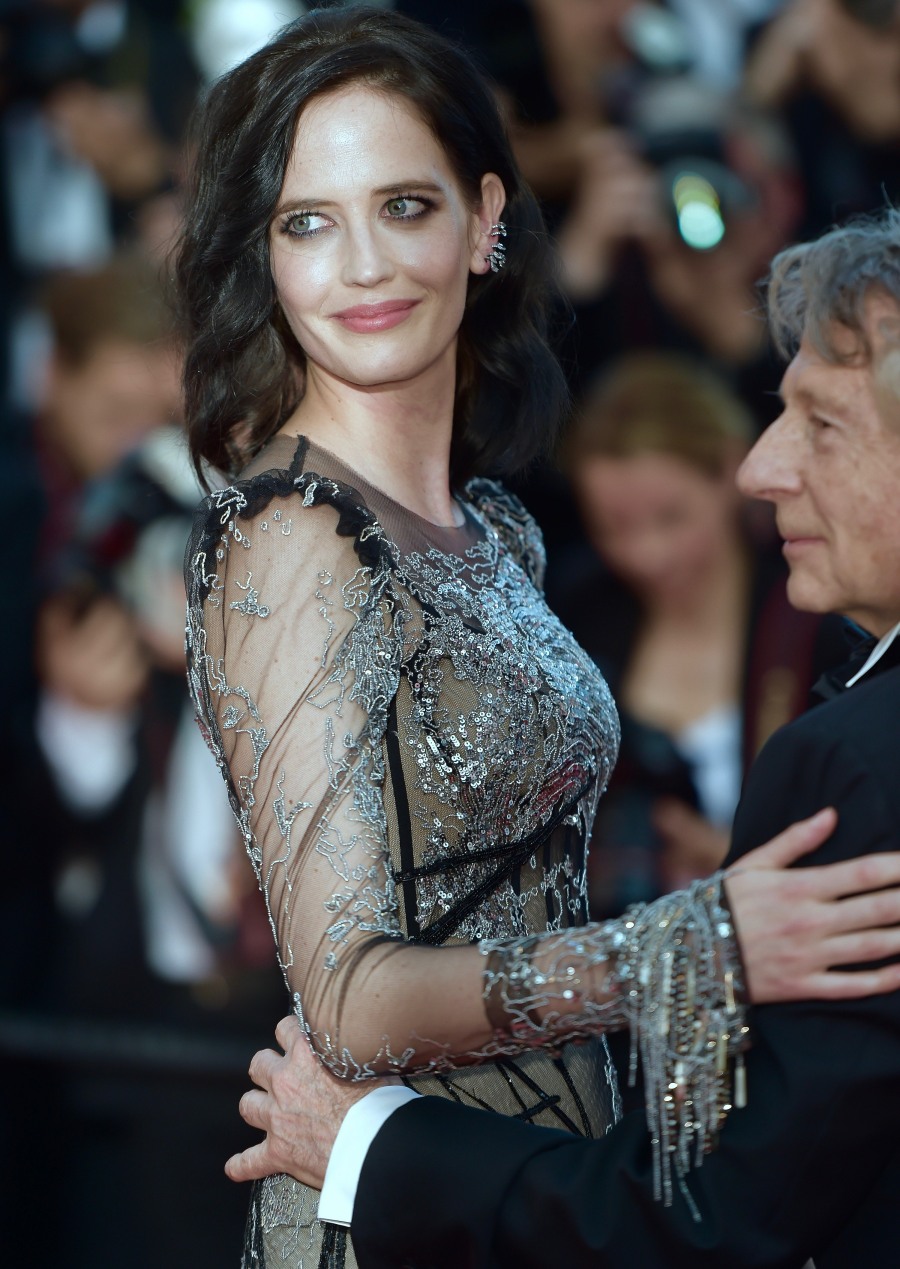 I didn't choose these photos of Eva Green specifically because they feature Roman Polanski. That was just a terrible accident. These photos are from this year's Cannes premiere of Roman Polanski's Based On a True Story, starring Eva and Emmanuelle Seigner, and these pics were literally the most recent photos we have of Eva. So, just take it at face value. Eva has no problem working with Roman Polanski. But she did have an issue working with Harvey Weinstein. The side-by-side isn't even worth it, and let me be clear: the fact that Eva worked with Roman Polanski has nothing to do with the veracity of her claims about Harvey Weinstein. She can be the victim of Weinstein's sustained sexual harassment, AND she can be an a–hole for working with Polanski.
First, Eva's mother Marlene Jobert (a French actress) said in a radio interview that Weinstein sexually harassed Eva for two years:
The mother of actress Eva Green says the James Bond actress was targeted by Harvey Weinstein. On Friday, Green's mother, French actress Marlene Jobert, told Europe 1 radio that her daughter was also "sexually harassed" by the movie mogul for two years.

"My daughter Eva was the victim of this horrible man …" the 76-year old star said, adding she was speaking on her daughter's behalf. "At the time, I was truly horrified, so scandalized that I wanted to do something but my daughter said 'Absolutely Not! You do not know the evil he is capable of.' "

While her daughter has resisted speaking out personally since allegations concerning Weinstein have arisen, Jobert said she was motivated to "add another testimony because it isn't possible that this guy goes unpunished. This odious character must be prosecuted."

Green, star of Penny Dreadful, was targeted by Weinstein during 2010-11, Jobert said. To escape confrontation, Green tried not to reply. "She was intimidated, this guy had so much power, power over all cinema! He must have put obstacles in her way because he was so vexed? It was difficult, took time to recover, she prefers to forget and not talk about it today."

Speaking to the news radio station, she described Weinstein "as tenacious, he insisted for several months, every time he was in Paris, he called." Jobert stressed that Weinstein's approach was "a professional rendezvous" with the offer of a starring role. "Under the pretext of a professional appointment, he'd given her a script with a beautiful key role it. And as his office was also in his hotel suite, they'd go up and then … He promised her, like the others that he'd favorize their careers in exchange for sexual favors."

"Eva managed to escape him but he threatened to destroy her professionally," her mother explained. "Because if the 'BIG PIG' had been outed by a victim, for revenge he would forbid [directors] to select them. That's a brutal reaction to take on a young actress because it was putting themselves in danger of being scratched off casting lists."
After her mom outed her – and I really hope Eva gave her mom permission to speak on her behalf – Eva ended up confirming her mom's story with a statement of her own:
"I wish to address comments made by my mother in a recent interview regarding Harvey Weinstein. I met him for a business meeting in Paris at which he behaved inappropriately and I had to push him off. I got away without it going further, but the experience left me shocked and disgusted. I have not discussed this before because I wanted to maintain my privacy, but I understand it is important to do so as I hear about other women's experiences. Women are often condemned when they speak out and their personal reputations tarnished by association. I salute the great bravery of the women who have come forward. We should recognise that this sort of behaviour exists everywhere and is not unique to the entertainment industry. The exploitation of power is ubiquitous. This behavior is unacceptable and needs to be eliminated."

"He behaved inappropriately and I had to push him off." That's assault. When he's on top of you or ON you to the point where you have to "push him off," that's assault. And I have no doubt that Eva's mom was telling more of the story than Eva would, that Weinstein was calling Eva and harassing her whenever he was in Paris. It would not surprise me in the least. Ugh, these stories are so awful.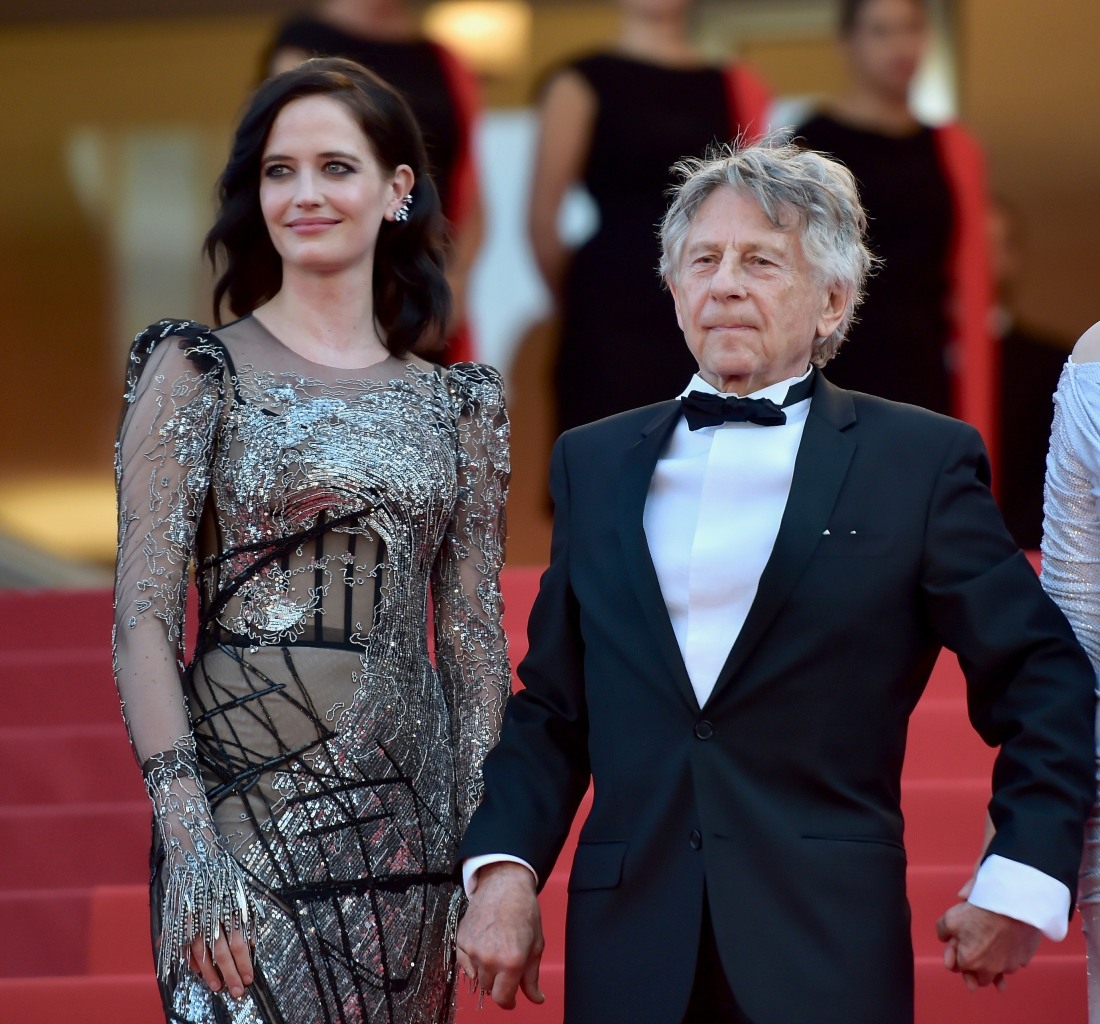 Photos courtesy of WENN.