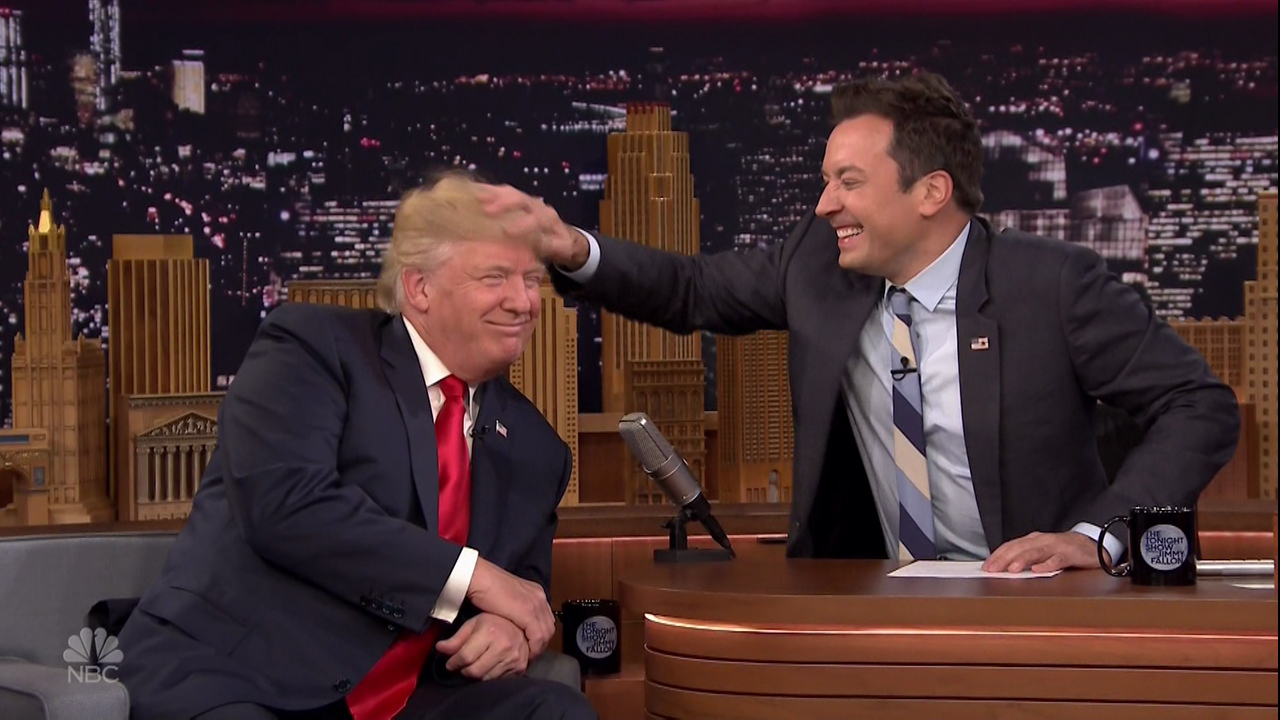 Some days, I really do wonder what it's like to BE a white guy. What is it like to have your every mediocrity be "good enough"? What is it like to get to choose what issues you want to be involved with, rather than the issues you have to be involved with because of how you were born or what family you have? What is it like to catered to politically, financially and culturally? And what is it like to be told over and over that you are the one who should have a grudge against society, because now you only have 99% of the power instead of 100%? I don't know. It's mind-boggling.
So, yes, it's mind-boggling that Jimmy Fallon thought it was in his best interest, in the current world in which we live, in the current political atmosphere, to come out and say that he doesn't "really even care that much about politics." Fallon spoke to the Today Show in a pre-taped interview, and Fallon was asked why the Tonight Show hasn't done more political humor, or used the platform to speak out in any way, shape or form.
When asked if Fallon ever feels pressure to take on Trump like Jimmy Kimmel and Stephen Colbert do night after night, Fallon offers three reasons why his show, compared to others, isn't one to take swipes at POTUS.

First of all, Fallon isn't really a political comedian to begin with. "It's just not what I do. I think it'd be weird for me to start doing it now," he muses. "I don't really even care that much about politics. I gotta be honest. I love pop culture more than I love politics. I'm just not that brain."

Second of all, Colbert, Kimmel and the rest of late night have already kind of, sort of, cornered the market on Trump jokes. "I think the other guys are doing it very well. Colbert's doing great. That's what he's good at. He's great. He's always into political comedy," Fallon, whose rating have continued to dip throughout the fall, explains. "When it's organic, I'll dip into it as well. But I've always made jokes about the President."

Finally, given this year's non-stop flood of natural and man-made catastrophes, it's not been easy to milk jokes from disaster, especially a joke Jimmy Fallon can deliver with conviction on The Tonight Show. "A lot of stuff is hard to even make a joke about," he observes. "It's just too serious."
I actually understand – a little bit – the idea of "we're here to make people laugh, it doesn't have to be so serious." The thing is though, Fallon comes across like he's content to be consciously oblivious, that he's making the choice to play the violin as the Titanic goes down. No one is really asking Fallon to suddenly turn into Seth Meyers or Stephen Colbert or John Oliver – that kind of thing would fall flat, for real, because that isn't Fallon's style and no one expects it of him. But it's not an all or nothing proposition, it's not like "Be John Oliver or GTFO." Fallon could start organically, which is how Jimmy Kimmel started getting more political, because of Kimmel's come-to-Jesus realizations about healthcare. But that's the problem, isn't it? Jimmy Fallon is a white guy who has the white male privilege to live in Trump's America, so he's not being affected by the daily monstrosities.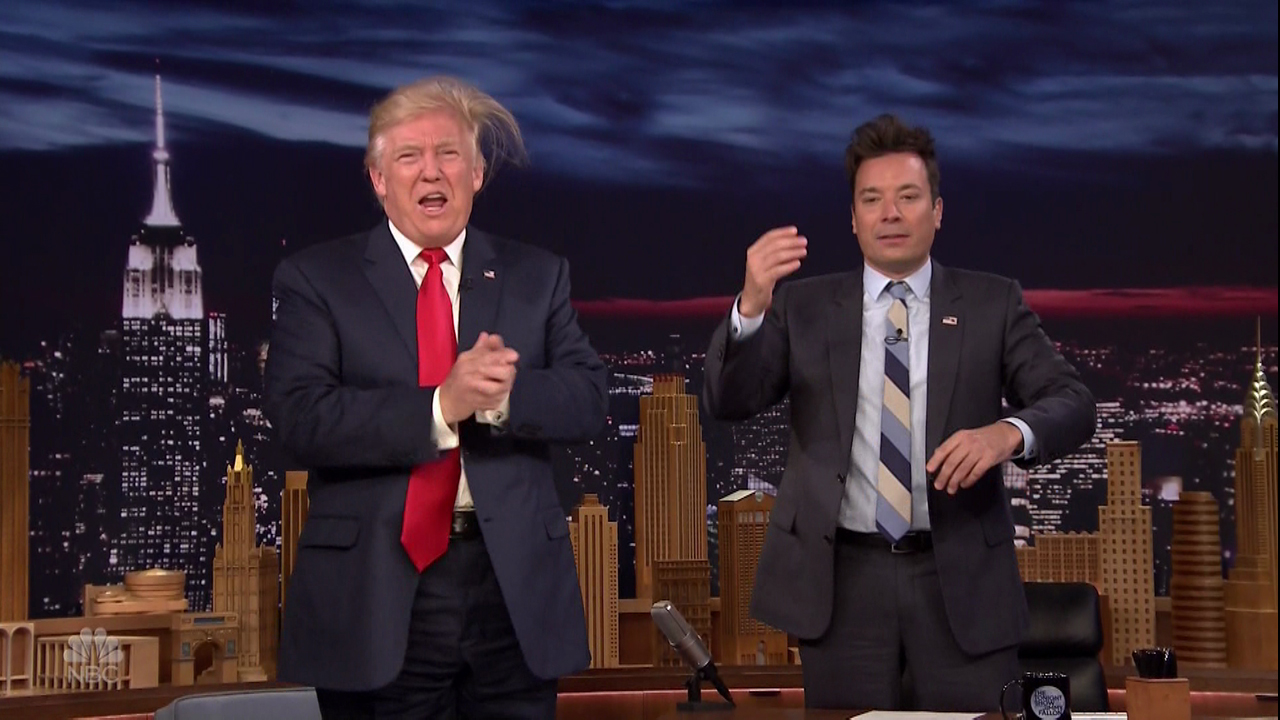 Photos courtesy of WENN, NBC.