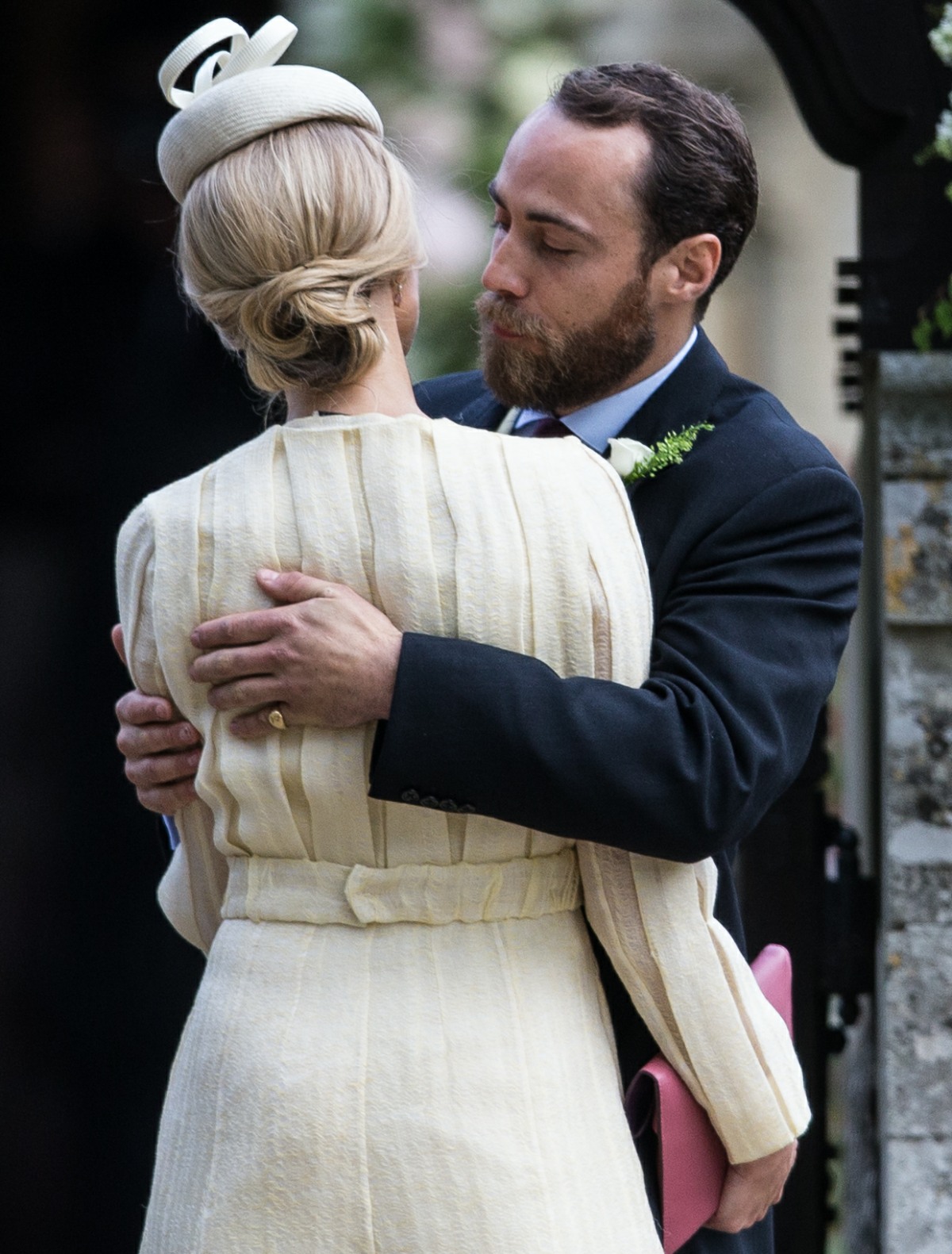 The photos of James Middleton and Donna Air interacting at Pippa Middleton's summer wedding are still one of my favorite "things" of the year. Donna Air and James Middleton were together for years… off and on. Like, I think Donna and James "broke up" several times, hoping that there would be interest in those stories, and hoping there would be interest from other people. There was little interest, so they always got back together. It seemed like a drudgery on Donna Air's part especially, as the wedding photos reflect. Just five months ago, Donna was already over it and she didn't even want to be touched by him. So is it any surprise that Donna and James are totally over now?
The Duchess of Cambridge has enjoyed over six years of wedded bliss and Pippa Middleton tied the knot with hedge fund manager James Matthews earlier this year. Sadly, their younger brother, James, is struggling to find lasting love. I hear the 30-year-old marshmallow maker has split up with his long-term girlfriend, the television personality Donna Air. Poignantly, their last public appearance together was at Pippa's wedding in May.

'They broke up some time ago,' claims a friend. 'They managed to keep it quiet.' Middleton began courting Donna more than four years ago, but it was always an unlikely relationship. Eight years his senior, Donna has a 14-year-old daughter, Freya, with her ex-boyfriend, the casino and wildlife park heir Damian Aspinall. The daughter of a bus mechanic and a BT receptionist, Donna was educated at state schools in Newcastle upon Tyne. She became a television star at the age of ten when she was cast in the children's programme Byker Grove. Middleton enjoyed a privileged upbringing, being educated at £36,525-a-year Marlborough College before dropping out of Edinburgh University. He then launched a cake business with the help of an £11,000 loan from his 'black sheep' uncle Gary Goldsmith.

This is not the first time the couple have split up. Last year, they took a four-month 'relationship sabbatical', prompting Donna to go to a £1,000-a-week Alpine clinic, have vitamin infusions and try aerial yoga. Telling a magazine she was 'desperate to get away from it all', Donna said she had been 'diagnosed with stress' at the Viva Mayr clinic in Austria after the break-up. Friends say they came back to their romance feeling it was the real thing, with marriage and babies on the cards. 'I love Donna very much,' Middleton declared. 'Marriage is absolutely not something I'm scared of. She makes me very happy. I want children.'

Yesterday, he declined to comment but a close friend told me: 'James hopes the split will not be permanent.' Donna could not be reached for her response.
I'm admittedly pretty harsh on the "lesser Middletons," so I always believed that Donna was more of a placeholder girlfriend that Carole arranged for her son until Carole could find someone more "suitable." Meaning that Carole wants the same thing for all of her children: she wants them to marry well, someone either titled and/or terribly moderately wealthy. Donna is self-made and she earns her money through C-list celebrity stuff for the most part, so Donna was never going to be James' Forever Girl. That being said, I think Carole is going to have a tough time finding someone titled or rich to marry James. He's an idiot and he's losing money hand over fist. Poor Marshmallow Jim. No business skills, no girlfriend, no hope.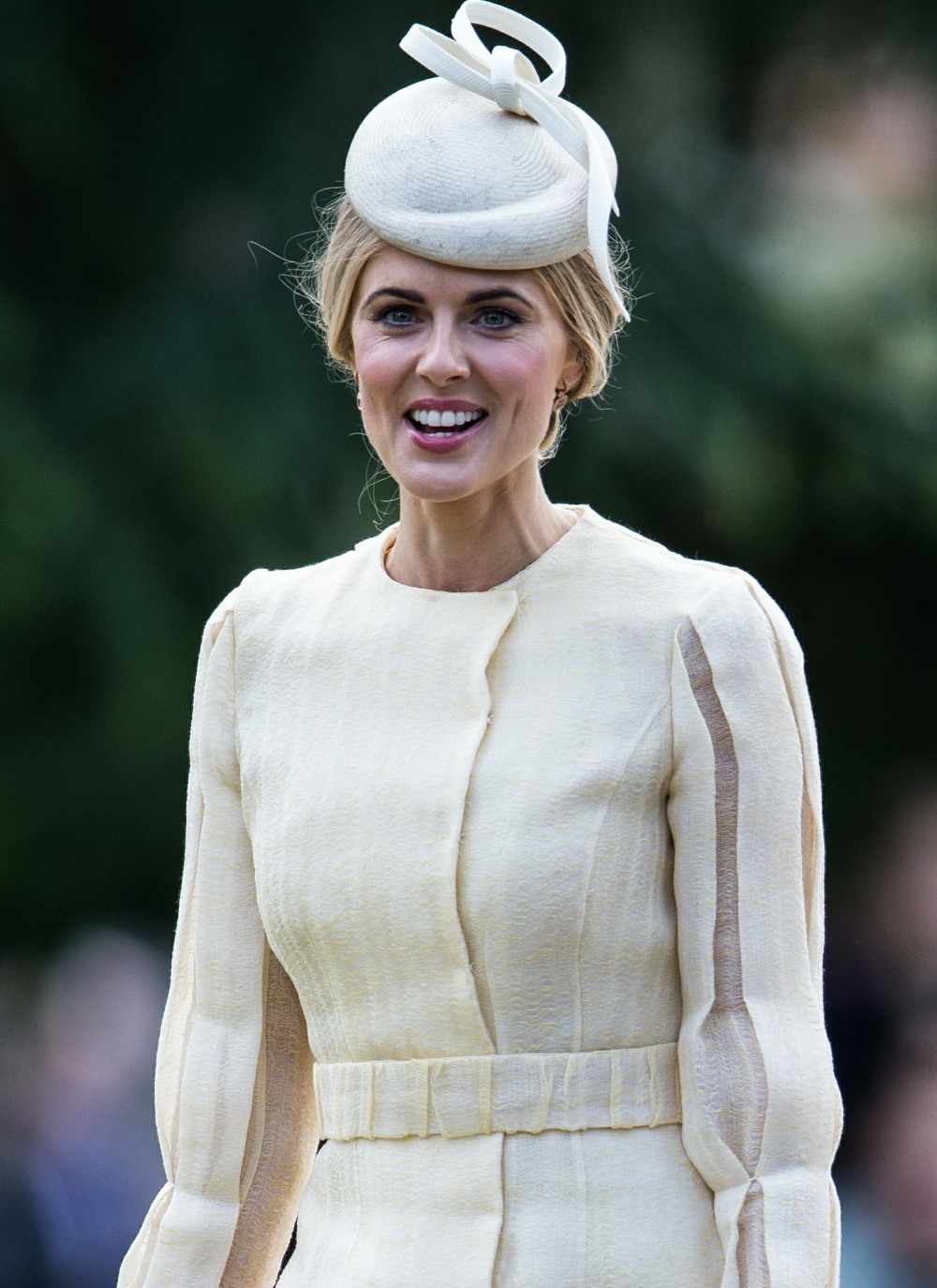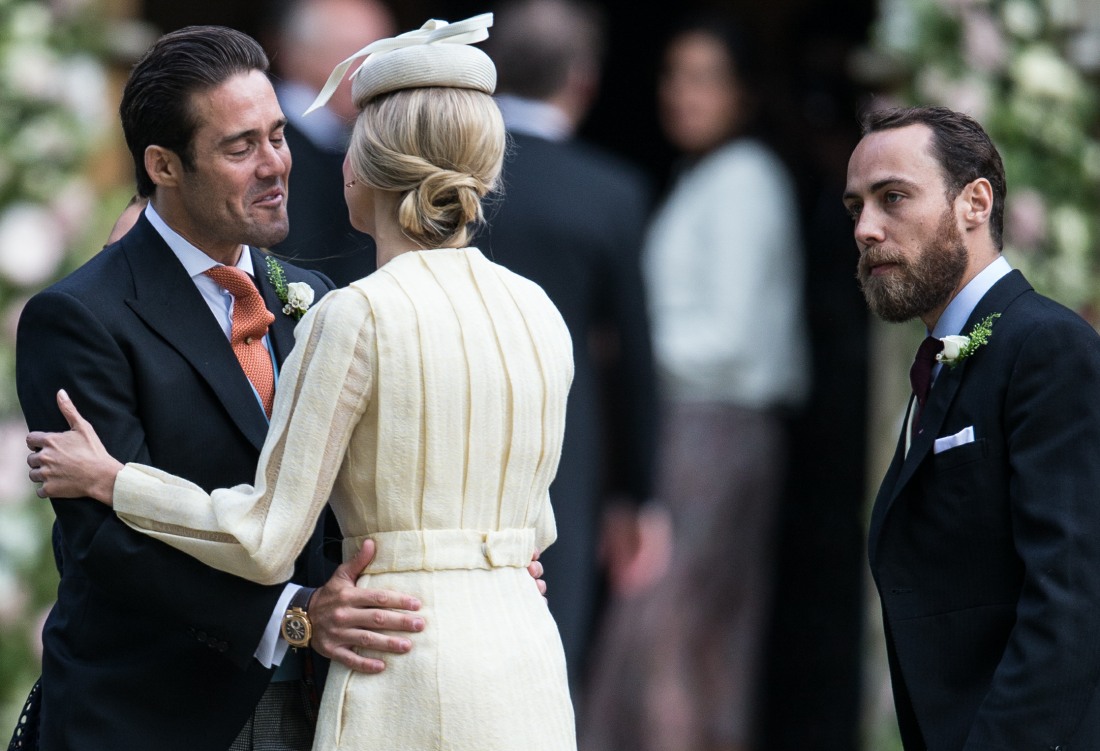 Photos courtesy of WENN.