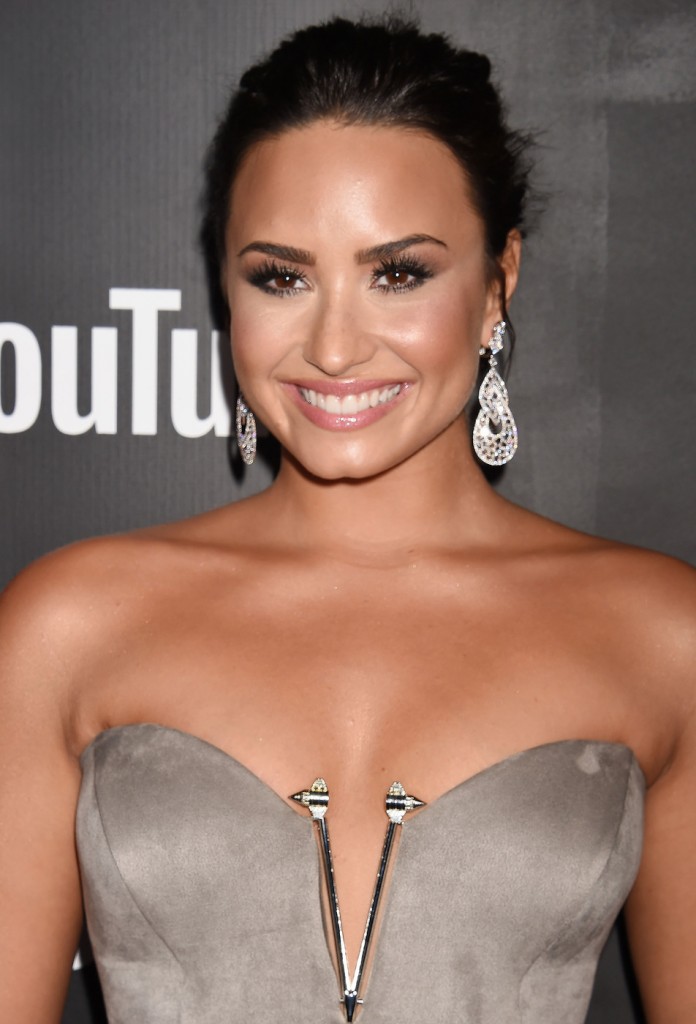 As I often mention, I alternately admire and am annoyed by Demi Lovato. She puts out solid pop hits, she has amazing pipes (have you heard her doing "Hallelujah" at the One Voice concert?) and she's open and honest about her personal struggles. She can be repetitive, but she's a champion for mental health, eating disorders and addiction issues and she wants to get the message to young people. Demi achieved sobriety five years ago and that's part of her personal narrative. She has a new documentary out on YouTube today called Demi Lovato: Simply Complicated. You can see the trailer below. The big story about Demi which is featured in the trailer is an incident where she punched a backup dancer in the face on a private plane in 2010 while on tour with the Jonas Brothers. She went to rehab after that but it took another year or so for her to achieve permanent sobriety. That act of violence by Demi was a catalyst for her to change and she probably sees it as the moment when she woke up to the extent of her addictions and bad behavior. It still rubbed me the wrong way she she said, on the red carpet for her film, that she doesn't regret hitting that other young woman because "everything happens for a reason." It didn't just "happen," you did it! Here's what Demi told Access Hollywood and you can see the video of this interview on their site.
Why did you decide to open up so much?
My fans know so much about me but I wanted them to see who I am today. I'm a different person today and I wanted them to see that.

I know you talk about this incident on a plane with one of your dancers, a punch happening. I wanted to commend you for taking responsibility for that. How hard was it to talk about it and to accept responsibility?
It's hard to take responsibility for actions that you kind of not regret, everything happens for a reason so I don't regret it, but it's hard you know. I don't recommend anyone doing it. Everything I've been through has shaped me into the person that I am today. It's unfortunate that that happened but I always take full responsibility for it.
[From video on Access Hollywood]
I dislike it when celebrities characterize their own bad behavior as something that "happened" or something they went through when another person was affected by their actions. It makes sense that Demi would see that moment as the time when she realized she needed to change and started that process. However she can recognize that and still regret hurting someone. I'm disappointed in the way she frames this. That's mom speak for "Do better next time." We do see that she's changed, but she should know better. So many people think of life this way though, that it happened, that their behavior is something they went through, that there's nothing they can do about it now except be a better person. I guess that can help people move on, I just don't have a problem saying that I regret things I've done.
Oh and Demi recently wished Joe Jonas well on his engagement to Sophie Turner. She made a comment on their Instagram post announcing the engagement that she was "Sooooo happy for the both of you!" and also wrote congrats in all caps. Demi had just broken up with Joe when she had that incident on the plane. In a 2011 interview she denied that her issue that day on the plane was with Joe though and said "I wouldn't credit my meltdown to a guy. There was so much other stuff in my life." She's overcome a lot that's for sure.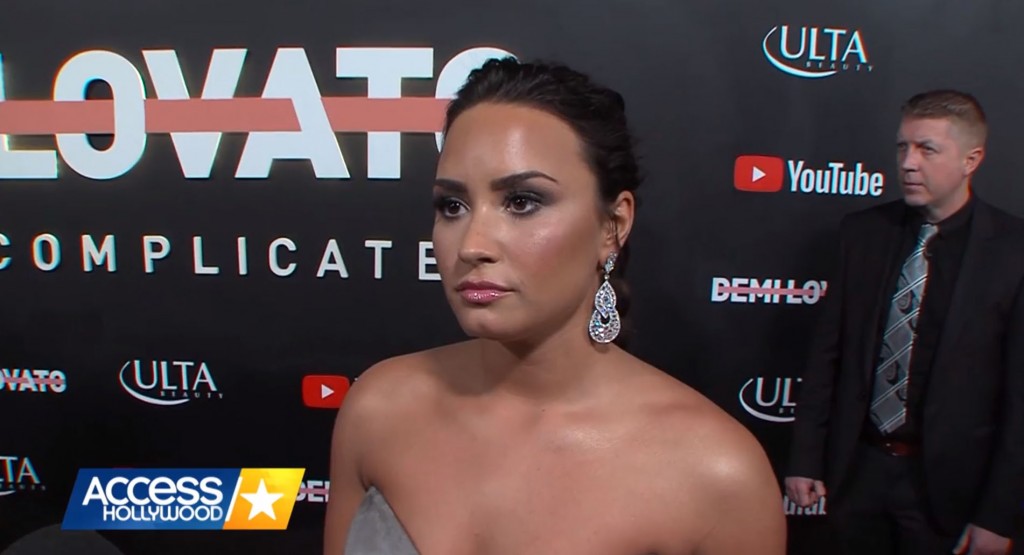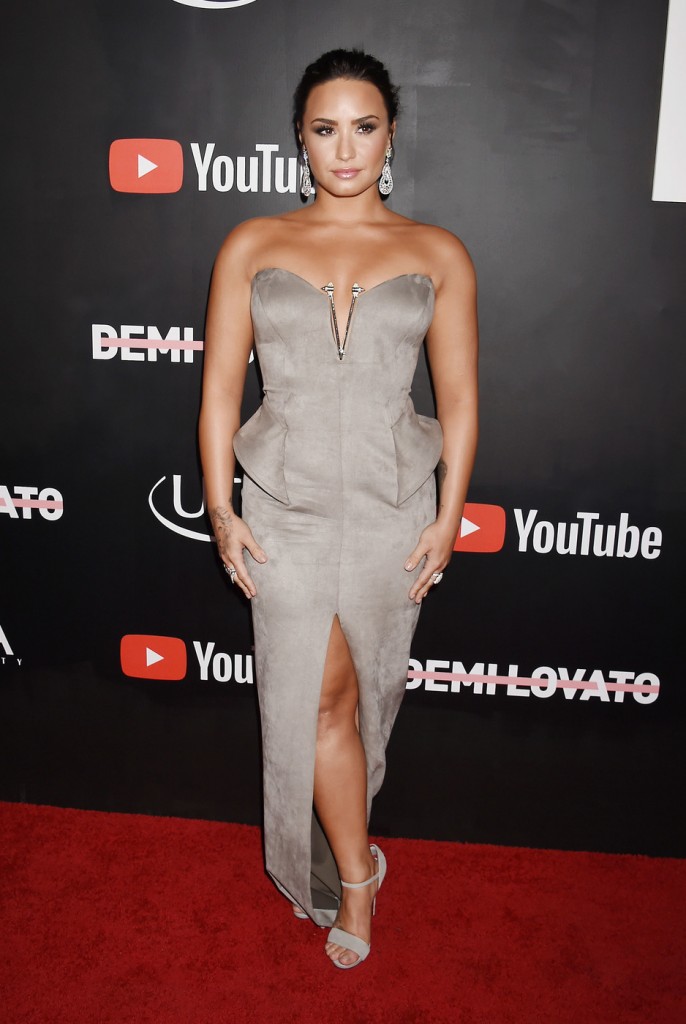 Photos credit: Pacific Coast News