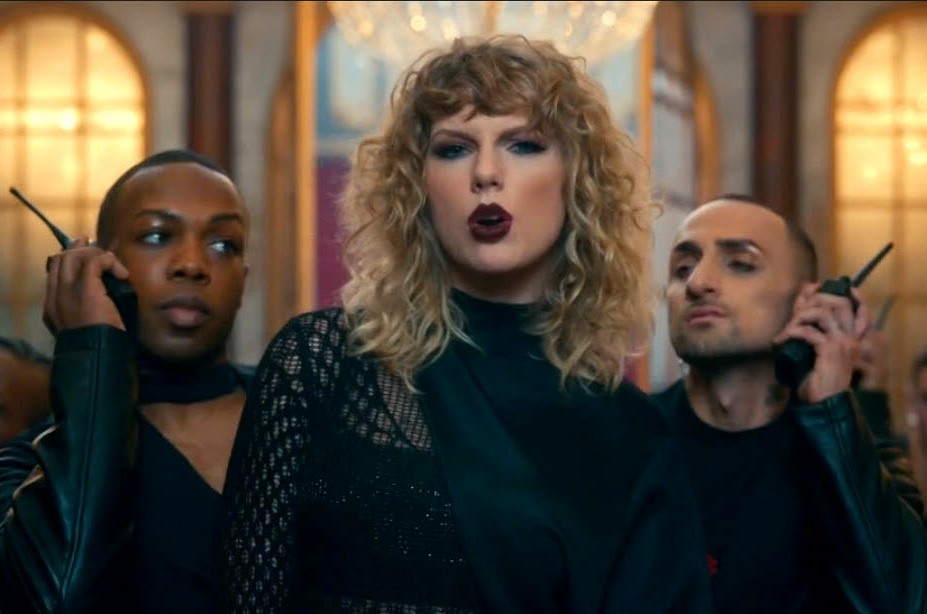 I've been Not-Today-Satan-ing Taylor Swift for two weeks. Now I feel her creeping up on me, humming Morrissey's "The More You Ignore Me, The Closer I Get." To be fair, I ignored her because she was just doing normal Taylor stuff, like hosting "listening sessions" for her super-fans, and announcing her upcoming tour. It's just that she was doing that in the midst of one of the biggest gossip stories I have ever covered, the Harvey Weinstein saga and all of the adjacent stories around Weinstein. I get that Taylor's got an album to promote, but she could have waited a few weeks until we actually needed something light and petty to ease ourselves back into the regular gossip cycle. So, that's what we have now.
I actually think Taylor is really hoping that we gear up for her drama now. Despite the millions of gossip articles written this year with "sources" insisting that Taylor is truly and deeply "low-key" now, chica is nothing of the sort. Becky with the Snake Emoji wants us fully engaged with all of her petty feuds and beefs. There will be no explanation, now buy Reputation so she can drop a million blind-item clues to offer explanations for all of her beefs.
She's got more bad blood. Taylor Swift took aim at foes Kanye West, Kim Kardashian and Katy Perry in her August diss track "Look What You Made Me Do," and in the new issue of Us Weekly, a Swift source says she'll dish more dirt on her upcoming sixth studio album. On Reputation — due to be released November 10 — the 10-time Grammy winner "chronicles her feuds" with West, Kardashian, Perry and former boyfriend Calvin Harris, says the Swift source.

"It will be across multiple songs, somewhat cryptically," explains the Swift source, "but also obvious." (Another insider dubs her lyrics "totally on point.")

And though the 27-year-old is known for writing about her love life (see: Jake Gyllenhaal, Harry Styles, Joe Jonas), she's not immortalizing boyfriend of less than a year Joe Alwyn in verse just yet. Though one Swift friend says the singer is "very much in love" with the London-born Mary Queen of Scots actor, 26, she wrote a lot of the album before they started dating, explains the original source. So, notes the source, "I believe there is only one song with a reference to him."

But one thing remains standard for the decorated musician. With what the insider calls "her most experimental work yet in terms of sound," Swift is looking to impress. Says the insider, "She's definitely coming for the Grammys."
If there's only one reference to Joe, we've already heard it on "Ready For It." That song is about Joe. The entire song is about Joe, it's not just one reference. As for Our Lady of Snake Hisses, of f–king course all of the songs are going to be about Kimye, Katy and Calvin. And Lord Dragonfly himself, Tom Hiddleston. What did you expect? Lyrical growth and a newfound sense of self-awareness and humility? Of course not. Nothing is ever Taylor's fault! Don't you know she's an innocent blonde child? And sure, they'll probably give her a dozen Grammys for this petty nonsense too.
Also: Taylor was seen in London several days ago, shooting a new music video on London Bridge. She's been spending a lot of time in London because her lover Joe Alwyn is English. Still, I have a feeling that the London-set music video is going to be about Tom Hiddleston, not Joe. I mean… how could it not?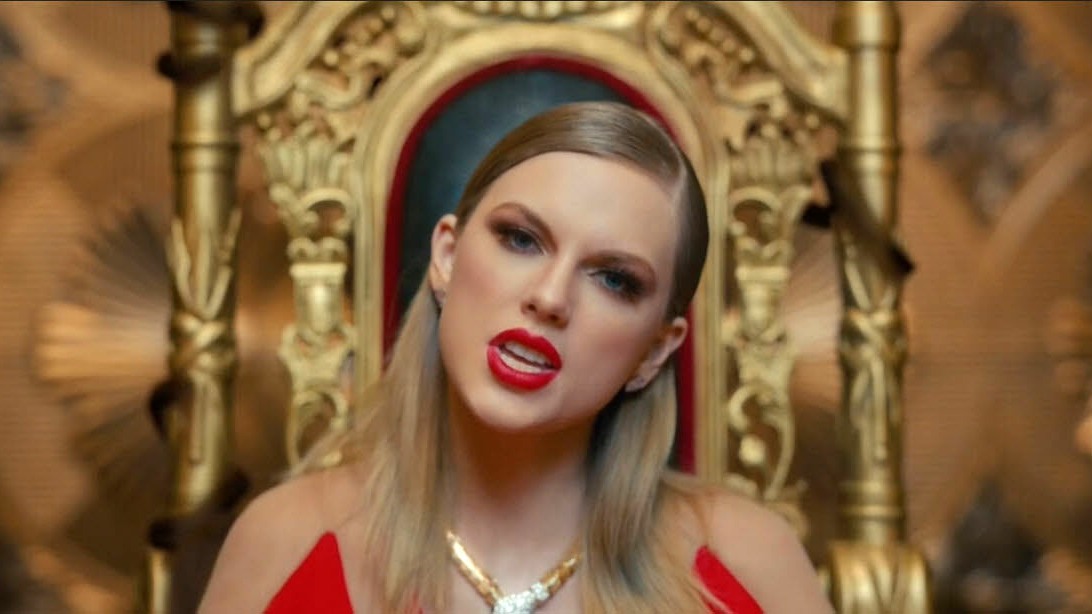 Screencaps from 'LWYMMD' courtesy of WENN.