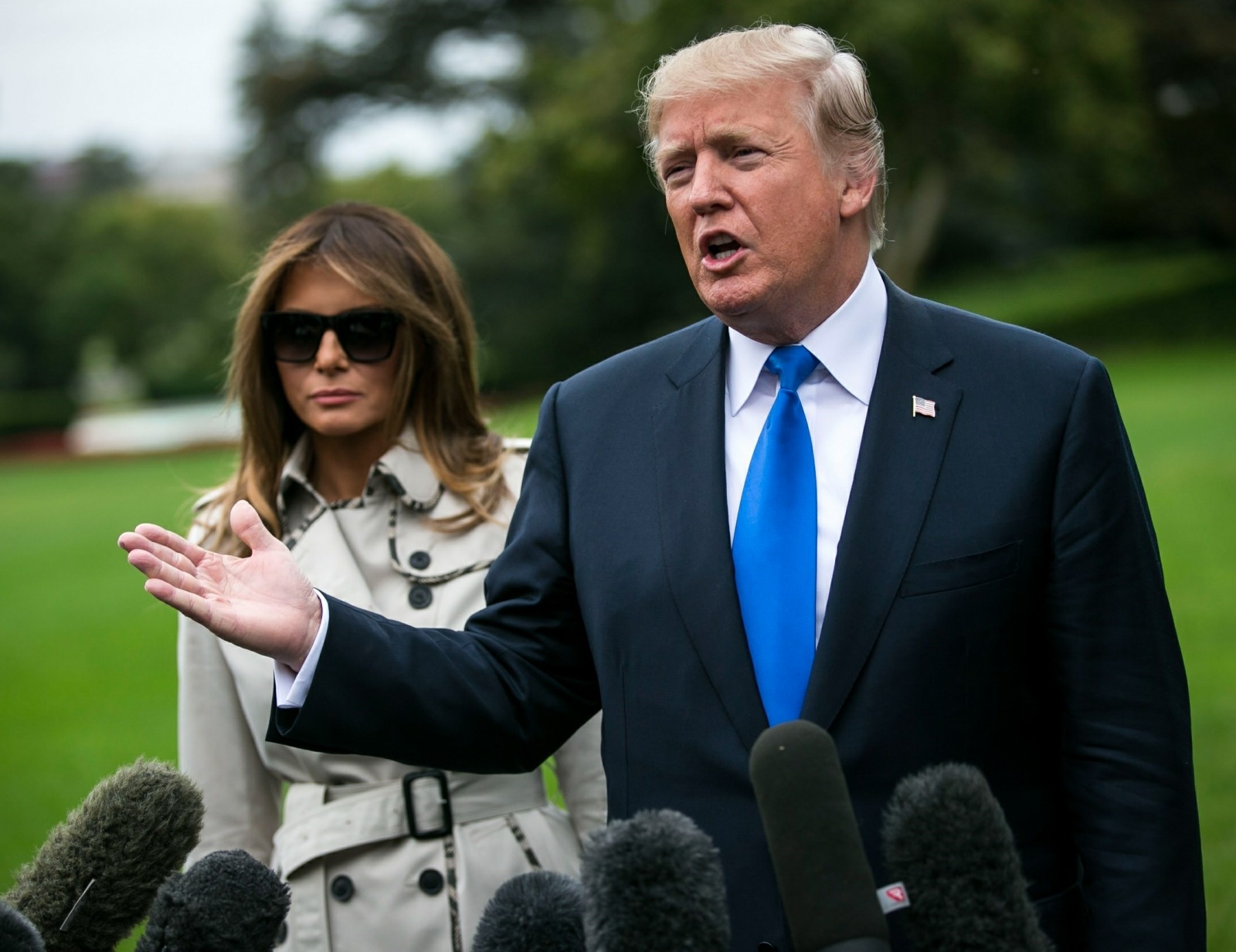 Imagine a world where Michelle Obama refused to move to the White House after her husband's election. Imagine a world where MObama sat in Chicago for eight months, shopping online and making the Secret Service do school pick-ups and drop-offs, at the cost of millions of dollars a day. Imagine that when Michelle finally deigned to move to the White House, she did next to nothing, used taxpayer resources to go all "Real Housewife" on Barack's ex, wore $3000 spike heels to a disaster zone, and wandered around wearing vintage-style wrap-around sunglasses. People would have been apoplectic, justifiably so. So how is it that Melania Trump gets to do all of that and more?
Considering the long laundry list of Melania's f–kups and IDGAF About Anything moments, is it any surprise that there's a ridiculous conspiracy theory being floated on the interwebs? That conspiracy theory: there's a Fake Melania. There's a Decoy Melania, wandering around in wraparound sunglasses, vacantly posing beside Donald Trump. Exhibit A:
This is not Melania. To think they would go this far & try & make us think its her on TV is mind blowing. Makes me wonder what else is a lie pic.twitter.com/JhPVmXdGit

— BuyLegalMeds.com (@JoeVargas) October 18, 2017
Exhibit B:
Let me save you some time from looking it up. It's not her. pic.twitter.com/IJjHEzWs8p

— BuyLegalMeds.com (@JoeVargas) October 18, 2017
Exhibit C:
"MY WIFE MELANIA WHO HAPPENS TO BE RIGHT HERE" IS EXACTLY WHAT SOMEONE WHOSE WIFE MELANIA HAPPENS TO *NOT* BE RIGHT HERE WOULD SAY https://t.co/vVIz3Q6QQe

— Sam Stryker (@sbstryker) October 18, 2017
Exhibit D:
"She knew what she signed up for." -Donald Trump on Melania

— Michael Blackman (@MBlackman37) October 18, 2017
CASE CLOSED!! No, but seriously… I can actually see how The Great Fake Melania Conspiracy began, because in the initial video, Fake Melania does genuinely look different. Her hair is different – too fringy around the face and the highlights are wrong. Her nose looks different (too wide) and her lips look thinner. I BELIEVE IN FAKE MELANIA. And who says "My wife Melania, who happens to be right here" if you aren't trying to convince us that Fake Melania is Real Melania??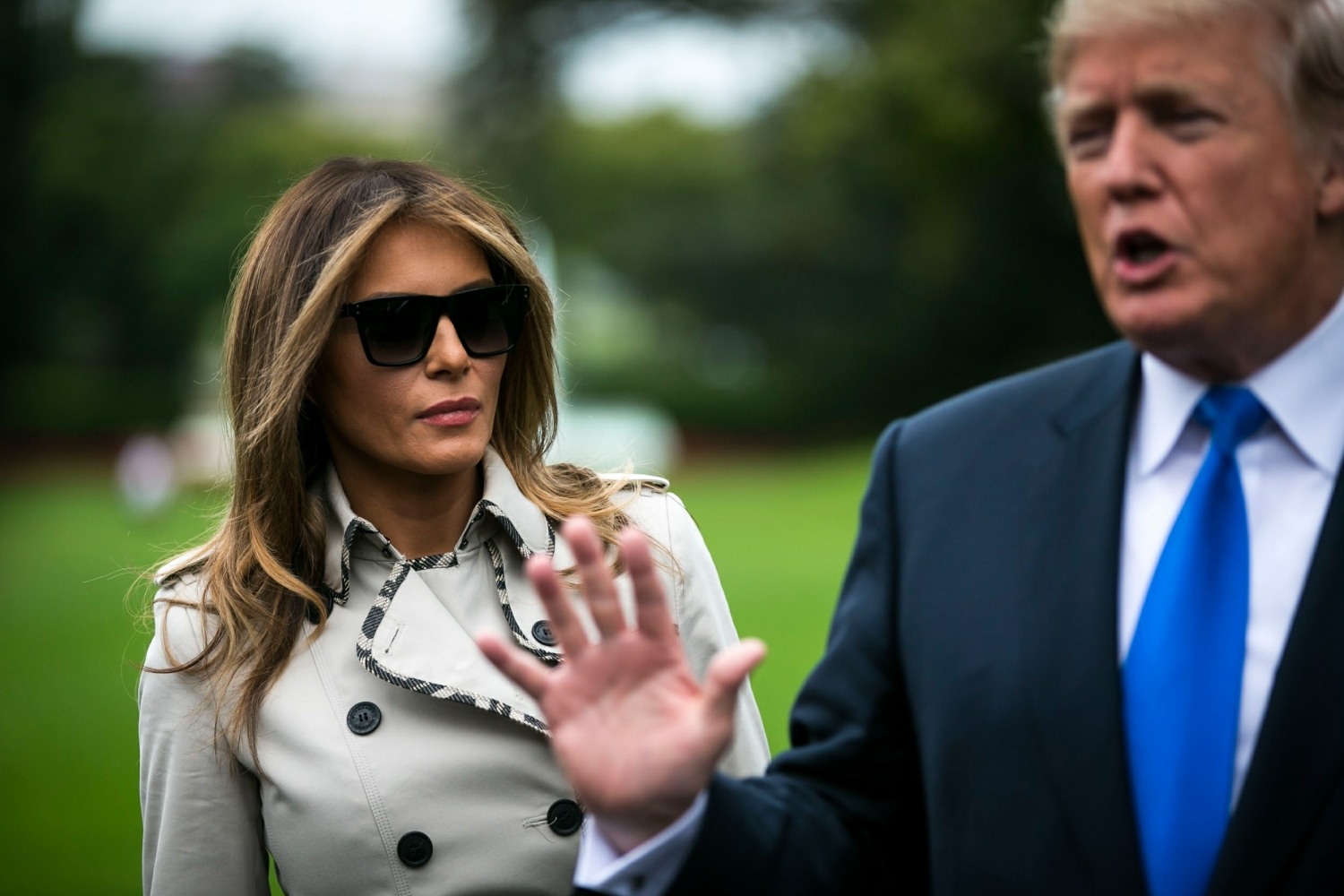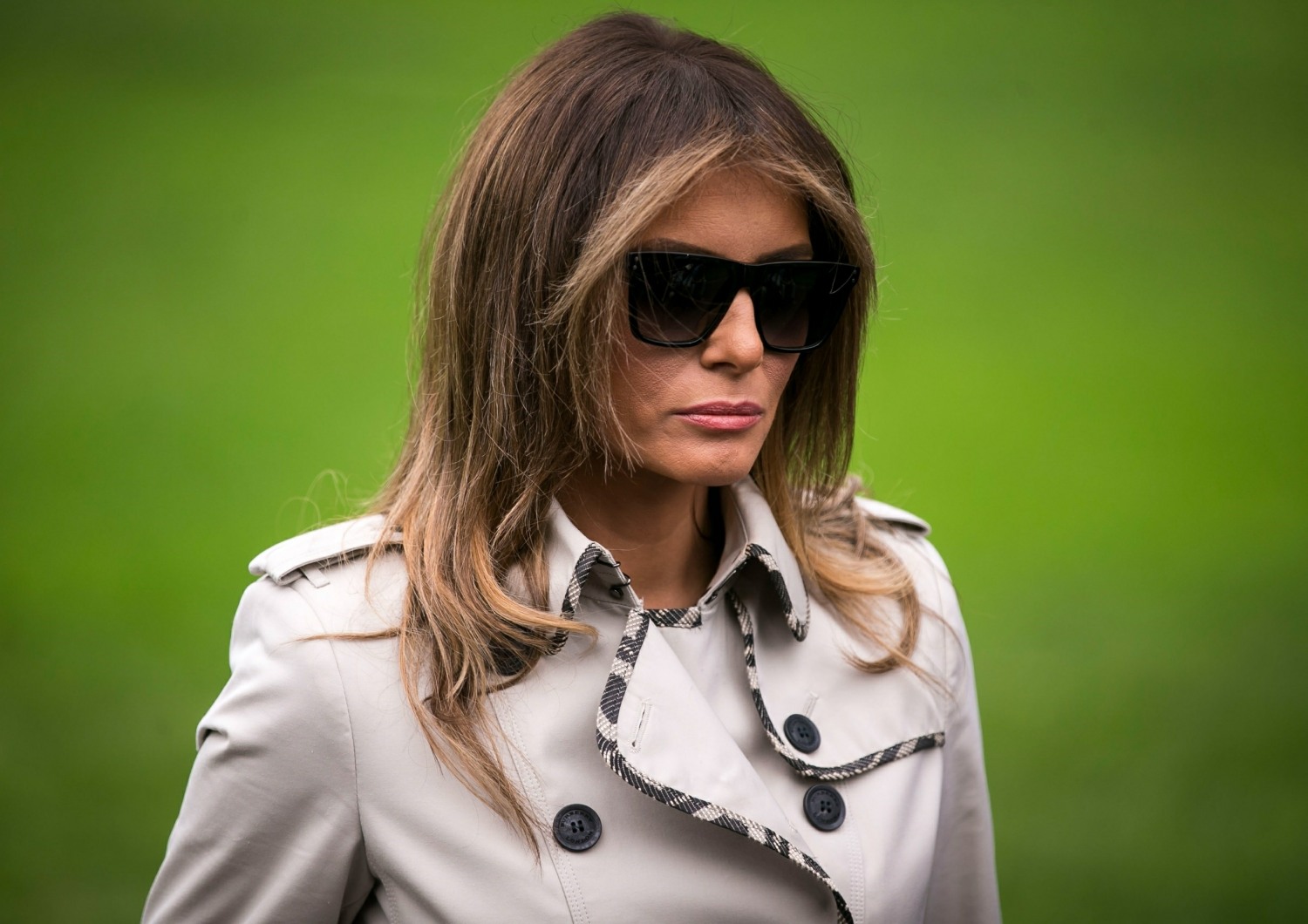 Photos courtesy of Backgrid.