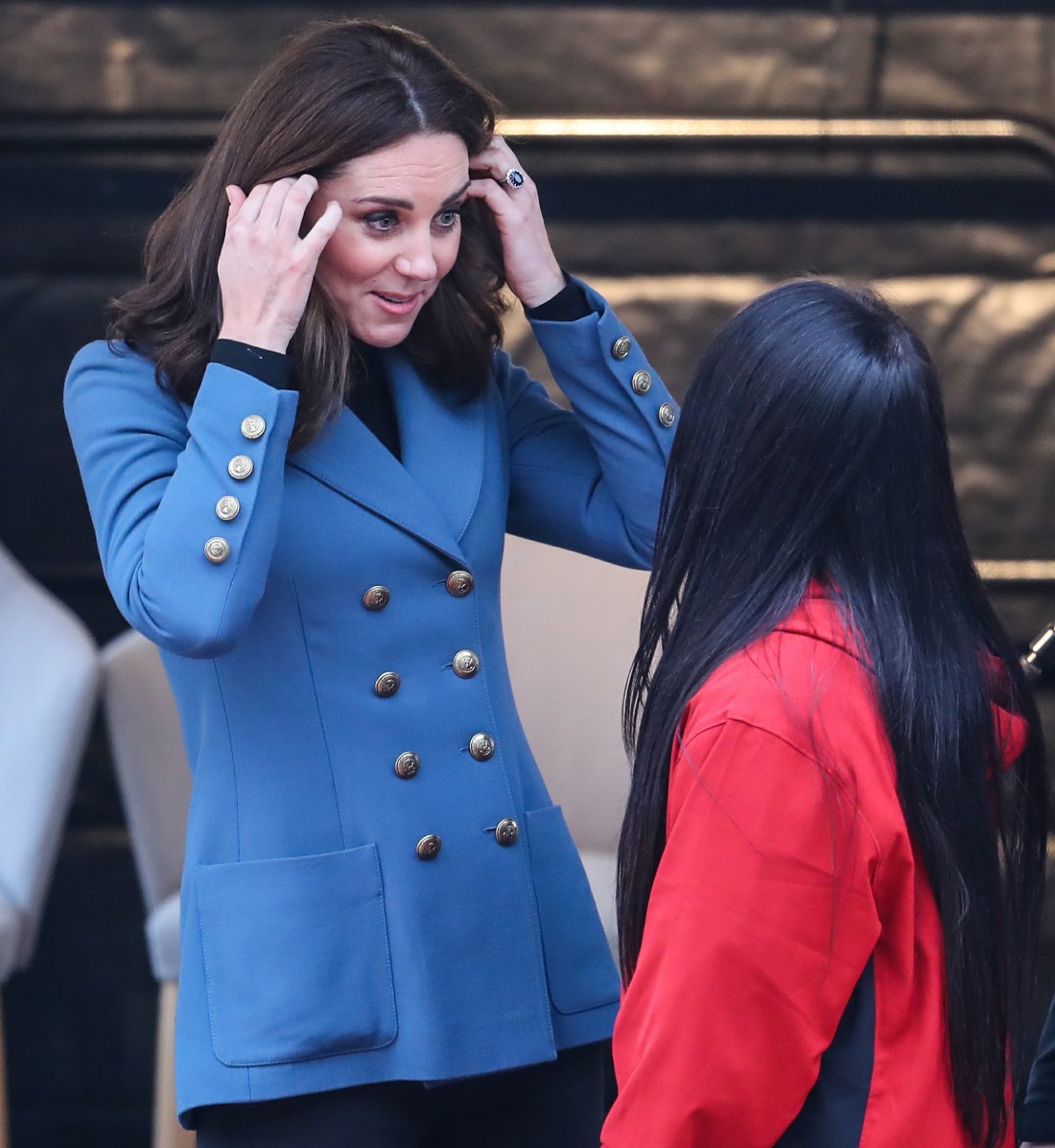 As I'm editing any given batch of photos, I tend to make up dialogue for the people involved, just to amuse myself during a tedious process. All of the dialogue I made up for these photos involved Kate bragging to various people about her buttons. "Oi, did you see my buttons?!" And: "Look, I got four buttons on each sleeve, look at that!" And "Can you believe this coat has so many buttons, it's amazing!"
These are photos of the Duchess of Cambridge during a "surprise" appearance yesterday at West Ham United's London Stadium. I guess only William and Harry were due to make this appearance, and Kate tagged-along. Which is what she did earlier this week at the Paddington 2 event, she wasn't scheduled for that either. Oddly enough, the one thing on her schedule was the November trip to Scandinavia, but that's the thing she canceled. Anyway, this event was the graduation of 150 Coach Core apprentices. Andy Murray's mum Judy was there too.
As for Kate and her BUTTONS, this blazer is by Philosophy di Lorenzo Serafini and it costs £760. You might remember that Kate wore a very similar blazer earlier this year – she wore the red version of this exact same blazer on Valentine's Day, for an event at an RAF base. Go back and look at those photos – she styled the blue blazer the exact same way, with a black turtleneck and black jeggings. Okay, not EXACTLY the same. On V-Day, she wore knee-length boots. On Wednesday, she wore ankle booties. She also wore her hair down on Wednesday. But it's still very… Duchess Kate's Keen Uniform.
So what is it with Kate and buttons? I don't know. I still enjoy it though – like, the Wedges of Doom actually make me angry at this point, and I'm totally over Kate's penchant for lace doily dresses. But I love that she's got such a thing for buttons. She always has had a thing for buttons, even in her Waity years, she loved big, shiny, gold buttons. Duchess of Buttons 4 Eva.
PS… Here's your assignment. Please write a love letter from Kate to her dearest lover, Buttons. You get bonus points for using the words: quiver, shiny, gold, lovingly stroke and rub.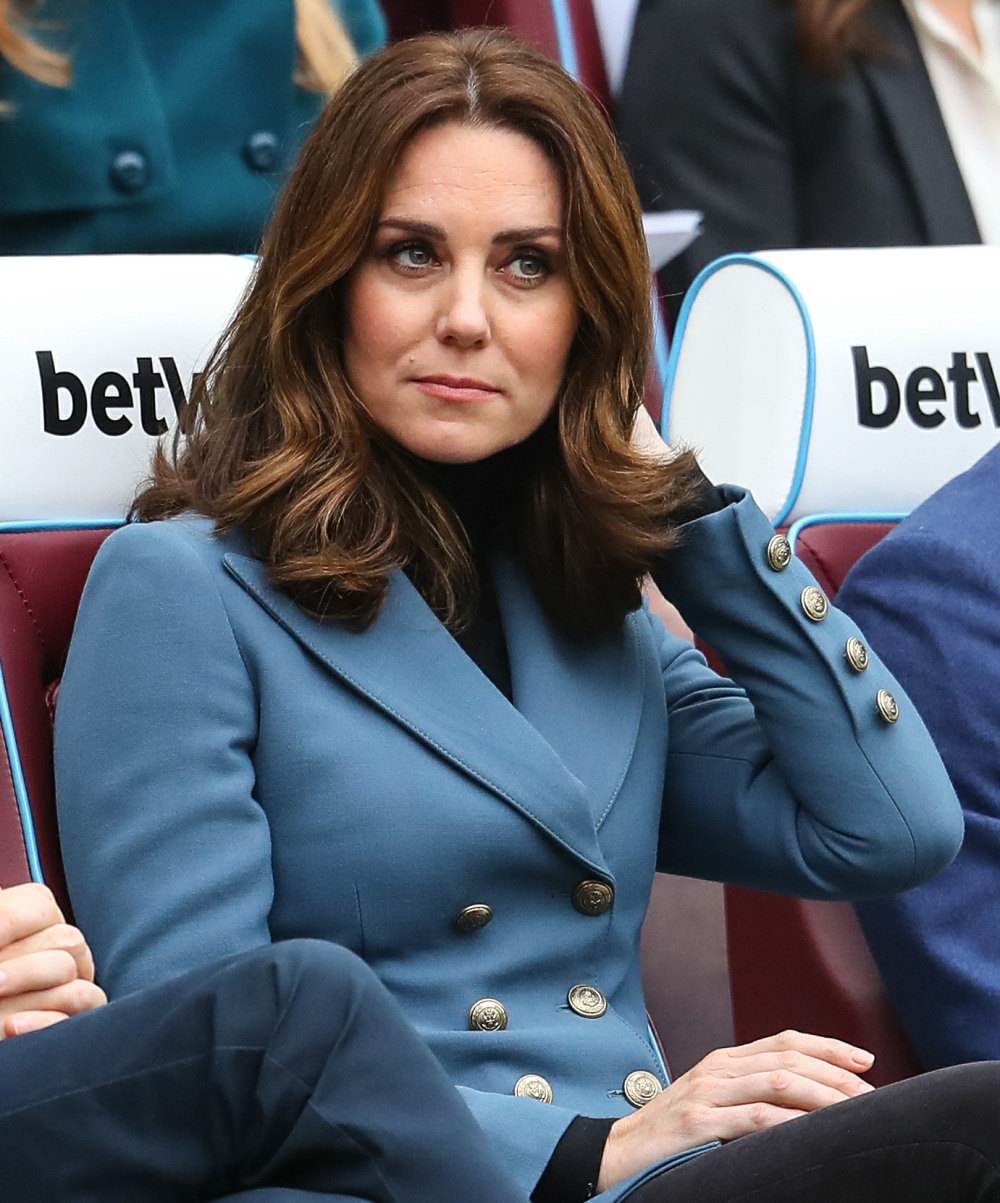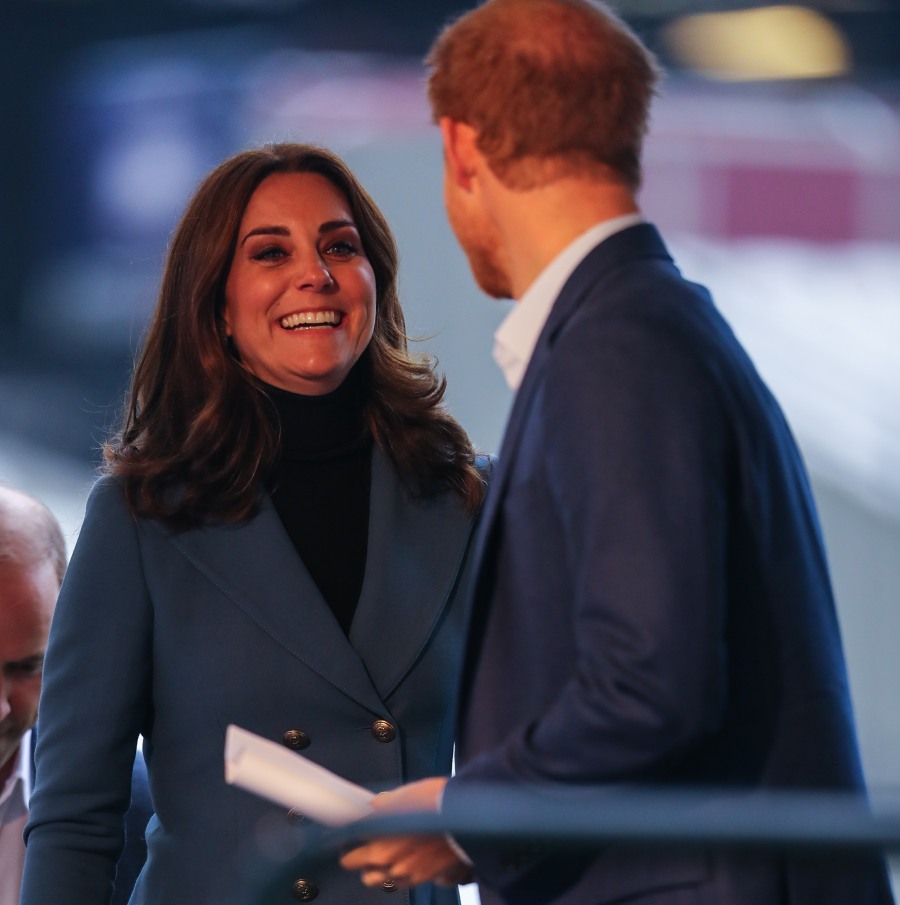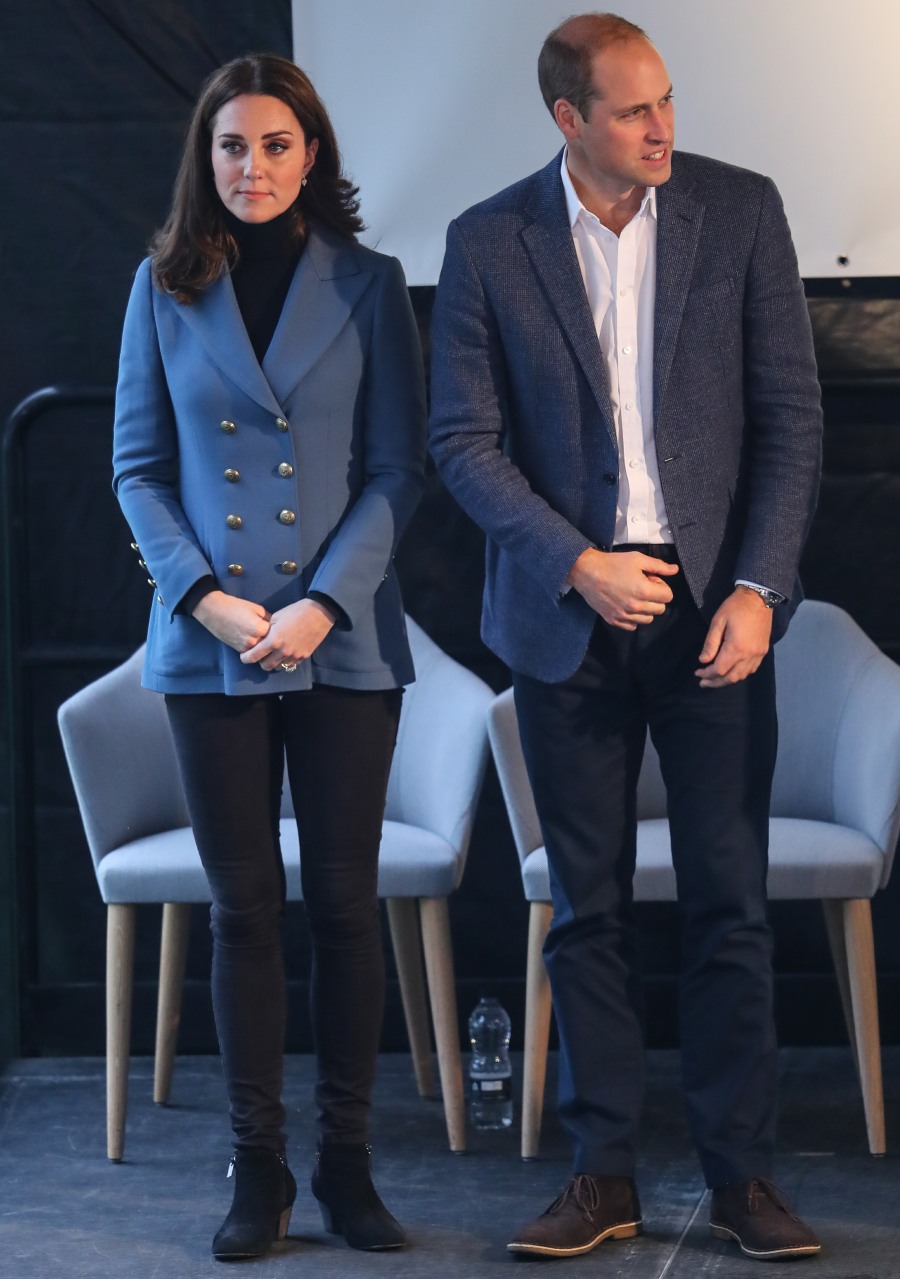 Photos courtesy of WENN.