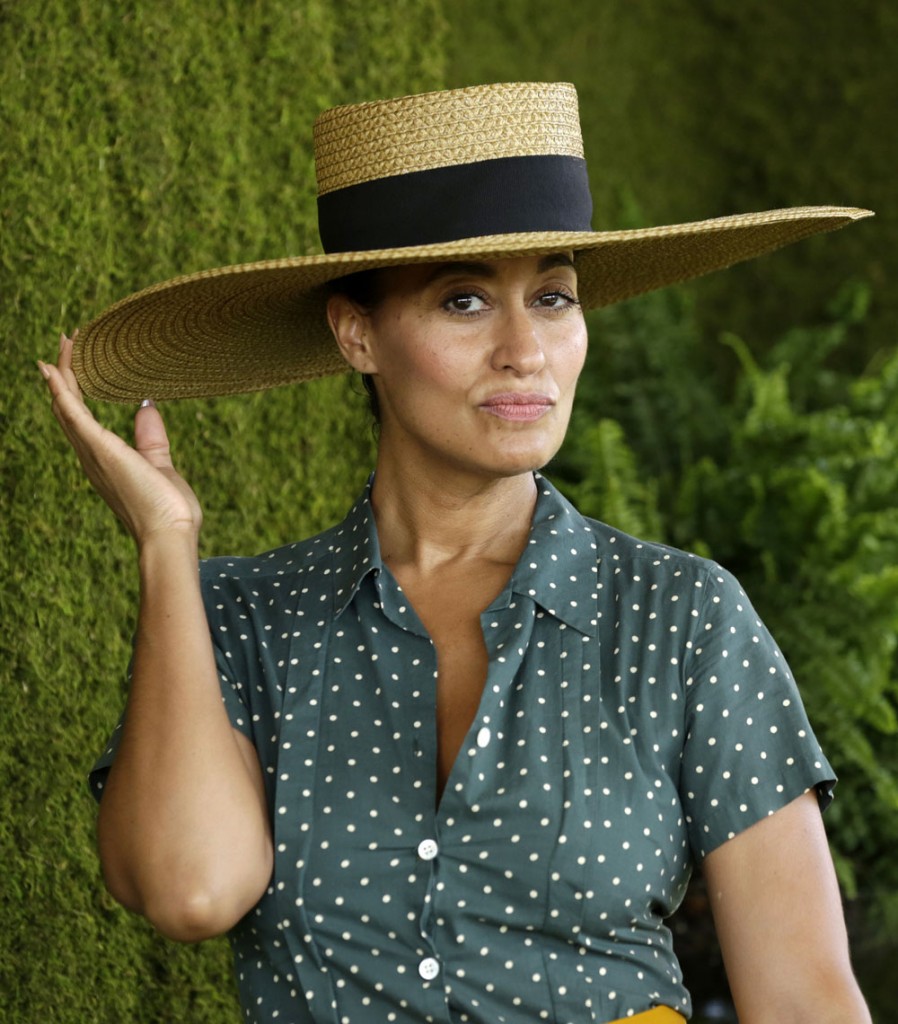 Last year I covered an interview with Tracee Ellis Ross in which I learned that she worked as a stylist after college. She spoke candidly about the fact that style is not only about the clothing, but about feeling comfortable and confident in an outfit no matter your size. I came away a fan as she mirrored a lot of my opinions about fashion.
That's why I'm happy to report that she has a new line with JcPenney which is both stylish and affordable for many women. All items are under $75! Plus it comes in a full range of sizes to accommodate all women. Ross spoke to Fashionista about her line and she had similar thoughts to Victoria Beckham on the importance of being involved at all stages of the design process.
"I feel so ready for this, with the platform of 'Black-ish' and where I am in my life and career," she said. "It's been a lot of work because I felt very strongly that I wanted to have my hand in every aspect — from designing every piece to choosing the models to finding the photographer and styling the looks and everything was all my heart — which is a lot while you're shooting a show, but it's been fantastic…

"It was really important to me to have an age range and body-type range when I designed the collection," Ellis Ross explained. "I really believe women are beautiful in all shape, sizes, colors and ages — all of it. Beauty is about the individual. Beauty is about choice. Beauty is about personal desire and what that means to you as an individual. So I really wanted this collection to be joyful and armor-ful, you know? To empower women to feel good in their skin and to feel joyful in their clothes."
I am so lucky to live in a wealthy college town where I can score designer clothes at the local Goodwill. I'm not talking couture, but I regularly find labels from Nordstrom like Rag and Bone, Lucky, David Meister and Diane Von Furstenberg (ok I have one shirt, not a dress I'm still waiting for that big score). More than that, I love mixing vintage and new pieces and putting together a look. It's rare that I shop retail at this point as I bristle at spending $50 or more on a gown for an event when I can get an entire outfit for less than $20. However I'm going to check out Ellis' line for JcPenney not only because the price point is low, but because it looks well designed and made. Check out this gorgeous sequin gown. It's not bodycon but it's still sexy as hell.
Oh and Ross wore a t-shirt from high school to a polo match! She posed a throwback photo to prove it. Polka dots are in again as are so many trends from the 90s. I wish I saved more of my high school clothes.
Red is hot this season!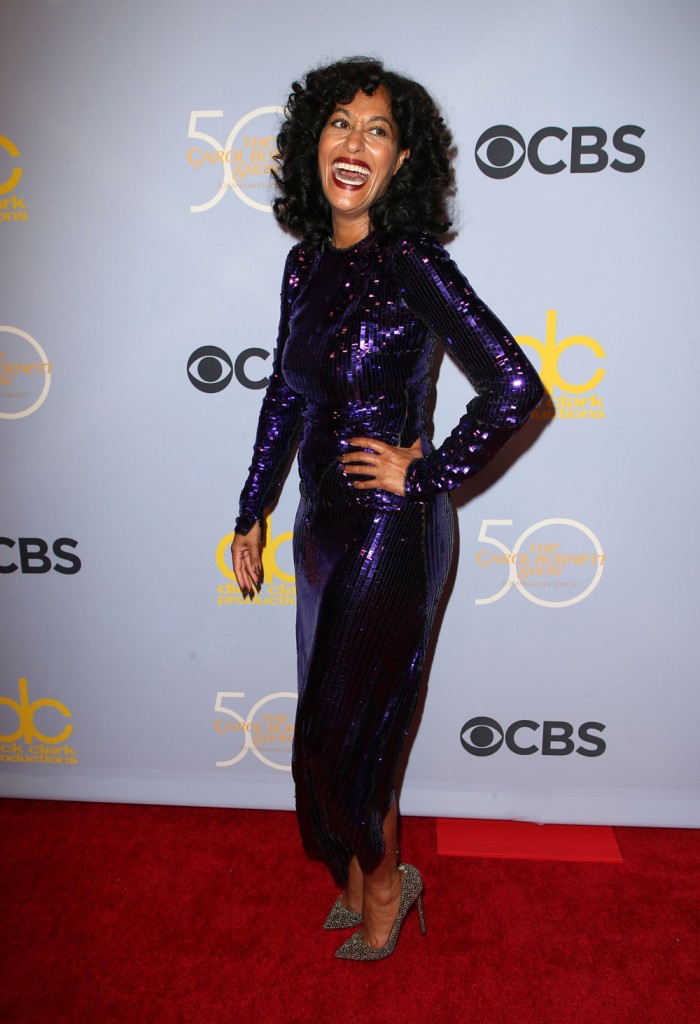 Ed note: this is not an ad we just love Tracee Ellis Ross and fashion and wanted to talk about her.