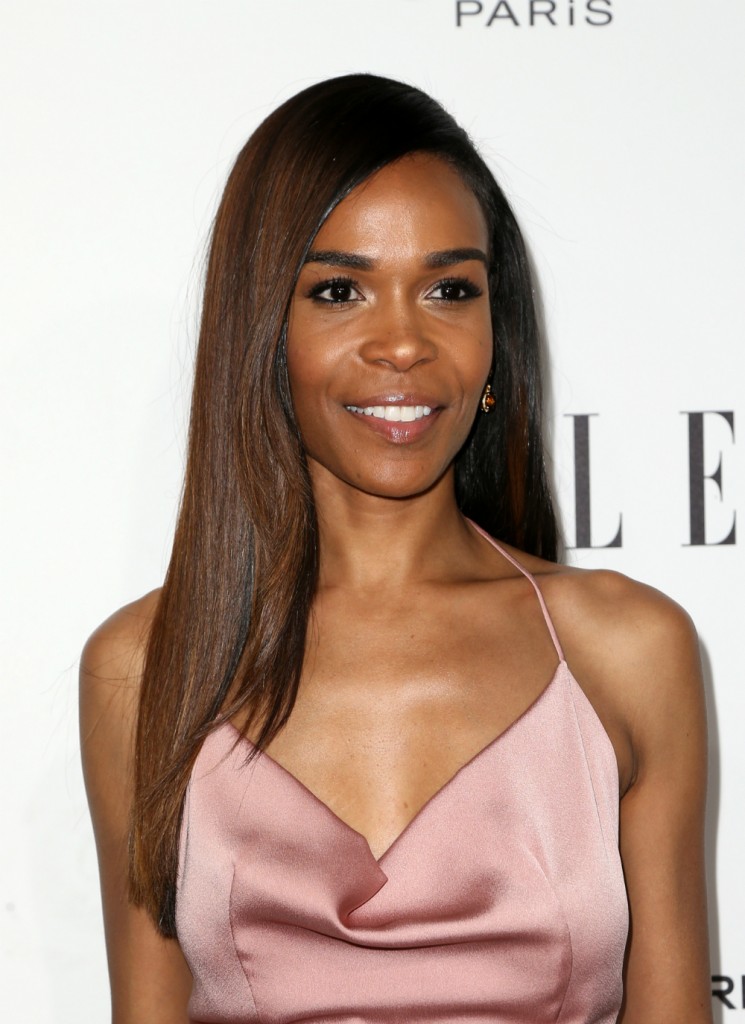 Former Destiny's Child singer, Michelle Williams, discussed her battle with depression a few years ago, encouraging people to seek the help they need. Now she's revealing just how bad it got for her, which included thoughts of suicide. While appearing on The Talk Wednesday, Michelle discussed the fact that, at the height of her fame, she was at one of her lowest points. Only back then she didn't have a name for it. When it was pointed out to her how good she had it, she convinced herself her ailing emotional health was due to fatigue. Things then got so dark for her that she considered suicide. Michelle says talking about it so openly now partly because of Demi Lovato. Michelle was so inspired by Demi's openness that she wants to support her and become a part of the conversation.
Michelle Williams is known for being a member of the of one of the fiercest and best-selling female groups of all time, but earlier today the Destiny's Child singer revealed she was suicidal at the height of her fame.

She said on the show that at the time she didn't understand why she felt the way she did given, thinking, "I'm in one of the top-selling female groups of all time, suffering with depression."

The entertainer recalled that she tried to reach out for help to the group's manager, Mathew Knowles, about how she was feeling, but he did not understand.

"When I disclosed it to our manager at the time, bless his heart, he was like, 'You all just signed a multi-million dollar deal. You're about to go on tour. What do you have to be depressed about?'"

"So I was like, 'Oh, maybe I'm just tired,'" she said. But she admitted that she only got worse from there and that got "to the point where I was suicidal I was at the place where it got so dark and heavy…and wanted out" from the group.

"I think at the age of 25, had I had a name to what I was feeling at the time, I would have disclosed that 'I've been suffering from depression," she said.

She says she's speaking out because she's inspired by Demi Lovato's courage in talking about her battle with an eating disorder, depression and addiction, and that she wants more women to open up about their private struggles with mental health to help ease the pain.

Williams said, "I just want to normalize the discussion."
One of the most common misconceptions about mental illness is that the sufferer can somehow control it. As Michelle said during the video, she doesn't fault Matthew Knowles for not understanding. Many times, the people who point out how great your life is are coming from a place of love. It can be a knee-jerk reaction to make a person feel better. It takes people a very long time to learn they can't "fix" you. But they can learn, and in large part, it's by listening to conversations like these. Not only is it important to understand what does or doesn't help someone in their situation, it is vital to provide a safe environment for them to be able to tell you about it.
Michelle is very spiritual and a life-long church goer. She has a message to people, like her, who were taught that prayer and God alone can heal them. "I believe God-gifted people, physicians, doctors, therapists – that's your healing."
Michelle recently displayed her lighter side. While at Liberty University for a conversation during their Convocation, Michelle and her fellow panelists set up a prank in which she would "call" Beyoncé from the stage. During the phony call, one of the panelists turned her phone around and displayed "B"'s contact information, including her phone number. Everyone lost it. However the elaborate ruse had been pre-arranged and the number went to some woman named Katie's voicemail, which she had recorded to sound like Beyoncé's. Michelle said it wasn't her idea but it was all for fun. Still, can you imagine how quickly that voice mailbox maxed out?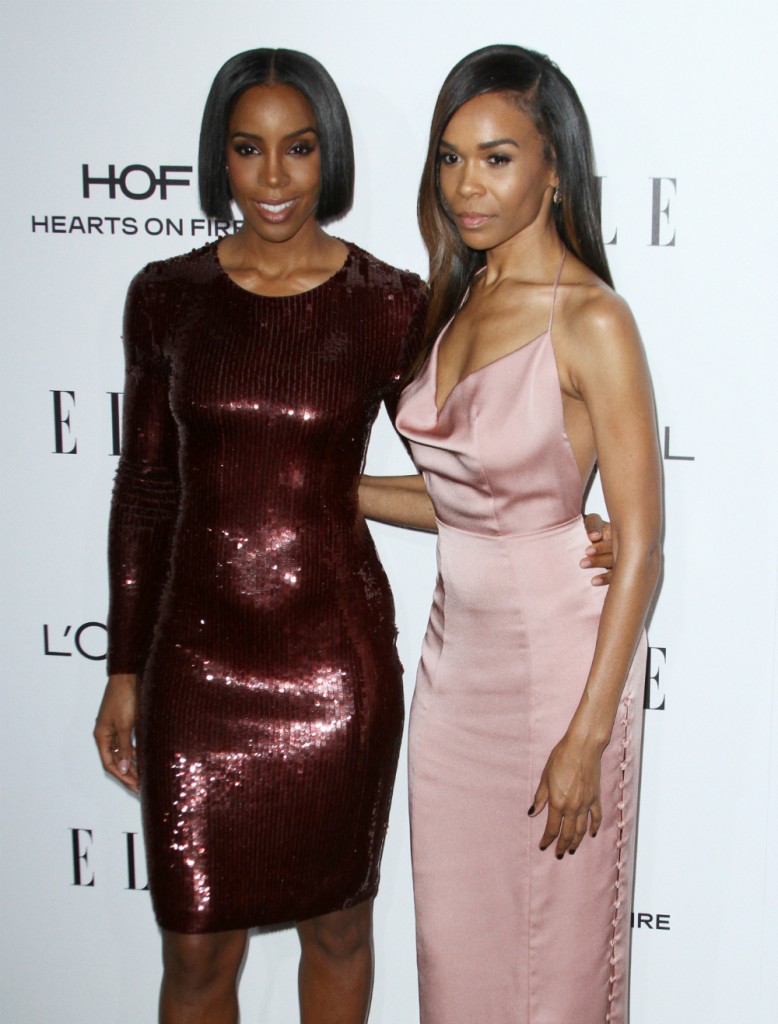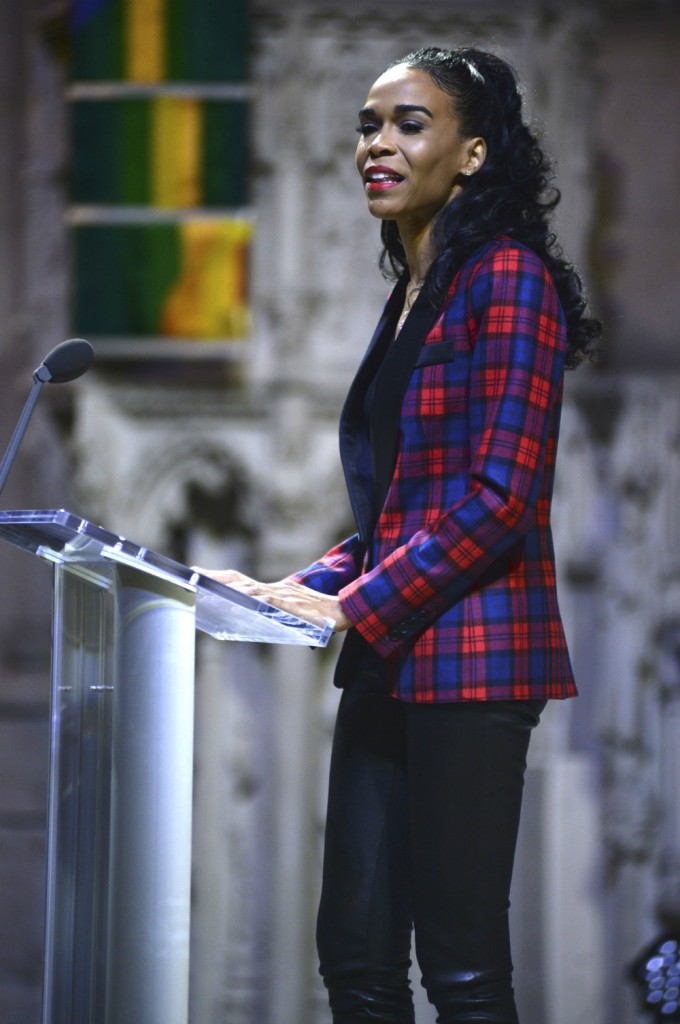 Photo credit WENN Photos and Getty Images