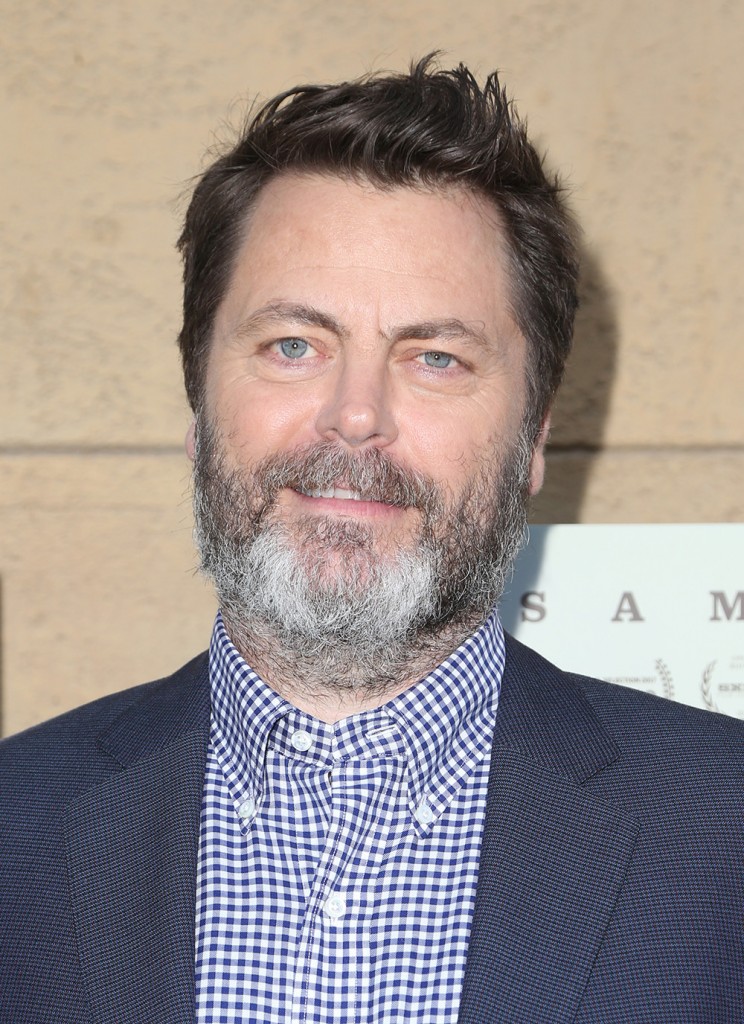 Actor/woodworker extraordinaire Nick Offerman, who will eternally be known as manly man Ron Swanson from Parks and Recreation (RIP), recently spoke with Men's Fitness about his new non-profit charity Would Works. The conversation led to talk about his Parks and Recreation character and what makes a man a man – and it's not what you might suspect. The 47-year-old actor, and half of one of the coolest couples in Hollywood, lent his support to the charity, which started in 2009 and "creates and sells wood products that are hand-crafted by individuals who have an immediate financial need and are working towards a goal."
When asked if he felt woodworking is a "manly" pursuit, Nick responded, "You know, it's a funny thing. I'm careful about the definition of manly. Making anything with one's hands is a very healthy pursuit." He went on to share that his "greatest achievement" in woodworking was "a heart-shaped wooden box that housed the engagement ring with which I proposed to my wife [Megan Mullally]. She said yes, so I assume credit is partially due to that walnut box." Awww.
Nick, who admitted that his favorite Ron Swanson-ism is "When I eat, it is the food that is scared," also shared his take on manliness, and it's certainly not something you'd probably hear from his on-screen counterpart.
I went to theatre school. I took two semesters of ballet. I'm the sissy in my family. I cry with pretty great regularity. It's not entirely accurate to equate me with manliness. I stand for my principals and I work hard and I have good manners but machismo is a double-sided coin. A lot of people think it requires behavior that can quickly veer into misogyny and things I consider indecent. We've been sold this weird John Wayne mentality that fistfights and violence are vital to being a man. I'd rather hug than punch. Crying at something that moves you to joy or sadness is just as manly as chopping down a tree or punching out a bad guy.
When asked what makes him cry, Nick confessed, "I recently saw Alicia Keys perform live. I'd never seen her before and the sheer golden, heavenly talent issuing from her and her singing instrument had both my wife and me in tears. What a gorgeous gift she has. Her voice is so great." He adds, that as far as shedding a tear when he's moved, he has "no shame," adding, "If you live your life openly with your emotions, that's a more manly stance than burying them."
He is pretty awesome, and I envy his and Megan's relationship. He shared the key to their marital success during a recent interview on TODAY, saying "Well, we're two humans trying to get along, just like any relationship, so I'd say I get a lot of mileage out of shutting my trap and listening. Compromise always leads to more kissing much quicker than obstinacy does." What a guy, and what #relationshipgoals.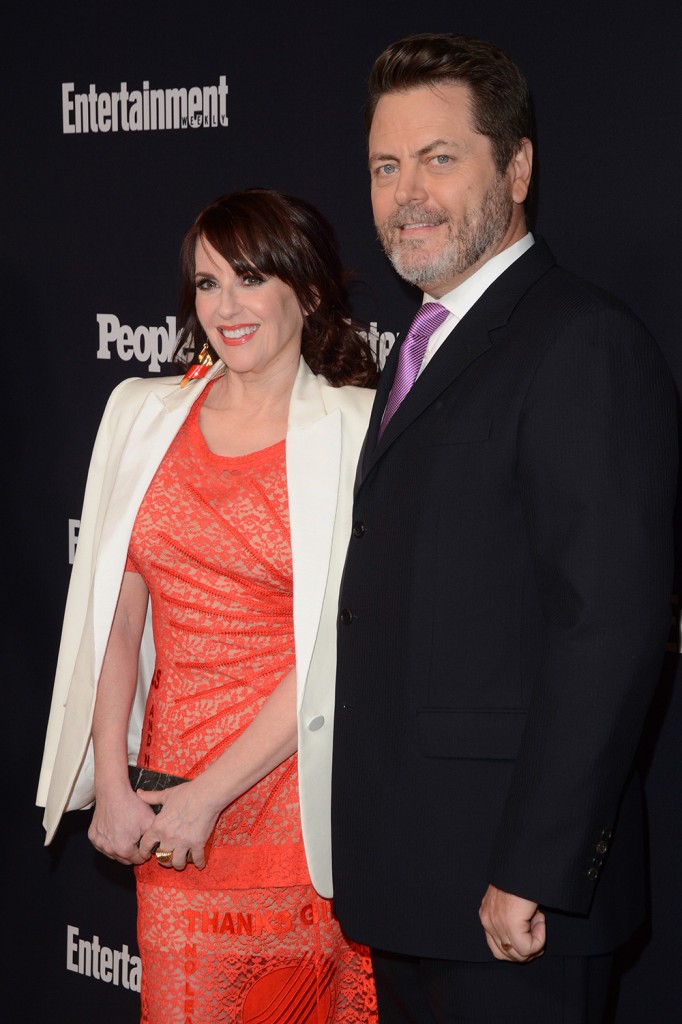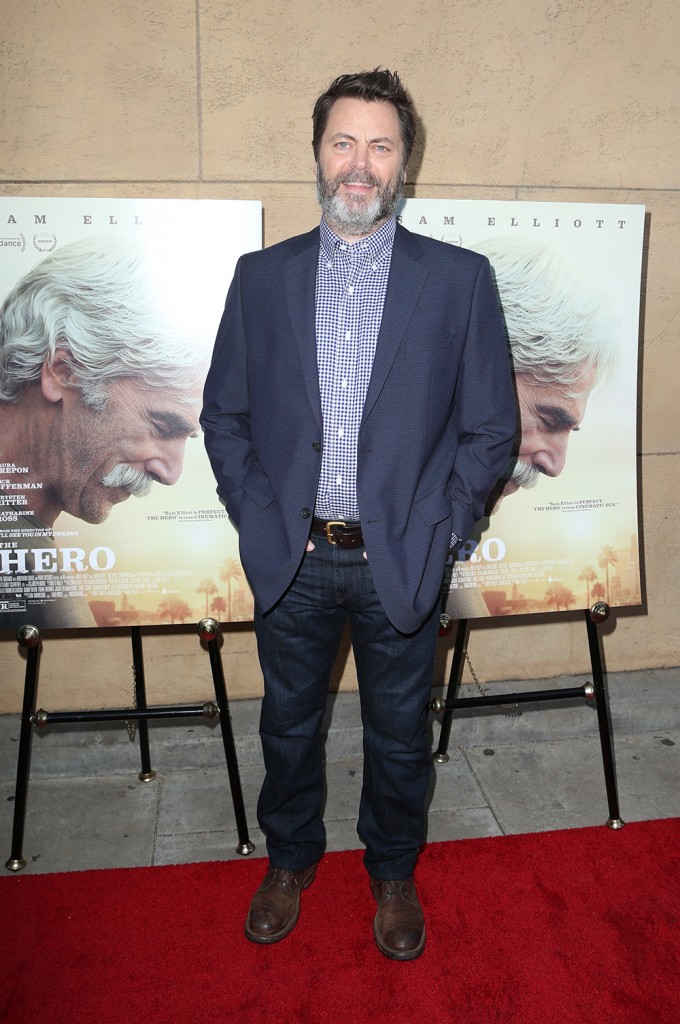 Photos: WENN.com, Getty Images