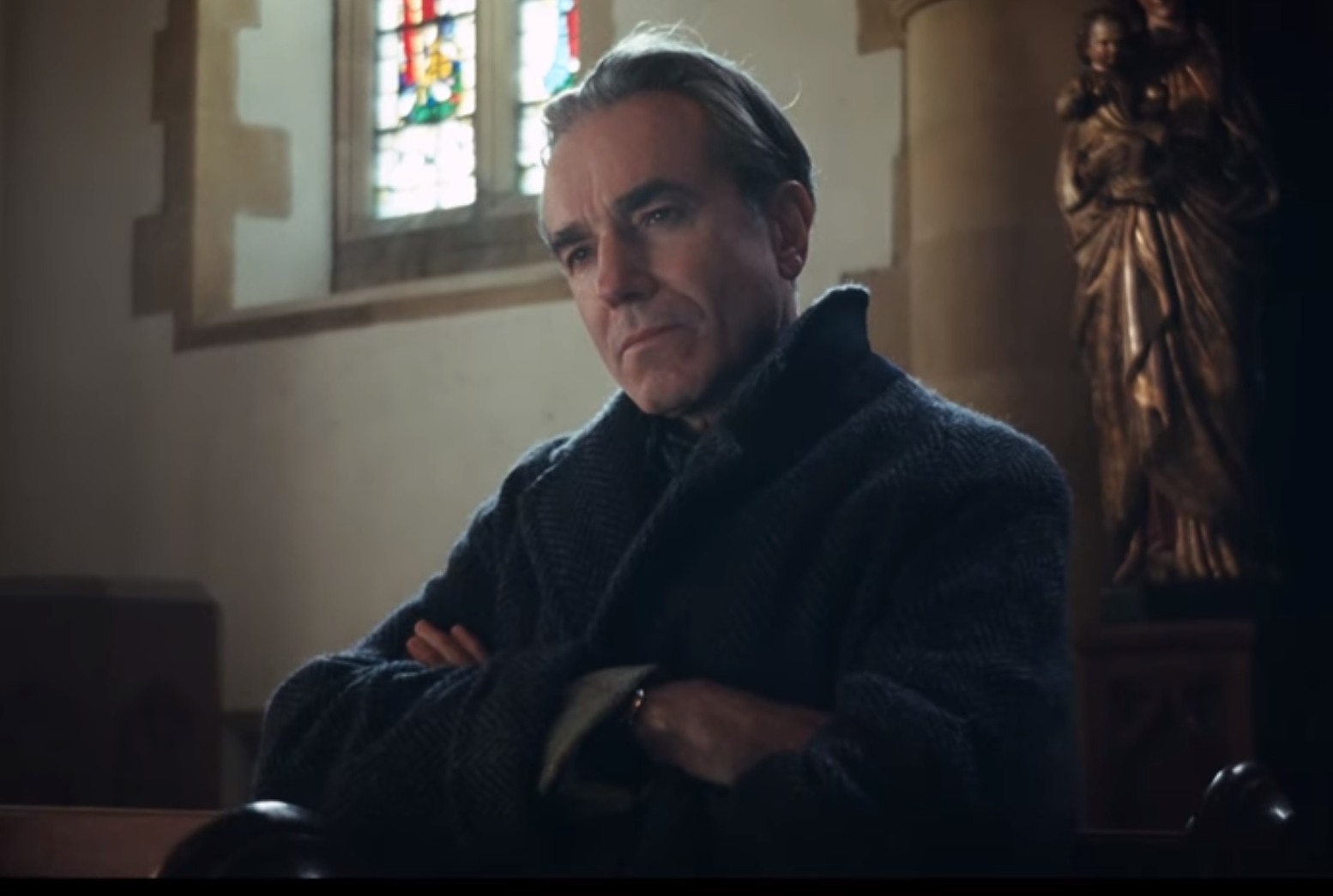 Real question: is Paul Thomas Anderson reading my dream journal??? PT Anderson made the movie that seems like it was tailor-made for just me: Phantom Thread, a period costume drama starring Daniel Day Lewis as an authoritative/sexy/neurotic fashion designer who seduces a young woman and makes her his lover-muse. It's sort of like Jane Eyre, only even more horny and with amazing clothes.
I'm into this. DDL plays Reynolds Woodcock, a dressmaker/designer in 1950s London. He's the go-to guy for all of British society. And he falls in love and he's obsessed and crazy and it's also sort of hot. From the official synopsis:
"Set in the glamour of 1950s post-war London, renowned dressmaker Reynolds Woodcock (Daniel Day-Lewis) and his sister Cyril (Lesley Manville) are at the center of British fashion, dressing royalty, movie stars, heiresses, socialites, debutants and dames with the distinct style of The House of Woodcock. Women come and go through Woodcock's life, providing the confirmed bachelor with inspiration and companionship, until he comes across a young, strong-willed woman, Alma (Vicky Krieps), who soon becomes a fixture in his life as his muse and lover. Once controlled and planned, he finds his carefully tailored life disrupted by love. With his latest film, Paul Thomas Anderson paints an illuminating portrait both of an artist on a creative journey, and the women who keep his world running."
God, I'm into this. I'll say this about DDL too – he's always been an underrated romantic leading man. Some actors can't "fall in love" on screen, they can't portray romantic relationships well, and some actors just don't like to work that closely with actresses. But Daniel Day Lewis can do it, and I wish he had done it more often, because this is possibly the last film of his career. This comes out on Christmas Day. I'll wait in line for this.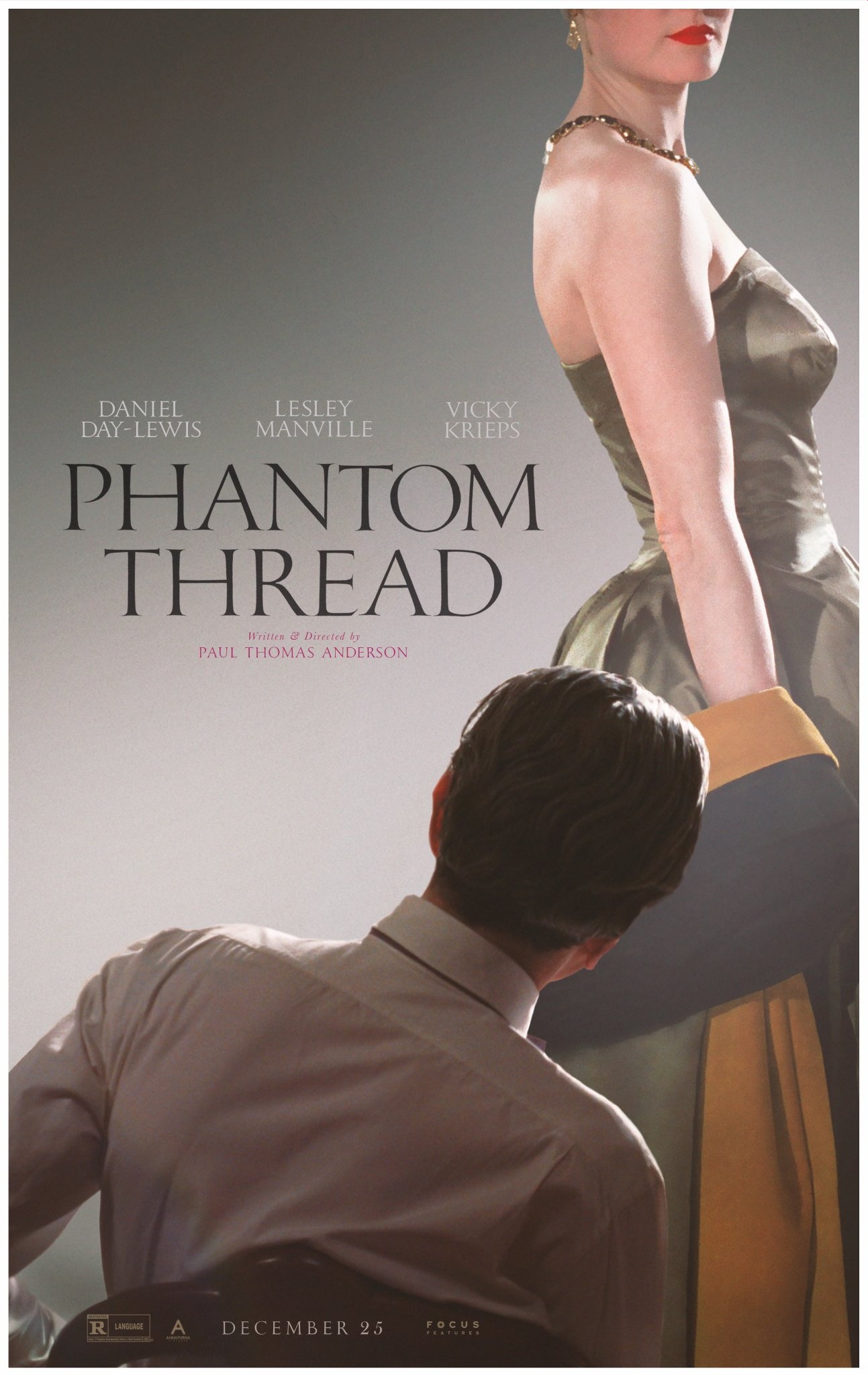 Poster, screencap courtesy of 'Phantom Thread'.