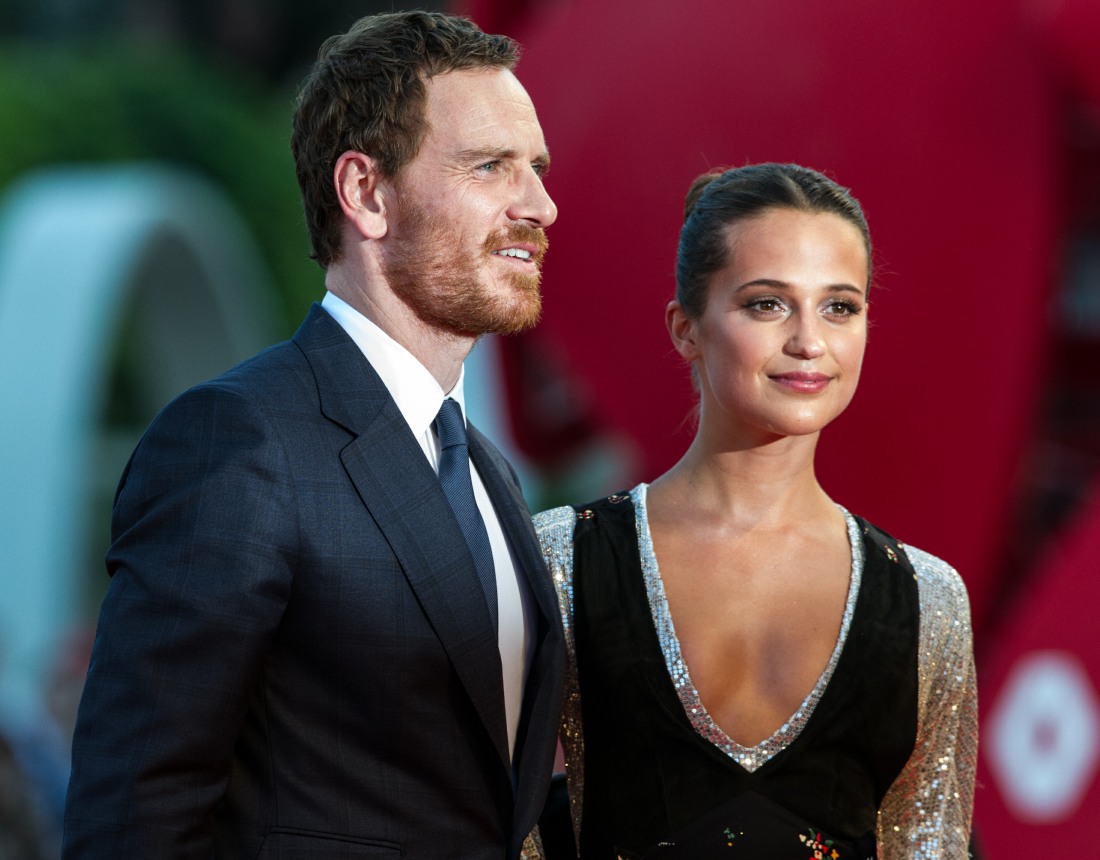 Instead of promoting The Snowman, Michael Fassbender got married. Maybe it was for the best! The reviews of The Snowman were hilariously bad, the film is apparently completely bonkers and ridiculous, and the box office receipts were not good. So I can understand why Fassbender was just like "f–k it," and flew off to Ibiza to get married. The low-key Ibiza wedding happened two weekends ago, and it seems like Fassy and Alicia Vikander's immediate families were invited, and they all spent a few days together, having a low-key wedding party. But what happened afterwards? A low-key honeymoon in Italy, that's what.
Italy is for lovers—and newlyweds! Just days after getting married in Ibiza, Alicia Vikander and Michael Fassbender were spotted by fans on their romantic honeymoon in the Italian city of Bologna, E! News has learned. A lucky fan shared an Instagram selfie that was snapped with the couple while they were dining at the Osteria del Capello in the historic city located in northern Italy. Vikander and Fassbender were dressed casually, but even their street clothes could not conceal their post-wedding glow. The pair also headed to the nearby town of Verona and was photographed by another fan, who took to her Instagram to share the photo.

On Oct. 14, the secretive couple were married on the Spanish island of Ibiza, surrounded by their closest family and friends. The wedding festivities kicked off on Friday Oct. 13 with a lunch on the beach. Witnesses reported the couple was at ease among their friends. The Snowman star even played in the sand with the youngsters of the group. A source tells E! News that later that night the wedding party took a sail around the island at sunset.

The insider added that even though they were busy entertaining their guests, the love birds never strayed too far from one another, sometimes stealing a moment to share a kiss and cuddle whenever they could. Despite not confirming the nuptials, the twosome was spotted wearing wedding bands on their ring fingers the following day and according to witnesses, they looked "very happy."
You can see the fan Instagrams here and here. I'm a little bit surprised they stopped to pose for photos – it seems out of character for both of them, in general, but especially during their honeymoon. Fassbender's probably grateful that people are talking about his wedding and his honeymoon rather than the fact that this has been the worst year of his professional career, and many wonder if he will ever make a good movie again. The Guardian had a good piece about this too, how 2017 has been awful for his career and he desperately needs to re-assess how he's choosing projects. I would also suggest that he re-assess how he approaches the promotional/media relations part of his job too. I realize he's still salty about not getting an Oscar nomination for Shame, but he needs to go back to engaging with the press and, you know, actually promoting his films.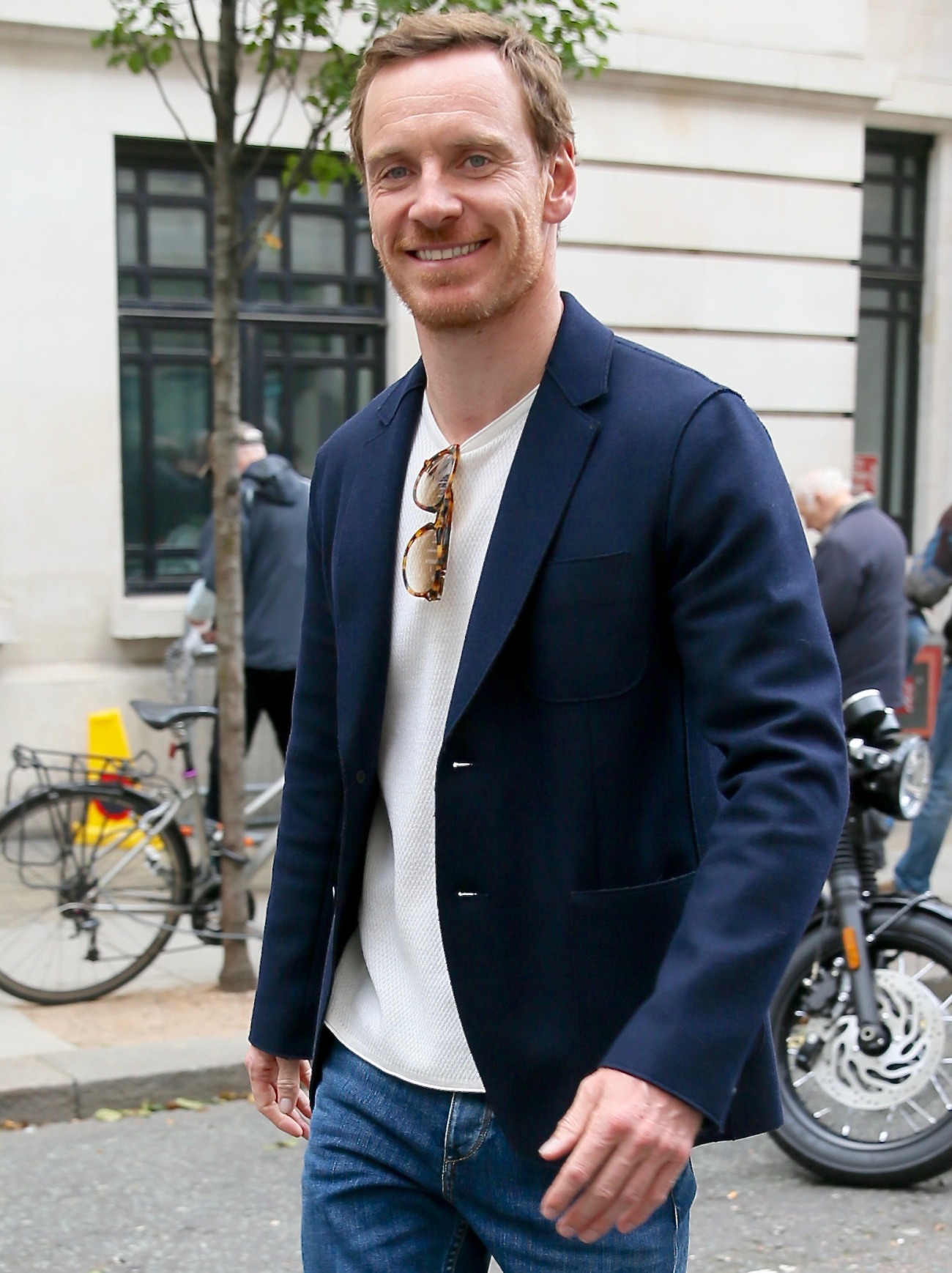 Photos courtesy of WENN.