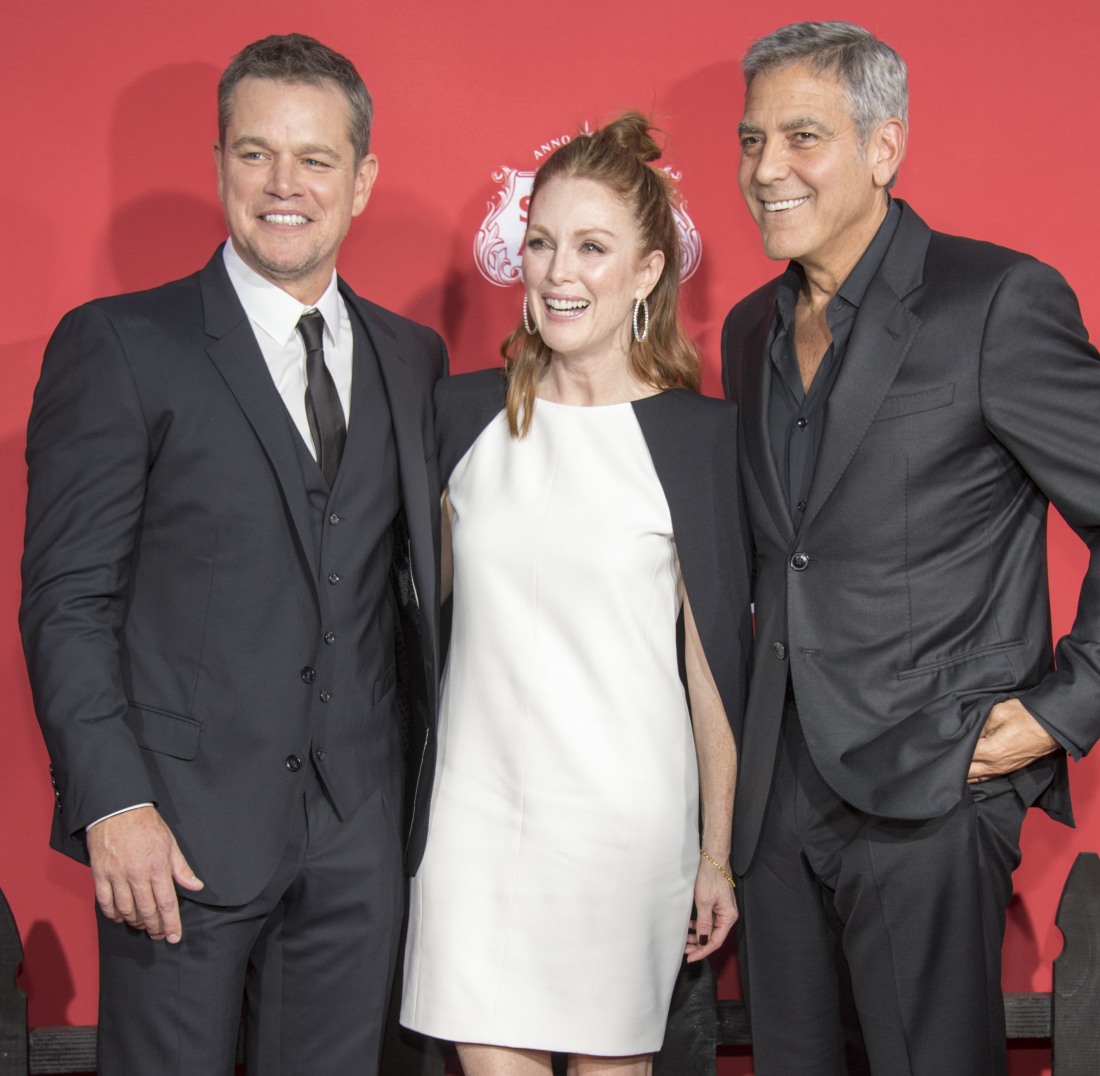 I bet George Clooney is wishing that he had chosen to release Suburbicon right after the late summer film festival season. It would have been good in early or mid-September. Hindsight is 20-20, I guess, because Clooney could not have chosen a worse time to release a movie starring Harvey Weinstein's main guy, Matt Damon. The promotional tour has barely gotten off the ground and it's already such a mess. To be fair, George is doing okay on his side. Matt is not though. Matt and George – and Julianne Moore, being used as a ginger shield to deflect criticism – gave interviews to the Today Show. So messy. Here's the video:
I do not understand the point Matt Damon is trying to make. Does Matt Damon understand the point he's trying to make? It started out as "I never knew" and then it became "oh but I knew about Gwyneth" and now it's "I knew about Gwyneth but I couldn't do anything because I never saw anything directly, right in front of me." Is that how low the bar is being set for men? They are only accountable to any degree when a woman is being assaulted right in front of them? Here are some quotes from this interview:
Clooney on Weinstein's reputation: "I don't want to say the rumors, because most of the rumors that I knew were from Harvey himself. He would say, you know, 'I had an affair with this actress or that actress.' And, you know, I took all that with a grain of salt. I thought he might have been chasing them."

Clooney wants the colluders: "There were people that brought young actresses to his hotel room. We should have known this. This is violating women. This is assault. This is silencing women… I'm furious… The idea that he's committed these kinds of atrocities? I want to know who knew…. Whoever had that story and didn't report it? I want them held responsible. I want to know what kind of ad dollars were spent from the Weinstein Company and from Miramax. We should've known this."

Damon on what he knew: "I think everyone knew he was a womanizer, but in the '90s I definitely heard he was… I mean, I knew the Gwyneth story. I worked with her after that on 'Ripley' and she and I never talked about that but Ben had told me about it and at that point, Harvey was incredibly respectful of her, always. I don't know what I could have done… I never saw anything in front of me. Look, he was a bully, he was intimidating, that was part of who he was. I've been reading these stories because I am racking my brain. Did I see something? Could I have known something? Is there something I could have done?"
I still do not understand how Matt Damon's current talking point is that he KNEW about Gwyneth but he didn't know anything and he never saw anything and never heard anything and he KNEW about Gwyneth. It's not even the fact that he didn't know what to do back then, and I tend to believe that circa 1997, there was little he could have done. But for f–k's sake, figure out a better way to talk about this right now. Figure out what to say that doesn't make you sound like a complicit a–hole. The basis for "shutting down sexual harassment" shouldn't be "if I see it happen right in front of me, I'll maybe say something, or maybe I won't and I'll just talk about how I didn't see it 20 years from now."
Here's how badly this promotional tour is going – Matt and George made appearances on Monday night's Jimmy Kimmel Live and it garnered headlines like "Matt Damon and Ben Affleck's Trainwreck Post-Weinstein Apology Tour."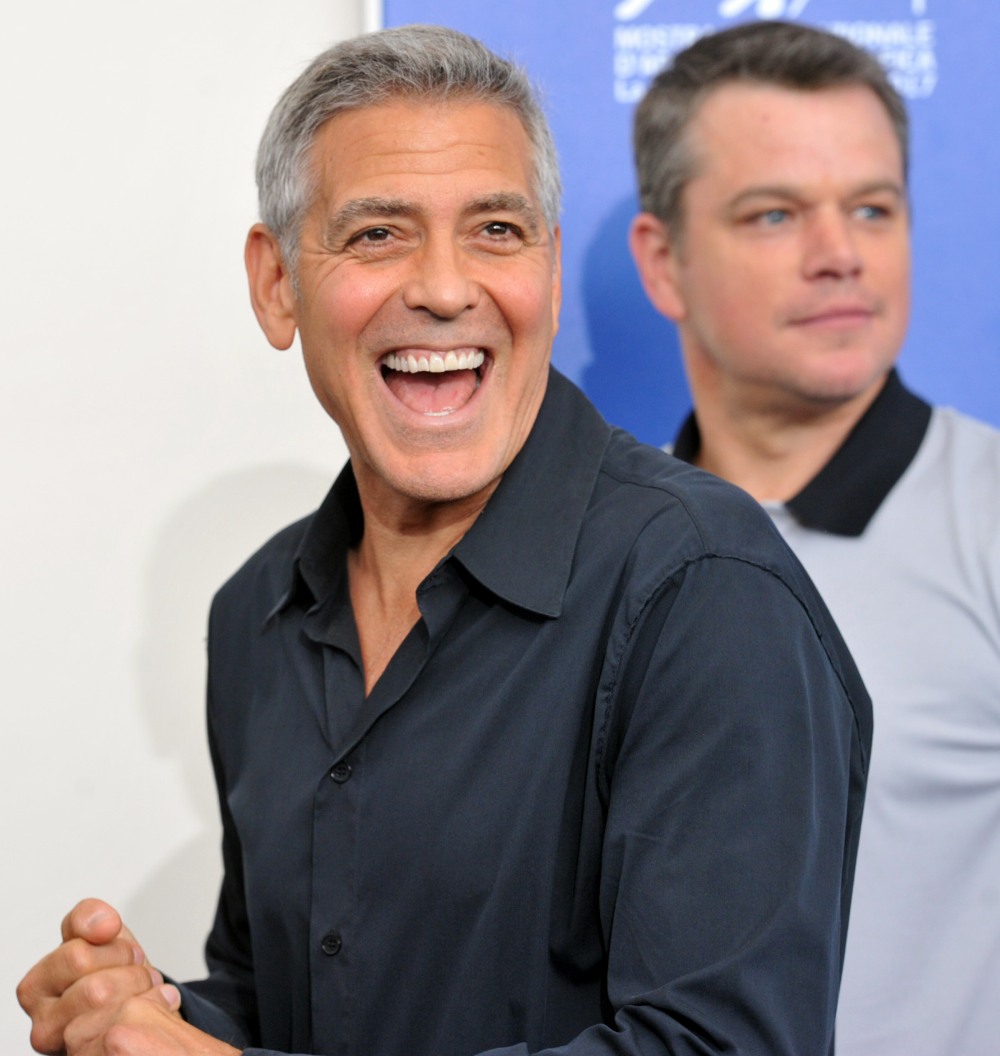 Photos courtesy of WENN.