Oversharing Real Housewife of Atlanta Kim Zolciak-Biermann is once again taking to social media to showcase her often dubious mothering skills.
On Wednesday, the "39″ year-old (I think she may have skipped a few birthdays) reality presence took to Snapchat to share images of her three-year-old daughter Kaia getting her ears pierced. The adorable little girl sat in her Dad Kroy Biermann's lap while getting diamond studs put in her ears.
Kim narrated videos of the proceedings, stating, "The time has come for Kaia to get her ears pierced. She has begged me for two years. The time has come. Brielle and Ariana both had their ears pierced at like three weeks. I cried my eyes out, so pray for me." Kaia handled the situation like a boss, not only keeping the incident tear-free, but also showing off a big smile as the procedure took place.
Mama Kim, however, ended up being the one losing her composure. At one point she proclaimed, "My stomach is so upset!" She also told her little girl "Your mom's crying and you're not. You're such a toughie!"
I'm not a mom (you, and society in general, are welcome for that), but I don't know why anyone would want to pierce a baby's ears. At least Kaia asked – and as you can see, it was hardly traumatic for her. I grew up in Miami, so little kids with pieced ears were pretty much the norm. I was probably the last person I know who got their ears pierced (at 15). So, how long until Kaia gets lip fillers? Kim has always bothered me, especially when she posted pics of her kids in the hospital on social media, but this ear piercing thing is kind of sweet.
What's not sweet was Kim's unsolicited "marriage advice," delivered to newlyweds (and, of course, reality personalities) Gucci Mane and Keyshia Ka'oir after their October 17 wedding in Miami. In a video posted to BET's Instagram, Kim, accompanied by daughter Brielle, shared the key to her marriage, which was, "sex, sex and more sex!" Brielle served as a (somewhat surprising) voice of reason, telling her mother "That's a little vulgar, mom." But Kim ignored the rebuke and prattled on, adding, "And communication! Communication is definitely key. Nobody's a mind-reader. But definitely sex!"
Kim posted a video on her Instagram of she, Brielle, and another woman busting a move at the reception, keeping the "k" in "klassy."
Ugh. Would someone please alert me when this woman's 15 minutes of fame are up? Thanks much.
Note by Celebitchy: Kim and her husband, Kroy Biermann, dressed up like Hugh Hefner and a Playboy bunny for Halloween.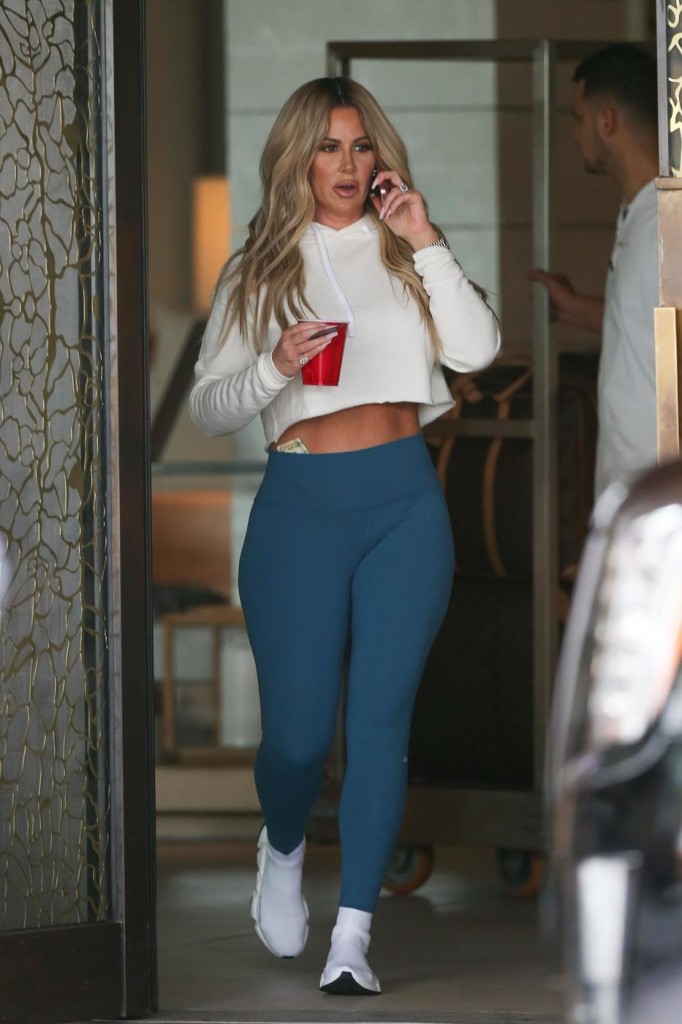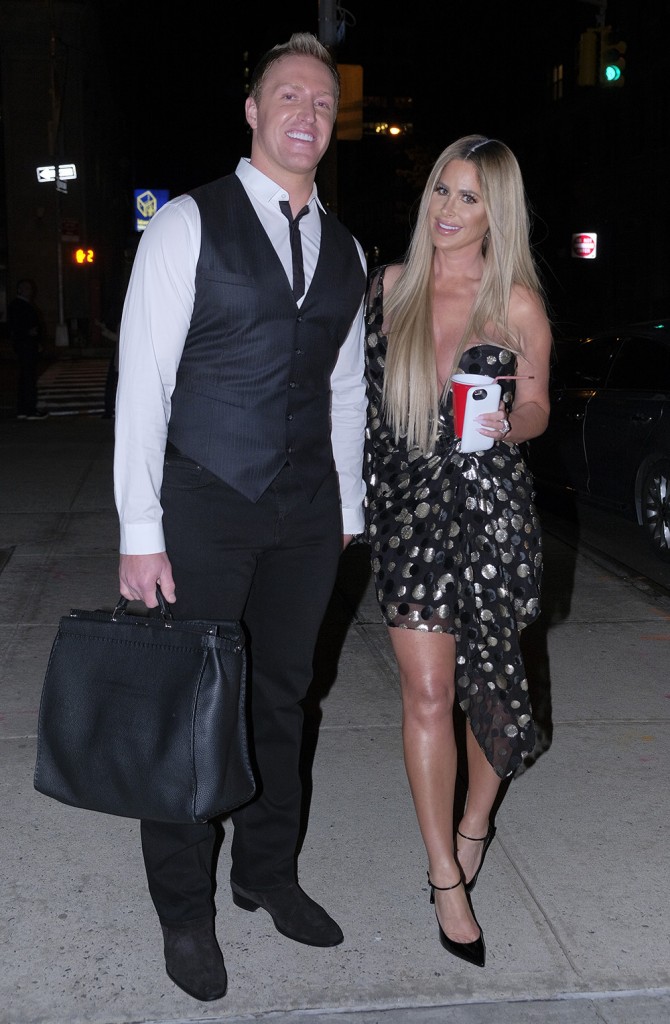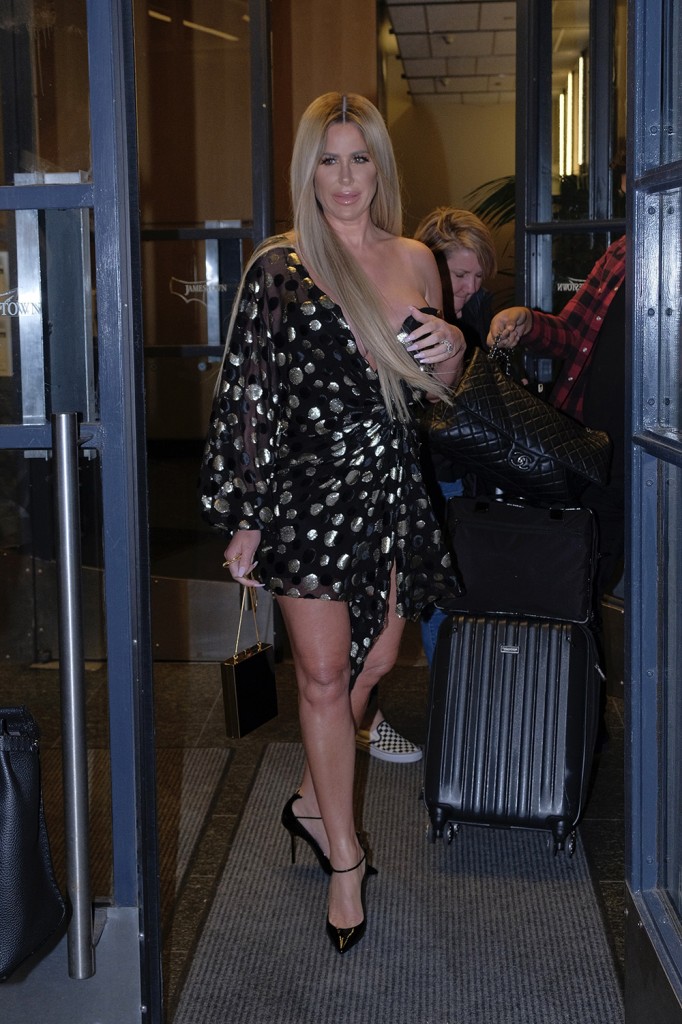 Photos: Getty Images, Pacific Coast News, WENN.com