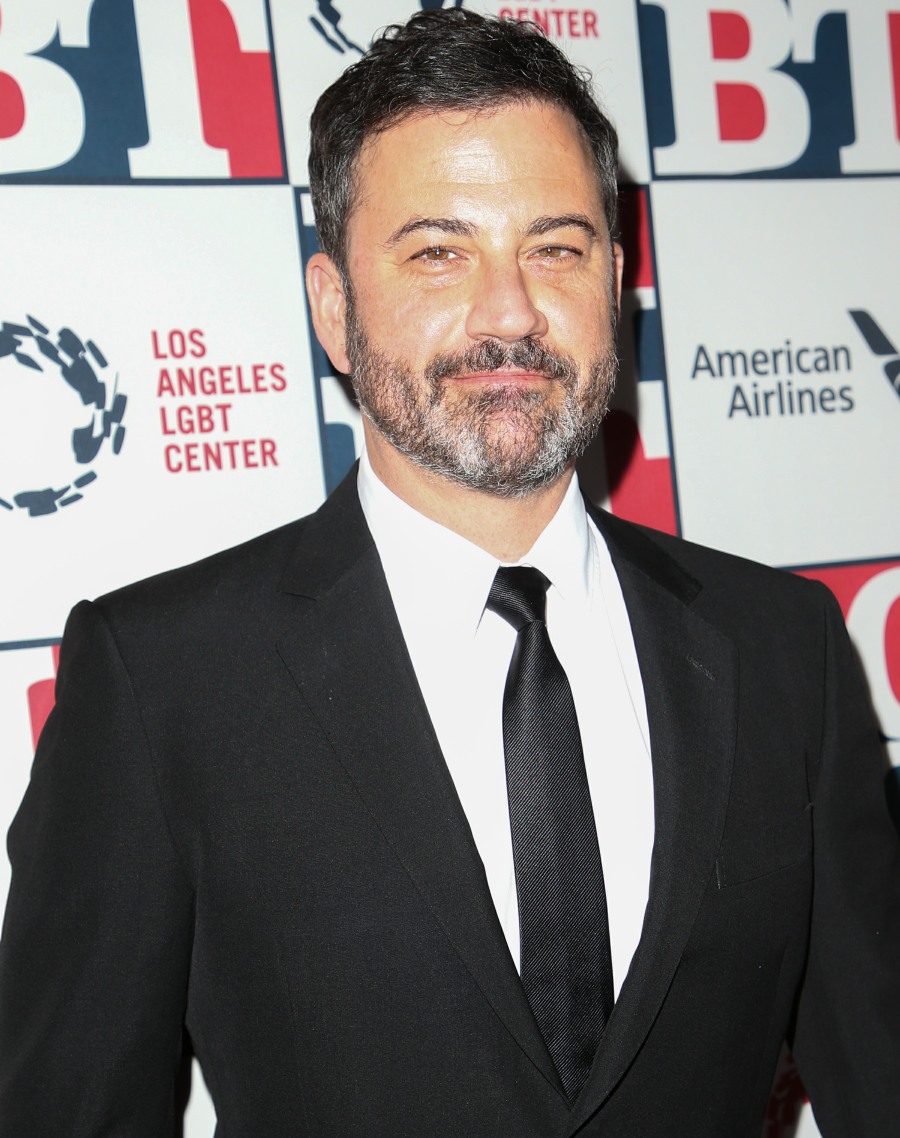 Jimmy Kimmel has really been winning me over this year, with his emotional statements and good work on health care policy and gun violence. I'm not sure if I would call him America's Walter Cronkite, but there you go. That's what New York Magazine calls him. NY Mag did a lengthy interview with Kimmel about politics, Harvey Weinstein, and how he's history of bro-ism gives him a more authentic voice. You can read the full piece here. Some highlights:
Why political messages coming from him in particular resonate: "I remember having a conversation with Ellen once, and she was really upset because — I don't remember specifically what was going on — there was some kind of anti-gay movement going on. I remember telling her that the country has come a long way [on gay rights] and reminding her that President Obama pretended to be against gay marriage for quite some time. Not that I was explaining anything to her, but to hear someone like me talk about equal rights for homosexual people hits harder than when people hear her talk about it. To hear the guy from The Man Show talk about that in an inclusive way — I have some credibility.

His real & constant worries: "There's definitely been a shift in my feeling about the country over the last year or so. I feel frustrated. I don't know — maybe a lot of it is media hysteria, but I go to bed worried and I wake up worried, and I honestly don't know if things are going to be okay. I worry that we're going to look back at Donald Trump almost fondly because someone worse will come after him. It's a result of our Celebrity Apprentice president. I never imagined he would actually be elected. I remember joking about it: If you tried to think of the most extreme example of someone who would never be elected president, Trump was a name you'd throw in there. There was a time when I thought this country was much more likely to elect Maury Povich as president than Donald Trump. His election was shocking. It makes me question everything.

On the criticism that he hasn't said enough about Harvey Weinstein: "I guess now I'm supposed to comment on everything that happens? And by the way, it's not just from the right. Now I see it from the left, "Aren't you going to say anything about fill-in-the-blank?" That's not what I do, and if I did, believe me, you'd get bored in a hurry. The Harvey Weinstein thing makes no sense: This perception that the right has spread around that I've not made any jokes about it is false…[the] facts don't seem to be of interest to anyone. Secondly, we do the show Monday through Thursday. I didn't see the Weinstein story break till shortly before the show started on a Thursday night, and then we had a rerun on Friday, so that's why it wasn't mentioned in our monologue. We would've had to go back and rewrite the whole show, and we're not going to do that for someone who was then not even known to 90 percent of the country. I have no interest in protecting Harvey Weinstein. I couldn't care less about Harvey Weinstein. Hopefully, he will get what he deserves and we'll all move on with our lives.

Whether things will change because of the Weinstein story: "I hope so. I definitely think it will make the guys who do this kind of thing think twice. But it's silly to point at Hollywood specifically. Hollywood's not so different than any other business.

Whether Hollywood liberals turned a blind eye to Weinstein: "I don't know. I mean, I remember hearing one story about Harvey, but it seemed designed to tarnish an actress. It was about some actress trading a sexual favor to get into a movie, and I always just assumed that it was probably untrue, and it was none of my business either way.

Whether he'll joke about Weinstein as Oscar host: "It's not really a laughing matter. There'll be a lot of people in that room who maybe have been through experiences with him, and that's not something I want them to relive on the night they get their Oscar. The Oscars are so far out. It's hard to figure out what we're going to say on the next show, let alone in March. There might not be an Oscars, because North Korea may have struck the Dolby Theatre.
If you read the full piece, there's a vein of #NotAllMen-ing and #NotAllWhiteFolks and #ItHappensEverywhere to Kimmel's arguments, which comes across as dismissive at times. I'm not saying that Kimmel is not a powerful voice against fascism – he IS a powerful voice. But that's partly because he's so deeply entrenched in toxic masculinity and white privilege too. He's basically admitting that as well, that when a message of inclusion comes from a guy like him, somehow people take it more seriously. As for what he says about Weinstein… it reminds me a lot of what George Clooney said initially, which is that a lot of men heard some of the sh-t but ignored it. But I also agree that… like, what jokes can you really make about Weinstein? The stories are horrific and if you attempt to joke about any part of the story, you might end up punching down.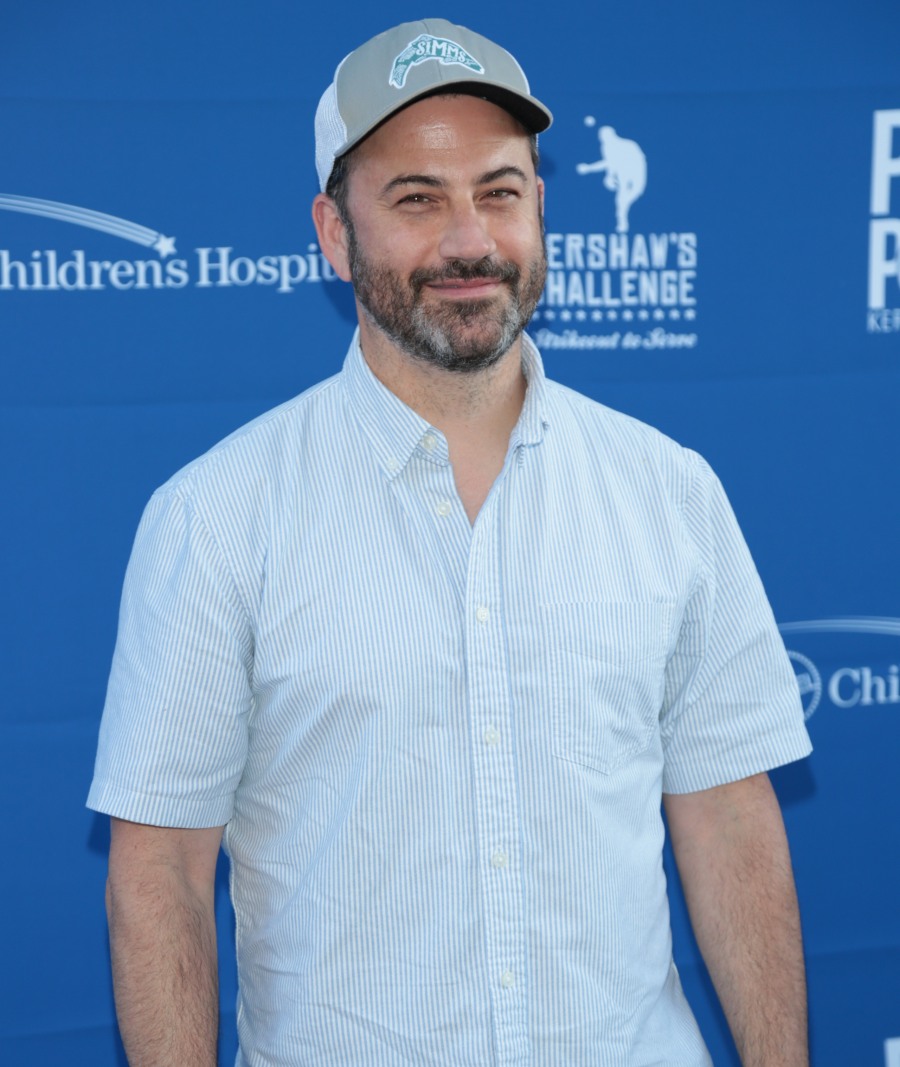 Photos courtesy of WENN.