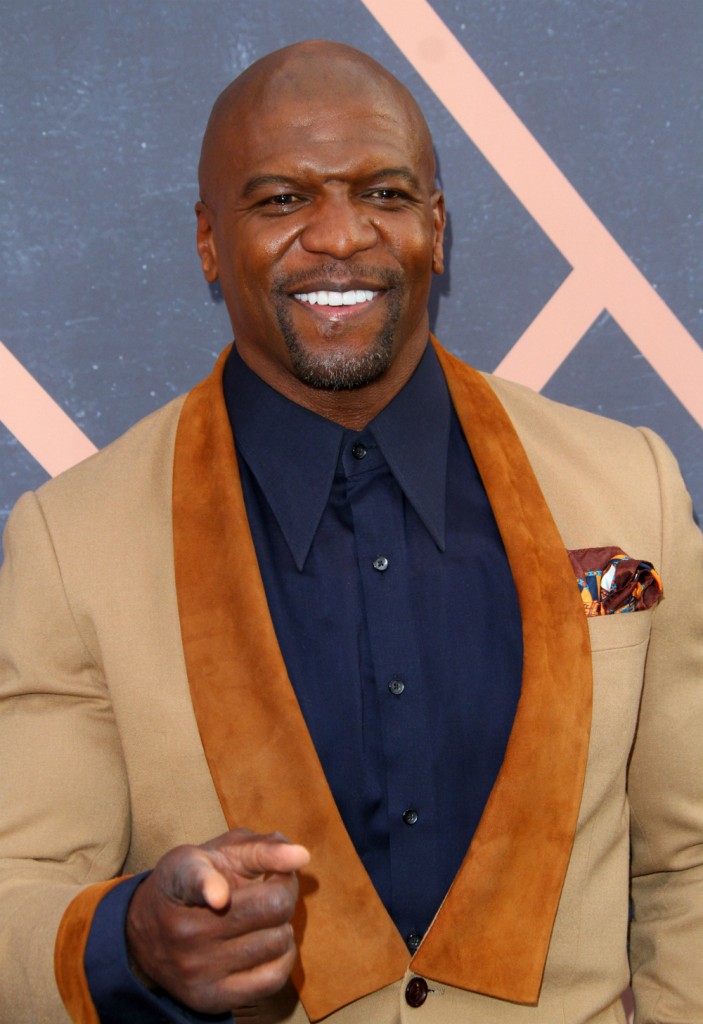 I could spend a good portion of my time talking about actor Terry Crews. He stars as Terry Jeffords on Brooklyn Nine-Nine, which I think boasts one of the greatest ensemble casts ever. If any one of them quit, it would leave a hole, Terry most definitely included. In addition to being entertaining, Terry is an advocate for civil rights and feminism. In 2014, he admitted that his becoming an outspoken feminist was a result of his past mistakes in this area – I appreciate people who admit they were wrong. Before becoming an actor, 6'3" Terry was a defensive end for six years in the NFL. In May, Nine-Nine did an episode on racial profiling by police that was pulled from Terry's real life experiences. The episode, Stop and Frisk, is available on Hulu and was truly powerful.
CB reported last month on Terry revealing in the wake of the Weinstein scandal that he, too, had been groped. Terry did not name his assaulter at the time but he has since been identified as William Morris Executive Adam Venit, who, coincidentally, counts Adam Sandler, Dustin Hoffman and Brett Ratner among his clients (in addition to some nice people). Venit is currently on leave due to Terry's allegations.
Adam Venit, the longtime head of WME's motion picture group, is on leave from the agency as it probes an allegation of sexual harassment involving actor Terry Crews.

Crews disclosed via social media on Oct. 10 that he was groped last year at a "Hollywood function" by a "high-level Hollywood executive." Sources close to the situation said Crews in recent days has been preparing to cite Venit as the unnamed executive. Crews is a client of WME.

Reps for WME and Venit declined to comment, as did a spokeswoman for Crews.
Details about the incident, including the setting of the event, remain sketchy. It's unclear if Venit's alleged intent was overtly sexual or if it was aggressive horseplay that crossed a line. Crews said the groping occurred in full view of his wife.

Venit represents an extensive client list that includes Dustin Hoffman and Brett Ratner, both of whom have been accused of sexual harassment over the past week. He also reps such top talent as Golden Globe and Oscar winner Emma Stone, as well as Adam Sandler, Diane Keaton, Shawn Levy, Vince Vaughn, Marc Forster, and Eddie Murphy.

Venit worked at Endeavor from 1996 to 2009, when the company merged with the William Morris Agency. He began his career in the mailroom of Creative Artists Agency, where he worked for 11 years and became a leader in the talent department.
I stand with Kaiser, CB and Corey in the belief that a victim has the right to choose to speak out or not. I don't know why Terry hesitated to name Venit and it doesn't matter, it's his right. I do hope that Terry really was preparing to out this guy and someone didn't leak information before Terry was ready. I know Variety was looking to fill content but the line, "It's unclear if Venit's alleged intent was overtly sexual or if it was aggressive horseplay that crossed a line," rubbed me the wrong way – it just doesn't matter. He was groped, she was groped – they were touched in a way they did not consent to, no more definitions are needed. Also it's unlikely Venit only did this to one person one time.
This next Terry story is a completely different in tone but it's delightful and supports my "Terry Crews is Awesome" theory so please bear with me. A lady named Darrel Kennedy recently applied for a new credit card on which she tried to put Terry's face:
ordering a new debit card… pic.twitter.com/3P5kcibkiH

— 𝒹𝒶𝓇𝓇𝑒𝓁 𝓀. (@DarrelKennedy) October 31, 2017
The bank said they couldn't use Terry's likeness without his written consent. So, Darrel did what any thinking person would and prayed to the Twitter gods to get approval:
They rejected my request because they said i needed written approval from @terrycrews😪 Can y'all RT or tag him so a girl can save some 💸💸💸 https://t.co/QdTUIXxQX7

— 𝒹𝒶𝓇𝓇𝑒𝓁 𝓀. (@DarrelKennedy) November 2, 2017
And if you ask the Twitter gods nicely…
I approve. Signed, Terry Crews https://t.co/IKhgEhzEbT

— terrycrews (@terrycrews) November 2, 2017
Darrel tweeted her journey towards Crews Card approval with Terry rooting her on each step of the way. Then there's the synergy of Terry keeping the same picture in his wallet:
I swear, this story was the balm I didn't know I needed. Plus, it inspired a friend and I to pour over countless photos of Terry so we can select the perfect shot for our new Crews Card.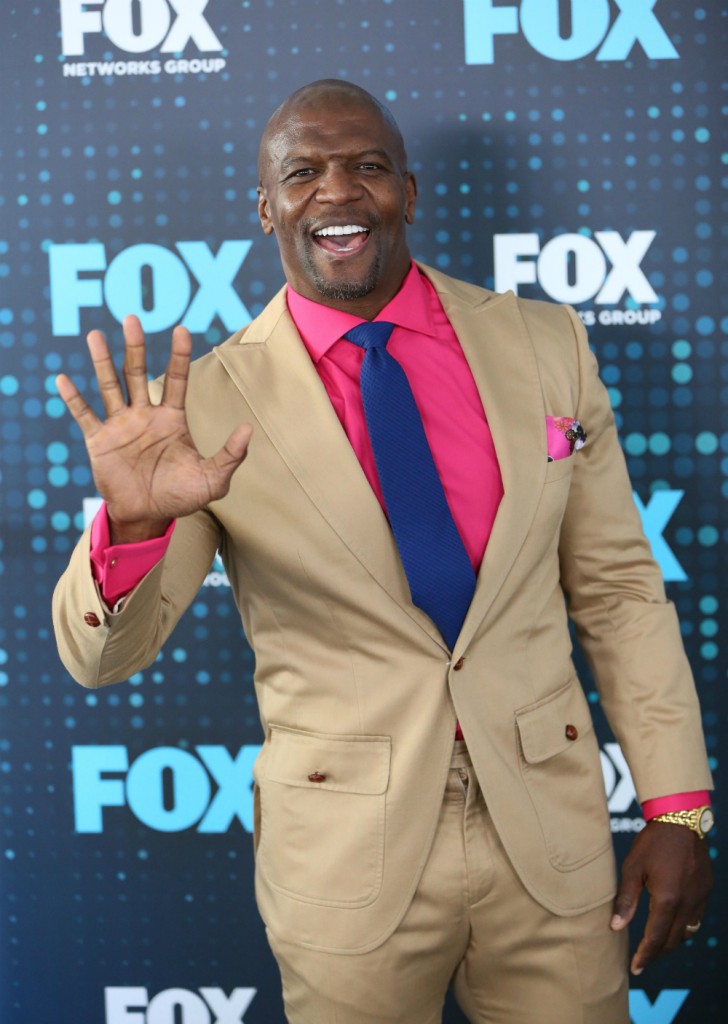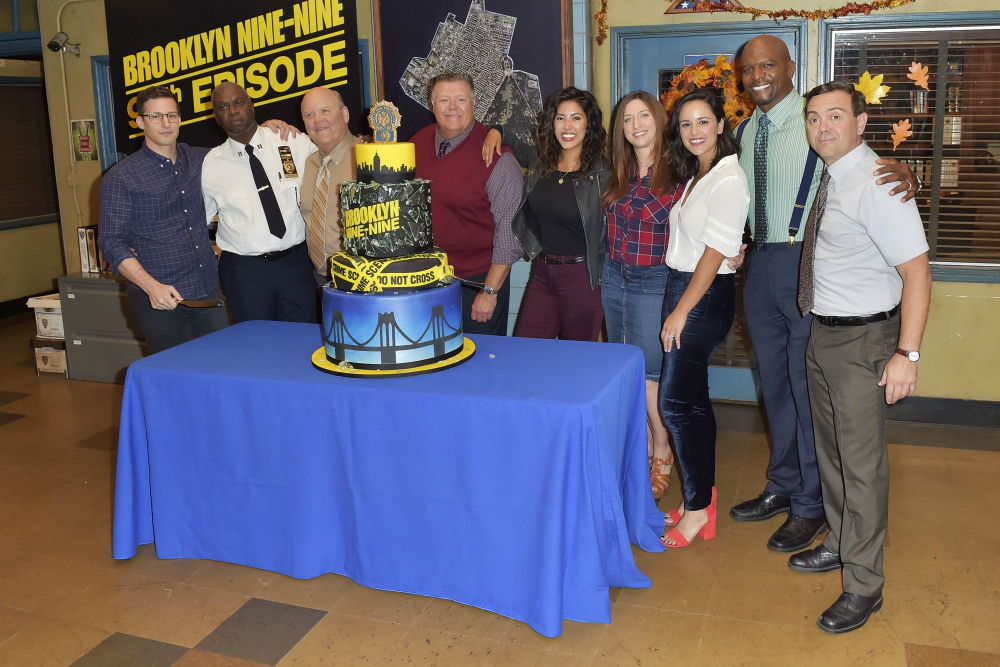 Photo credit: WENN Photos, Getty Images, Twitter and Instagram