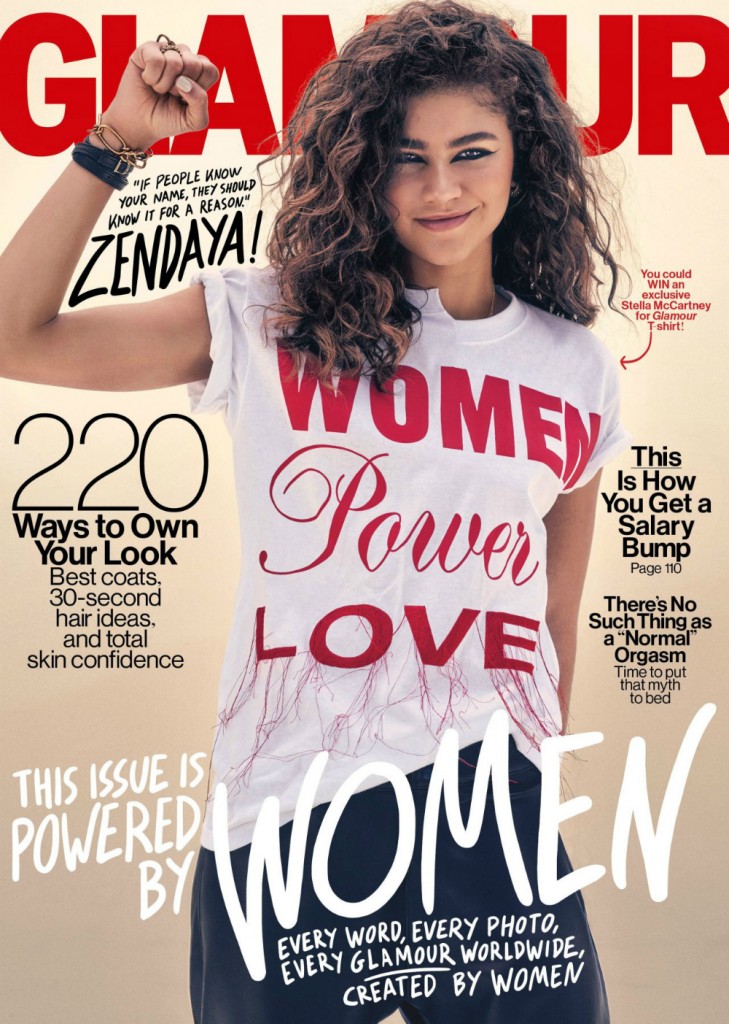 In this month's Glamour, Blackish star, Yara Shahadi interviewed Zendaya about the importance of education, finding her voice and our next president (wishfully). We're all fond of Zendaya here and report on her whenever we get the chance. So it surprised me in Yara's introduction when she said, "I'm honored to know (Zendaya), and excited for you all to get to know her better." As far as I'm concerned, Zendaya should be a household name. I'm not always a fan of celebrities interviewing celebrities because, in my opinion, the 'interviewer' always injects too much of themselves into the discussion. Because I am a fan of both Zendaya and Yara, I really enjoyed this. They are such positive voices for today's generation. Plus, they're both so well-spoken, it was a joy to read. You can read the whole interview here but below are a few quotes:
Zendaya on the importance of education
I remember some kids I knew would cheat their way through an online school program. That's insane to me. My mom had to write letters to Disney lawyers to say, "Listen, my daughter needs this teacher," because I'd finally found someone who would work with me when I had press tours. In the car. On the plane. On the train. In the hotel room. She'd be like, "Are you tired? I don't care."

Zendaya on finding her voice
I can genuinely say that I'm not the same person I was a year ago. As my social platforms grew, I realized that my voice was so much more important than I had originally thought. I think if every young person understood the power of their voice, things would be a lot different. And it's becoming more popular to be outspoken.

Zendaya and Yara name women who inspire them like Oprah and Shonda Rhimes
Zendaya: Beyoncé. She took it to the next level with Lemonade. She's got twins, and she's banging. She's killing it. And, of course, Michelle Obama, because that is an intelligent woman.
Yara: She's the forty-sixth president that I recognize.
Zendaya: She's my president. Who is going to convince her to run?

Zendaya on getting made a producer on K.C. Undercover
I was like, "If I'm going to do this, this is how it has to be." There needs to be a black family on the Disney Channel. A lot of people who aren't people of color can't quite understand what it's like to grow up and not see yourself in mainstream media. And you know, there is so much work left to be done. I've talked about this before, but can I honestly say I would be in the position I'm in if I weren't a lighter-skinned black woman? No.
In the interview, Zendaya makes it clear that acting was her desire and her parents sacrificed to make it happen for her. Plus, both Zendaya's parents are educators so I imagine their agreement was that they would help Zendaya to fulfill her dreams but she had to commit to school. But I like that she emphasized that she really valued education and appreciated that her mother fought for her to have the best she could given her career. What most stood out for me was her comments about finding her voice. I think so many of us feel changed. I know I do. To reinforce Zendaya's comments, Yara added, "It no longer feels like an option whether or not to be active." This is so true, isn't it? It's not even comfortable to 'do nothing' anymore.
As for Michelle Obama as president – she's said she won't run. I'm certain she will remain a diligent voice for the advancement of this country but I think she's found where she wants to operate. After all the work she's done for us – and all the bs she's been forced to endure – she's entitled to pick her platform. If she decides to run for something, I'll be listening. In the meantime, I am more than happy to join her supporters like Zendaya and Yara in whatever cause she is championing.
PS – fans of Zendaya's clothing line, Daya: she's having an amazing clearance sale currently!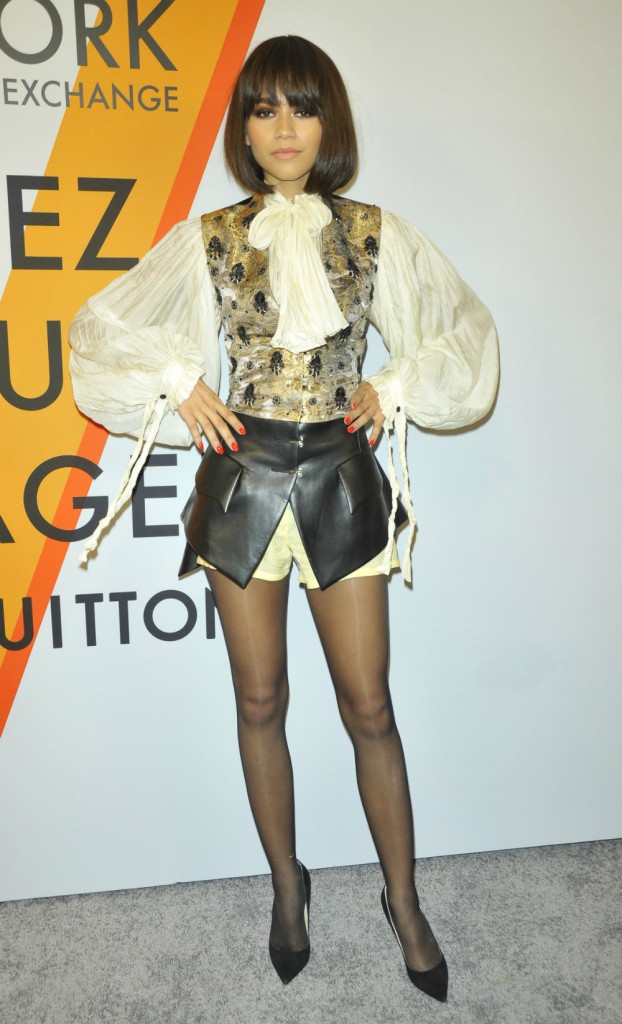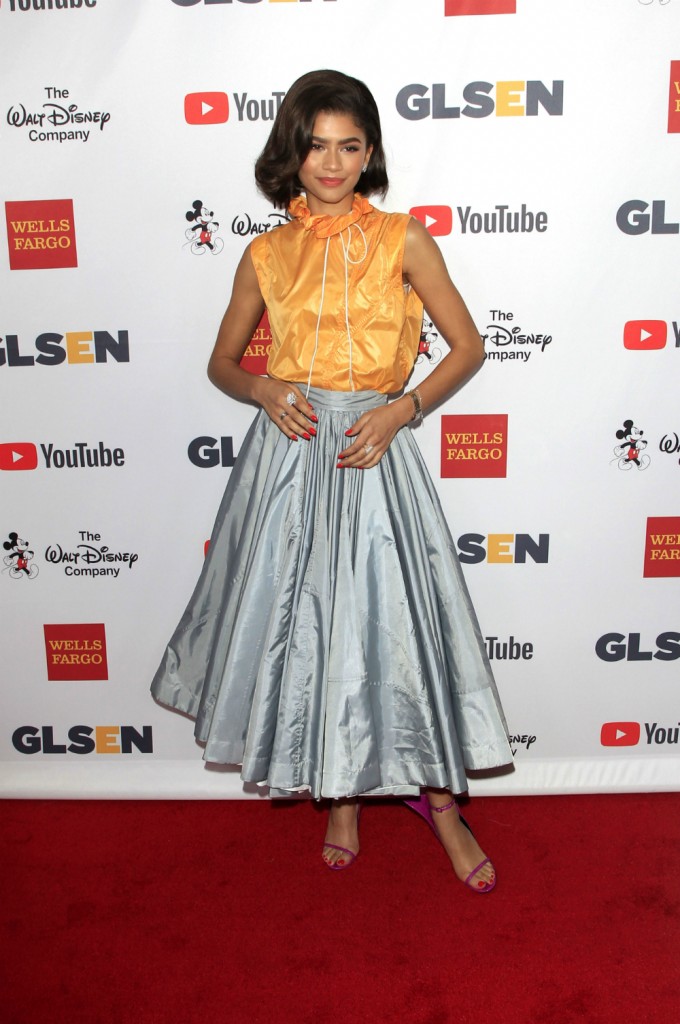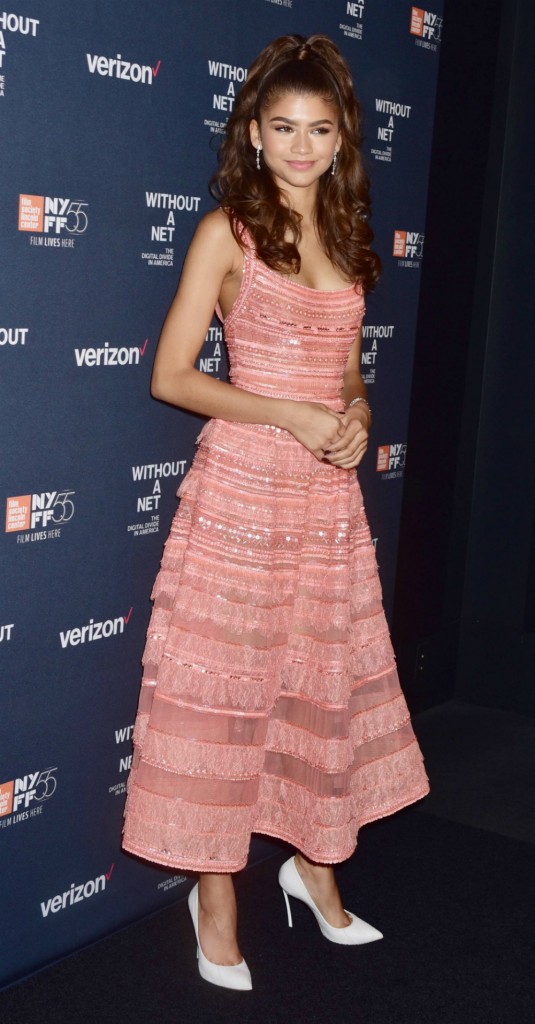 Photo credit: Glamour Magazine and WENN Photos