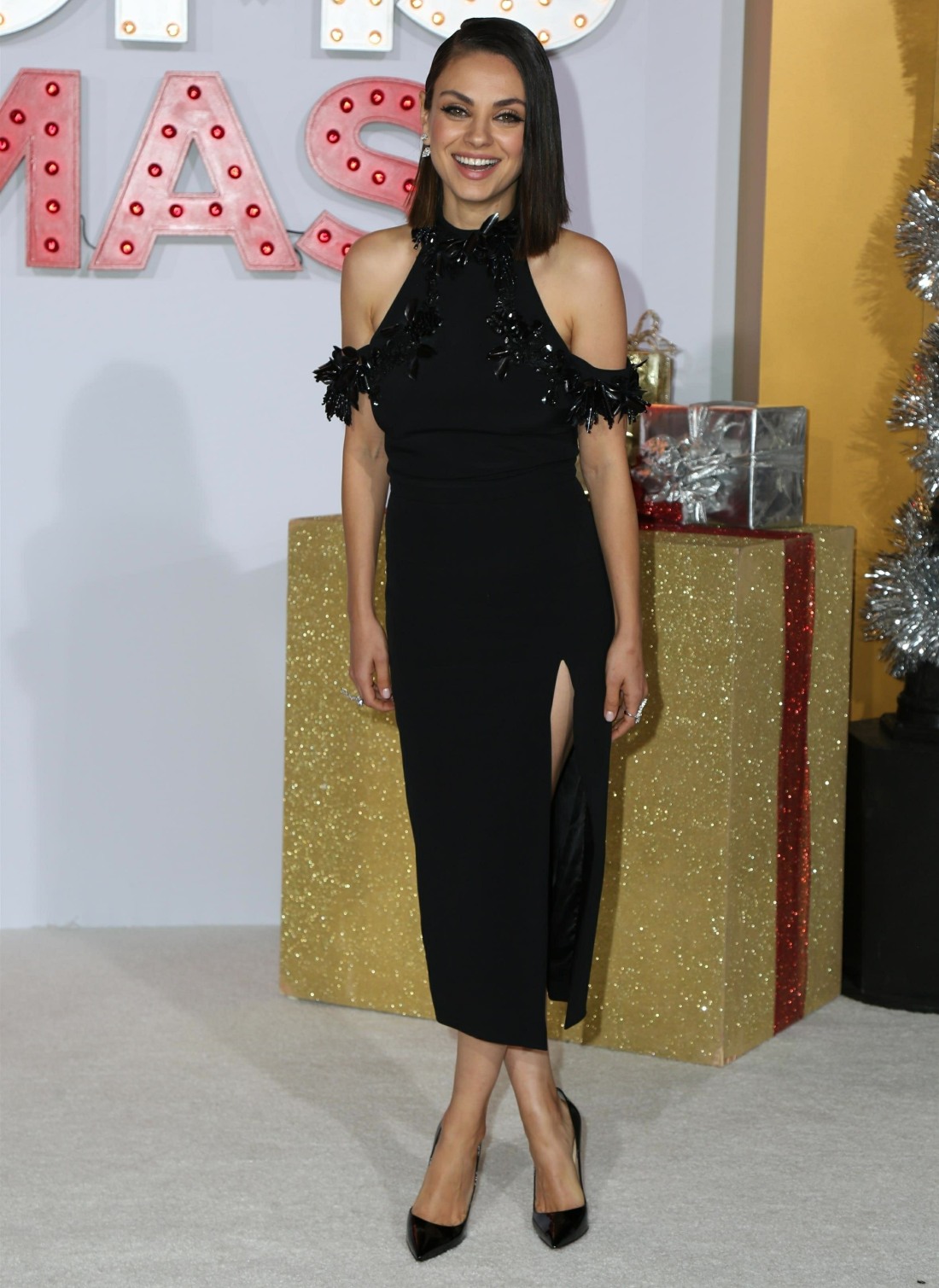 Here are some photos from last night's premiere of Bad Moms Christmas, the sequel movie to the hit film (?) Bad Moms. As I said in a previous post, I recently watched Bad Moms and I wasn't really into it, but whatever, at least women are getting some work in Hollywood. Anyway, here are some photos from last night's LA premiere. The fact that the two stars – Mila Kunis and Kristen Bell – didn't even bother to bring their husbands for the premiere probably doesn't bode well. But, again, at least somebody is getting paid.
Mila Kunis wore this sparkly Cushnie et Ochs dress with Louboutin heels. I'm glad that no one on the red carpet did a Christmas theme with their outfits, and yet I feel like Mila is totally giving us a Christmas-party look here. It's kind of cool – Christmas-y yet not, perfect for a holiday party but since it's only late October, no one wants to think about Christmas yet.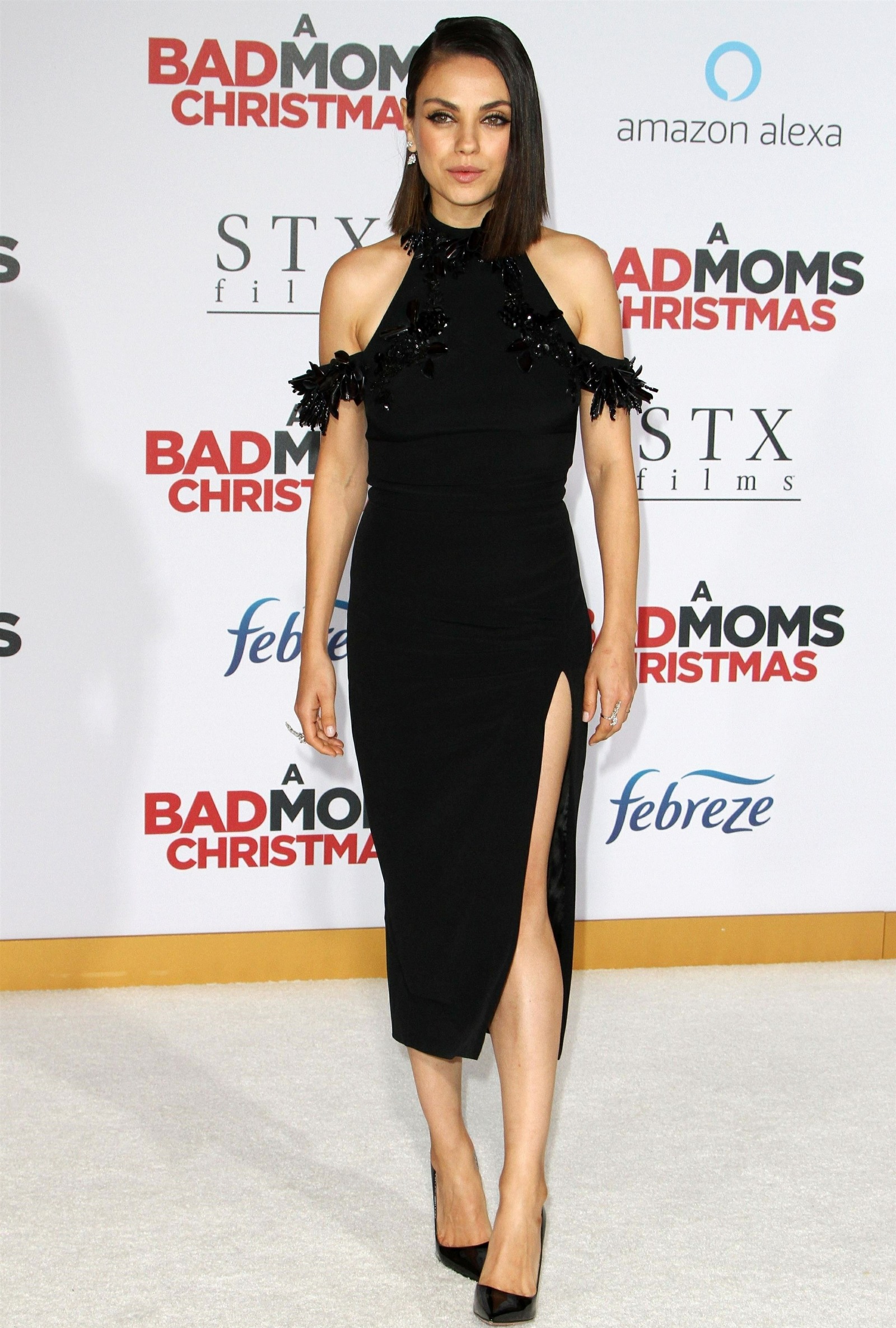 Kristen Bell actually had my favorite look on the carpet – I love this Michael Kors dress on her specifically. It's a very clean, simple and flattering look for her. She's a small woman, and a big, flouncy dress would just overwhelm her. Much like Mila's look, this feels like a great holiday-party dress too. Also: both Mila and Kristen are rocking the sh-t out of their blunt-cuts these days. I sort of wish I could get this haircut and it would look like this (spoiler: my hair would not do this).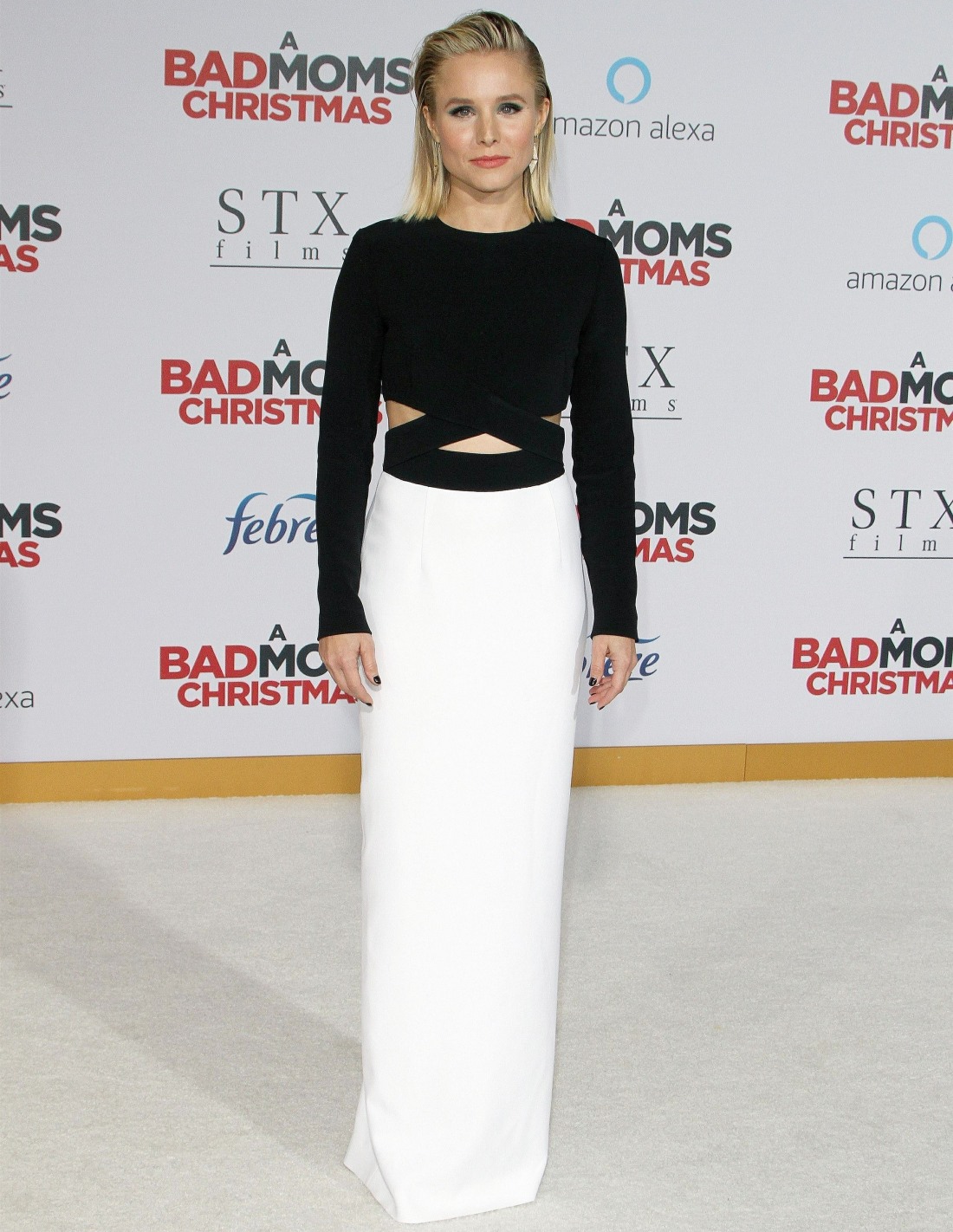 I feel like I'm the only person who doesn't really get why Kathryn Hahn gets so much work. How???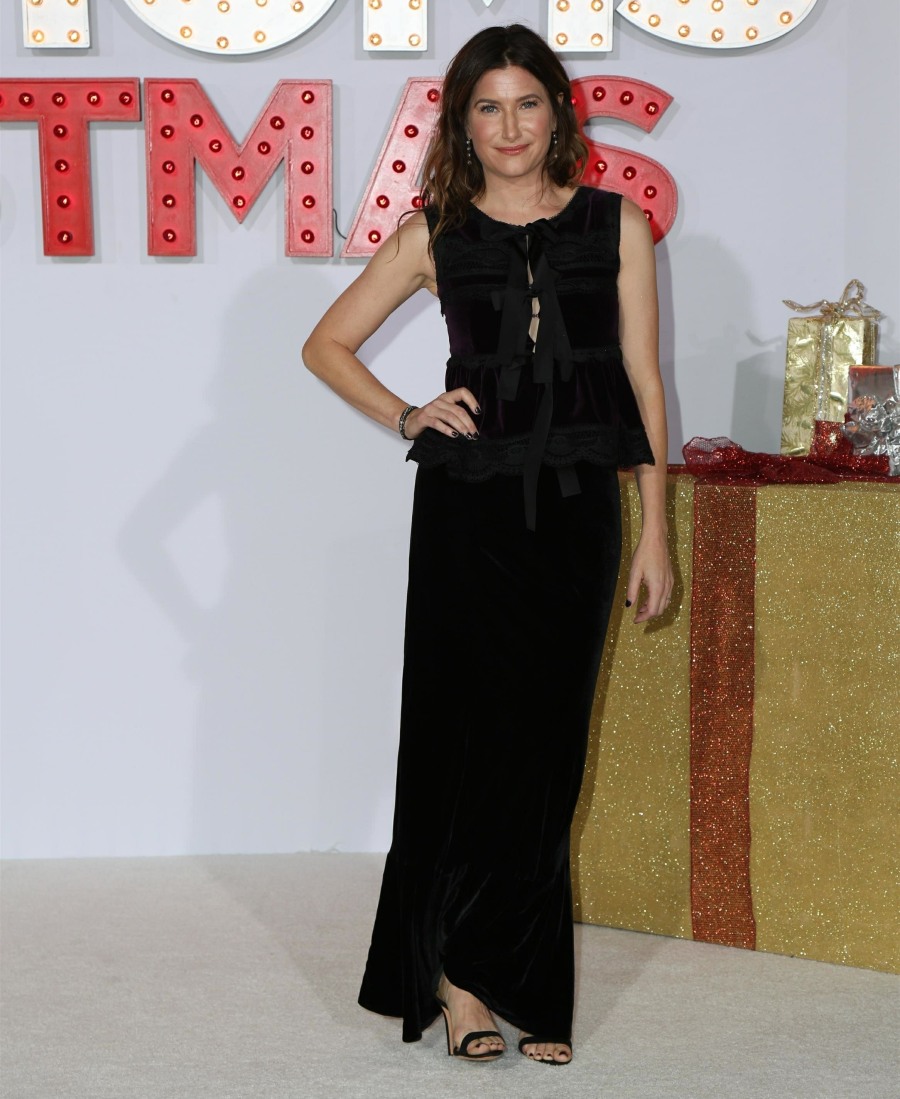 Susan Sarandon is in the movie too. No comment on that, but WTF is this outfit? Of all Sarandon's faults, we never discuss how she has terrible taste in blouses.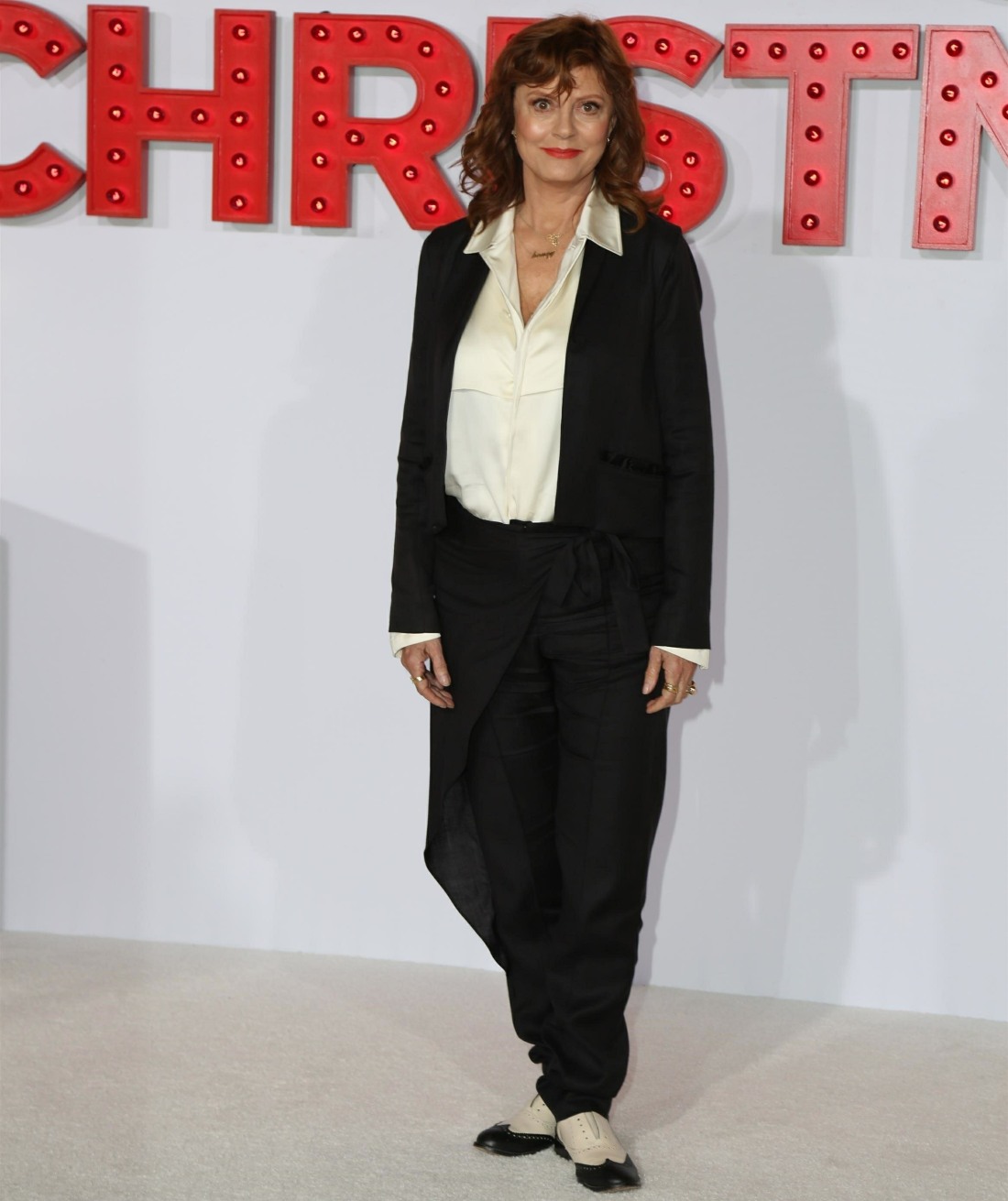 Photos courtesy of Backgrid.