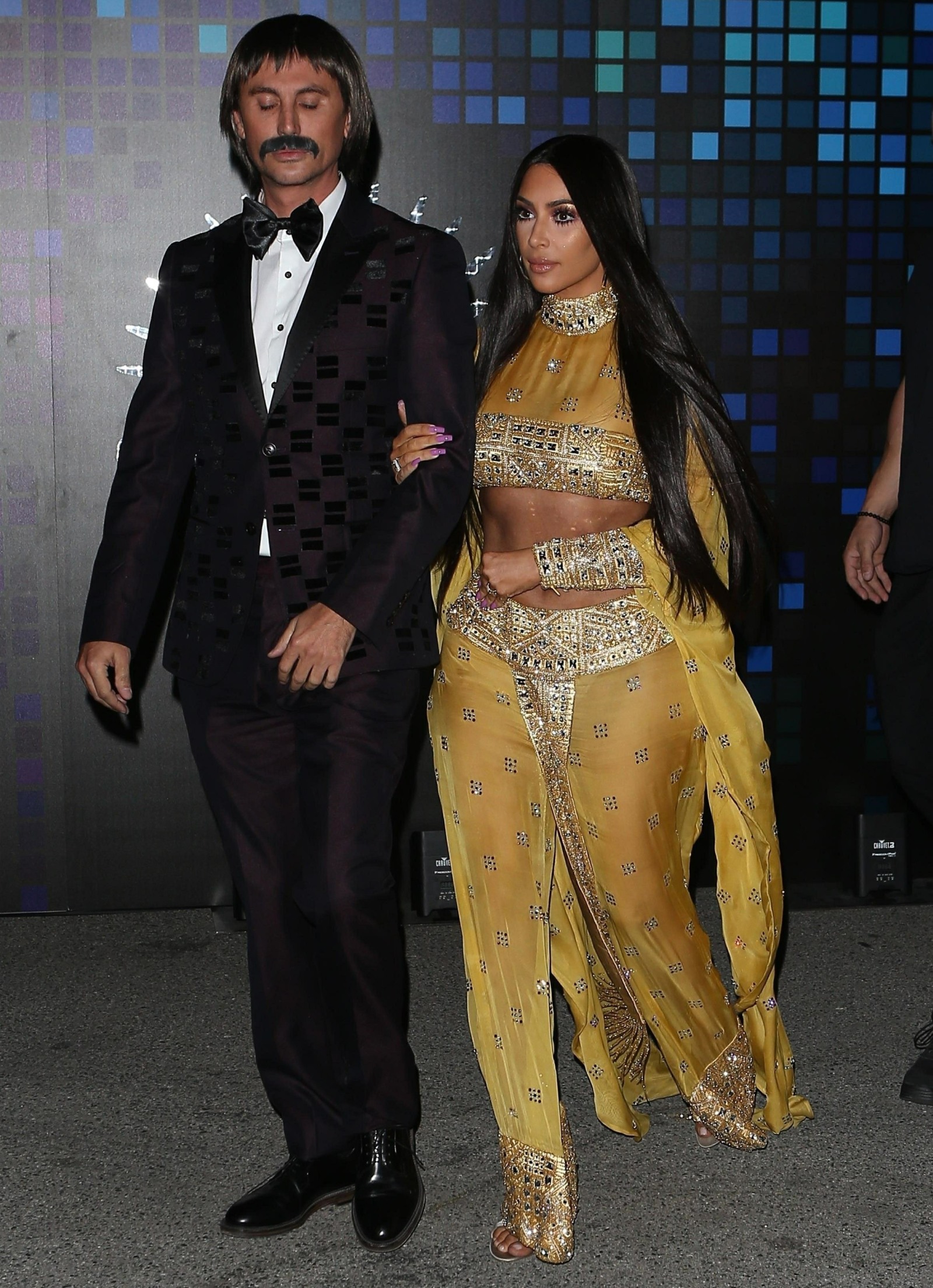 Here are some photos of Kim Kardashian and Jonathan Cheban over the weekend at the Casamigos Halloween party. The theme was "1970s" and many celebrities killed it (in a good way). I actually love Kim's Cher costume here – Kim and Cher both have Armenian heritage, and Kim's had so much plastic surgery that she really does look like Cher-in-the-1970s. Kim's been doing the long, straight, black Cher hair off-and-on for years too, so this feels organic. And who knew that Cheban would look so much like Sonny Bono?
Unfortunately for everyone, Kim didn't stop with the Cher costume. If I was Kim, I would have worn that Cher costume for an entire week, but Kim decided to do something else. She actually cycled through three costumes in three days. One of her Halloween costumes? Madonna. Kourtney was Michael Jackson, and they dressed up like Madge and MJ at the Oscars:
Michael Jackson & Madonna pic.twitter.com/RTxA90XfBC

— Kim Kardashian West (@KimKardashian) October 29, 2017
MJ & Madge -#ICONS pic.twitter.com/sbz5Fk9eI6

— Kim Kardashian West (@KimKardashian) October 29, 2017
I don't really have a problem with this either…? I mean, I'm sure it will offend someone, somewhere. But I think it's sort of fine. The last Halloween costume though… NO. This was not a good idea. Kim dressed up as the late, great Aaliyah. NO. Plus, Kim was spilling out of this "costume" so it really just looked ten kinds of wrong. NSFW:
Baby Girl Aaliyah pic.twitter.com/5GUHkNJgNi

— Kim Kardashian West (@KimKardashian) October 29, 2017
As you can imagine, no one was happy about Kim dressing up as a late African-American artist. Critics said Kim was doing another cultural appropriation of black women, for the millionth time. I'll only say one thing in Kim's defense: she didn't do blackface, y'all. Give her that, at least, because so many celebrities and non-celebrities would have done blackface. Kim just wore Aaliyah's costume from the "Try Again" video.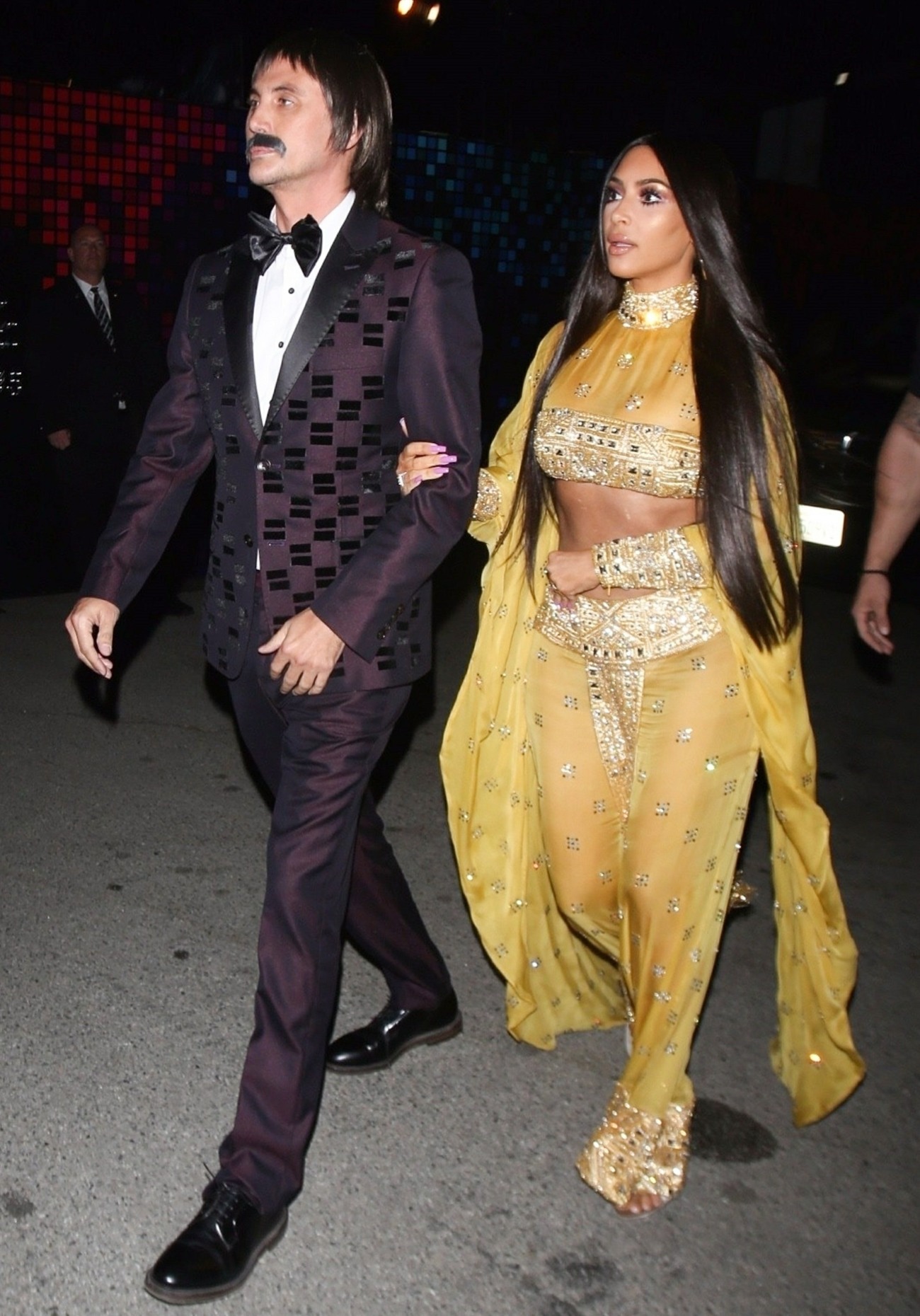 Photos courtesy of Backgrid, Kim's Twitter.