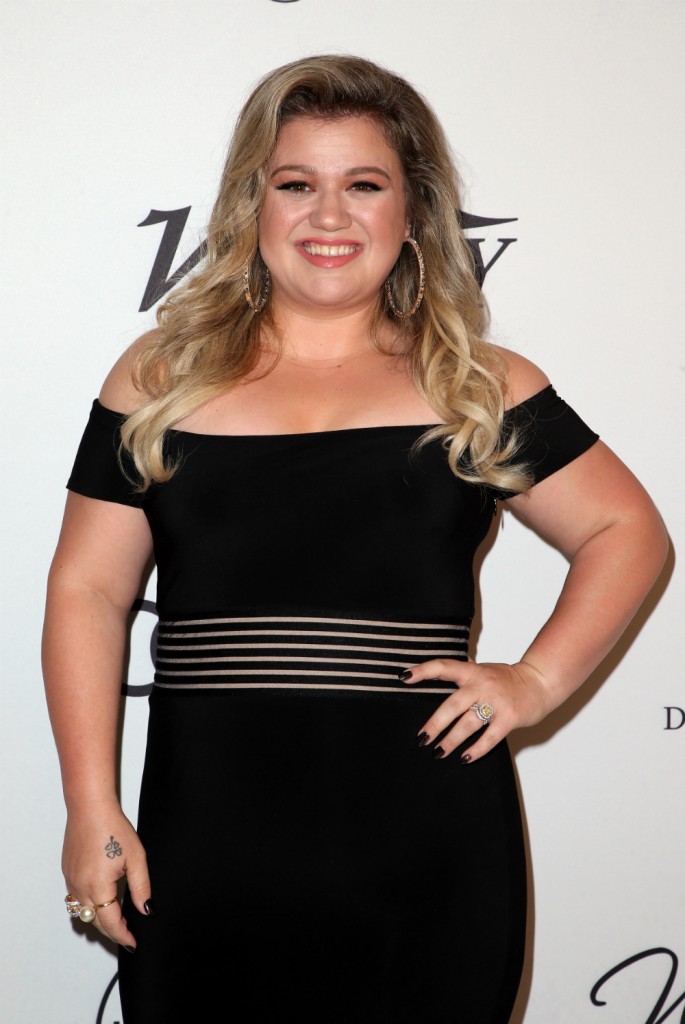 Kelly Clarkson's new album, The Meaning of Life, dropped this week. I haven't heard it yet but I unabashedly love Kelly and generally like her music. Fortunately for us, new music means more Kelly as she makes her way along the promotional path. Recently she made headlines by saying "When I was really skinny, I wanted to kill myself." That singular quote was pulled out of context by most agencies. CB elaborated nicely about Kelly's point being that nobody cared about her mental state because of her physical appearance. Because Kelly dares to be comfortable in her own skin, it seems to be what most people want to talk about. Like, how dare she live her best life at a normal size. Recently Kelly furthered her comments about her state of mind and how now, as a wife and mother, she feels more empowered than ever.
While Clarkson, 35, says she's "never felt the need to be a certain weight," there have been moments of insecurity.

In 2007 she admitted she was bulimic for a short time in her early teens because she felt she'd get better parts in her school musicals if she was thinner. And she recently told Attitude magazine, "When I was really skinny, I wanted to kill myself. I was miserable, like, inside and out, for four years of my life. But no one cared, because aesthetically you make sense."

But at her recent iHeartRadio album-release party in L.A., Clarkson clarified those comments had more to do with having to smile through the "arranged marriage" of her first post-Idol record deal and the stresses of her career rather than feeling suicidal: "People are always pushing us, but we're also pushing ourselves and you don't really know your limits until it's too late sometimes."

Helping Clarkson find balance is her husband, music manager Brandon Blackstock, 40, and their children — Clarkson's stepkids Savannah and Seth, as well as daughter River Rose, 3, and 18-month-old son Remington Alexander.

"I feel sexy and far more intelligent and wiser," Clarkson says of life as a wife and mom. "I don't think you have to get married. I don't think you have to have children. But once I got married and had kids, my level of empowerment grew to another level."
Clarkson credits her family for giving her the life experience necessary to record Meaning of Life.

"A lot of these songs you have to have lived for you to be able to sing them," she says. "And I'm living!"
Maybe I'm too much of a Kelly apologist but I feel like this is being taken out of context as well. The way I read her comment was that she was saying public perception is that once you become a mom and married, your sex appeal index drops, which affects your self worth. But what she's discovered is that contrary to that, she feels even stronger and sexier than ever before. I really don't think she – in any way – is saying a woman needs to be married or have kids to feel empowered. The way I see it is, like many of you said similarly, my 40s have been the best decade of my life. In my case, I just happened to have been married with kids during my 40s so it's hard to separate the two.
Honestly, I think Kelly is mainly addressing people associating weight gain with unhappiness and trying to say it isn't true. I am all here for that message. Weight gain can come from childbirth, treatment that is saving your life, menopause, as well as simply not making weight your sole focus. There are many positive reasons a person moves away from a size 2, so let's celebrate them.
Happy Halloween from Beauty and the Beast 😊 #River #RemyB #JimmyFallon pic.twitter.com/VlLDwq0d7l

— Kelly Clarkson (@kelly_clarkson) November 1, 2017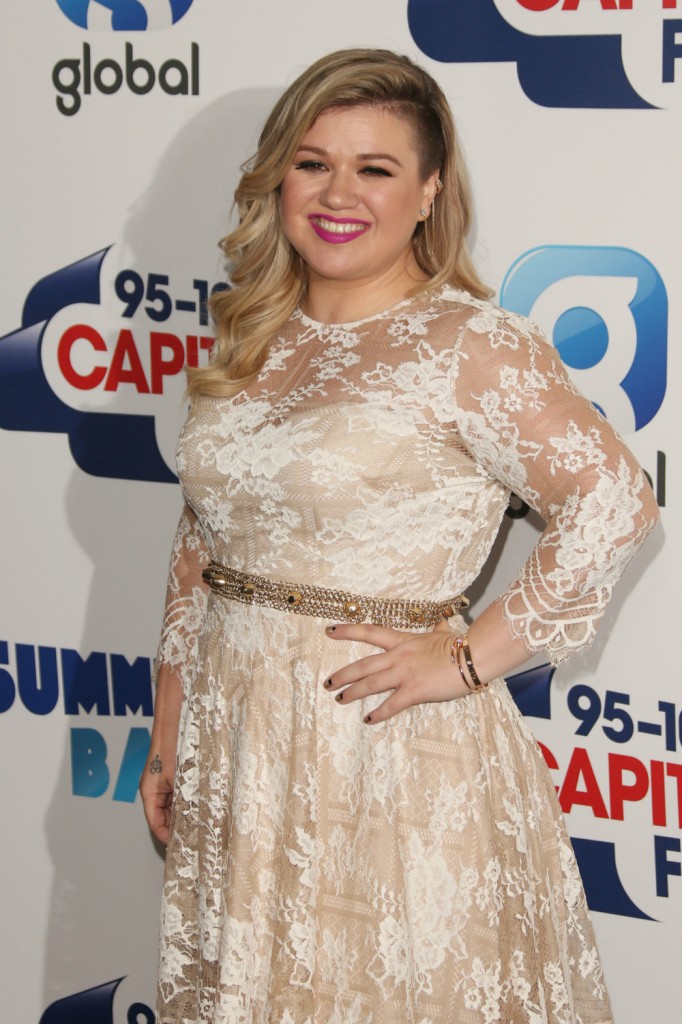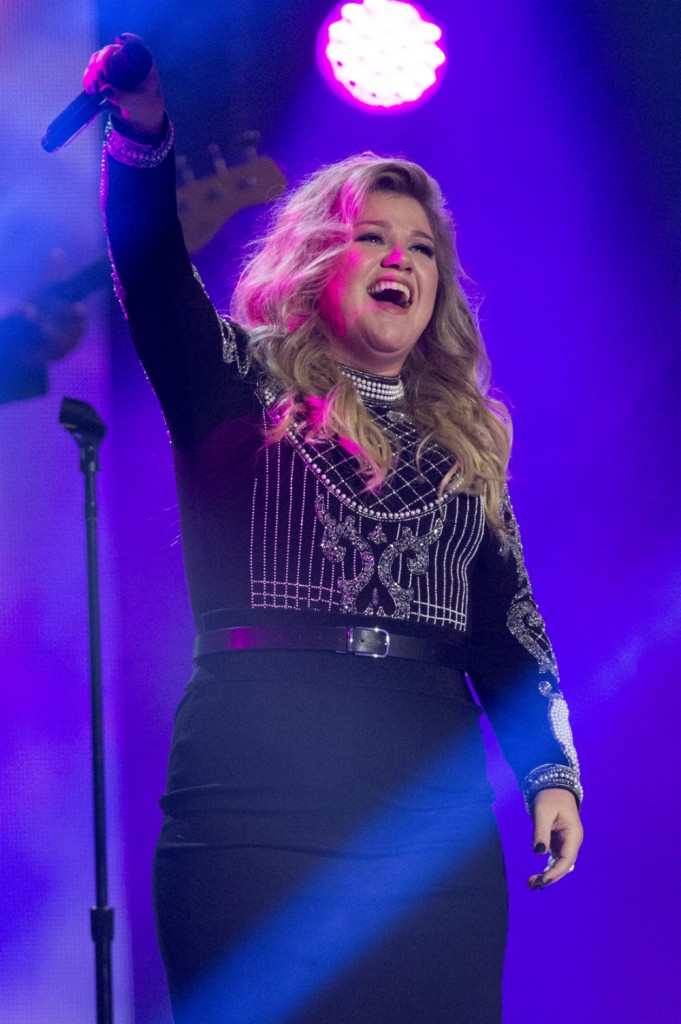 Photo credit: WENN Photos and Getty Images