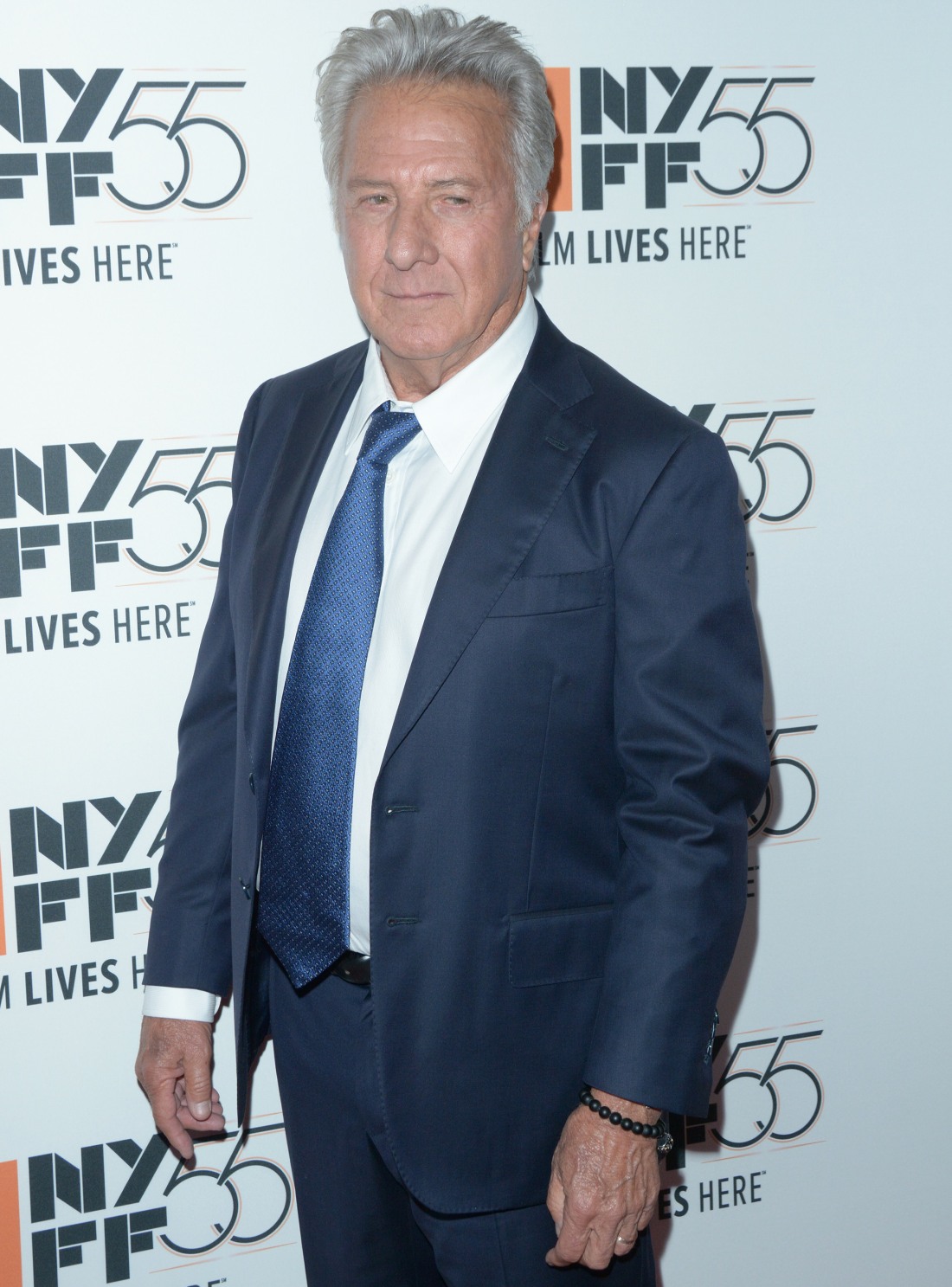 Hey, remember how Dustin Hoffman is a flaming pile of trash? Yeah. Previously, we heard about how Hoffman assaulted Meryl Streep on one of the first days of filming Kramer v. Kramer. This week, we heard that Hoffman sexually harassed, humiliated and groped a 17-year-old production assistant in 1985. And now a third story: Dustin Hoffman sexually harassed a struggling playwright in 1991. You can read her full story here at Variety. The basic gist:
Wendy Riss Gatsiounis was a struggling playwright working a temp job in New York City in 1991 when she got what she hoped would be her big break. Her play "A Darker Purpose" had been given a staged reading at the Public Theater, and she had scheduled a meeting with Dustin Hoffman and "Tootsie" screenwriter Murray Schisgal to discuss adapting it into a feature film for Hoffman to star in. "It was a huge thing," she told Variety. But, Riss Gatsiounis said, the two meetings that took place at the Rockefeller Center office of Hoffman's Punch Productions led to confusion and self-doubt after Hoffman allegedly propositioned her and attempted to persuade her to leave the office and accompany him to a store in a nearby hotel. Riss Gatsiounis was in her 20s; Hoffman was 53.

According to Riss Gatsiounis, the first meeting began with Schisgal asking whether she had a boyfriend or husband. Hoffman cut Schisgal off. "Dustin Hoffman was playfully like, 'Murray, shut up. Don't you know you can't talk to women that way anymore? Times are changing,'" Riss Gatsiounis said. The tenor of the meeting became more professional. Hoffman and Schisgal asked if Riss Gatsiounis would be willing to rework her pitch for a movie version of "A Darker Purpose" with Hoffman in mind. The play — and Riss Gatsiounis' original movie pitch — featured a protagonist in his 20s. Riss Gatsiounis agreed and spent the next three weeks on the rewrite. She then had a second meeting with Hoffman and Schisgal to give them the revised pitch. But she never got to discuss the new idea with them.

"I go in, and this time it's, like, Dustin Hoffman's really different," Riss Gatsiounis said. "He says, 'Before you start, let me ask you one question, Wendy — have you ever been intimate with a man over 40?'" Flustered, Riss Gatsiounis attempted to laugh off the comment. But Hoffman persisted. "I'll never forget — he moves back, he opens his arms, and he says, 'It would be a whole new body to explore,'" she said. "I'm trying to go back to my pitch, and I'm trying to talk about my play. Then Dustin Hoffman gets up and he says he has to do some clothing shopping at a nearby hotel, and did I want to come along? He's like, 'Come on, come to this nearby hotel.'"

Riss Gatsiounis added that Schisgal, who was also present, encouraged her to go with Hoffman.

"I'm just completely flustered," Riss Gatsiounis said. "I don't know what to make of this whole thing. And Murray's like, 'You can go! It's okay, go! Go!'" But Riss Gatsiounis repeatedly declined to go with Hoffman. "And Dustin Hoffman finally leaves, because I'm saying I don't want to go to the hotel," Riss Gatsiounis said. "And then Murray Schisgal says, 'Look, we're not really interested in your play, because it's too film noir-ish.' And that was it."

Riss Gatsiounis said that she left the meeting and, "close to tears," called her agent Mary Meagher from a payphone and recounted the meeting to her. "She said that she didn't want me to think that it was something I had done," Riss Gatsiounis said. "She had heard rumors about him for years."
Variety noted that Hoffman's spokesperson declined to comment, which I guess is better than his bulls–t statement about respecting women. I believe you, Wendy Riss Gatsiounis. It sounds like these two men just took a meeting with her because she was a young woman and they wanted to harass her. They were never going to take her seriously – she was just their plaything, disposable as soon as she refused to go to the hotel with Hoffman. Pigs.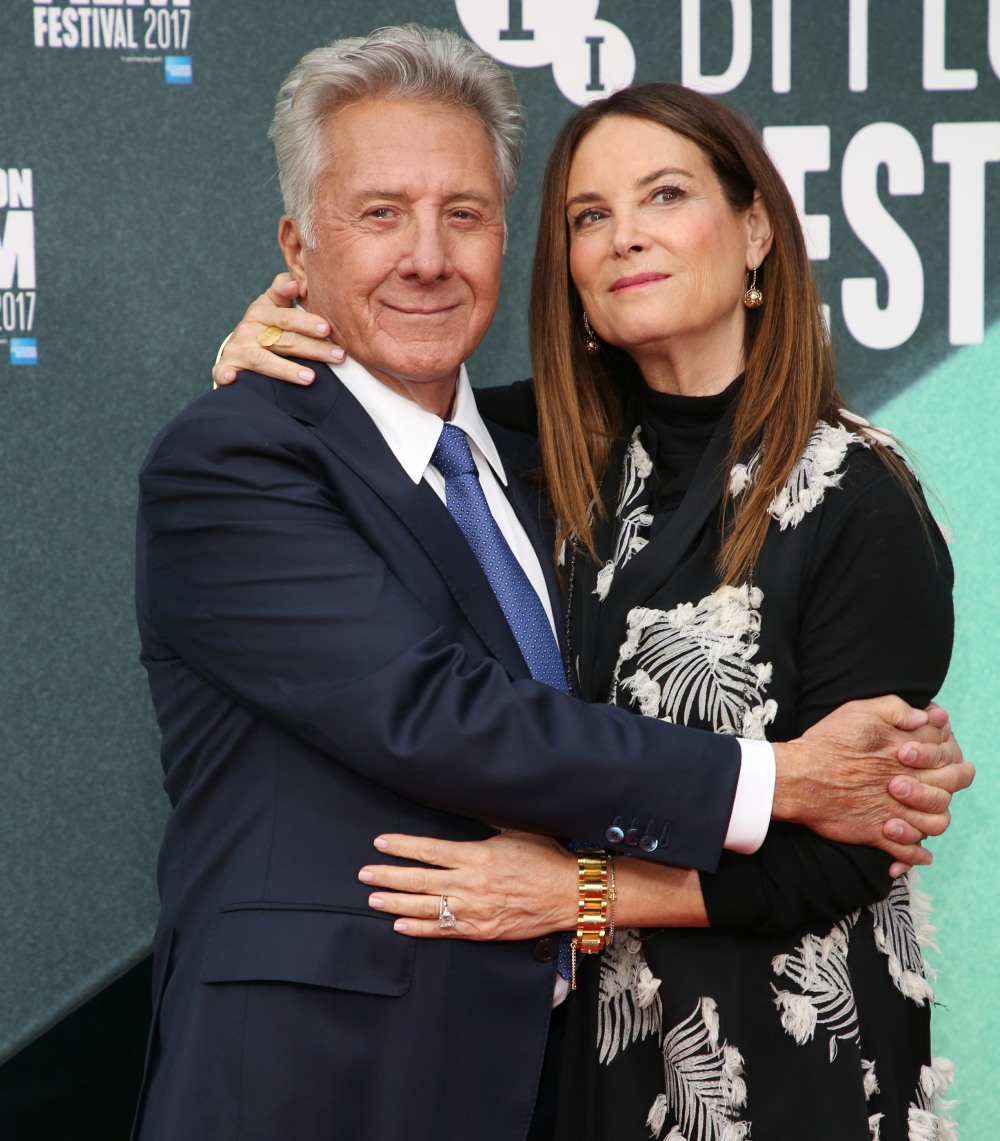 Photos courtesy of WENN.