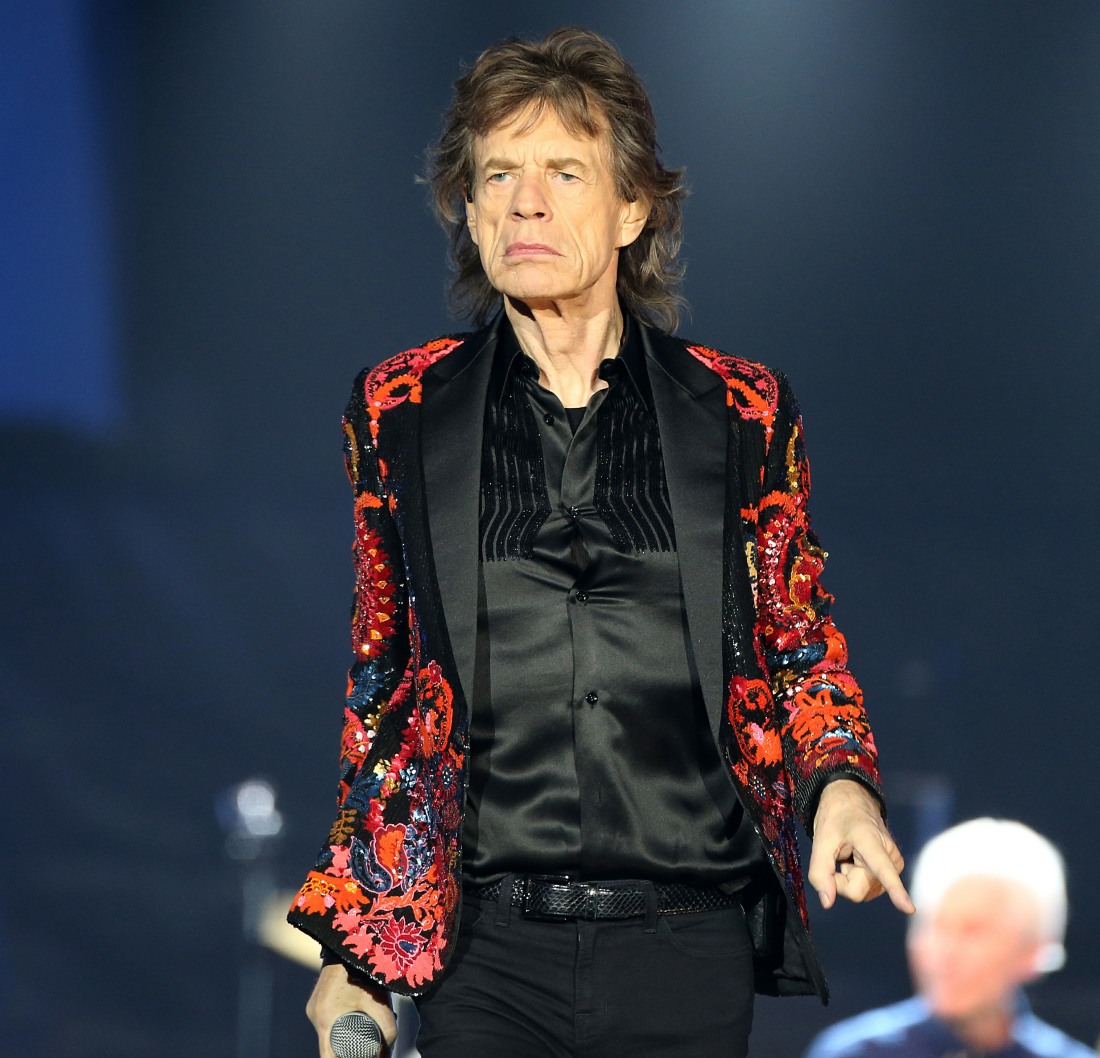 Mick Jagger is 74 years old. If and when I get to that age, I hope that I'm happily surrounded by cats or dogs (or both) at the nursing home. Even now, at my current age (on the later end of 30-something), I don't want to hang out with young people. Young people are exhausting. The thought of hanging out with someone significantly younger than me isn't appealing whatsoever. But Mick Jagger is perhaps the OG Saggy Vampire (thanks to the commenter who said that about Leonardo DiCaprio). There's nothing wrong with being saggy, mind you. But wouldn't you rather be saggy with other saggy people? Or do you have to hang around nubile young people to make you feel less droopy? In Jagger's case, I guess so. His skin feels firmer when he's banging someone under the age of 25. Us Weekly reports that his new girlfriend is 23 years old.
Mick Jagger is dating Noor Alfallah — a film producer who is 51 years younger than him. A source has confirmed to Us Weekly that the couple are dating and have been seeing each other for a little over a month. The pair were spotted together out and about in Paris, France, last week, while Jagger, 74, was in the city for the Rolling Stones shows at the U Arena from October 19 to 25.

Alfallah, 23, was in attendance at one of the nights and the duo began hanging out after the group finished their 14-date No ­Filter tour on Wednesday.

The source tells Us that the UCLA grad school graduate is friends with a lot of celebrities including one of Jagger's friends, Brett Ratner.

As previously reported, the Rolling Stones frontman became a dad for the eighth time at age 73 when his ballerina girlfriend, Melanie Hamrick, gave birth to their first child, 10-month-old Deveraux, in December 2016. The couple had been dating for two years at the time. Prior to his romance with the dancer, the rocker was in a long-term relationship with fashion designer L'Wren Scott from 2001 to 2014. She died by suicide in March 2014 and it was reported that she left her entire $9 million estate to Jagger.
It's still sort of tragically hilarious to me that Mick Jagger and Melania Hamrick's relationship was completely over as soon as the pregnancy test came back. He literally dumped her as soon as she got pregnant. To be fair, he also bought her some going-away paternity presents, like a townhouse and (I suspect) a discreet seven-figure check. But still, he's a bad dude. I guess that's the point of all this: most women beyond the age of 25 know that Mick Jagger is a terrible old fool. The young ones think he's sort of cool…?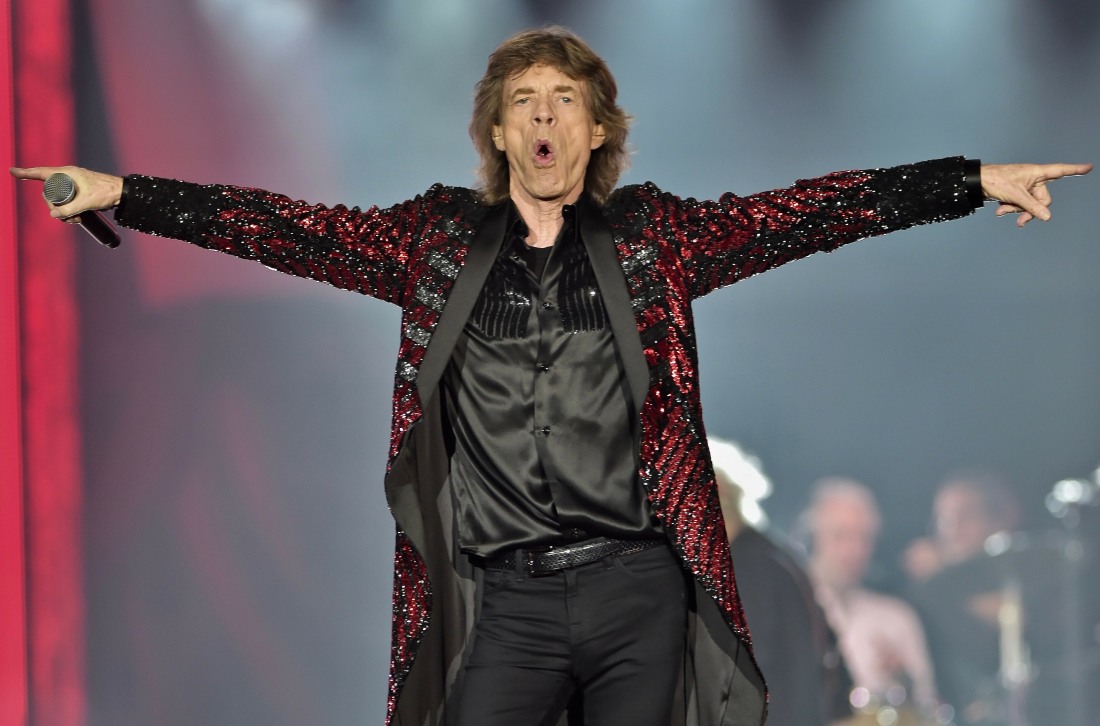 Photos courtesy of WENN.