I don't know much about Eddie Redmayne. I fell asleep twice trying to watch Fantastic Beasts and Where to Find Them and I am ashamed I still haven't seen The Danish Girl, but he and his wife, publicity executive Hannah Bagshawe make quite a lovely couple. The pair are expanding their brood, giving their 16-month-old daughter Iris Mary a baby brother or sister. On Wednesday they announced the upcoming arrival.
The couple broke the news to Britain's Daily Mail, after 34-year-old Hannah showed off her budding baby bump at a charity event in East London. A spokesperson said in a short, sweet and to-the-point statement, "Eddie and Hannah Redmayne are delighted to confirm they are expecting their second child."
Eddie and Hannah met while he was attending Eton College and she was at a nearby girls' school. They began dating in 2012 and were married in December of 2014, right before Eddie won the Oscar for his portrayal of physicist Steven Hawking in The Theory of Everything. They welcomed daughter Iris Mary in June of 2016.
It seems Eddie has enjoyed fatherhood, especially taking some time off to get in some quality family time. Last November, he shared with PEOPLE's Jess Cagle that, "I love time off. It's amazing and so it's been great because I've got to spend the first four-and-a-half, five months with Iris." He added, "I know that that is a very privileged thing because I speak to many mates of mine who have kids and they're back into work, days or three later."
That some month, Eddie shared more about the joyful (and not-so-joyful) moments of parenthood with Ellen DeGeneres, telling her:
"Before you're a parent you sort of hear people talking about [sleepless nights] and then suddenly you're the guy who's floating in constant jet lag with an IV of caffeine. And so I've become that person. But then occasionally there's that amazing thing where it's three o'clock in the morning and you're sort of gently furious, and you get a little smile and your heart breaks a bit, and it's all totally worth it."
He seems like such a nice guy, and sounds like a wonderful Dad. Congrats to the happy couple!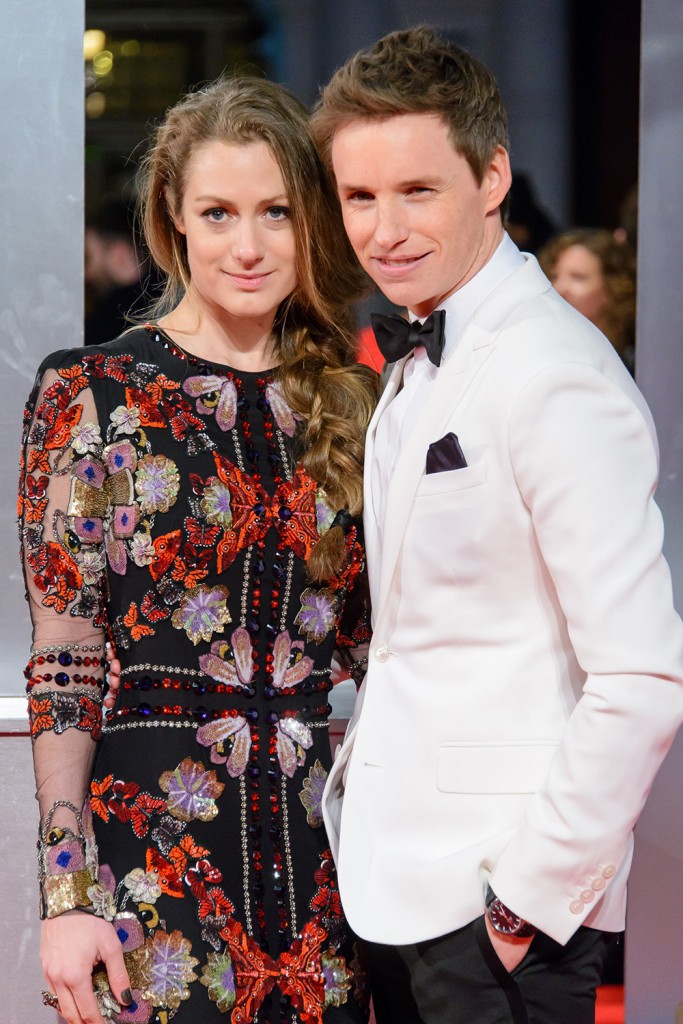 Photos: WENN.com, Getty Images