The 2017 LACMA Art + Film Gala was held over the weekend, and unlike years past, we're not going to do exhaustive fashion coverage of the event, because most of these poor women were treated horribly by the sponsor designer, Gucci. Gucci is the long-time sponsor of these LACMA galas and Gucci dresses most of the most famous women in attendance. The results, year after year, are pretty bad. This year the gowns were especially awful and cheap-looking, and if I could ignore it completely, I totally would. This year's gala honored Mark Bradford and George Lucas. Let's start with Dakota Johnson and her date, her mother Melanie Griffith. Dakota is a longtime face of Gucci, and they've done her dirty on so many red carpets. Honestly though, Dakota got one of the better Gucci gowns for this event. I like the star appliques! The hair is tragic though.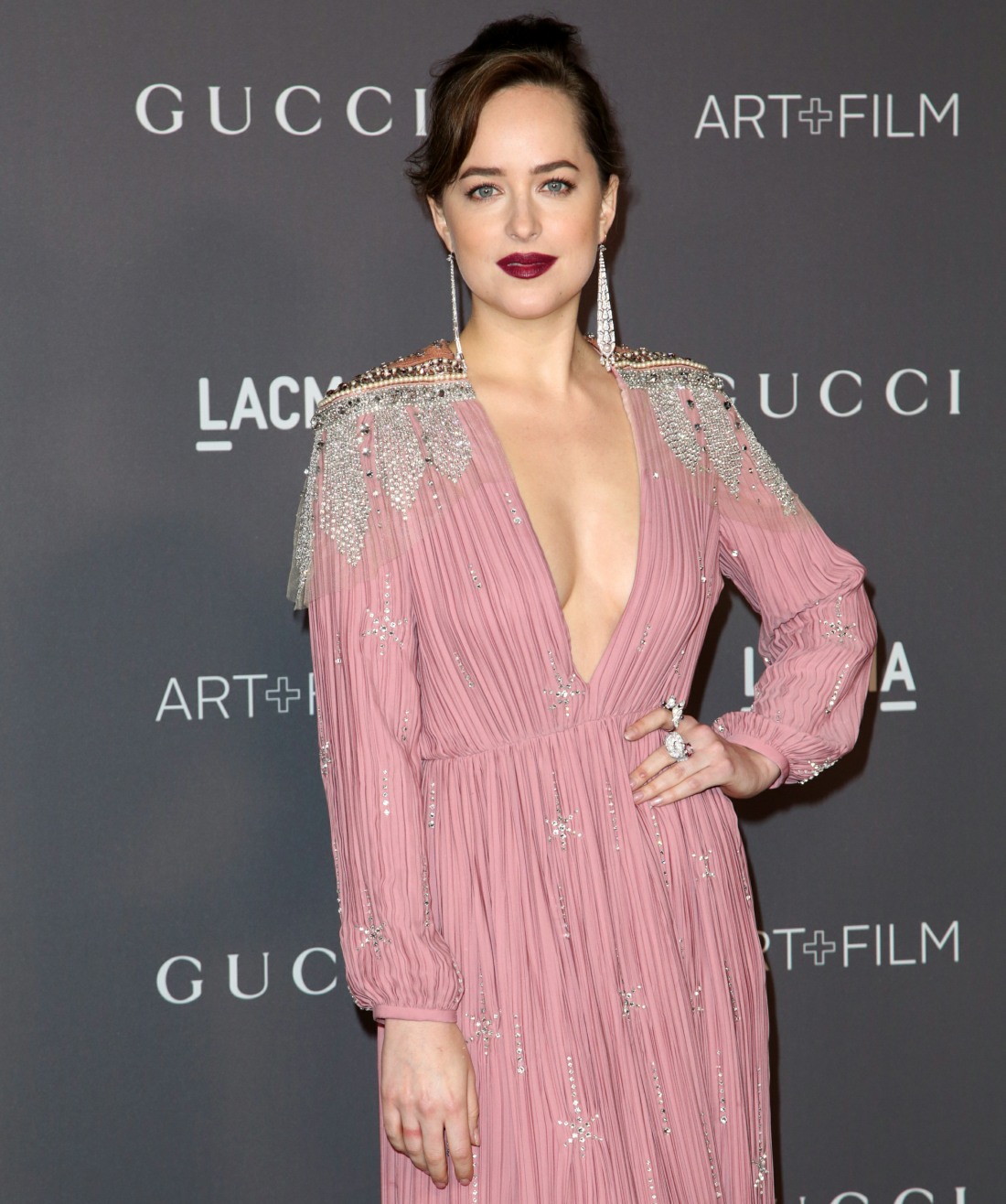 Zoe Saldana. This made me laugh. She's wearing an actual structure on her shoulders, which makes her shoulders look broad for no reason. The roses on the shoulders… my God.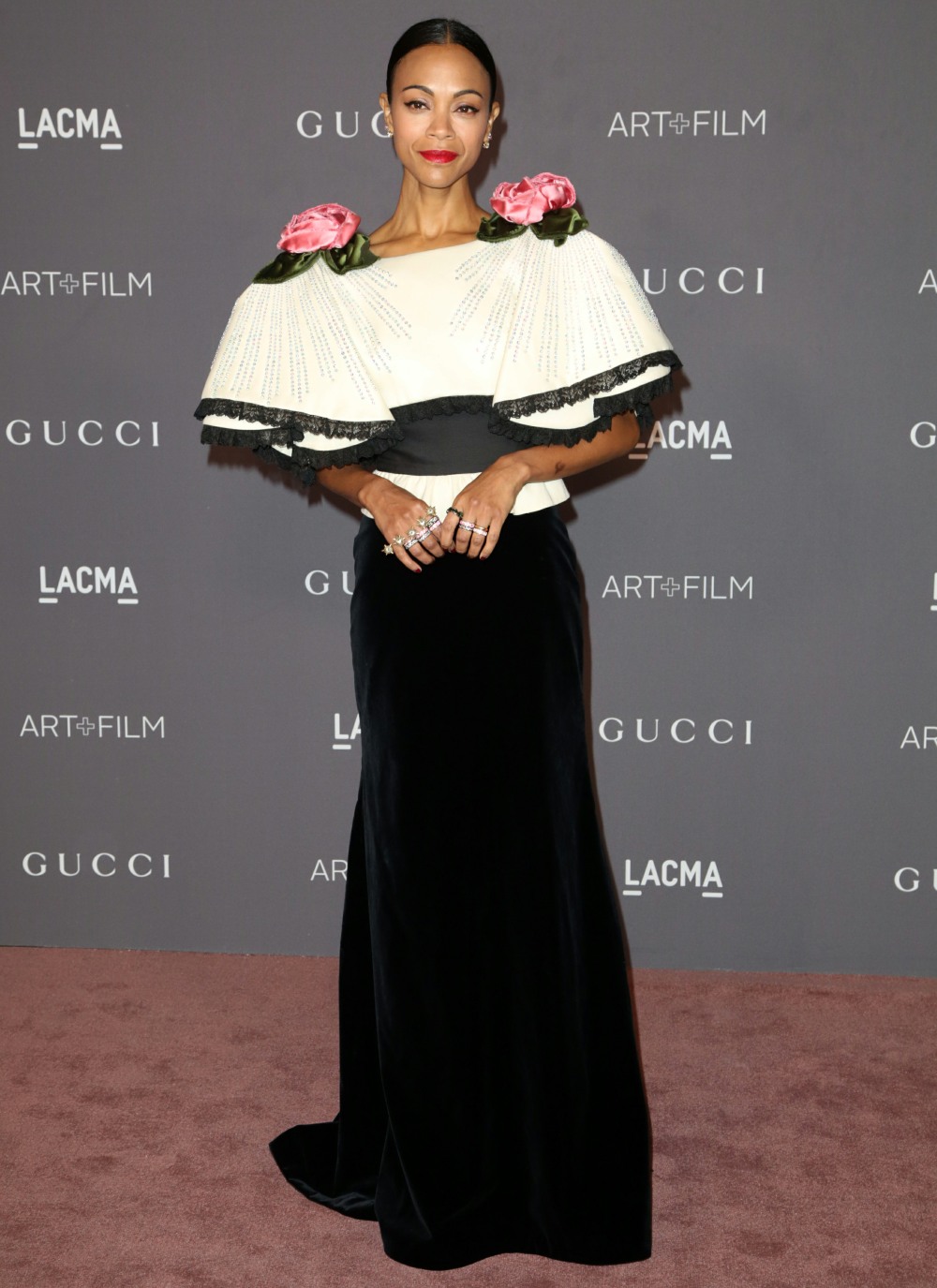 Kerry Washington: beautiful girl, trainwreck Gucci gown. This is just SO BAD.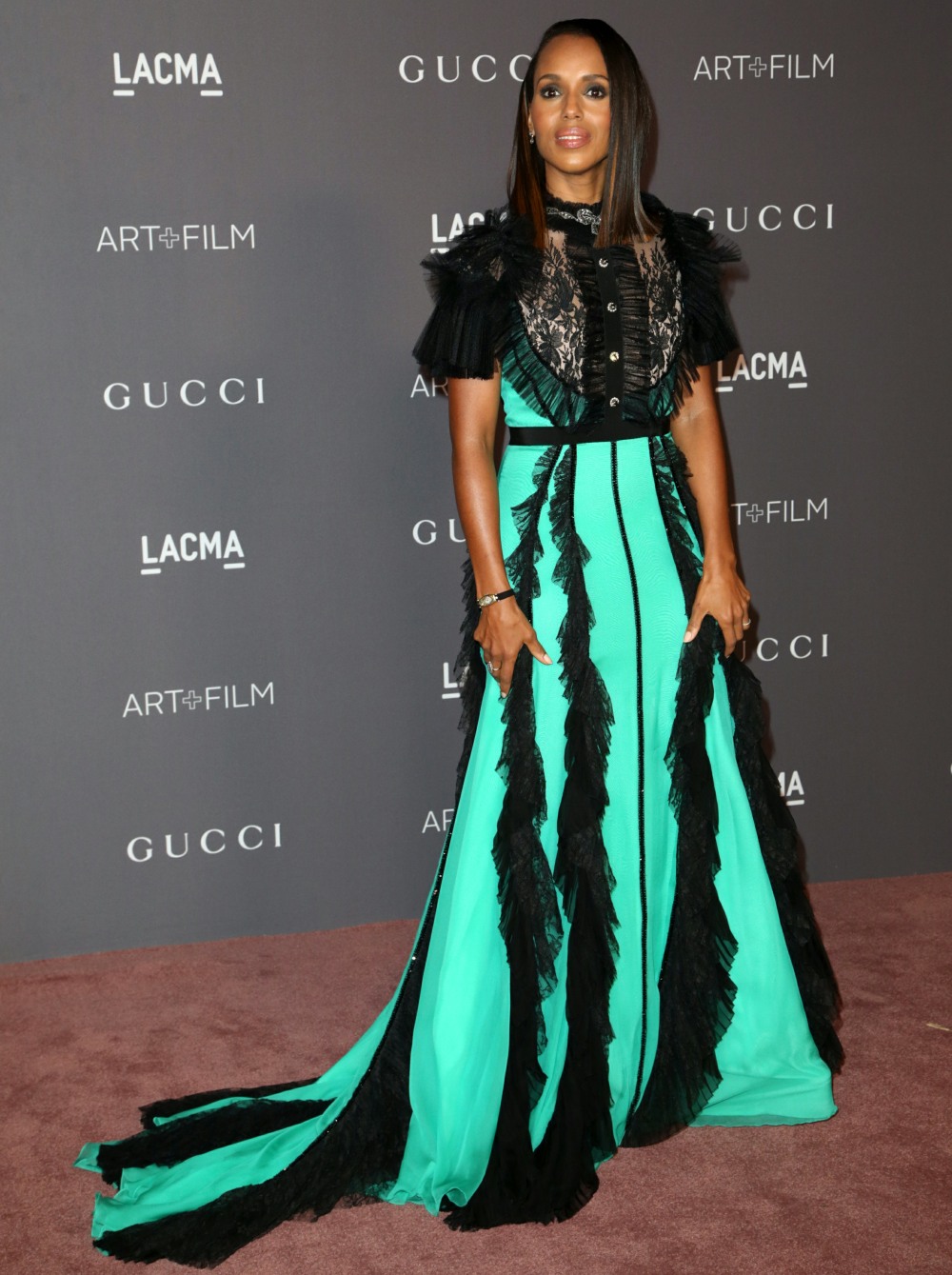 Amy Adams wore what appeared to be a cheap satin negligee from the 1980s. It's Gucci.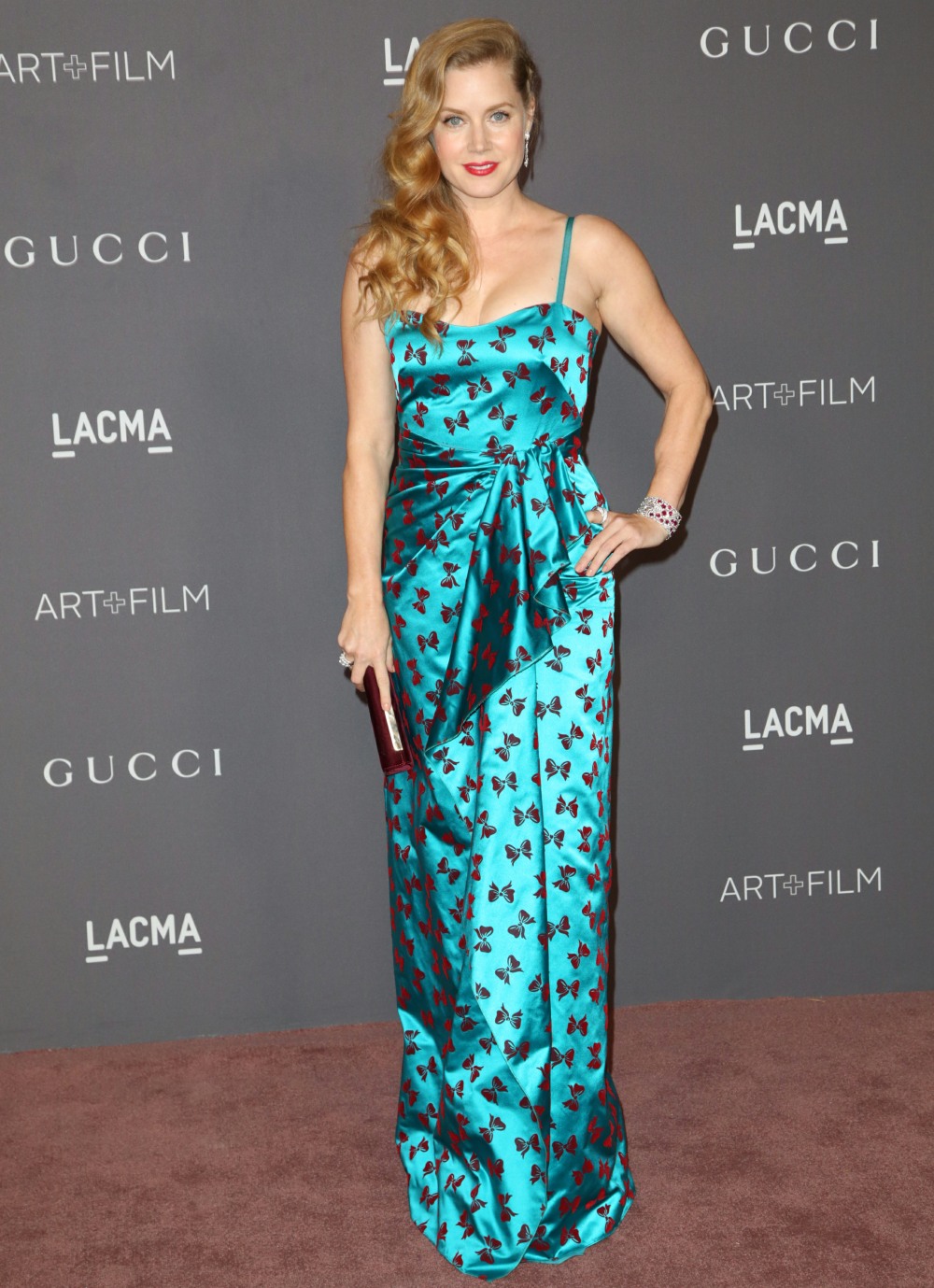 Salma Hayek's entire look, from head to toe, was offensively bad.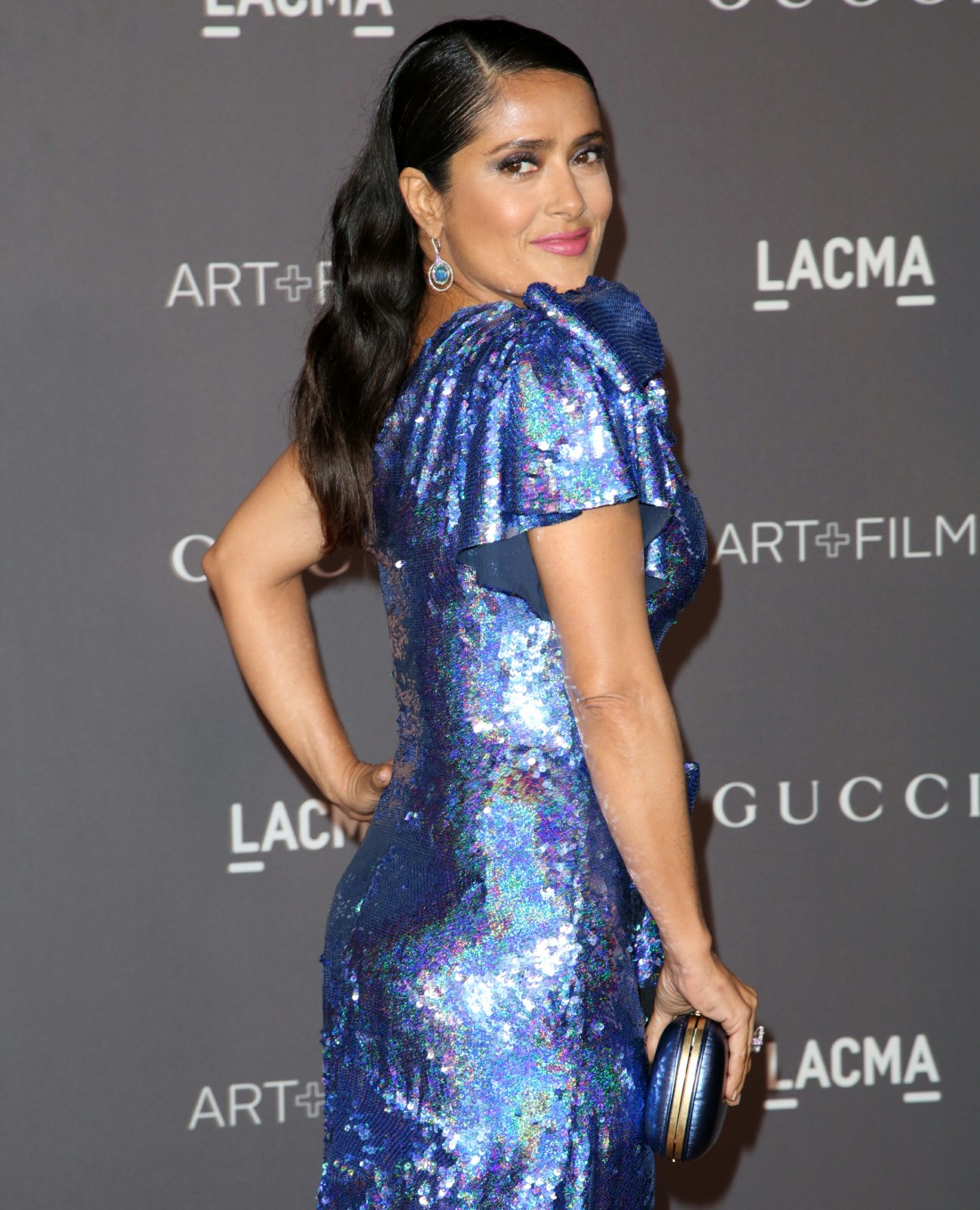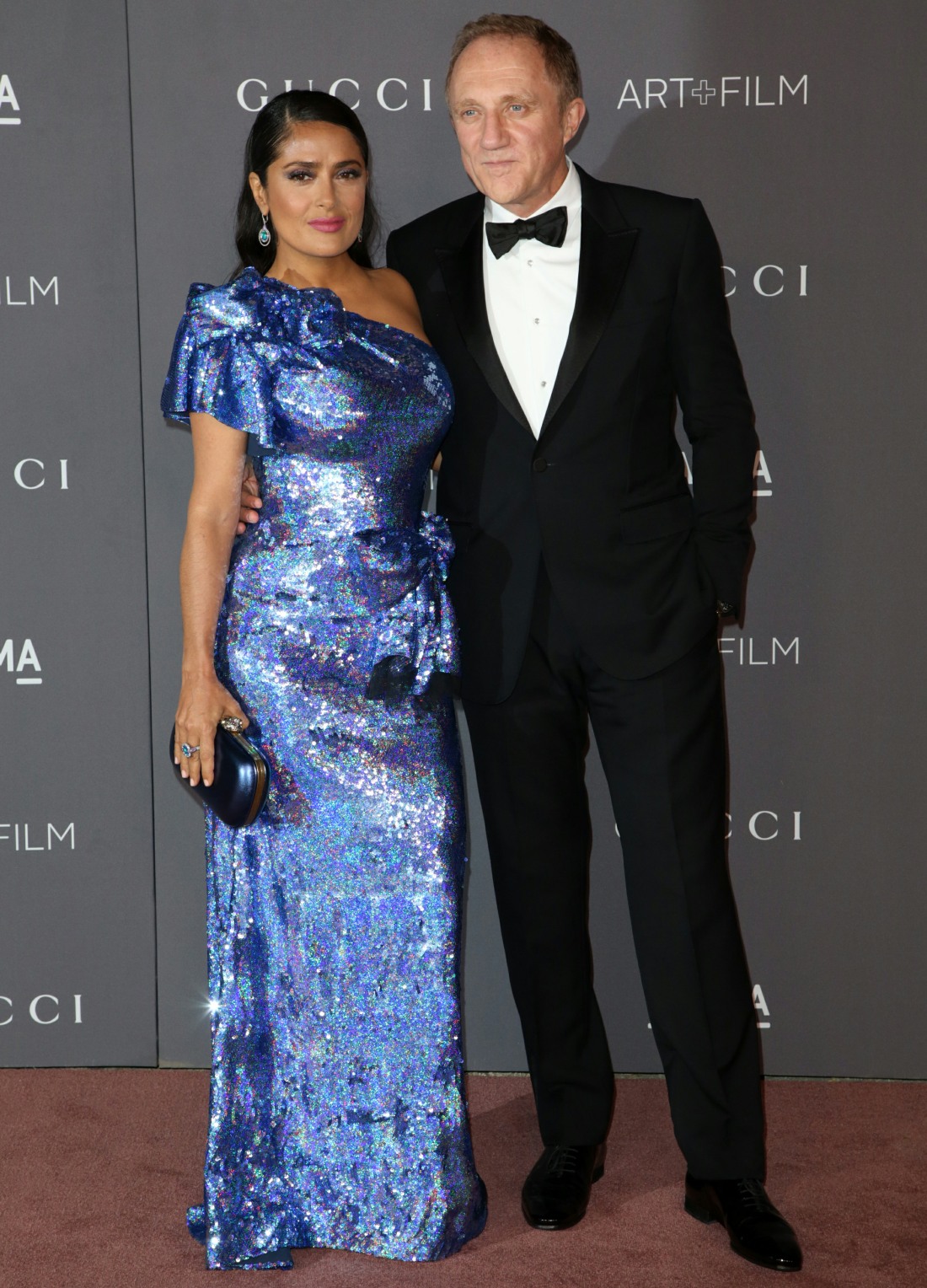 LOOK AT ROSIE HUNTINGTON-WHITELEY'S BOWS, Y'ALL.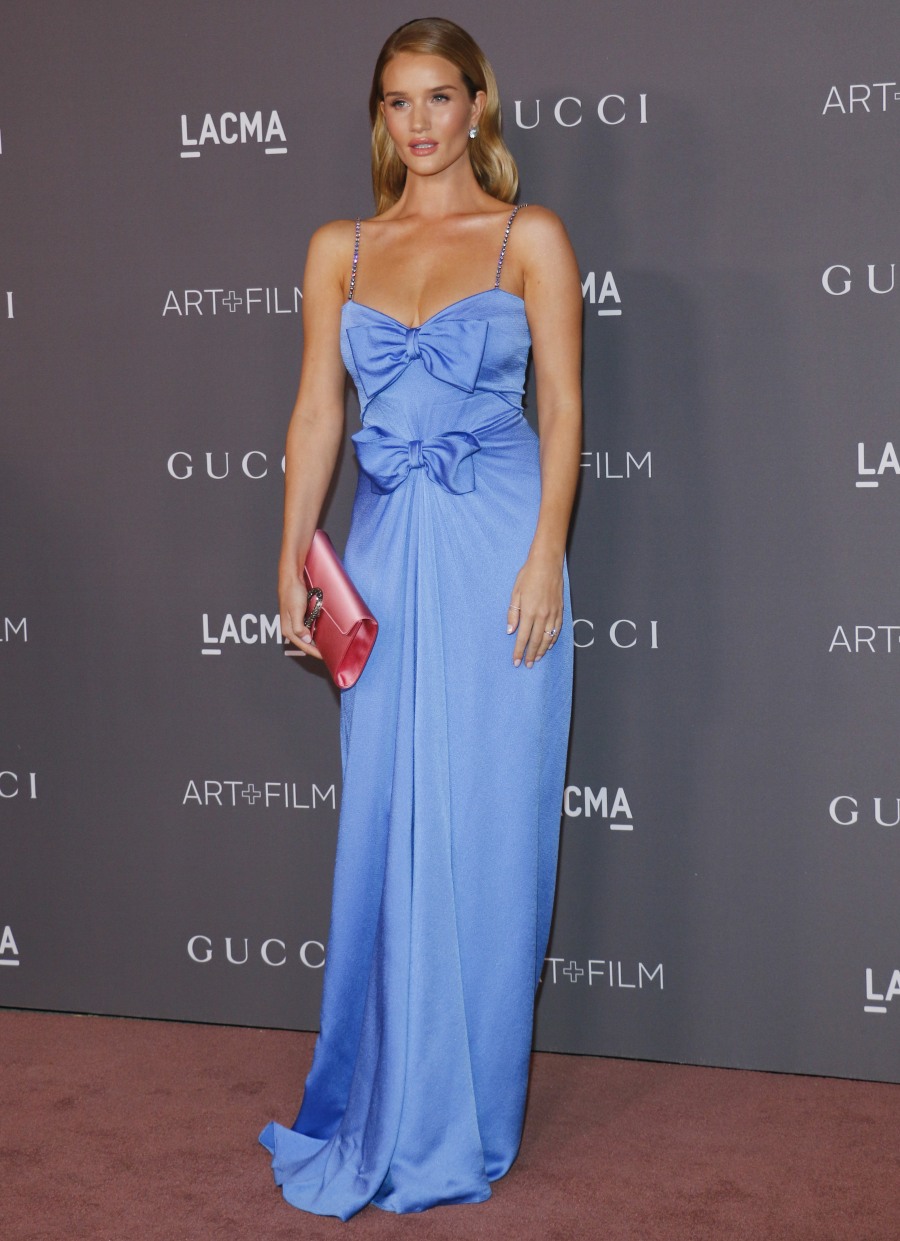 Photos courtesy of WENN.