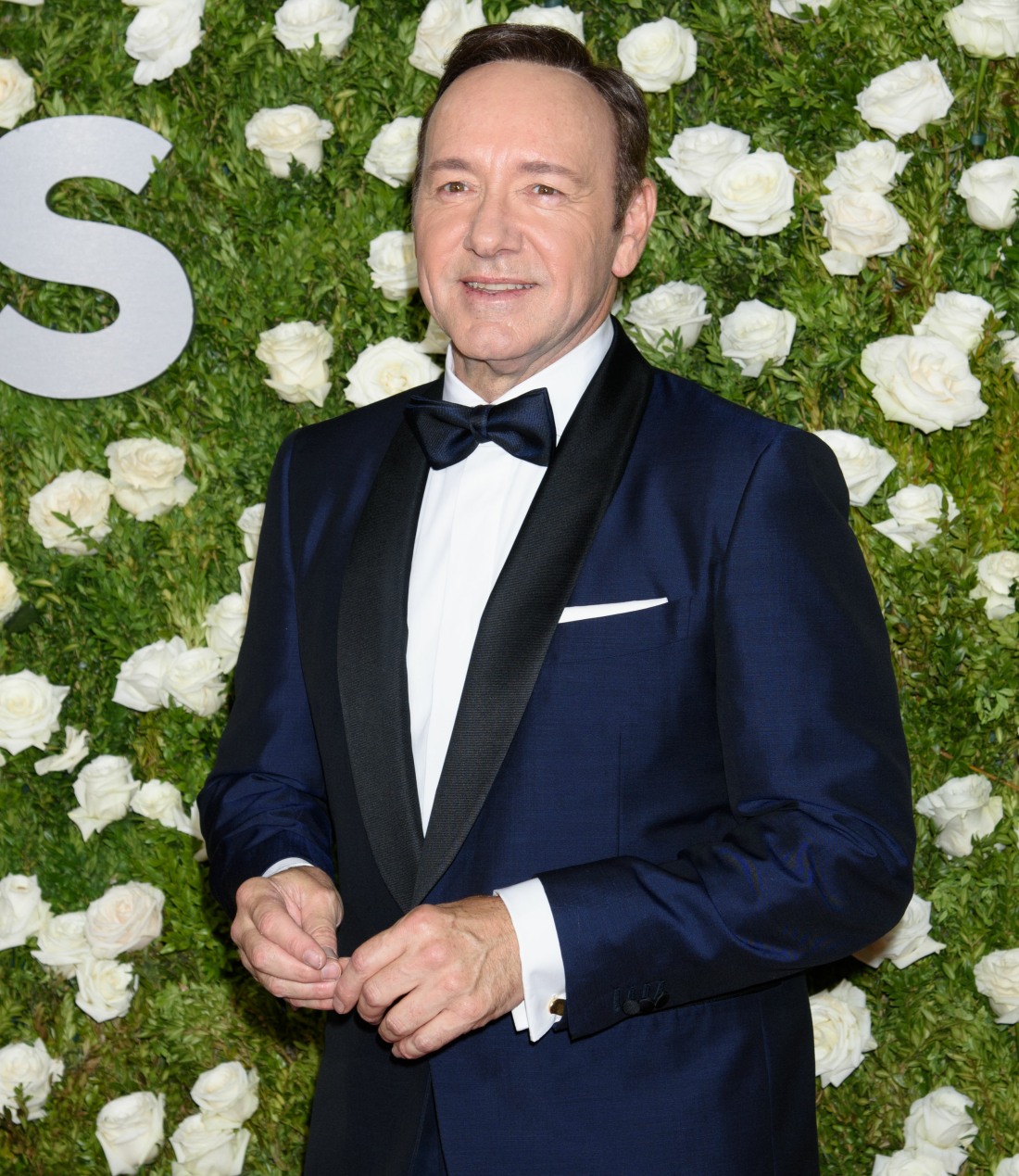 You know what I've been thinking about regarding Kevin Spacey? How much he loves tennis and male tennis players in particular. Spacey never showed any interest in women's tennis, but he was a regular at the big men's matches at Wimbledon and the US Open. Spacey even did the voiceover for the video intro for the 2015 US Open Men's Final (see it here). He was a regular at the ATP World Tour Finals in London too, even though Roger Federer totally ignored him one time when Spacey so clearly wanted to speak to him after the final (see it here). While I know this isn't the most important Spacey story, I would love to know if certain tennis players have any stories about Spacey being a total pervert to them too. Anyway, here are some of the latest Spacey stories:
Buzzfeed's new interviews. Buzzfeed's reporting on the Spacey issue has been great journalism, hasn't it? I get the feeling that the Buzzfeed journalists were on the case for months, just like the reports covering Harvey Weinstein. Buzzfeed published another series of devastating interviews with men claiming various things about Spacey. One man, Justin Dawes, says that when he was 16, Spacey attempted to groom him with p0rn and liquor. One anonymous journalist (a man) says that in London, Spacey repeatedly groped him and assaulted him at a club. You can read the Buzzfeed piece here.
Harry Dreyfuss's story. Harry Dreyfuss is the son of Richard Dreyfuss, and Harry has been around the industry and around actors all of his life. He met Kevin Spacey when he (Harry) was 18 years old. Spacey was directing Richard Dreyfuss in a play at the Old Vic in 2008, and Harry had flown to London to see his dad for Christmas. The three men – Richard, Kevin and Harry – were in Kevin's apartment, helping Richard Dreyfuss rehearse his lines when Spacey groped him. Harry tells the story in detail – you can read it here. He was just a high school senior, an awkward kid who admired Spacey so much and had no idea what to do when it happened.
Mexican actor Roberto Cavazos says Spacey groped him. It seems more and more like Spacey's behavior really escalated when he lived in London and ran the Old Vic. Cavazos claims Spacey assaulted him on two separate occasions.
The British police have an open investigation. The British police have a victim who claims he woke up to Spacey assaulting him. When the guy tried to leave the apartment, Spacey told him not to tell anyone.
Netflix doesn't want Kevin Spacey anymore. After trying some ass-covering measures, Netflix and House of Cards producers have decided that if they continue with HoC season 6, they'll need to kill off Frank Underwood, Spacey's character. For now, Spacey has been completely suspended from the production.
It's also worth noting that last week, in the wake of all of this, Spacey was dropped by his agents and publicist. Even Harvey Weinstein's representatives and lawyers still stuck by him, but it seems like literally no one wants to be associated with Spacey at this point.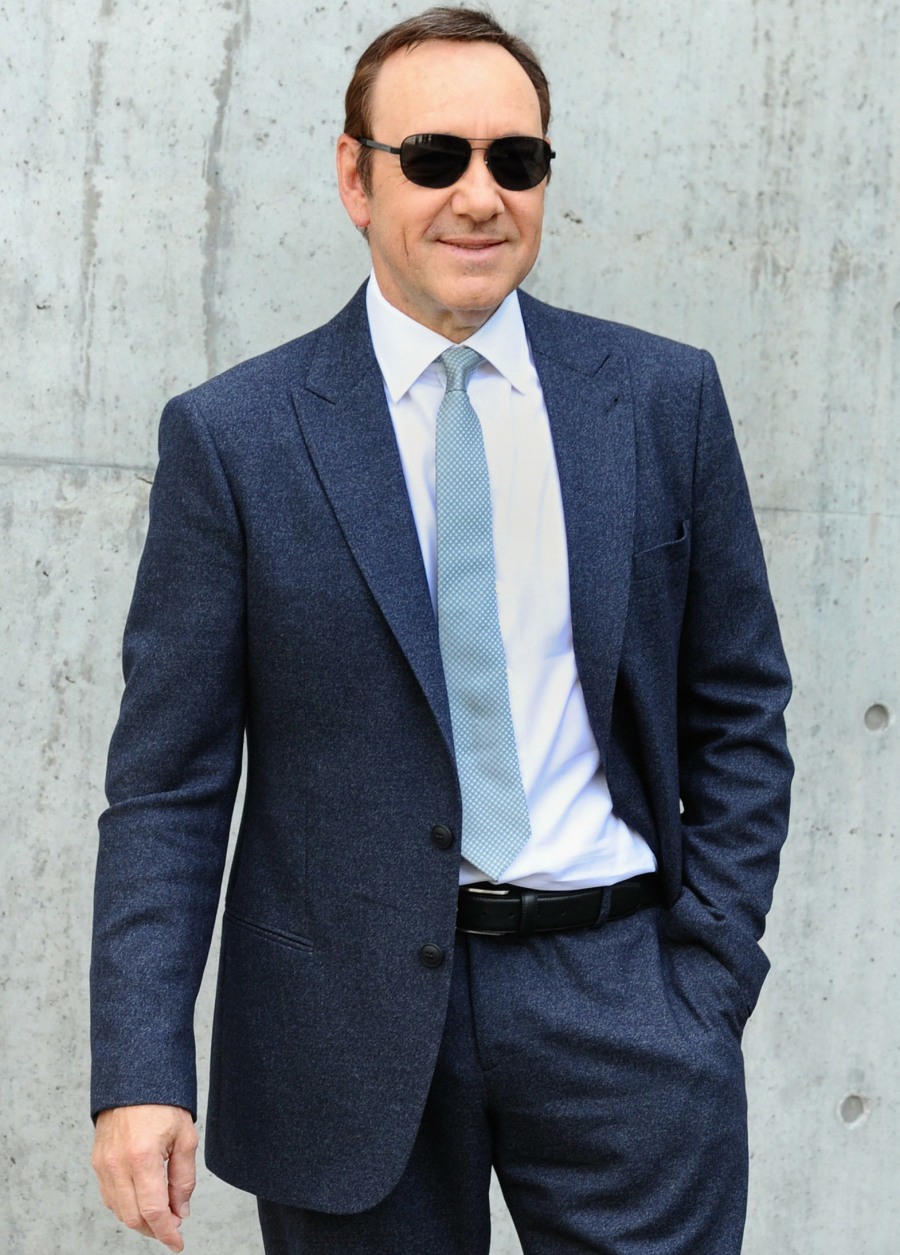 Photos courtesy of WENN.