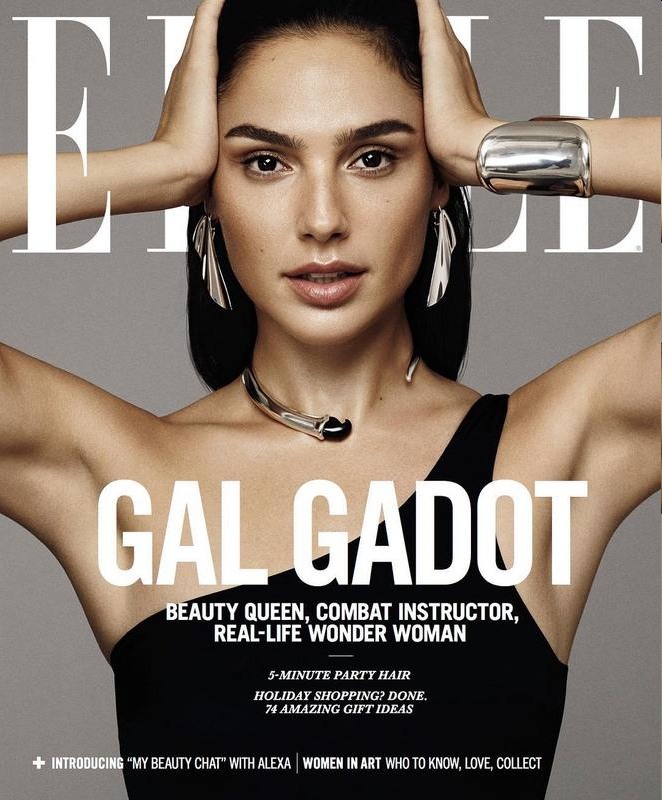 Justice League comes out soon. Hopefully, Warner Bros realizes that they need to put Jason Momoa and Gal Gadot front and center for the promotional tour. Hopefully, Warner Bros realizes that Ben Affleck should be shuffled off somewhere and not seen for a few months. But that's not going to happen, I know. Still, Gal is being pushed and I'm enjoying it. Gal covers the December issue of Elle Magazine, and this is one of the better interviews I've read with her. She's an interesting person, but she often seems sort of purposefully bland in interviews. But she talks a lot about her husband and what she's like in relationships and more – you can read the full piece here. Some highlights:
Some of her family died in the Holocaust: "One of the stories I'm developing is about the Holocaust from a women's perspective. I feel like this is part of my mission, to tell the story, because it was such a horror, and he always told me if you forget about your history, the history will repeat itself—especially now, with everything that's going on."

Her upper-ear-lobe piercing: "I turned 28, and I felt, My God, this is a serious number— everyone has their number. I said, I've gotta do something to make myself feel young again. I'm too coward to do a tattoo."

Meeting her husband Jaron Varsano at the age of 20: "The boyfriend in high school I had been with for four years, we went our separate ways, and I was fine with that. But then I had another relationship and another relationship, and they were all older than me, and they kept on breaking up with me! And I'm like a Labrador puppy—I just need to be with someone, be loved and hugged. I love to laugh. I don't like to be by myself. So as a kicked puppy, I went to the desert, and I took Falling in Love: Why We Choose the Lovers We Choose, a university psychology book. It talks about what triggers us as people, what we're affected by, the fact that there's no such thing as falling in love. You don't fall in the net of love. Then Jaron got there with mutual friends, and we all stayed in the same area on the dune in tents."

Jaron ignored her: "And he came, and he didn't look at me twice. And that annoyed me because he asked me for a light, and I gave it to him, and he just"—she looks the other way. "What's with the overconfidence? The food was so bad there, like super not-attractive food. So Jaron drove to this French restaurant an hour and a half from there, and he bought the entire menu and brought it back to everyone. So we were sitting in a circle, and I'm like Mama Goose serving food for everyone and bringing them the plate; and he's sitting next to me, and I just put my hand on his thigh, and that was it for him. We started talking until the sun set and the sun rose. The entire night."

Their marriage: They have two daughters—Alma, five, and Maya, nine months—and after nine years of marriage, Gadot is still a goner. "He's my superman, the love of my life…how far can I go with this?"
So he ignored her until she touched his thigh and then suddenly it was love and they've never been apart? And she was only 20 years old at the time! I mean, granted, sometimes you just know and they've made it nine years, and that's not nothing. But still – it seems more like what she described, "I don't like to be by myself." She wanted to be WITH someone, anyone. As for a Holocaust film from a woman's perspective… I mean, The Diary of Anne Frank, but I know what Gal is saying. Gal is talking about how Hollywood has made WWII all about how white dudes saved the world from Nazis. There's more nuance there, and yes, there are many women's stories which have never been told.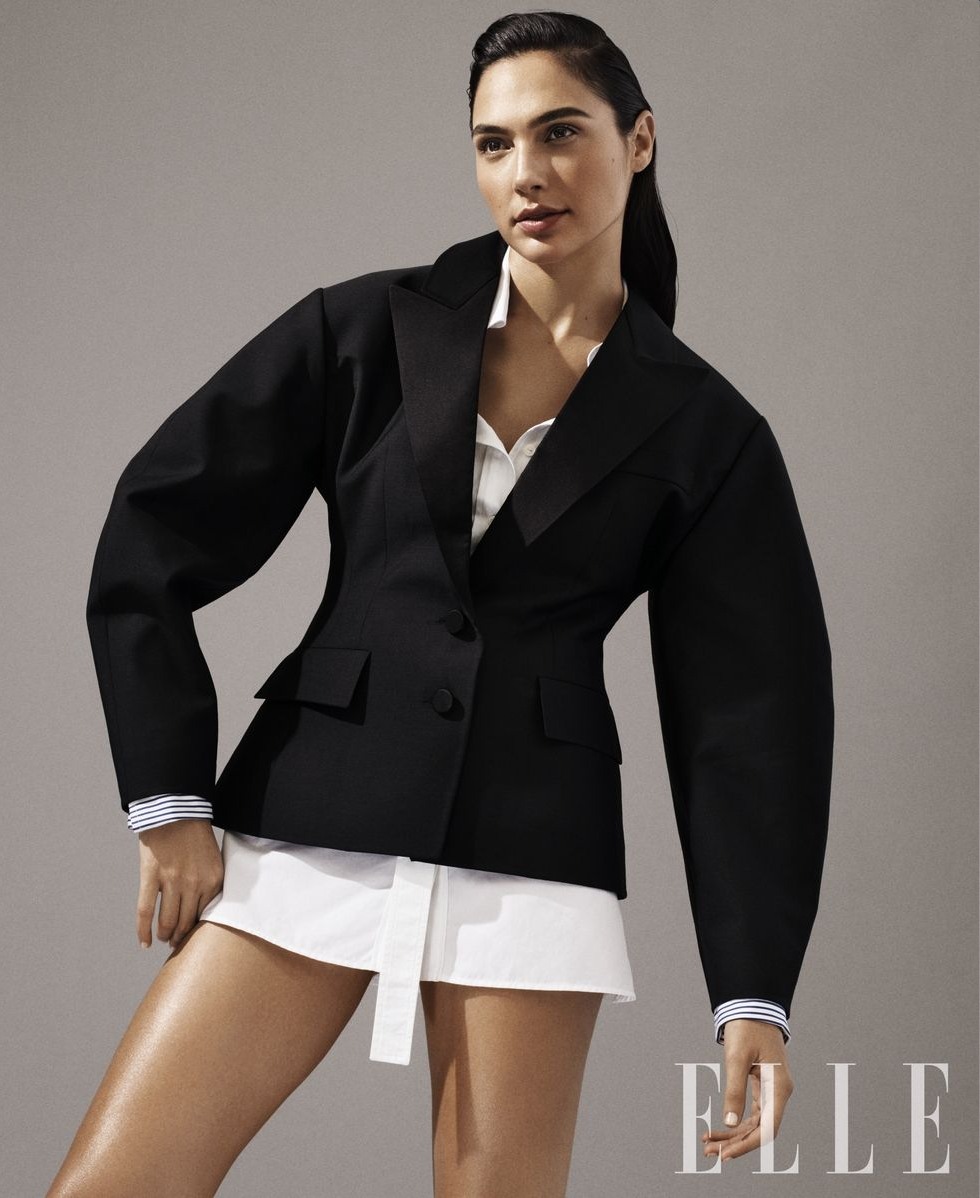 Photos courtesy of Paola Kudacki for Elle Magazine.