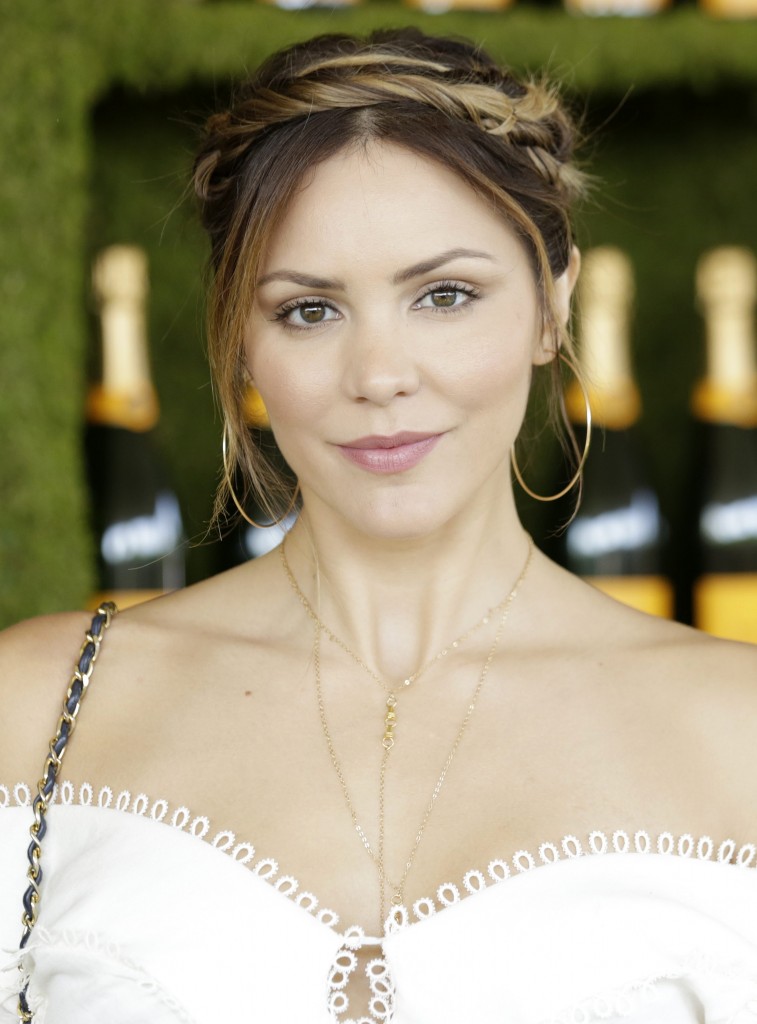 American Idol alum and actress (Smash, #neverforget) Katharine McPhee and music producer David Foster have been romantically linked since at least September and they're still going strong. They were spotted together in West Hollywood on Monday night and caught a LA Lakers basketball game on Sunday. A game attendee who saw the couple told E! News that "They seemed to be having fun. They were chatting with the people in the seats next to them." The source added that he or she "Didn't see them kiss or hold hands but [they] certainly seemed like they were into each other and the game."
Katharine is 33. David is 68. I'm (as always) not saying anything about the age difference, as I believe it's really just a number. It's no secret that Katharine likes older men – her ex-husband, Nick Coker, is 52, so it's not completely absurd for her to be dating David. The two share a love of music, so I can totally see them enjoying each other's company. An insider recently told US Magazine that the two were "casually dating," noting, "They are just having fun right now, but they have such a great chemistry and really connect organically on so many levels. There is potential for things to escalate in the future. They were working together and things blossomed as they worked closer with one another."
Katharine is on the cover of the December issue of Health magazine. She talks body confidence, admitting that she's "really loving" her abs right now, confesses that she'd love to work out with Khloé Kardashian and admits to indulging in the occasional slice of pizza or glass of red wine. When it comes to her love life, Katharine, who insists "I'm pretty single," had this to say about dating and her relationship with David:
On what she's looking for in a relationship:
Someone's who's spontaneous and adventurous, who's ready to just go do something—or let you go do it at the drop of a hat. I'm so independent now; I wasn't really that independent when I was in my 20s, so I need to be with someone who has their own life.

On the rumors she's dating David, helped along by his daughter Erin who called the couple "my parents" on an Instagram post in September:
So we were sitting there at the table, and she said, "Do you wanna, like, do a thing?" And I was like, "OK." So I mean, we were in on it. She's so funny — I mean, you saw what she wrote about "my parents." Truly, you think that's how she'd announce it? On Instagram?

On her relationship with David, in a nutshell:
We're very close friends, and we've been friends for a long time. I'm really, really fond of him, and I think he's an incredible person. I've known him since I was 21 years old, you know? He produced my first single. So he's been really good to me. People can say whatever they want.
For his part, David, who has been married four times (wife number three was Linda Thompson, whom you may know better as the mother of Brody and Brandon Jenner), isn't afraid to give marriage another go. The 68-year-old told PEOPLE that "It's quite obvious by my track record that I love being married, so I wouldn't say no to being married again. I like the concept, I'm just not that good at it." (You and me both, David.)
However, there have been accusations that this relationship is fabricated to help get David a follow-up to his previous reality outing, The Princes of Malibu (which starred his stepsons Brody and Brandon). The accusations, made by a source to RadarOnline also point to Katharine reviving her singing career with the lead role in a proposed Betty Boop musical and a new pop album, which David is allegedly helming. I don't think that latter accusation has any legs, as the Betty Boop musical has been floating around, unproduced, for years.
Whatever the reasons for their union, it appears they're enjoying each other's company, so let's just leave it at that for the moment.
Embed from Getty Images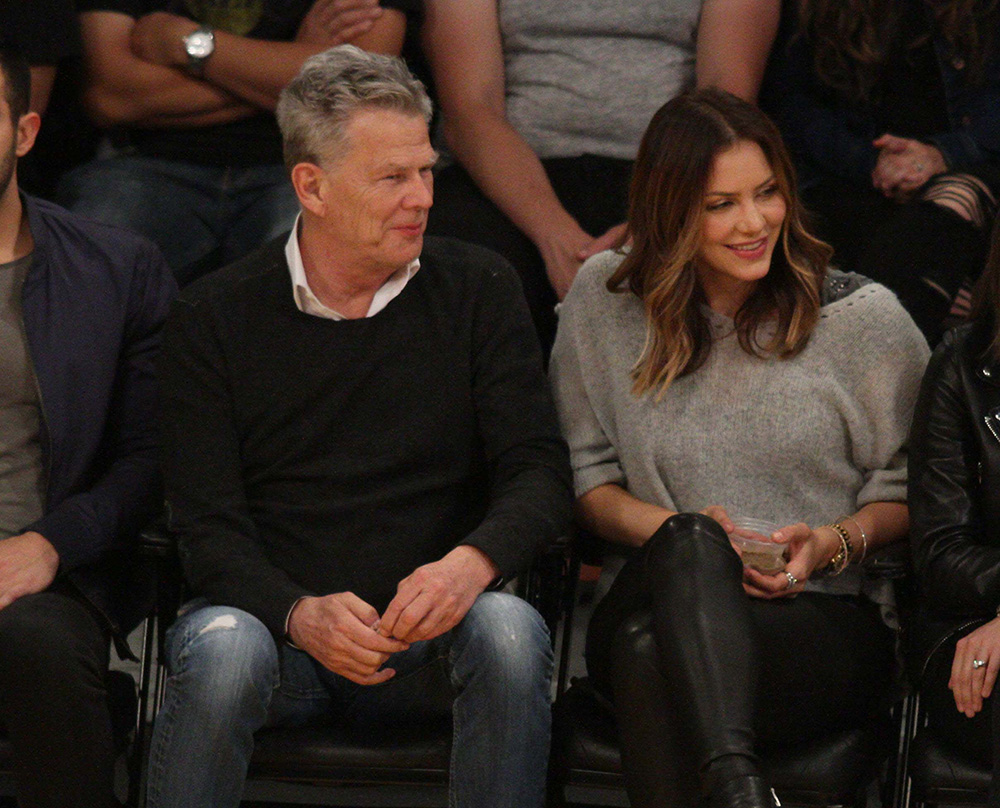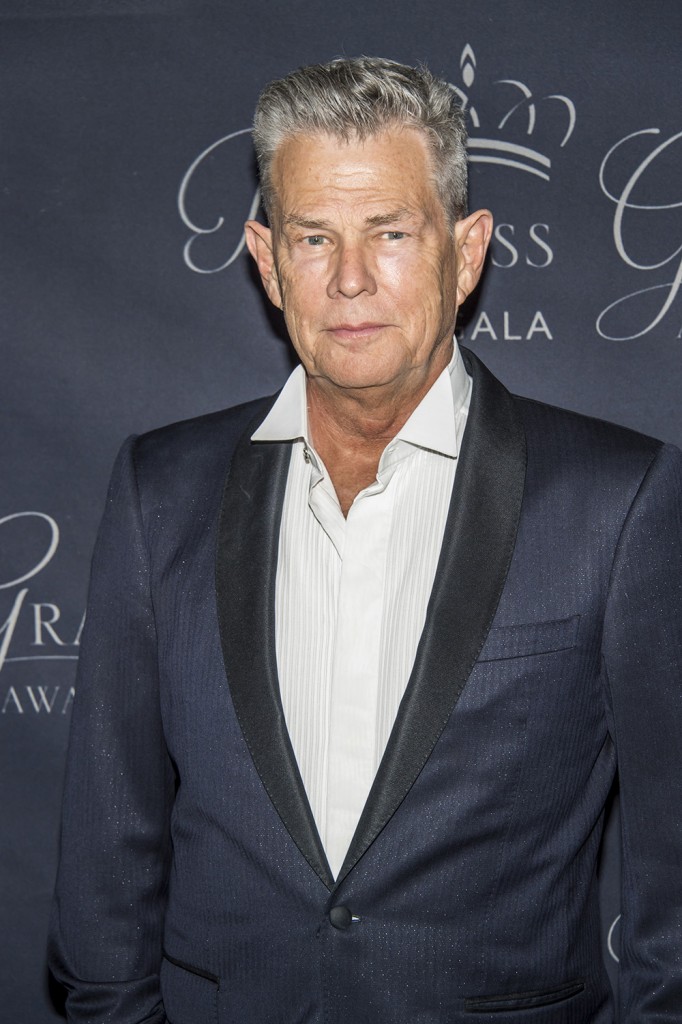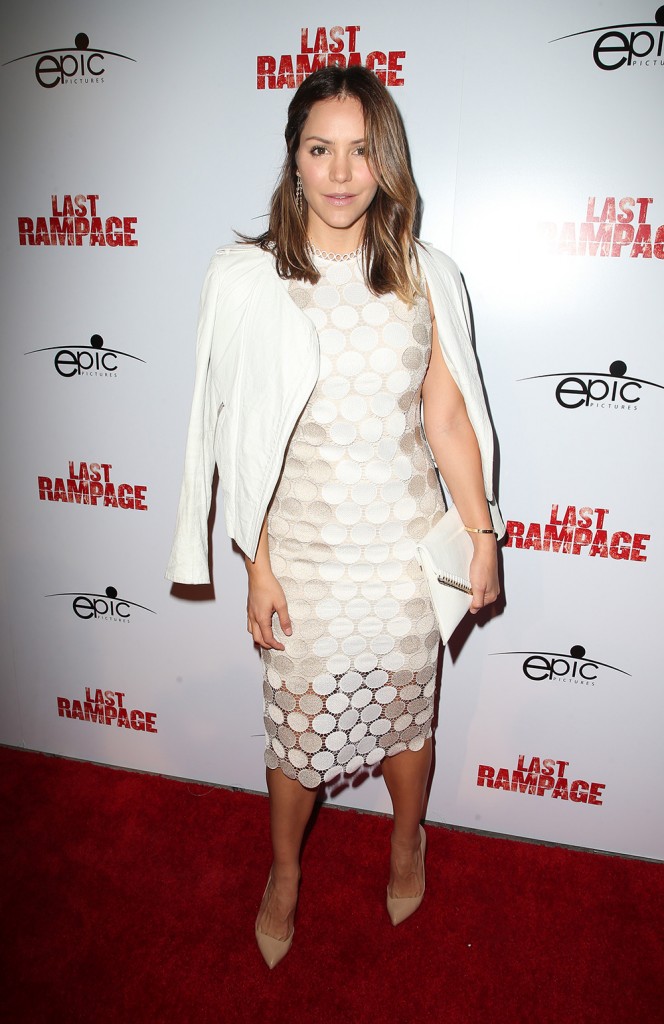 Photos: Getty Images, WENN.com