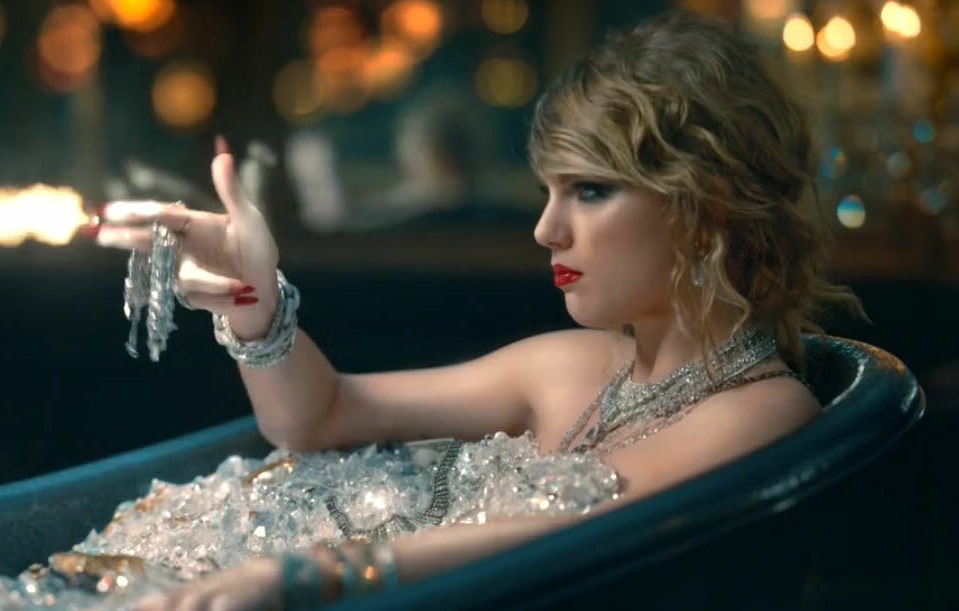 Remember last week when Papa John's CEO made some unfortunate comments about the NFL protests – in which mostly African-American football players used their first amendment right to protest the extrajudicial killings of African-Americans – and blamed those NFL protests for their failing pizza sales? Papa John came across as tone-deaf and somewhat racist, which was enough for the American neo-Nazi community to declare that Papa John's is the official pizza of the alt-right/neo-Nazi community. Papa John's spokesperson had to issue a surly statement, basically telling the neo-Nazis that Papa John's doesn't want their f–king business.
What's my point? My point is that when neo-Nazis publicly declare that they are on your side, you better make damn sure you shut that sh-t down in a hurry. Taylor Swift has long been held up as "a pure Aryan goddess" by American neo-Nazis, partly because of her "wholesome" image of a blonde white lady who exists to Darth Susan her way through life. Taylor plays a very subtle game when it comes to race, and it's worth noting that in all of the years where she's been "embraced" by neo-Nazis, she's never once made any kind of public statement to shut it down. She's never said in an interview, "By the way, neo-Nazis, don't buy my albums, I don't want your support or your business." While Taylor's game used to be subtle, people are really starting to call her out on it. One blogger wrote a piece about just this topic, Taylor and her flirtations with the alt-right. And Taylor's lawyer tried to shut down that blogger, and now the ACLU is involved.
The ACLU of Northern California today sent a letter to Taylor Swift and her attorney refuting their meritless legal defamation threats against a local blogger. On Sep. 5, PopFront editor Meghan Herning wrote a post titled "Swiftly to the alt-right: Taylor subtly gets the lower case kkk in formation." The post is a mix of political speech and critical commentary, and discusses the resurgence of white supremacy and the fact that some white supremacists have embraced Swift. It also provides a critical interpretation of some of Swift's music, lyrics, and videos. The post ends by calling on Swift to personally denounce white supremacy, saying "silence in the face of injustice means support for the oppressor."

On Oct. 25, Herning received an intimidating letter from Swift and her attorney labeling the blog post as defamatory and demanding that she issue a retraction, remove the story from all media sources, and cease and desist. The letter threatened a lawsuit.

"This is a completely unsupported attempt to suppress constitutionally protected speech," said ACLU of Northern California attorney Michael Risher.

The letter went on to say that it should serve as an "unequivocal denouncement by Ms. Swift of white supremacy and the alt-right." But that denunciation would only be known by Herning because the letter also attempts to use copyright law to forbid her from making it public.

"Intimidation tactics like these are unacceptable," said ACLU attorney Matt Cagle. "Not in her wildest dreams can Ms. Swift use copyright law to suppress this exposure of a threat to constitutionally protected speech."

Herning contacted the ACLU after receiving the letter, and ACLU attorneys determined the legal claims made by Swift's attorney is unsupported. The blog post is opinion protected by the First Amendment.

"The press should not be bullied by high-paid lawyers or frightened into submission by legal jargon," said Herning. "These scare tactics may have worked for Taylor in the past, but I am not backing down." The ACLU has requested a response from Swift and her attorney by Nov. 13 confirming that they will not pursue a lawsuit.
Hahaha, this is not the kind of publicity Taylor wanted right before her album drops. Oh well, that's what she gets for not publicly shunning the neo-Nazis who embrace her as their Aryan princess. In the time it took for Taylor to contact her lawyers, get them to issue threats to a random blogger, and then deal with the backlash from the ACLU, Taylor could have just simply tweeted: "By the way, if you're a neo-Nazi, I don't want your support. F–k you and the Nazi horse you rode in on." Poorly played, Tay-Tay.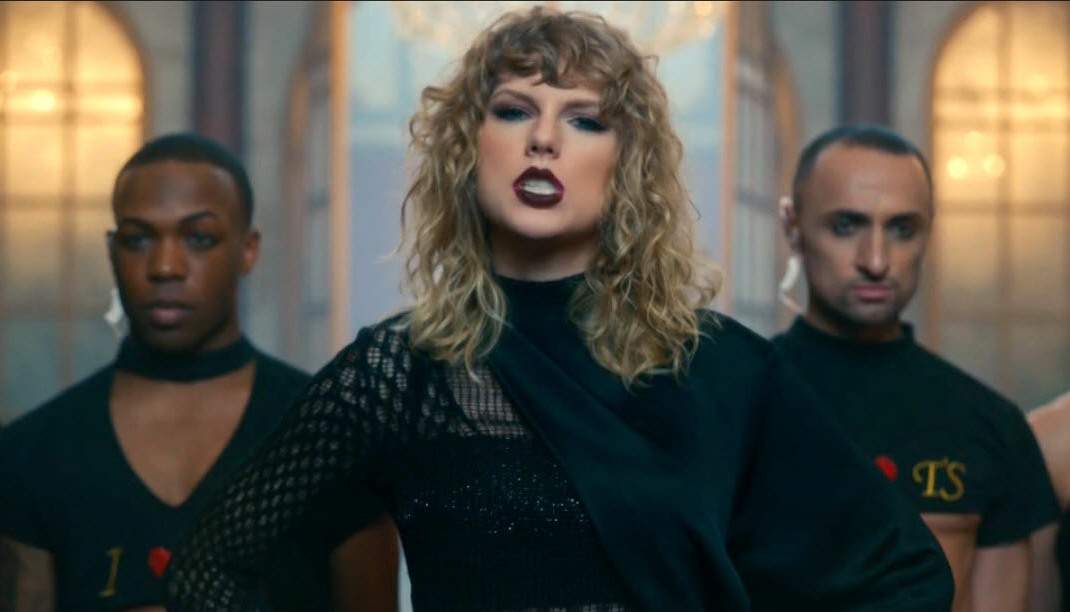 Photos courtesy of WENN.