Oprah is everywhere these days. It makes sense, when you have an empire, occasionally all your kingdoms need your attention at once. In addition to her new food line and her book release, The Wisdom of Sundays, OWN just celebrated the season finale of its Queen Sugar series. After giving her thoughts on the Weinstein charges, Oprah was asked at the Queen Sugar party how she avoids harassment and other offenses on her sets. Oprah's policy to eliminate such perpetrators is simple – a-holes need not apply.
Oprah Winfrey has zero tolerance for inappropriate behavior.

On Tuesday night, at the season finale celebration of OWN's Queen Sugar in West Hollywood, California, the media mogul told reporters she keeps her sets harassment free by being very choosy about who she works with.

"We don't want any a——- around us," she said before describing the casting process that weeds out any unsavory characters on set.

"First of all starting with all-female directors," she continued. "Ava [DuVernay] casts from the spirit of the person and looks for skill and talent. You're casting with the very idea of surrounding yourself and when you're looking at casting you're looking at 'Does this guy fit with this woman? Does this little boy fit? Could those two people have had that boy? And how do we make this family?'"

"So we're looking at those things and not just looking at who's gonna be the star and take the lead but looking at how does it all integrate so that it can evolve into something bigger," Winfrey said..
I don't totally understand what Oprah is saying. I get her "no a–hole" policy and try to live by it whenever possible. But I thought most casting included a chemistry test between characters. It may be that she is speaking of a larger process which includes her comments about hiring "the spirit" of a person. When Oprah was talking to Justin Sylvester at Daily Pop, she said she used to meet with every potential hire on her show to have a "gut check" chat with them. Oprah believes "you can teach a lot of things but you cannot teach goodness." and that puts her comments in more context, I think. But I still not sure I follow her process.
Oprah was asked recently who her worst guest was from her talk show days. She ultimately did not name names but offered the type of guest that was the worst. She did come close to naming an author who drove her crazy. However, when the story started circulating, the headlines read, "Oprah names her worst guest" followed by a picture of Oprah with Harry Connick Jr. The reason is because it was Harry who asked her the question when she appeared on his show. But I didn't know that and refused to open the article for fear that Harry was her worst guest. That's what 2017 has come to, if I see someone's face under a headline, I assume they've been outed as an a-hole.
"What do you think, Oprah?" "Looks like and a-hole, Ava. Pass."
Embed from Getty Images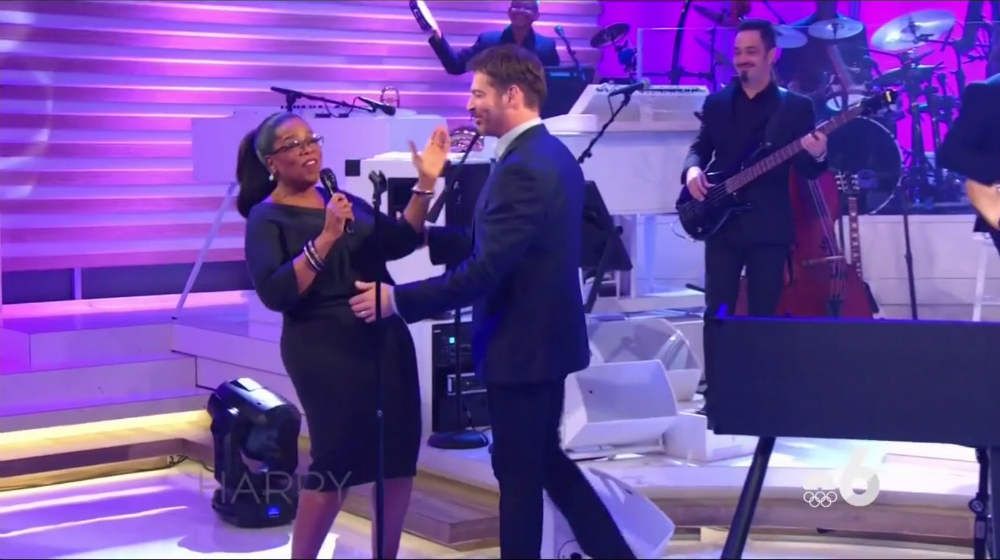 Photo credit: WENN Photos and Getty Images