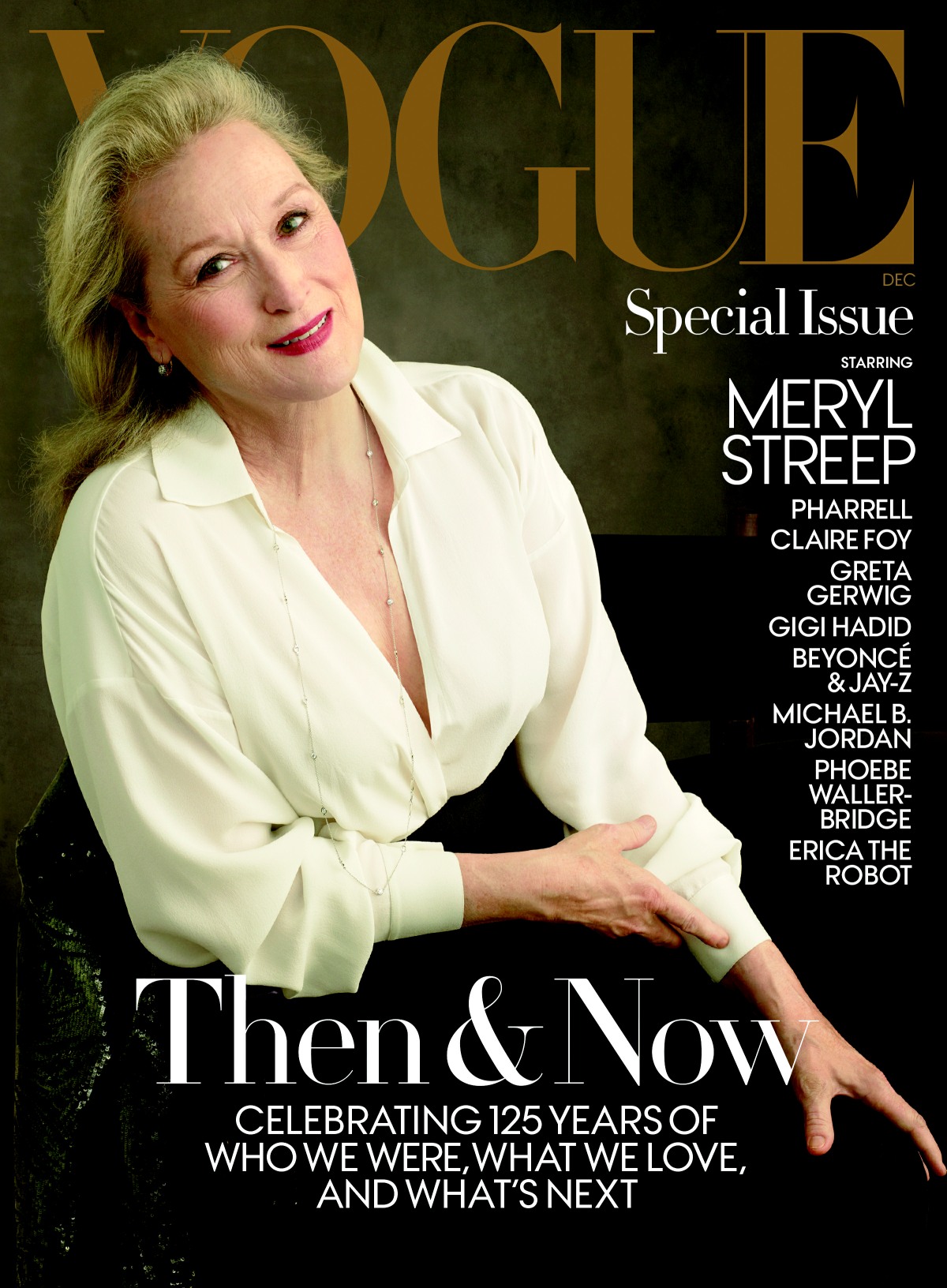 Meryl Streep covers the December issue of Vogue to promote The Post, the Steven Spielberg film where she plays Katharine Graham. The late Katharine Graham was the legendary publisher of the Washington Post and one of the most powerful people in Washington (and beyond) for decades. The film follows Graham and Tom Hanks' Ben Bradlee (another legend of journalism) as they fight to publish the Pentagon Papers in the early 1970s. Bradlee was memorably played by Jason Robards in All the President's Men, and I honestly always associate Bradlee with Robards, so it's a shock to see Hanks play this man. As I said in yesterday's links, I find the trailer rather overwrought, and I'm worried there's a big tone problem in this film:
I think my problem with it is that the trailer makes this seem almost like a thriller, like we don't know what to expect next. The actual story of the publication of the Pentagon Papers is rich and dramatic enough without turning it into a Jason Bourne movie, you know? Then again, I'm sure many people don't know anything about the Pentagon Papers or Daniel Ellsberg or any of that.
As for Meryl and this Vogue cover… well, the cover story isn't even about Meryl, which is an interesting way to go, I suppose. You can read the cover story here – it's all about Katharine Graham and how she became such a legendary force in Washington society. Vogue did something fun though – they invited Meryl down to the Conde Nast office and they made a Devil Wears Prada-esque video of Meryl and Anna together. This is actually adorable.
I like what both women say here – I like the conversation about investigative journalism and how certain people (Trump) are agents of diversion. The question comes up of what you talk about with your kids at dinner. Meryl says "Harvey Weinstein" and admits the push-pull of wanting her daughters to be proud and fierce and unabashedly "female" but also wanting them to be aware of the inherent danger of the male gaze, and that there will always be predators lurking. Wintour tells Meryl that she should run for office and Meryl is like "no, you should!" Meryl says she thinks that she'll see a woman president in her lifetime, which… I don't know. I think I may see a woman president in MY lifetime, but in Meryl's lifetime? In my mom's lifetime? I don't know.
Cover courtesy of Annie Leibovitz for Vogue, additional photo courtesy of Getty.