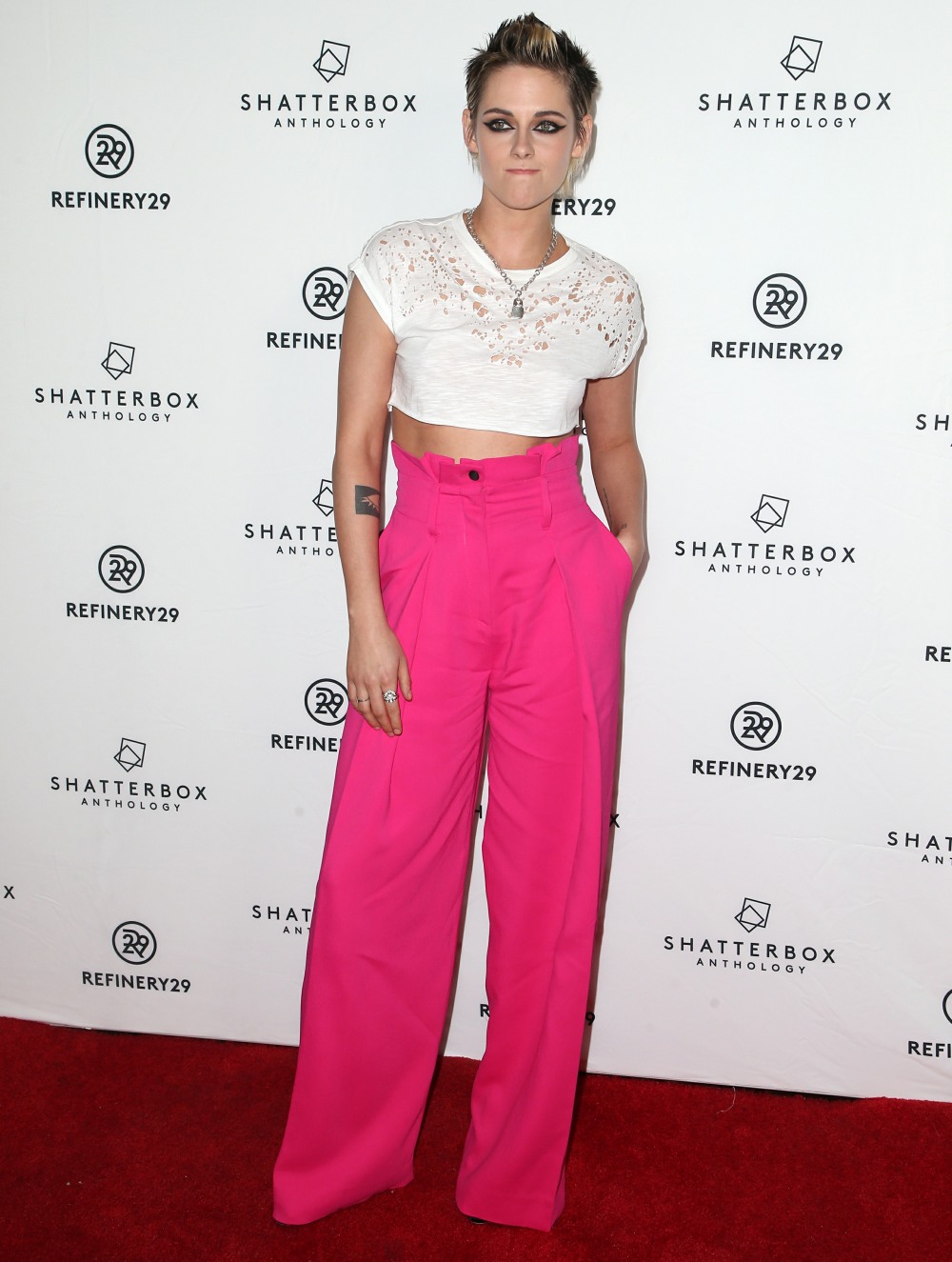 The evolution of Kristen Stewart is a fascinating thing to me. In many ways, her evolution can be seen through the simple lens of "a tomboy girl who was treated like the new movie star princess, and then she grew up and found her real identity." But those of us who paid attention to K-Stew in the beginning know that her evolution was a lot messier than that. What I like about Kristen now is that she is unbroken – she owns her messy past, she acknowledges it and she's learned from it and she's come out of those rough years with more confidence and 'tude.
The evolution of Kristen's style is another thing altogether. I'm grateful she doesn't wear princess dresses any longer, but she's still a work in progress as a fashionista, to be honest. These are photos of Kristen at the premiere event for her short film, Come Swim, last night in LA. She wore a Murmur lace crop top that looks like it came out of the Friends wardrobe trailer in 1995. Her pants are from Zuhair Murad's pre-fall 2017 collection. I don't know how I feel about those pants, honestly. I do feel strongly that her hair could be and should be much better than this "high fashion" two-tone mullet. MULLETS ARE NEVER THE ANSWER.
As for the short film, did you know it's actually eligible for a Short Film Oscar nomination? Now I kind of hope she'll be nominated!! Come Swim is being released through Refinery29's Shatterbox Anthology – you can read more about it here. Here's the teaser for it: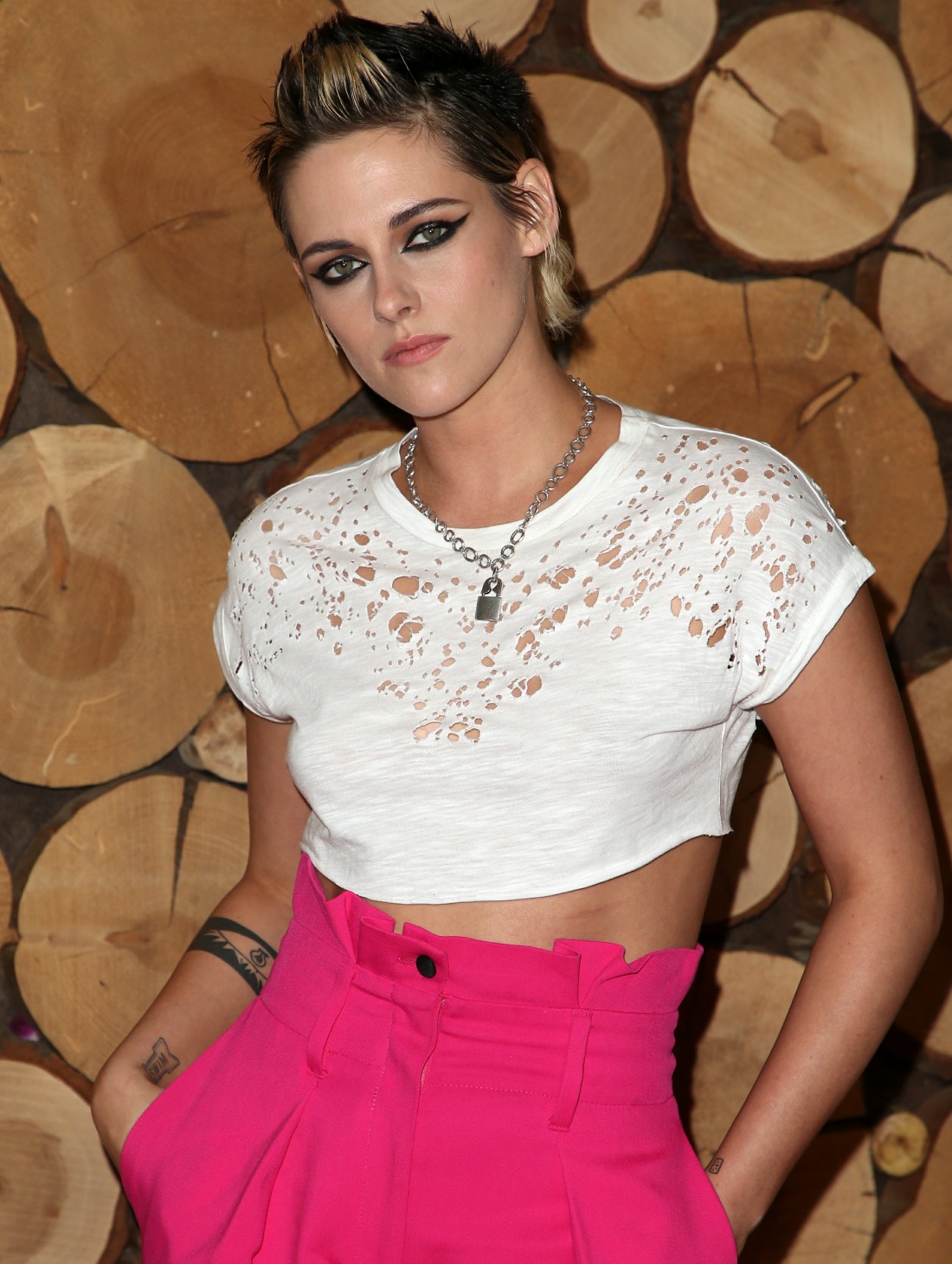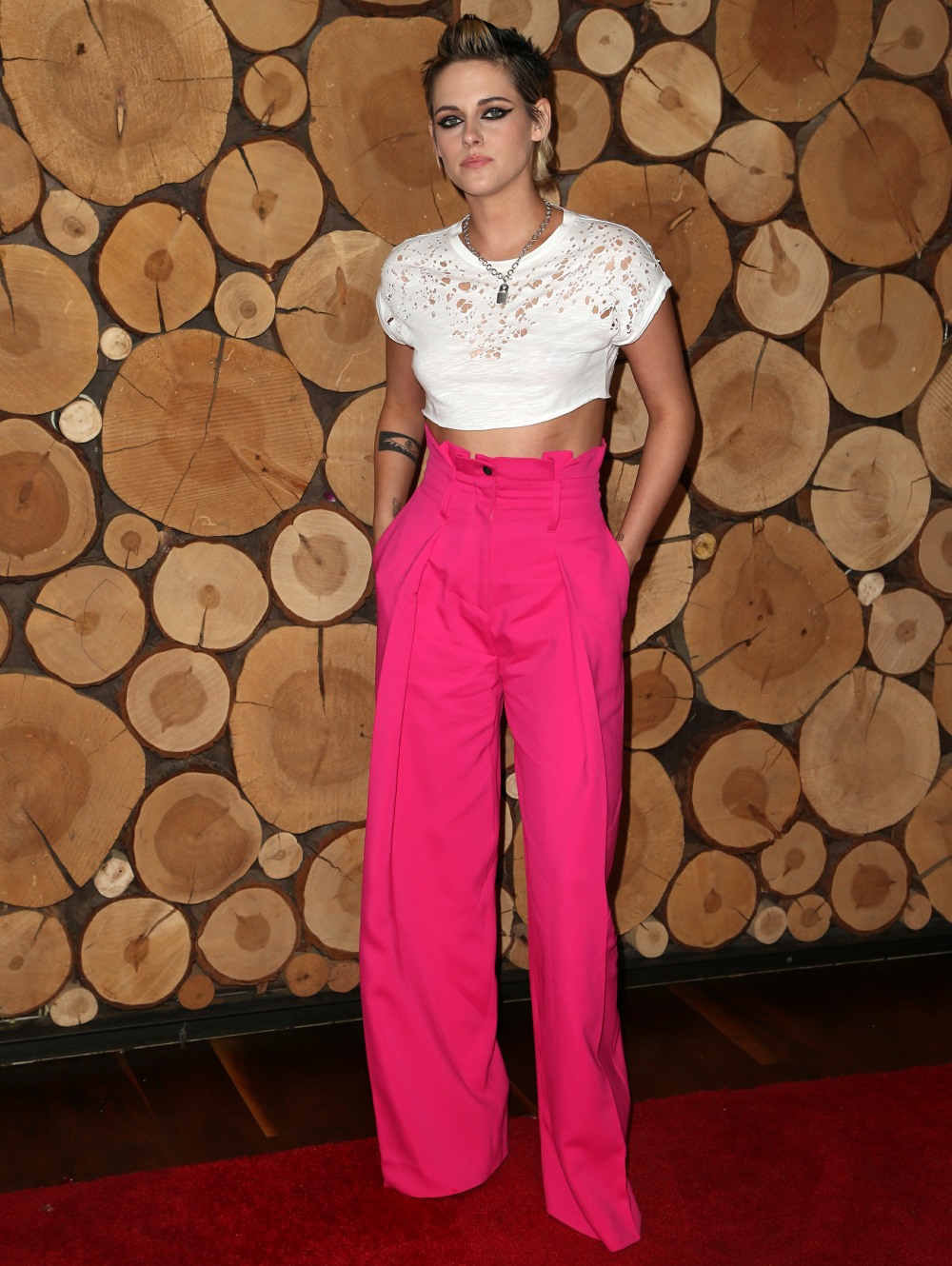 Photos courtesy of WENN.