Wednesday night's CMA Awards had their share of controversy. Entertainer of the Year Award winner Garth Brooks was not only at the receiving end of Twitter rants from Eric Church fans (who felt he was more deserving of the award), he also got caught lip syncing during his performance at the ceremony. Meanwhile, Carrie Underwood's 45-themed version of her tune "Before He Cheats" called, naturally "Before He Tweets" got the ire of the Commander-in-Cheeto's supporters.
Amidst all of this, a new internet sensation emerged – Faith Hill's leg. The 50-year-old singer, who looked stunning in a gorgeous red chiffon-sleeved gown, channeled Angelina Jolie at the 2012 Oscars by showing off her long, lean leg, courtesy of a very generous slit in her dress.
Faith gave the audience a glimpse of her gam during a duet with her hubby Tim McGraw. The two performed "The Rest of Our Life", the first single off of the couple's first joint album, which drops on November 17. Also that day, a documentary about country's favorite couple, titled Tim & Faith: Soul2Soul, debuts on Showtime.
Get unprecedented access to @TheTimMcGraw & @FaithHill's tour in the #Showtime special, Tim & Faith: Soul2Soul, premiering Nov 17 at 9p/8c. pic.twitter.com/7weyzFZpgq

— Showtime (@Showtime) November 7, 2017
As you can expect, Faith's shapely leg was the hit of social media, with fans going crazy for it on Twitter. The funniest tweet compared Faith's awe-aspiring appendage to the infamous leg lamp from A Christmas Story (if you've forgotten about that, don't worry, as that movie is set to run on a loop from pretty much now until December 25).
Faith Hill's leg was the real winner at the CMA Awards #FaithHillsLeg
https://t.co/p05Tn8A14y pic.twitter.com/ztCEEnIkJ0

— CanoeShowbiz (@JamShowbiz) November 9, 2017
I am relatively new to the world of country music (thanks, now ex-boyfriend who played it incessantly), but I actually was planning on watching the Showtime doc before I saw this. Faith is gorgeous and she does have a lovely voice. And I adore her for rocking that leg. With all of the tweets slamming Carrie and the CMAs for daring to talk about politics, it's a nice break from the hate.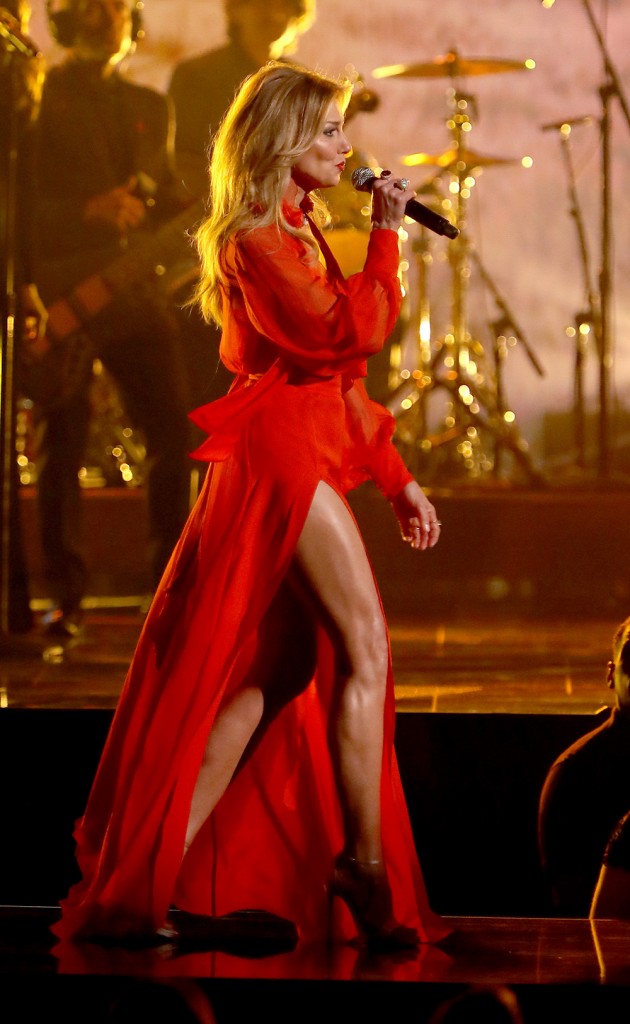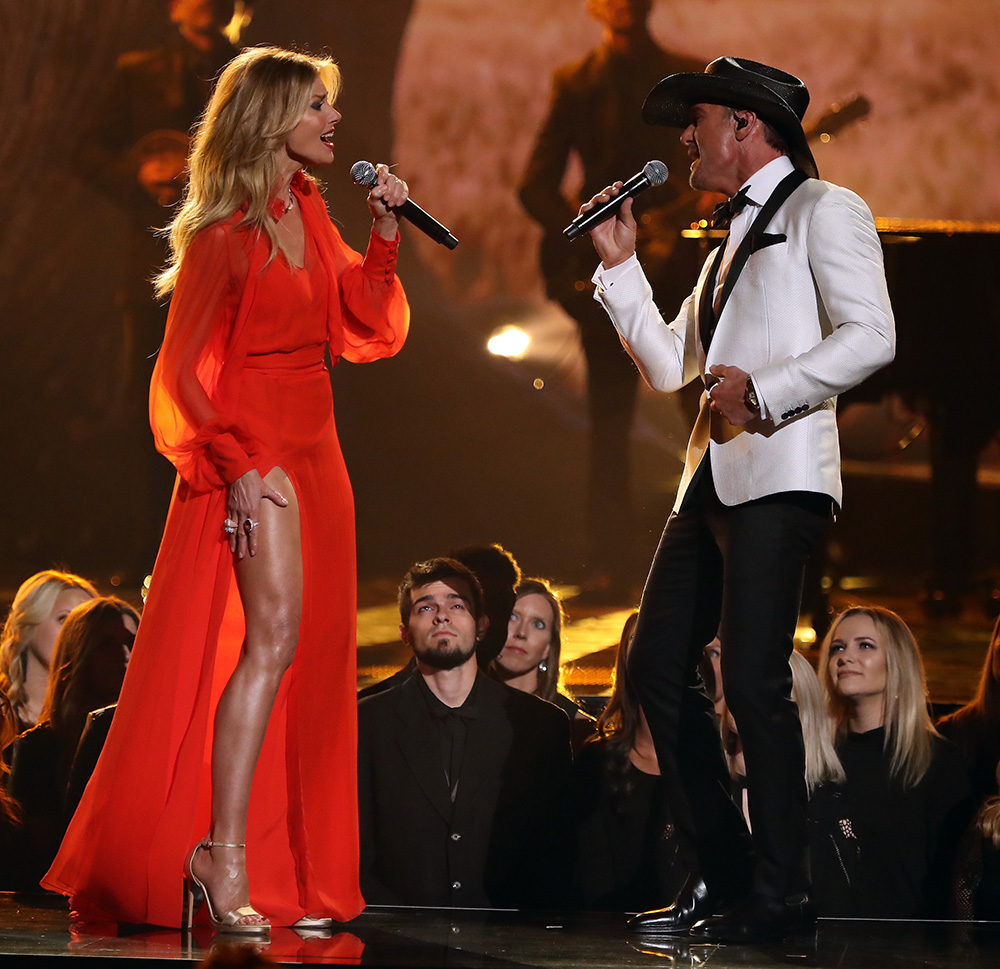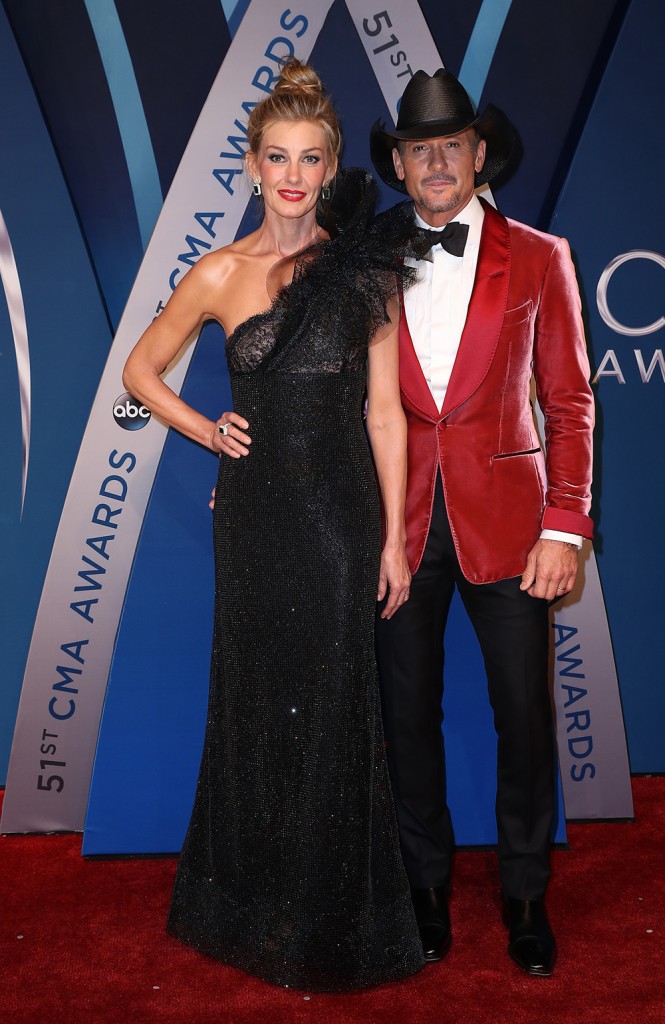 Photos: Getty Images, WENN.com