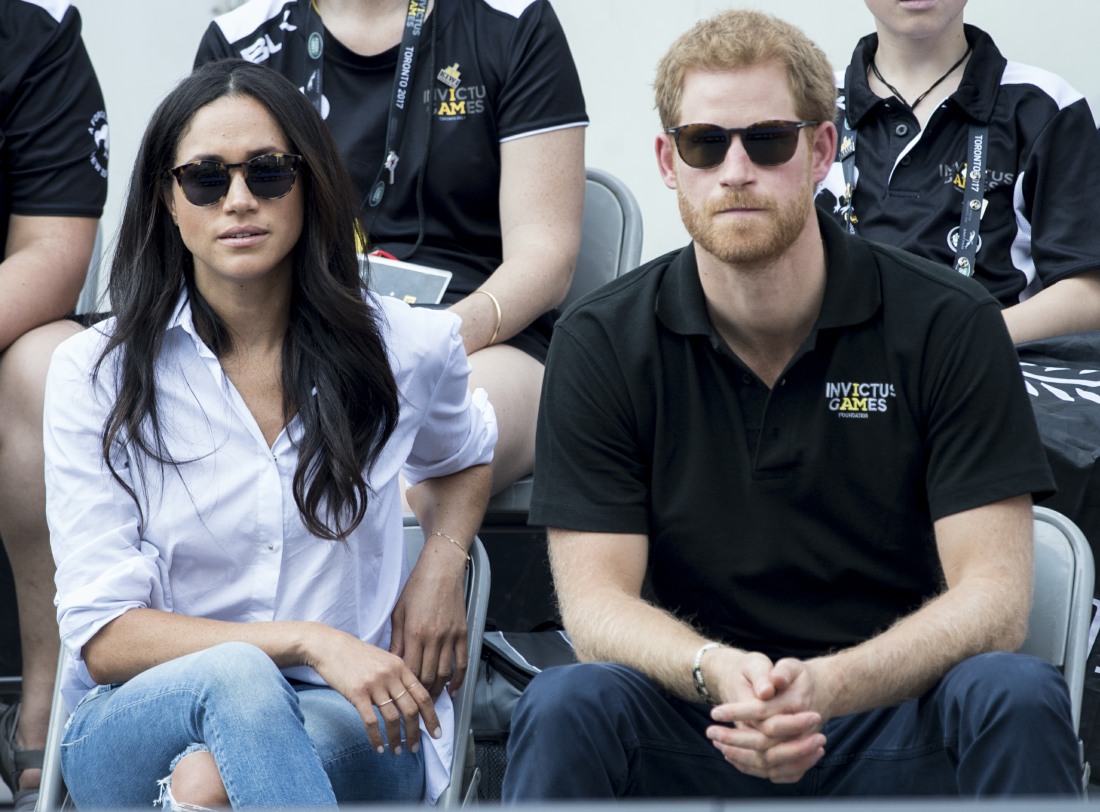 I often hear from British people that their candy is far superior to our American candy. The problem is that those British people often use the worst examples of American candy to prove their point. Like, I'll give you Cadbury. Cadbury chocolate is amazing. But you don't have to prove that British Cadbury is amazing by comparing it to, like, the worst seasonal Hershey's chocolate. Anyway, it didn't even occur to me that when Meghan Markle moves to England full time, she's probably going to miss the best of American junk food. Granted, she seems to be a pretty healthy eater, and many have given her credit for improving Harry's fitness and diet too. But everyone has a little guilty pleasure, whether it's peanut-butter M&Ms (the food of the gods) or Reese's peanut butter cups (one of the five basic food groups). Allegedly, Meghan has a thing for Reese's Pieces. And Harry has found a shop that carries them? So Harry buys her little treats to ward off homesickness.
Prince Harry is such a doting boyfriend to US actress Meghan Markle he treats her to sweet shop surprises and silly toys when she's in the UK. The loved-up Royal is a regular at his local corner shop near Kensington Palace and on a recent visit with Meghan bought her a Korean purple fuzzy toy.

I'm told his usual shopping list includes Reese's Pieces sweets, coconut water and curry sauce to rustle up meals for cosy nights in. Reese's Pieces, the iconic American peanut butter candy, are rare in the UK, but no doubt resourceful Harry is keen to help Meghan banish any homesickness.
If she's anything like me (she's not), it's going to be rough for Meghan when she misses out on Christmas-tree-shaped Reese's cup blobs, or all of the excellent American Easter candy. Still, Meghan will survive. She'll be a bit homesick and there will be some culture shock, I'm sure, but I'm not expecting her to stand in the middle of Westminster, blinking out S-O-S S-E-N-D P-E-E-P-S. Sh-t, maybe we do have dumb junk food in America. Maybe Meghan will develop a real taste for the sugar high of British candy. What we do for love, eh?
Photos courtesy of WENN.