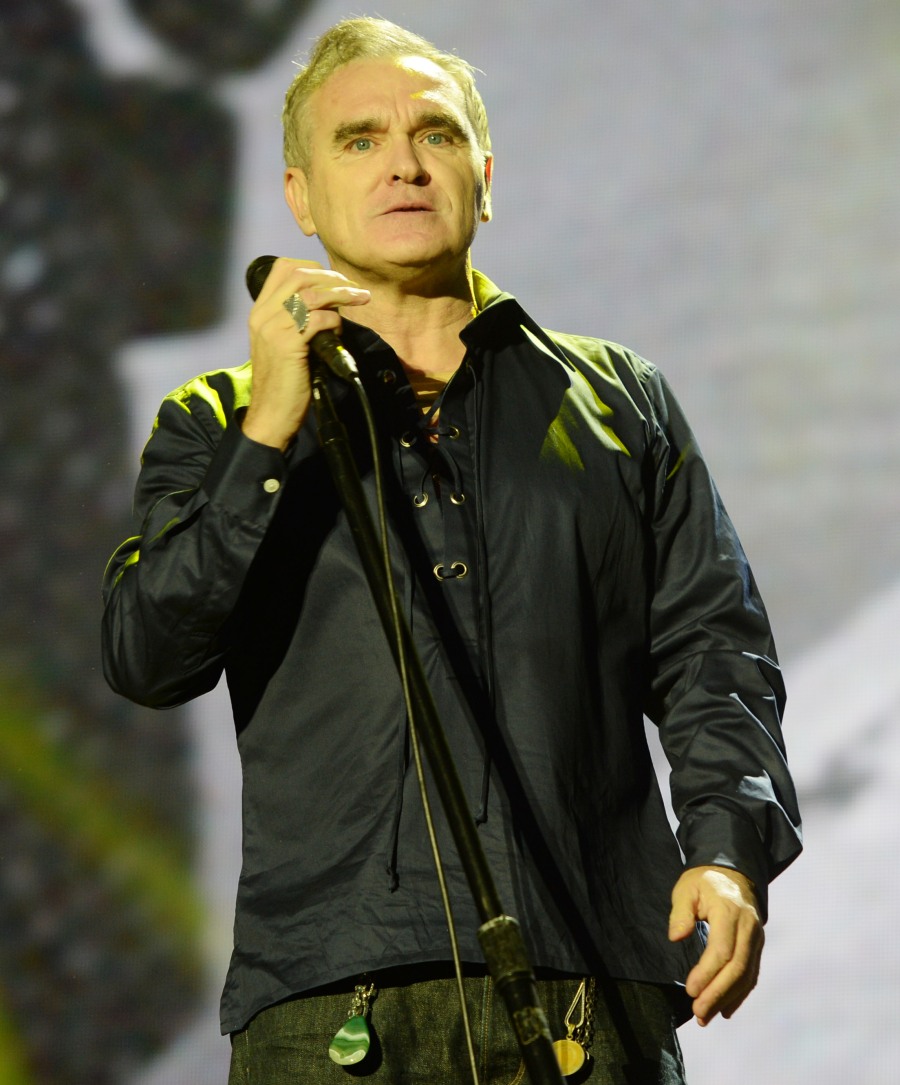 In the past, I've covered Morrissey's interviews with an eyeroll and a chuckle because A) dude thinks he's smart but he's really an unhinged nutjob and B) few people give a sh-t about Morrissey these days unless he's saying something crazy. But if Donald Trump has taught us anything, it's that we need to stop rolling our eyes at dangerously stupid people. Morrissey was interviewed by Der Spiegel, and the AV Club got their hands on a German-to-English translation. I'm assuming Morrissey gave the interview in English, it was translated into German for the Germany publication, and then someone came along and re-translated the German into English. Here are some hot German takes from Morrissey:
On Brexit: The interviewer then moved on to Brexit, which Morrissey had previously indicated he supported. Now, he won't say whether or not he supports the initiative, just that he was very happy with the fact that people voted for something that they had been told would be a mistake. He doesn't seem to care if Brexit is good or not, he just appreciated that the public "ignored the media and decided for themselves," saying it was "the biggest democractic victory in the history of British politics."

On the Harvey Weinstein and Kevin Spacey scandals. Morrissey says that the whole thing has become "a play," and that the definition of sexual harassment has become so broad that "every person on this planet is guilty… Anyone who ever said 'I like you' to someone else is suddenly being charged with sexual harassment." Specifically, he says that the allegations against Kevin Spacey are "ridiculous," saying: "One wonders if the boy did not know what would happen. I do not know about you, but in my youth I have never been in situations like this. Never. I was always aware of what could happen. When you are in somebody's bedroom, you have to be aware of where that can lead to. That's why it does not sound very credible to me. It seems to me that Spacey has been attacked unnecessarily."

On Weinstein specifically: "People know exactly what's going on. And they play along. Afterwards, they feel embarrassed or disliked. And then they turn it around and say: 'I was attacked, I was surprised'. But if everything went well, and if it had given them a great career, they would not talk about it. I hate rape. I hate attacks. I hate sexual situations that are forced on someone. But in many cases one looks at the circumstances and thinks that the person who is considered a victim is merely disappointed."

He thinks many musicians have slept with underage kids: "Throughout the history of music and rock 'n' roll there have been musicians who slept with their groupies," he said, while clarifying that he was not one of them. "If you go through history, almost everyone is guilty of sleeping with minors. Why not throw everyone in jail right away?
[From The AV Club, the BBC & The Independent]
"When you are in somebody's bedroom, you have to be aware of where that can lead to." Oh, good, some people are still doing this. I can't believe you were dressed that way, you know what that can lead to. I can't believe you were at that party, you know what that can lead to. I can't believe you were walking home alone, you know what that can lead to. There are literally dozens of men accusing Kevin Spacey of predatory behavior, or unwanted gropes and assault, of harassment on a wide scale for decades. And Morrissey is playing point-counterpoint about one 14-year-old kid and his presence at Kevin Spacey's apartment.
As for what he says about Weinstein's victims being merely "disappointed" – no. No. No. For the love of God.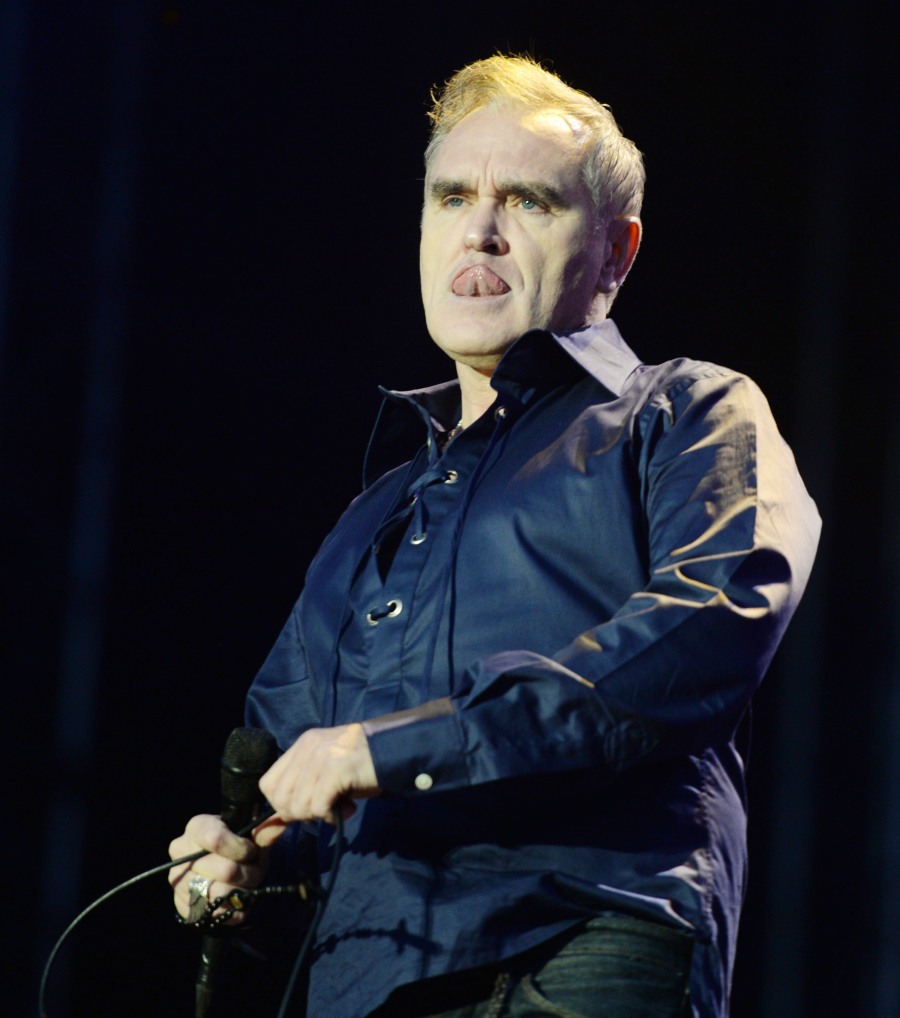 Photos courtesy of WENN.